Prepare the prawns
Uncurl a prawn so it's facing belly side up. Using a sharp knife, make a cut from the head to the tip of the tail, through the meat but not the outer shell. Open the prawn up and flatten it out. This will expose the black intestinal tract – prise this out with the tip of your knife and discard it. Repeat with the rest of the prawns. Place the prawns, cut side down, on a tray and pop them in the fridge while you make the garlic and chilli butter.
Make the garlic & chilli butter
Put the butter in a small pan over a medium heat on the hob. When melted and sizzling, add the garlic and cook for 1 minute. Add the chilli and cook for another minute. Remove from the heat and stir in the lime zest and chopped coriander. Season well with salt and pepper.
Dress the prawns
Turn the prawns over, so they are cut side up and brush the meat with the butter. Put them back into the fridge until you are ready to barbecue.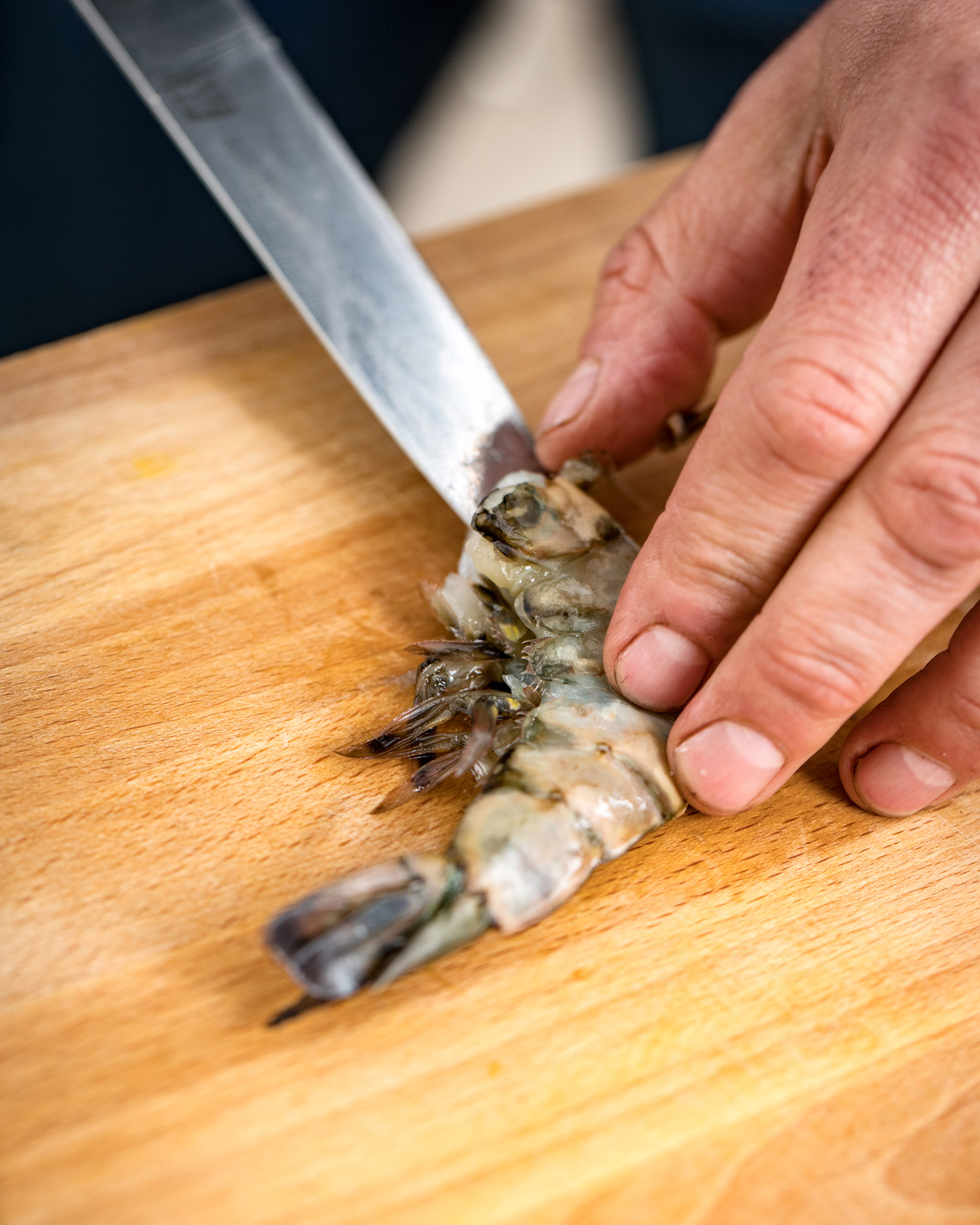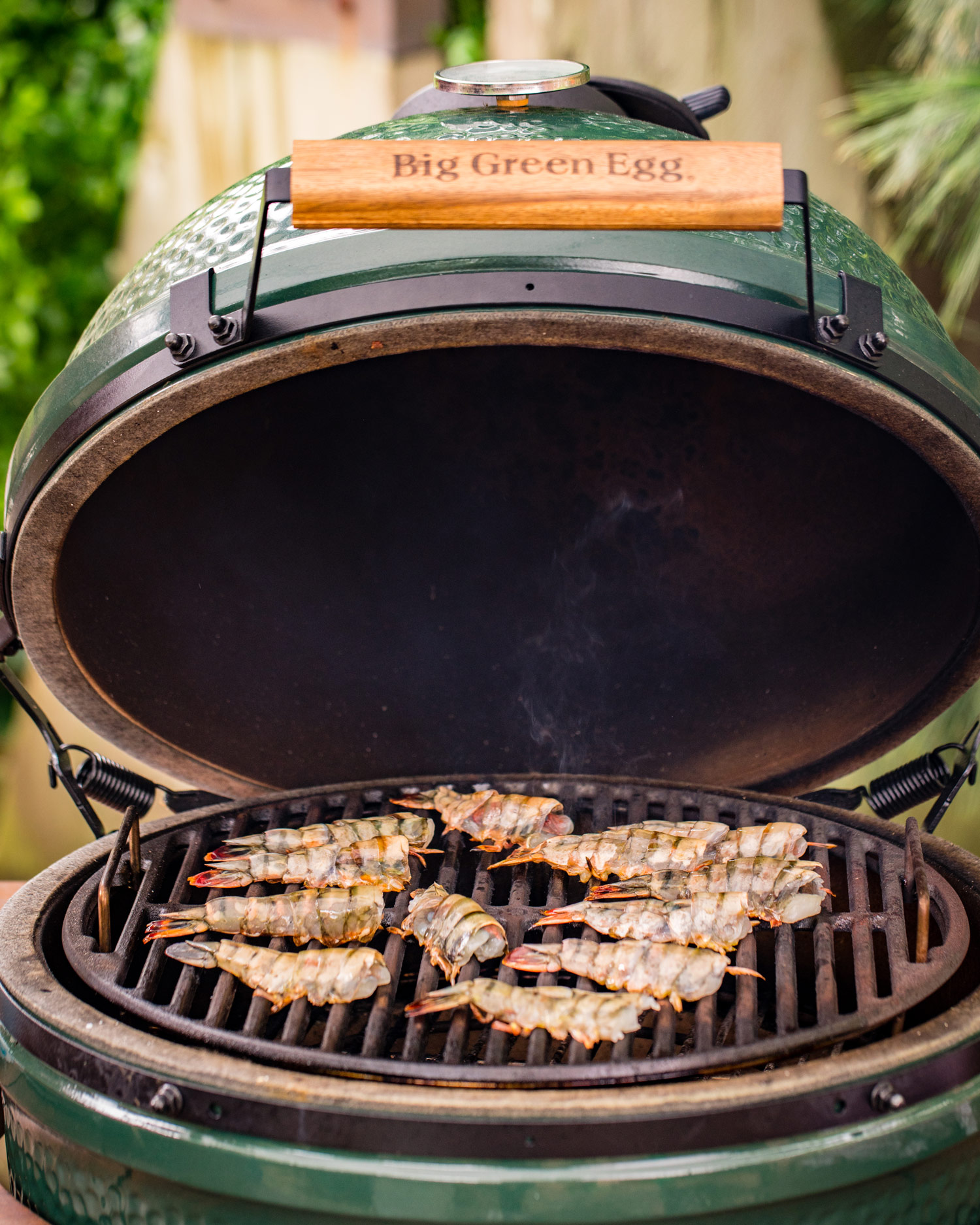 To set up your EGG
Set up your EGG for direct cooking using the Cast Iron Searing Grid. Your target temperature is 180˚C-200˚C.
To cook
Once your EGG is ready, place the prawns shell side down on your Cast Iron Searing Grid and cook for 2 minutes. Then flip them over and cook flesh side down for 2–3 minutes. The butter will drop into the coals a little at this point and cause a bit of smoke to rise up but don't worry – this is all part of the fun.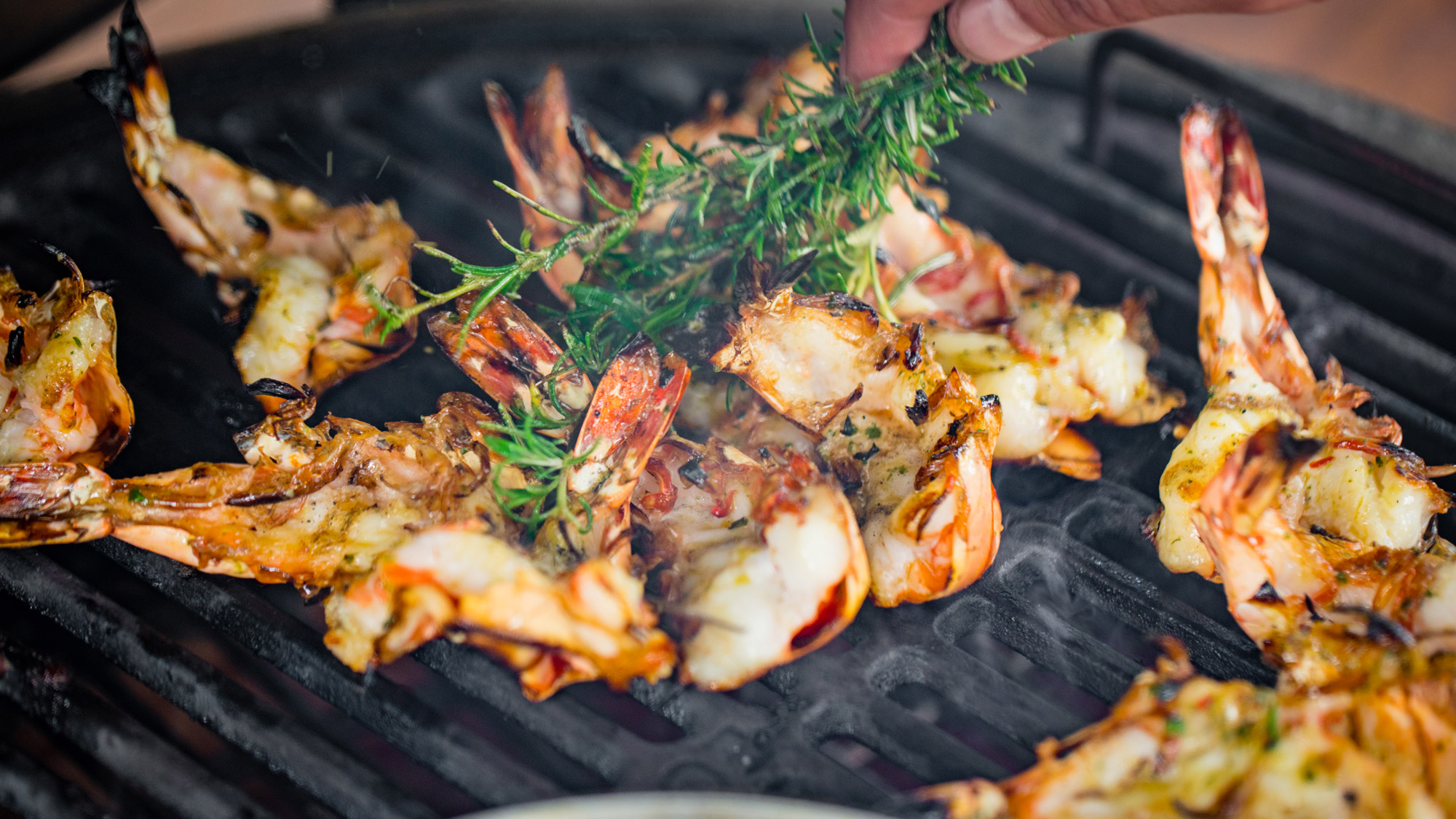 To serve
Once the prawns are cooked, place them on a warmed platter and give the flesh side an extra brush of butter. Sprinkle with a little chopped coriander and serve at once, with lime wedges. Eat the prawns straight away, grabbing some bread to mop up all that delicious butter.
Extracted from Tom Kerridge's Outdoor Cooking: The Ultimate Modern BBQ Bible, published by Bloomsbury