METHOD
Set up your EGG for direct cooking using either a Cast Iron Searing Grid or a Cast Iron Plancha. The target temperature is 200˚C.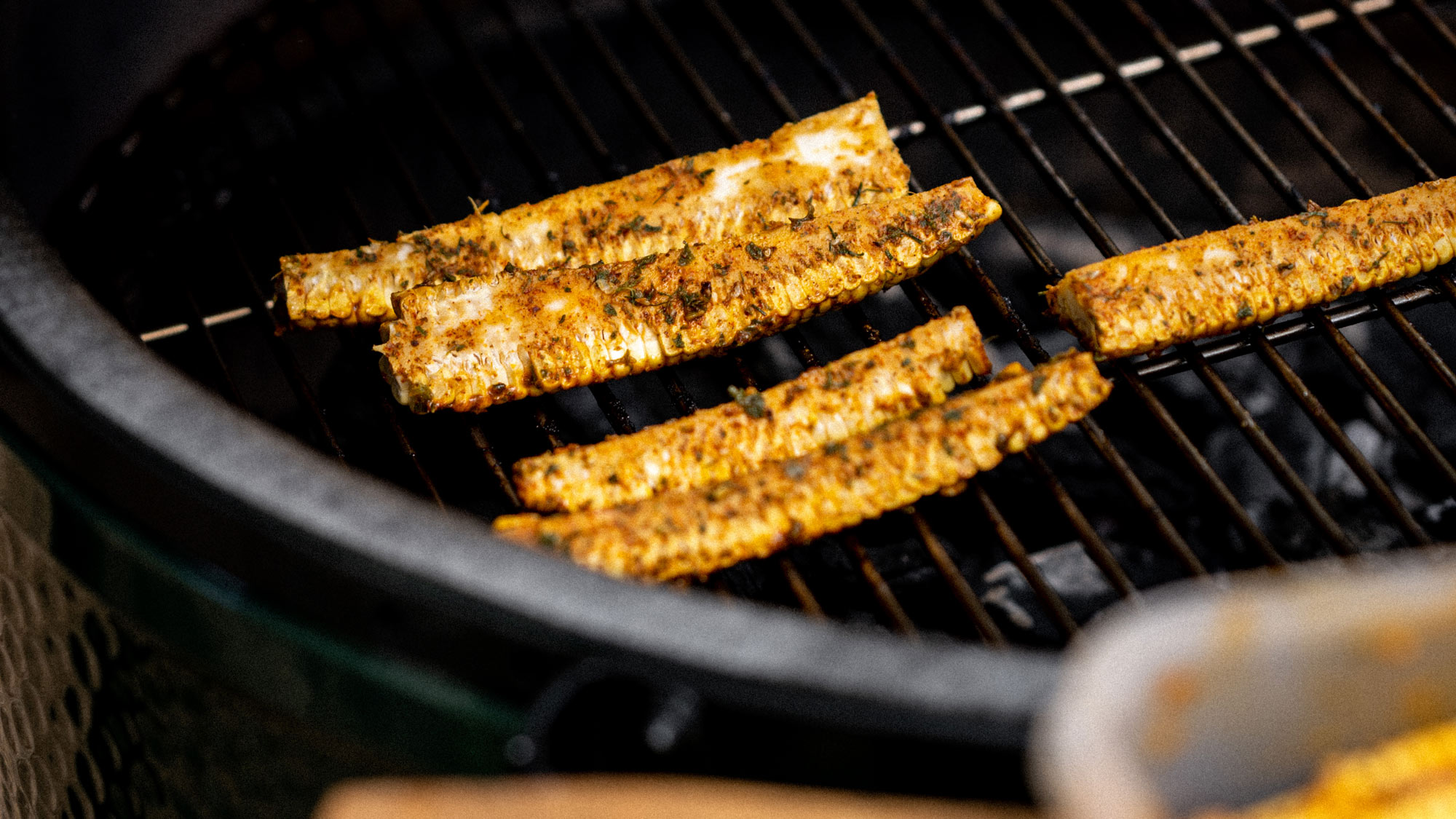 Cut the corn into quarters, vertically. In a food processor blitz the butter, paprika and coriander. Reserve half the butter and use the rest to thoroughly cover the corn.
Grill the corn until golden and charred then, off the heat but while the corn is still hot, toss in the remaining butter. Season with lime juice and plenty of salt and pepper.