OVERVIEW
This Chinese street-food dish is traditionally made with minced pork, but we find that it's also an excellent way of using up any meat you have in the fridge from previous cook. The sweet, spicy, nutty, numbing flavour explosion that you get from the different ingredients can elevate even the humblest of leftovers.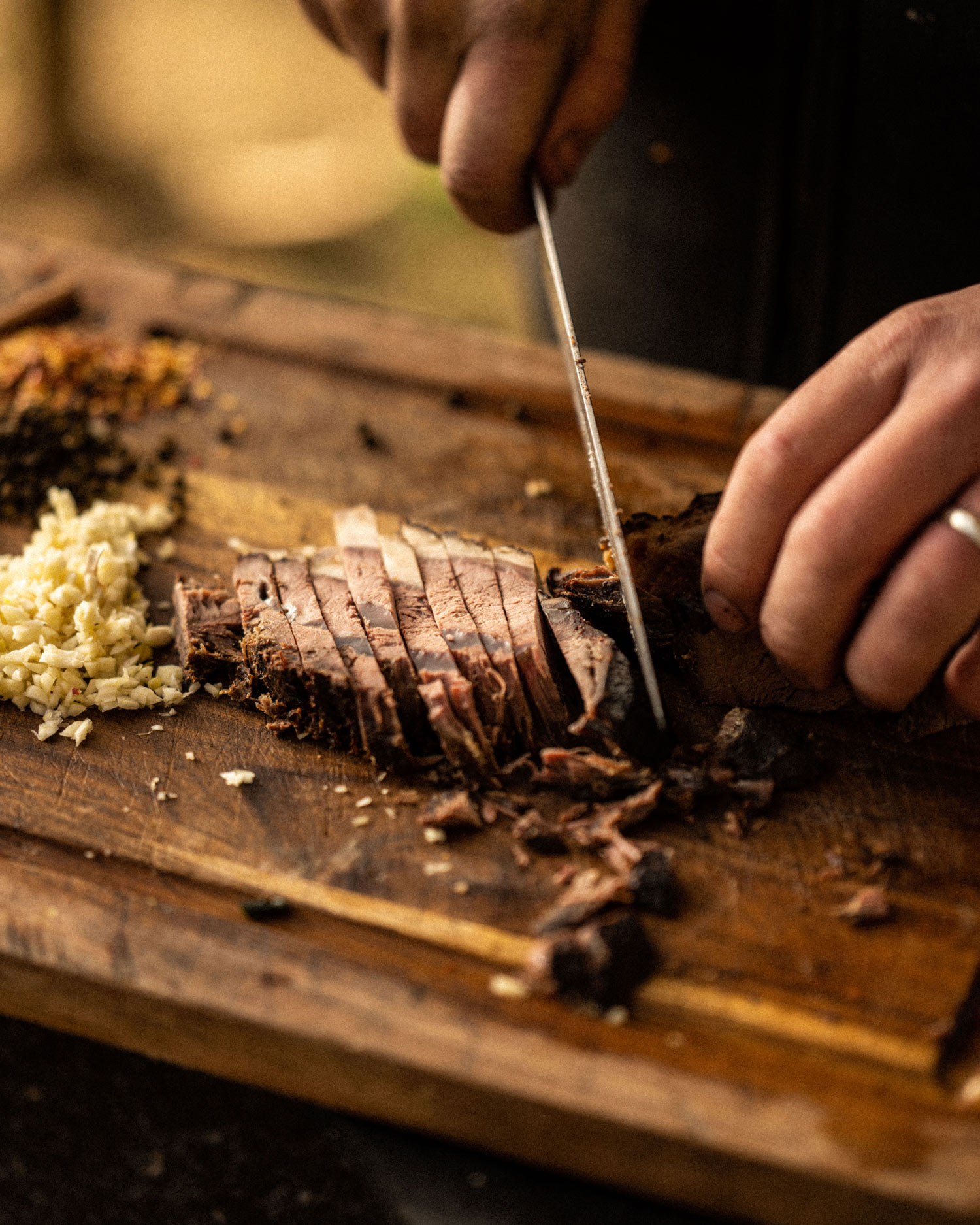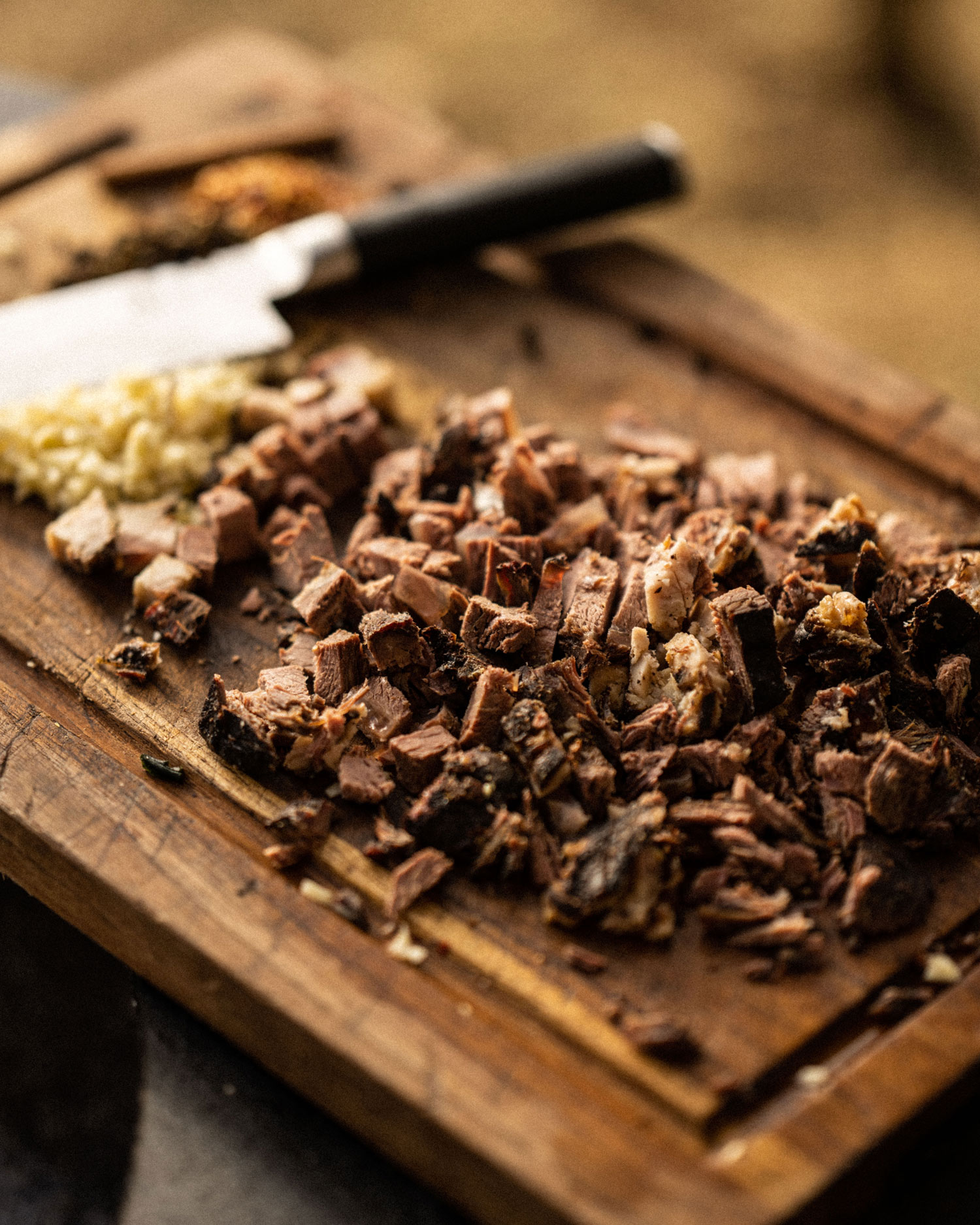 METHOD
Add the sichuan pepper, chilli flakes, cinnamon, star anise and garlic to a Wok with the vegetable oil. Fry for 5 minutes then add the beef and fry for a further 5 minutes.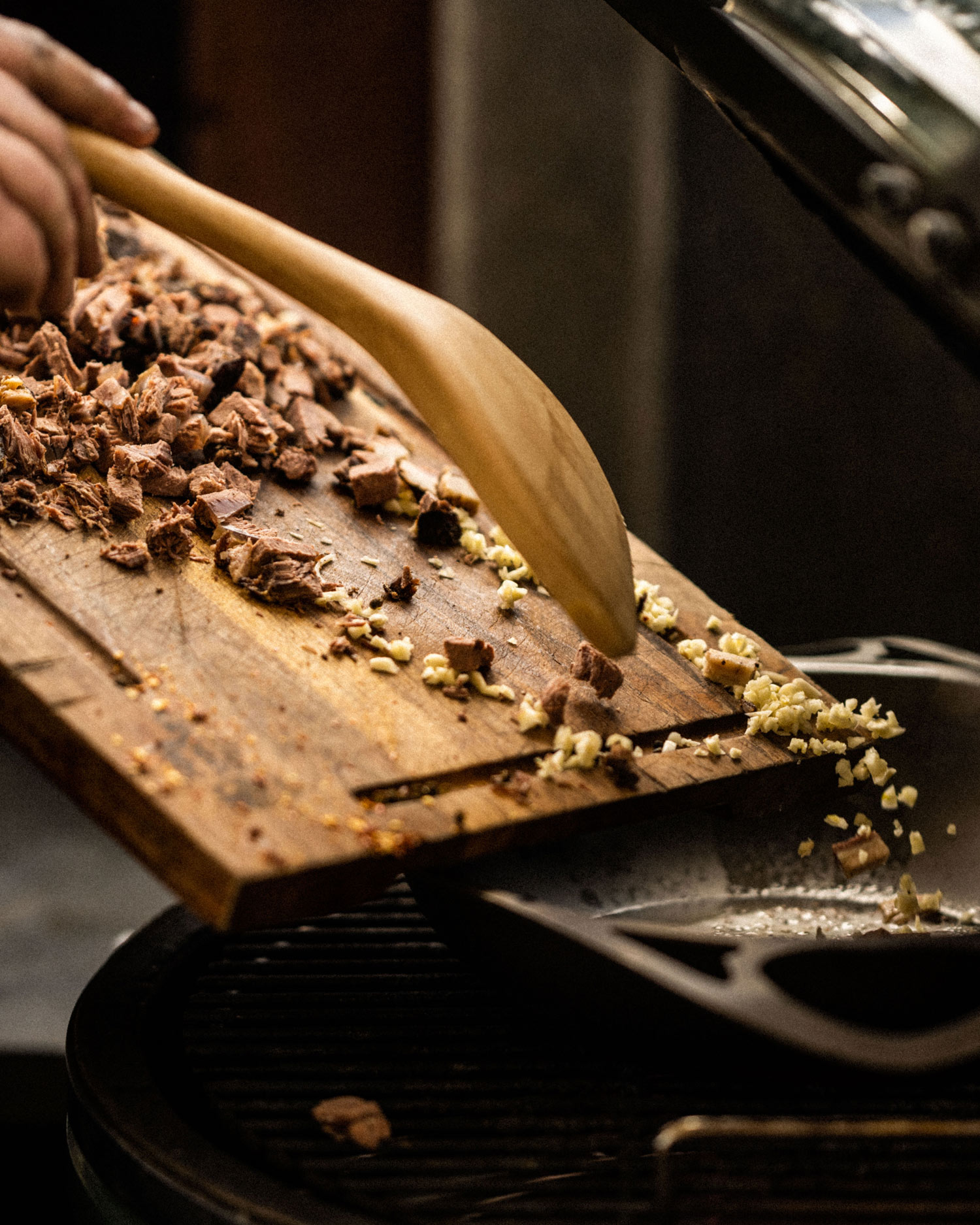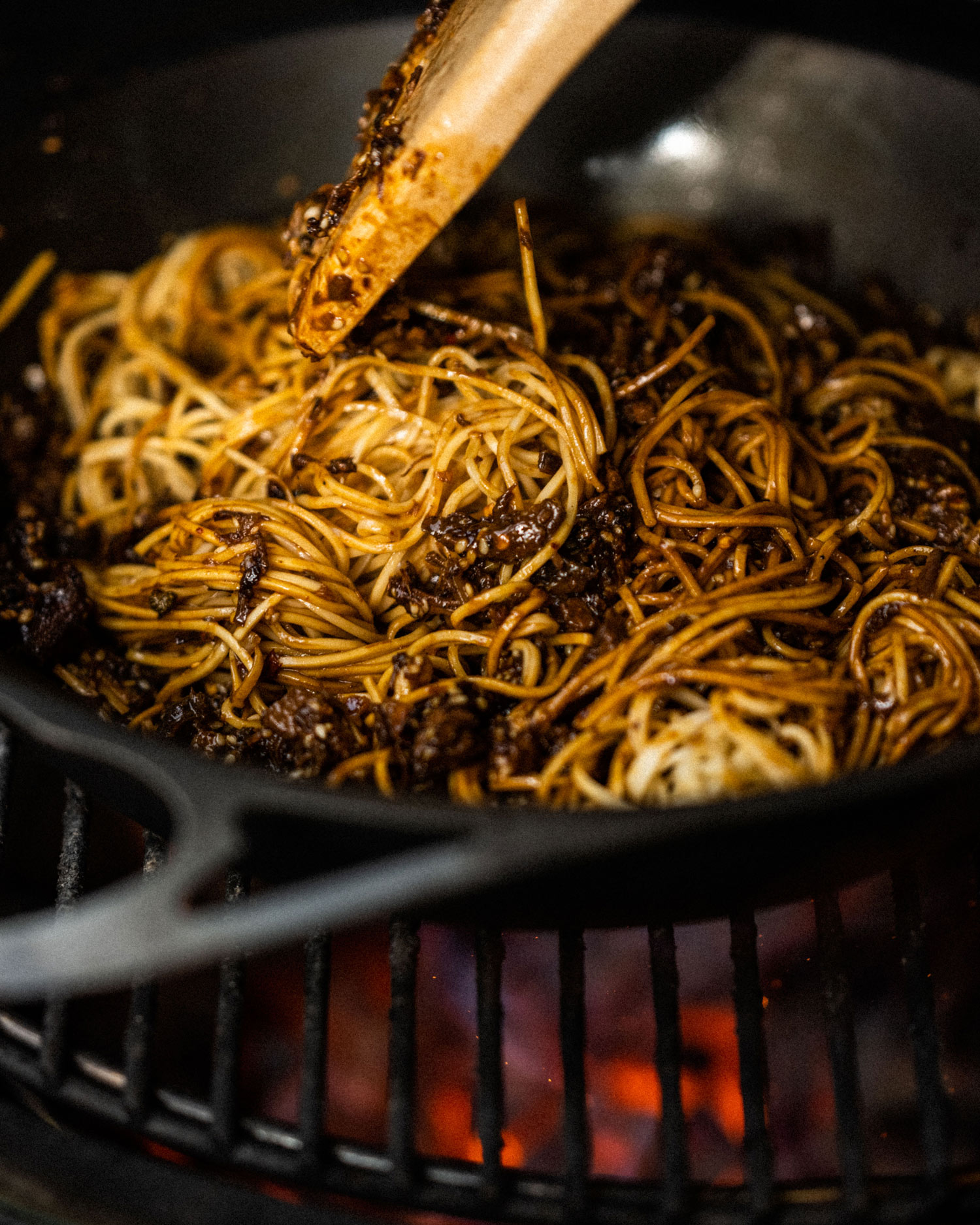 Add the remaining ingredients except for the peanuts, coriander and noodles. Stir fry for a further 2 minutes then add the noodles and heat through.
Garnish with the peanuts and coriander or spring onion.