OVERVIEW
This seems like a counterintuitive way to cook a piece of steak but trust us, it's fantastic! You get lovely charred bits, loads of smoky charcoal flavour and perfectly cooked, juicy steak. The bone marrow adds a lovely salty richness at the end.
SET UP YOUR EGG
Set up your EGG for a direct cook, without any surfaces. Your target temperature is 220˚C.
PREPARE YOUR STEAK
Season your steak with fine sea salt and bring up to room temperature.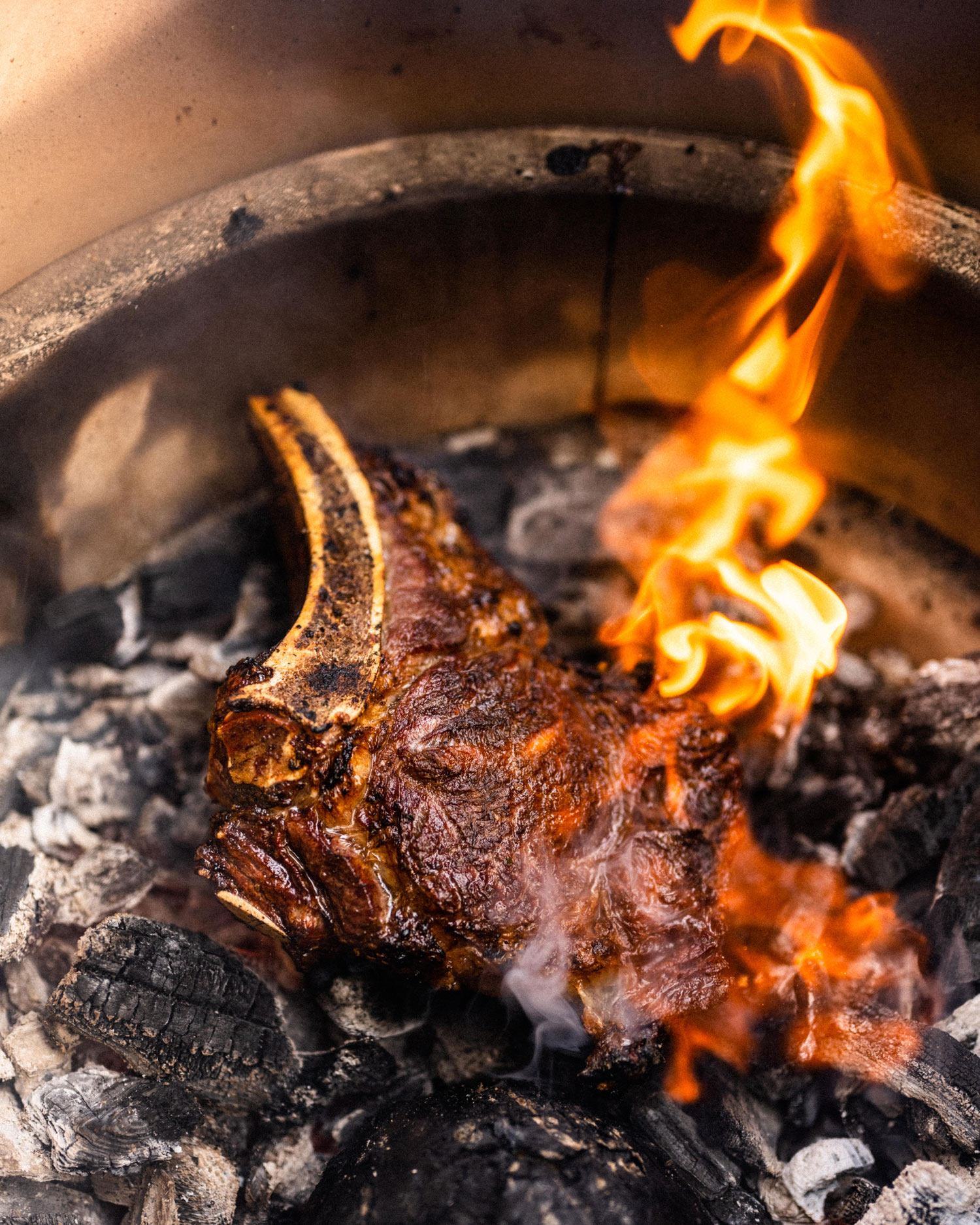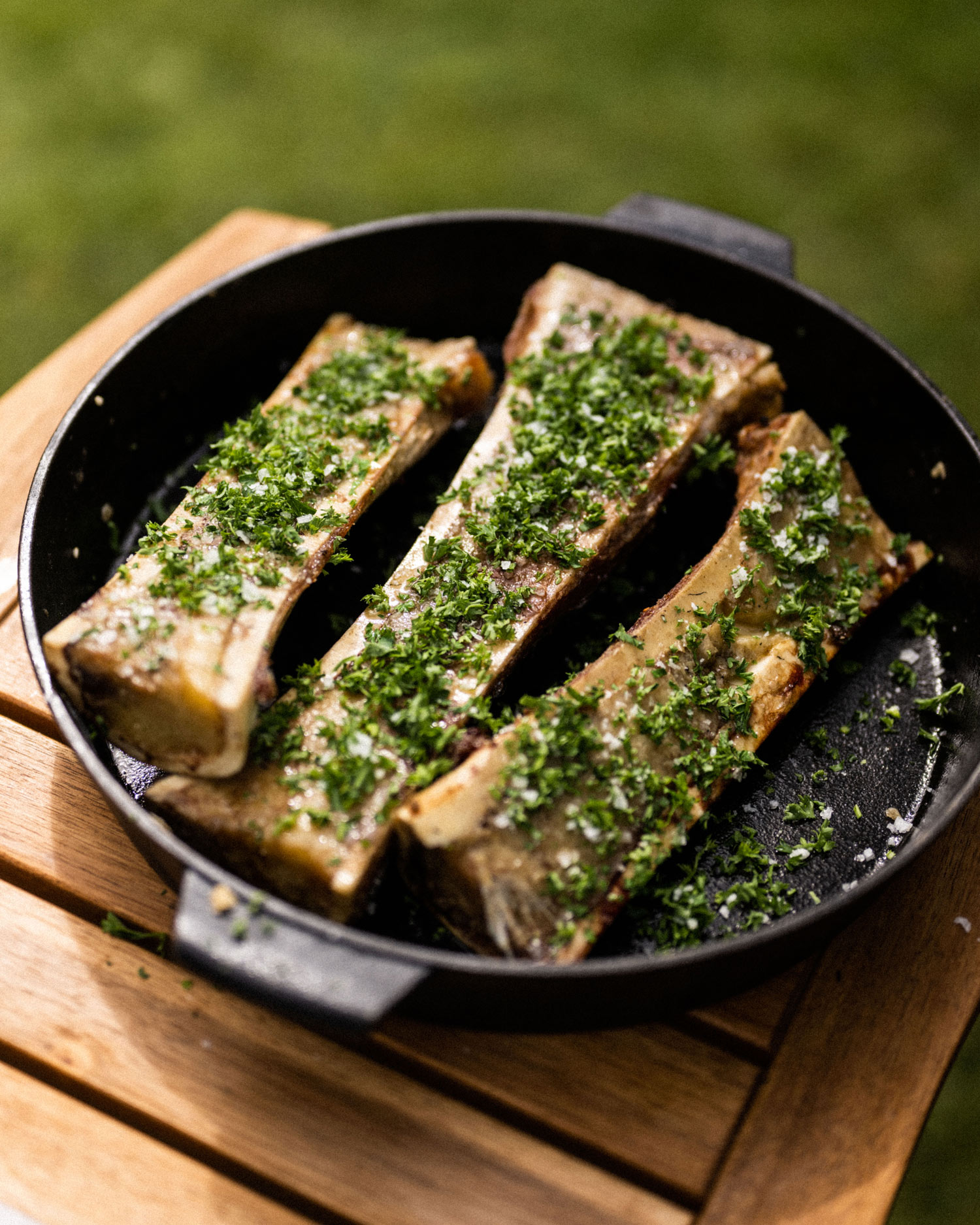 COOK YOUR STEAK
Place your ribeye directly on your charcoal and leave for 7-8 minutes. Turn and leave for another 7-8 minutes. Keep turning until you have an internal temp of 55˚C for medium rare.
REST YOUR STEAK AND COOK THE MARROW
Remove your steak and leave to rest. Add your Stainless Steel Grid to the EGG. Place the marrow bones on the Stainless Steel Grid and cook cut-side up for 15 minutes.
TO SERVE
Mix the parsley and sea salt together and scatter over the marrow bones. Scoop out the marrow and serve with the steak.