Overview
Taking inspiration from London's acclaimed Duck & Waffle restaurant, this brunch dish is the perfect mix of sweet and sour, crisp and salty, rich and indulgent.
If you want to have a go at making your own Confit Duck, you will find a recipe here.
MAKE THE SAUCE
Heat all of the ingredients for the sauce in a small saucepan. Simmer for 10 minutes over a medium heat then blitz to a smooth puree in a food processor.
MAKE THE WAFFLE BATTER
Mix all the dry ingredients together in a large bowl. Gradually beat in the egg, then add the milk slowly, whisking well to get it as smooth a batter as possible.
TO COOK
Load & Light your EGG. Set for direct cooking at 200˚C with Cast Iron Plancha in place. Begin with the griddle side up. Once it's hot, brush a little butter over the griddle then add two ladlefuls of batter mixture. Cook for about 5 minutes then flip over until cooked through. Stack on a plate and repeat until you have 6 waffles in total. Keep warm.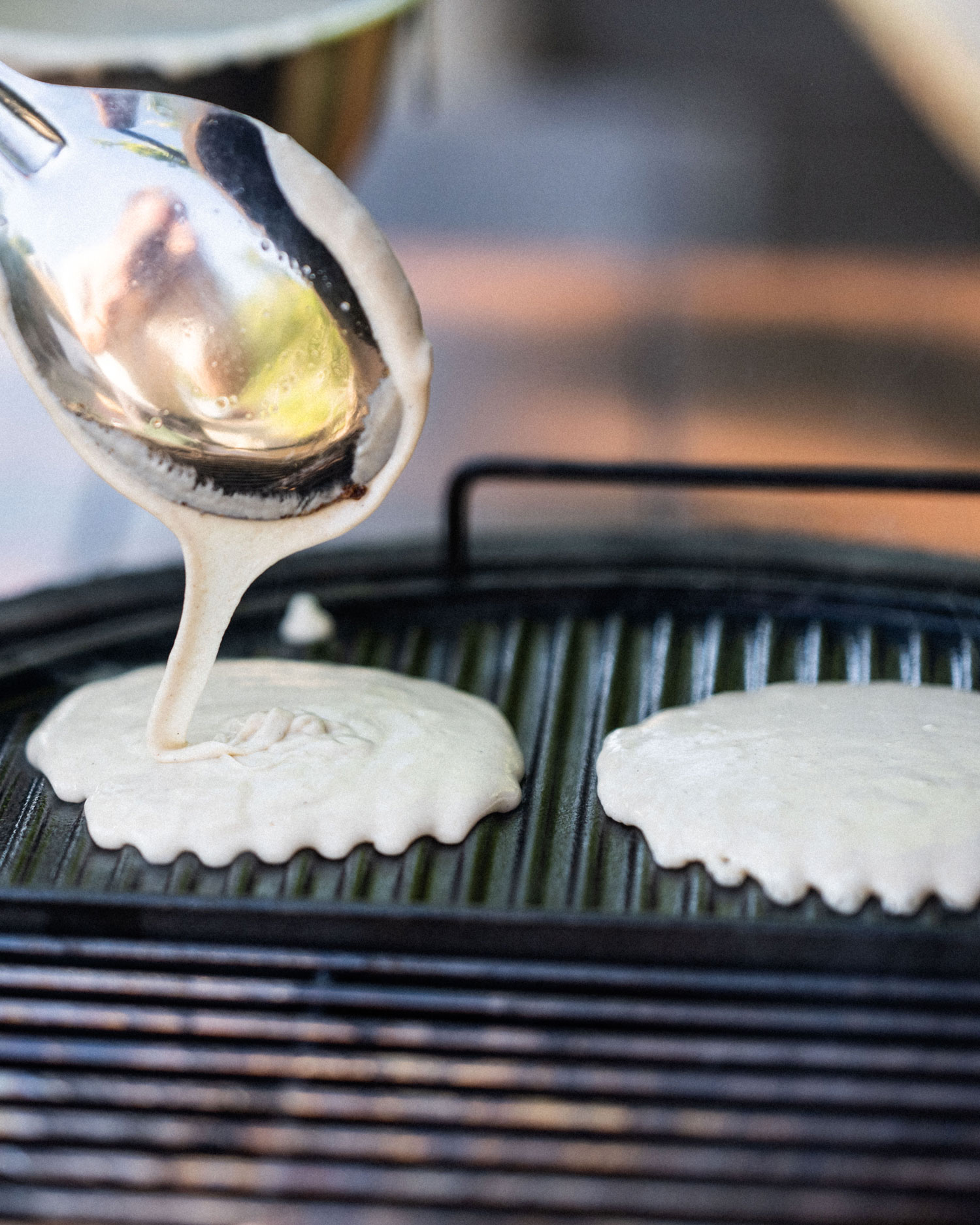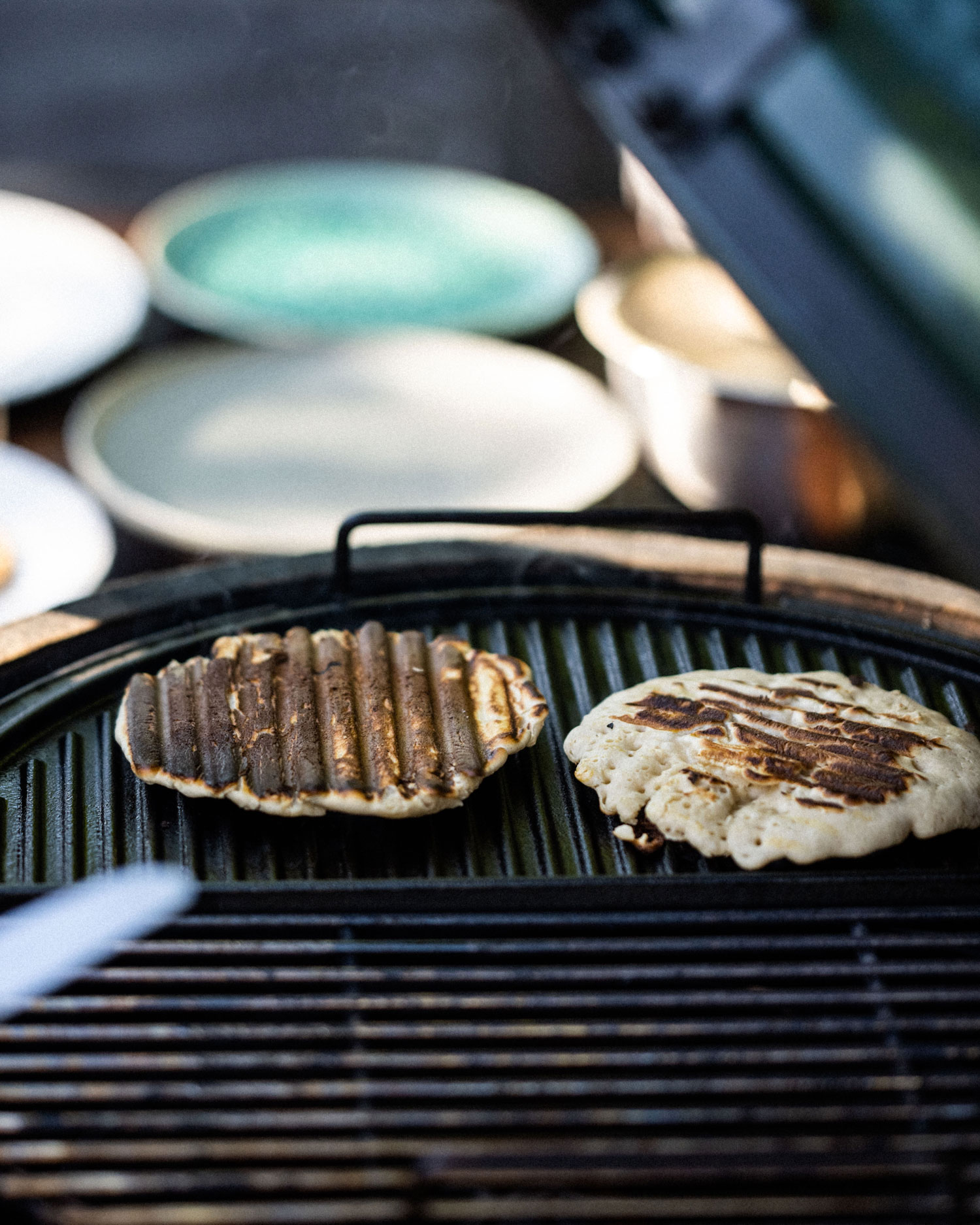 Flip the Plancha over so the flat side is facing up.
Remove the confit legs from the fat and place on the Plancha. Roast until the flesh is piping hot and the skin is really crisp. Keep warm.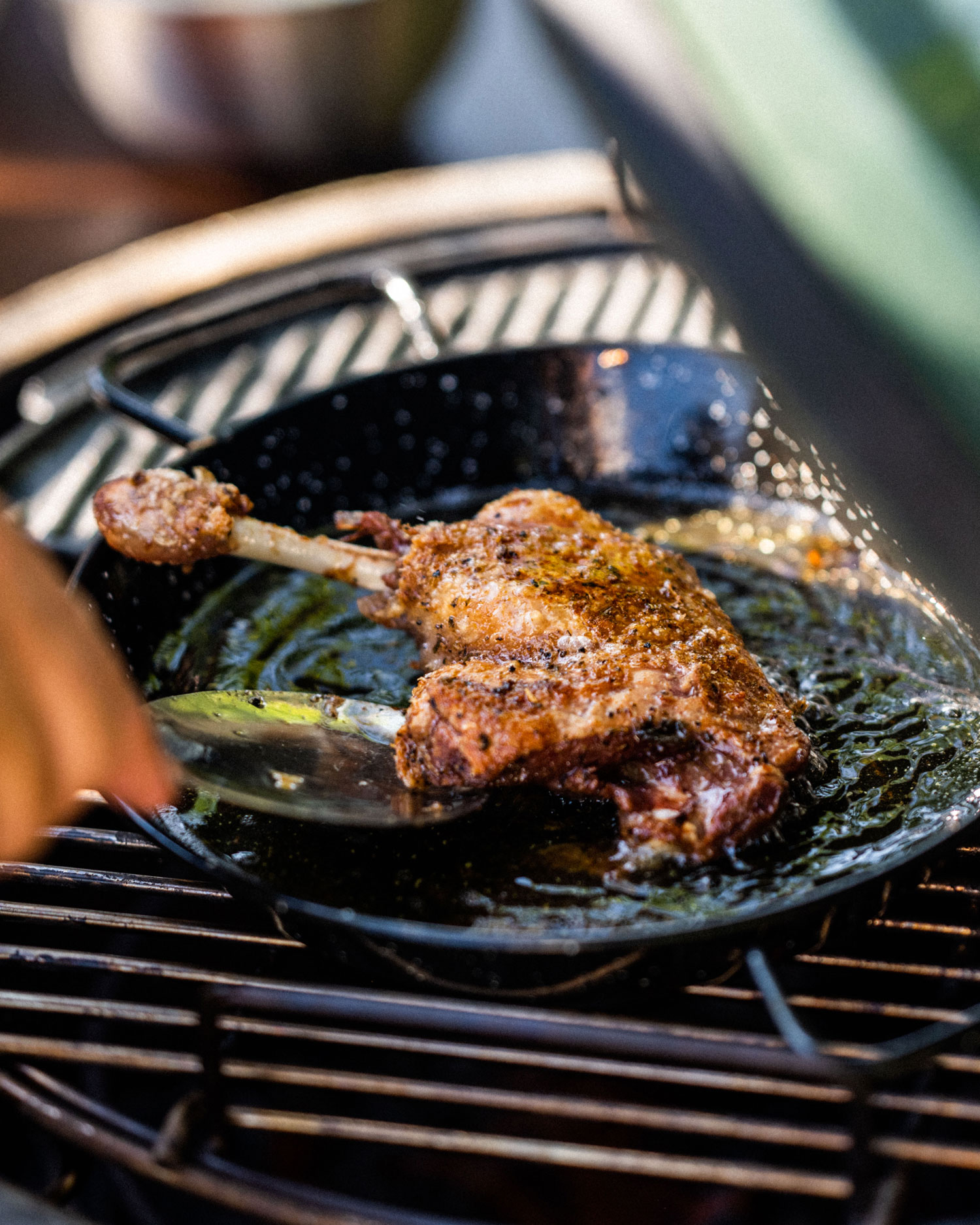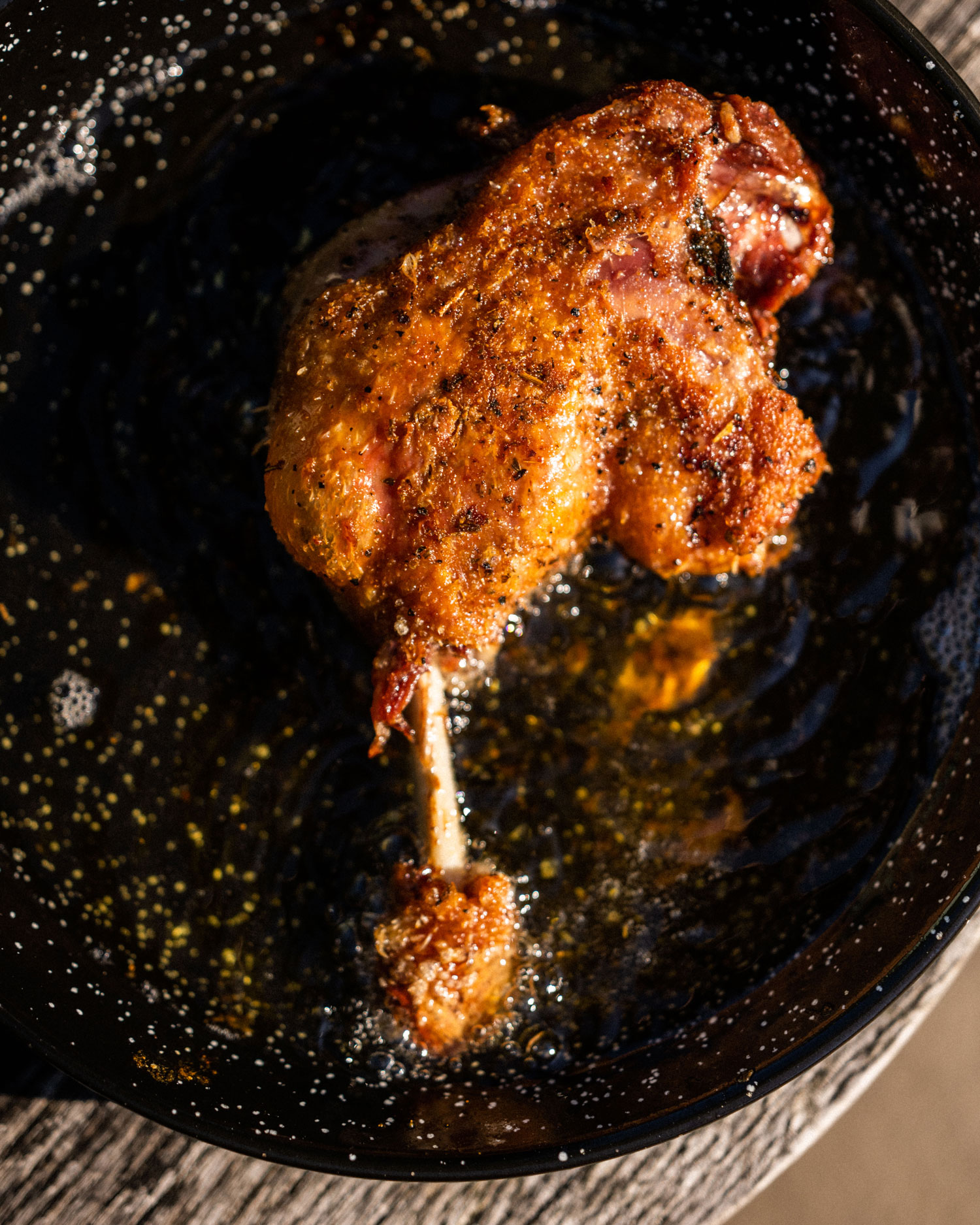 Finally, fry the eggs on the Plancha.
TO SERVE
To serve, spread a large tablespoon of rhubarb sauce on a plate, place a waffle on top of the sauce, top with the duck leg and finally the egg.