OVERVIEW
The EGG transforms raw cauliflower into golden, caramelized deliciousness. It's lovely just as it is but combine it with a little harissa and a sprinkling of nuts and it becomes a show-stopping addition to a Middle Eastern feast.
SETTING UP YOUR EGG
The target temperature your EGG is 140˚C. Set up for indirect cooking.
GETTING STARTED
Remove the outer leaves from your cauliflower.
Place the cauliflower into a Drip Pan and baste generously with harissa. Add to the EGG and close the lid.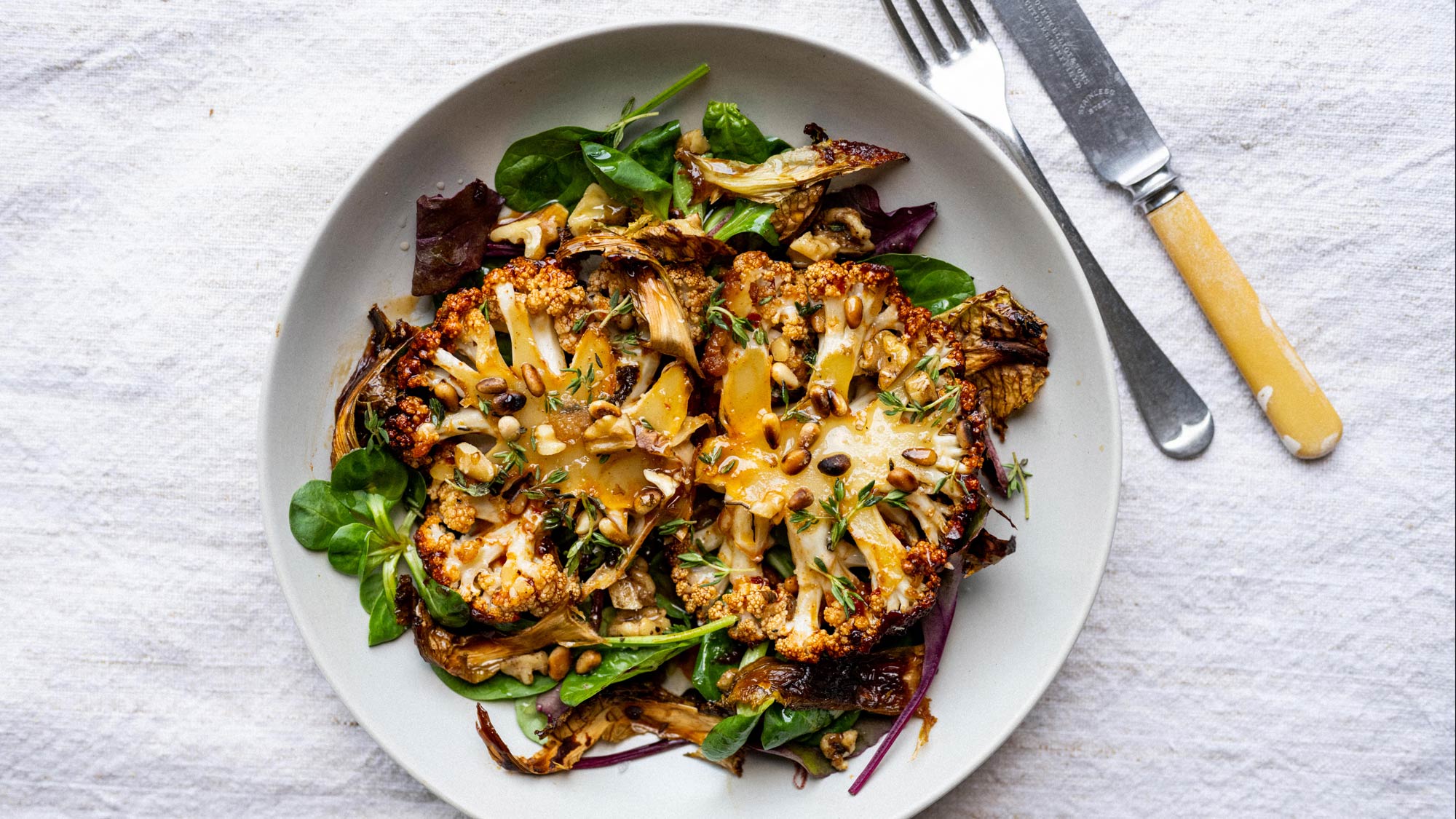 WHILE THE CAULIFLOWER BAKES
Chop the walnuts and pine nuts, but not too finely.
Mix with thyme and season with Maldon Sea Salt to taste.
After an hour, brush the cauliflower with agave syrup gently and return to the EGG.
After 2½ hours, the cauliflower should be cooked through. Remove from the EGG and carve into steaks. Serve scattered with the nut crumble and some salad leaves.