Overview
Slow smoked chicken is incredibly delicious and versatile which is why we like to make a batch of it. Experiment with whichever smoking chips you like best – hickory is classic but we're also big fans of pecan.
Once cool, remove all the flesh from the bones and add to any number of dishes such as salads, curries, or – as we did – served in brioche buns with crunchy lettuce, avocado and jalapeno mayo. Ideal when you have lots of people over. You can also freeze some to enjoy another time.
Method
Load and light your EGG and set to 140˚C with ConvEGGtor in legs up position and Stainless Steel Grid on top. Add your EGG Genius if using and set the pit temp at 140˚C.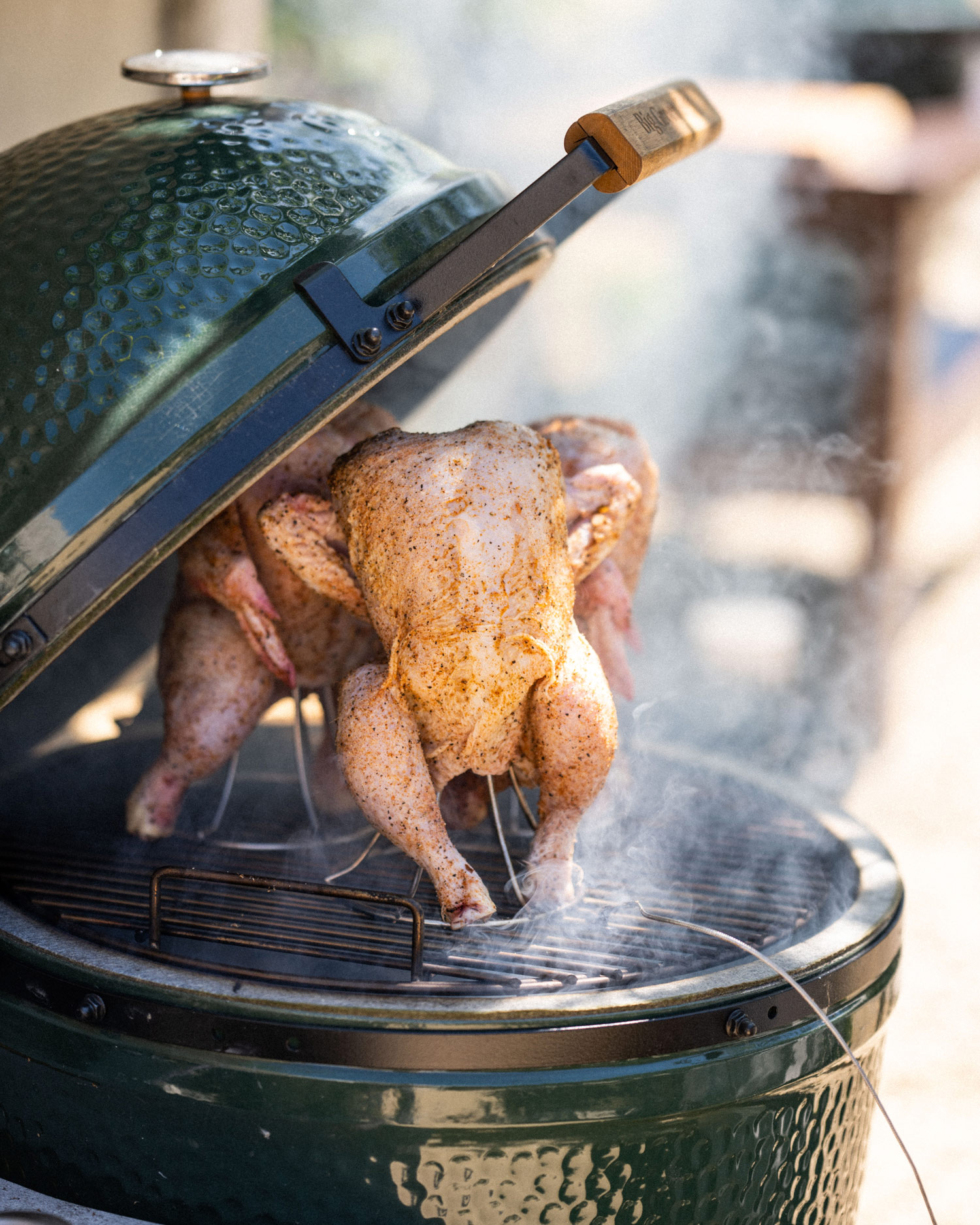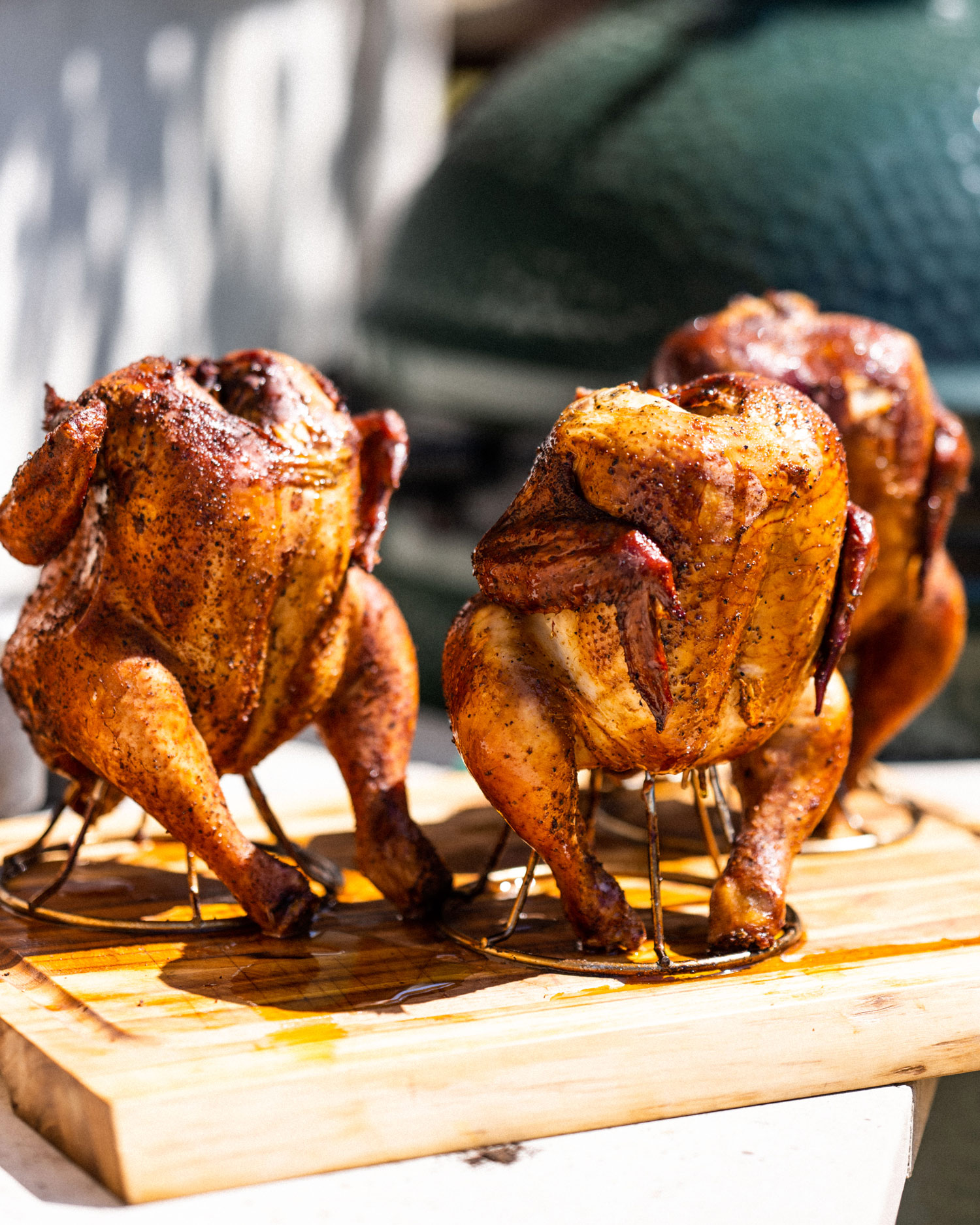 Rub a tablespoon of vegetable oil onto each chicken. Make a dry rub by mixing all of the other ingredients together and scatter over each chicken making sure each is fully covered. Save any leftover rub for other smoked meats.
Add a good handful of soaked wood chips (we used pecan) to your coals and put each chicken on a Vertical Chicken Roaster. Place the chickens in your EGG and cook until the internal temperature reads 74˚C (around 1 hour 45).
Leave to rest then slice the meat off the bones.