METHOD
Set up your EGG for direct cooking, with the Stainless Steel Grid in place. Your target temperature is 180˚C.
Heat the oil in a Cast Iron Skillet until very hot. Add the paneer and fry on all sides until crisp and golden.
Turn the temperature down to 150˚C and add the onion, ginger, cumin, turmeric, ground coriander, garam masala and chilli. Fry everything for 10 minutes.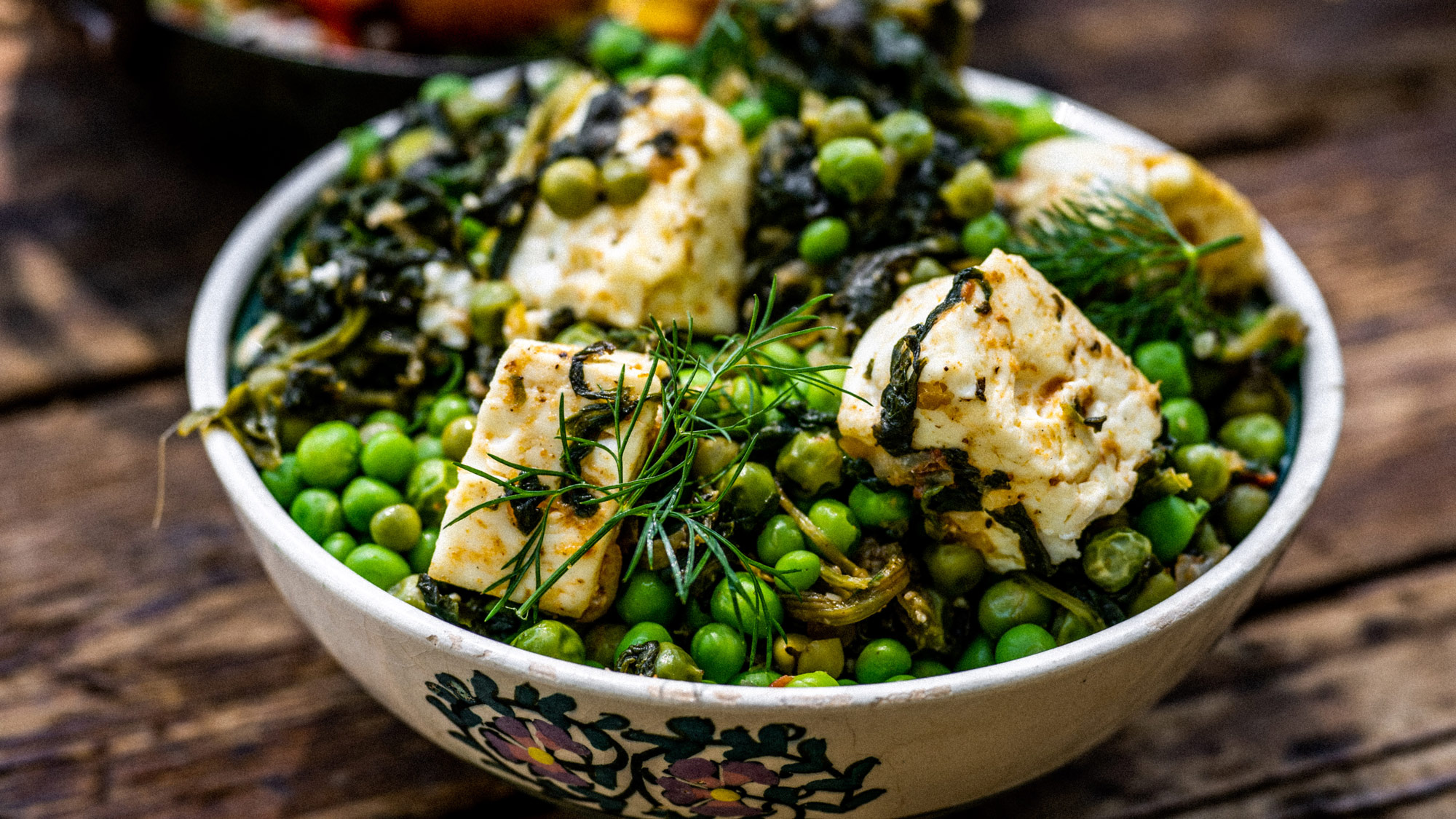 Add the tomatoes and 250ml water and simmer for 30 minutes.
Add the peas and spinach and simmer for a further 2 minutes. Season well, garnish with herbs and serve.