Overview
In his original recipe, José recommends deep-frying the raw potatoes in three stages: 10 minutes at 100°C, leave to cool, then 5 minutes at 160°C, leave to cool, and finally 3 minutes at 200°C. We've simplified the process and made it safer for the EGG by roasting the potatoes rather than deep-frying them.
Prepare the sauces
Heat the EGG to 180°C, direct with Stainless Steel Grid in place.
First make the salsa brava. Heat the oil in a Skillet or Paella Pan, and gently fry the onion for 15 minutes until soft. Add the garlic and cook for a minute more, then add the chilli and tomatoes. Stir in the pimenton, vinegar and sugar, season well and simmer for 20-30 minutes until you have a thick, chunky sauce. Set aside.
To make the aioli, whisk the egg yolks with the vinegar and some seasoning. Gradually whisk in the vegetable then olive oil in a thin, steady stream, whisking all the time until you have a thick glossy mayonnaise. Whisk in the garlic and lemon juice to taste. If too thick, whisk in 25-30ml of water. Set aside.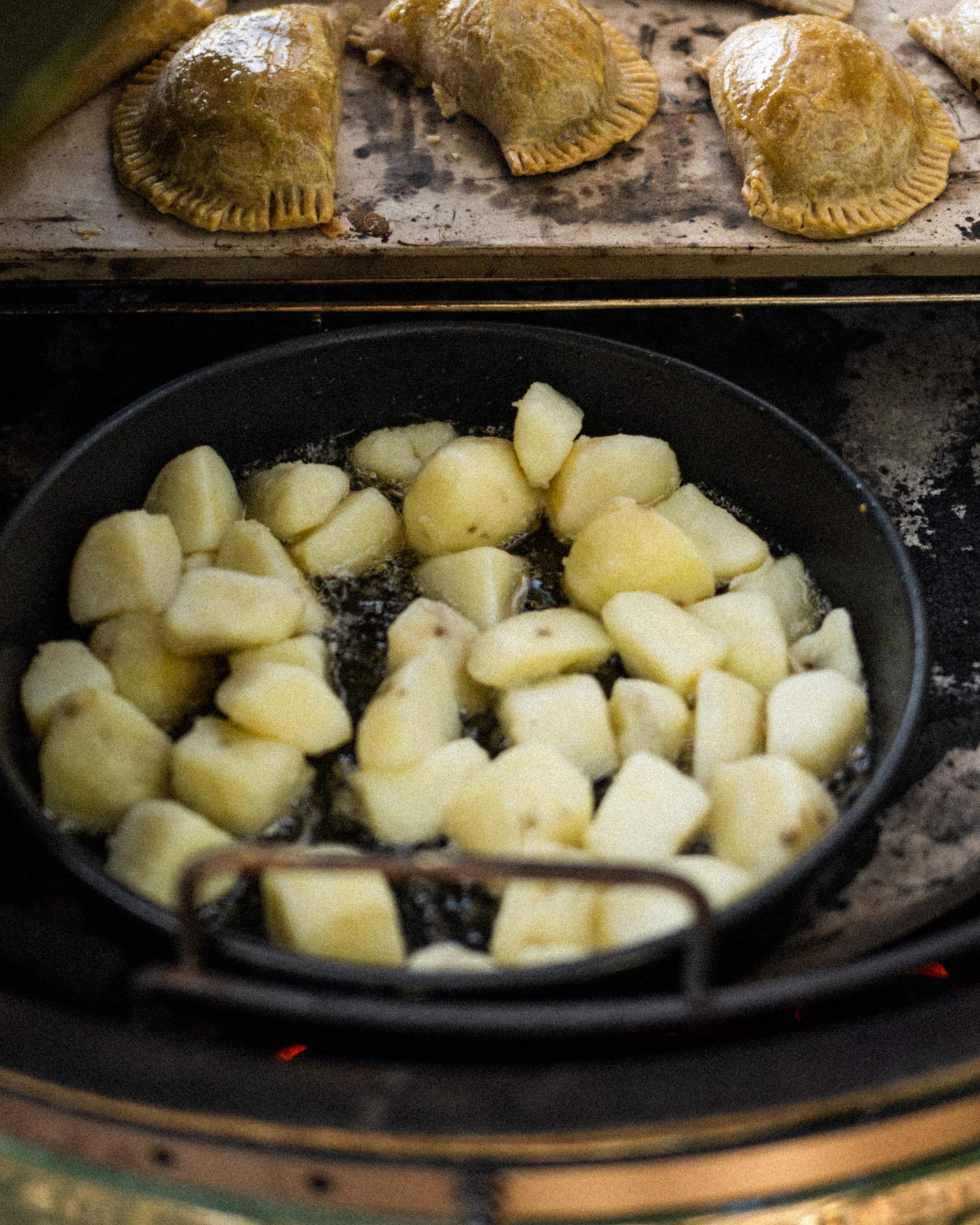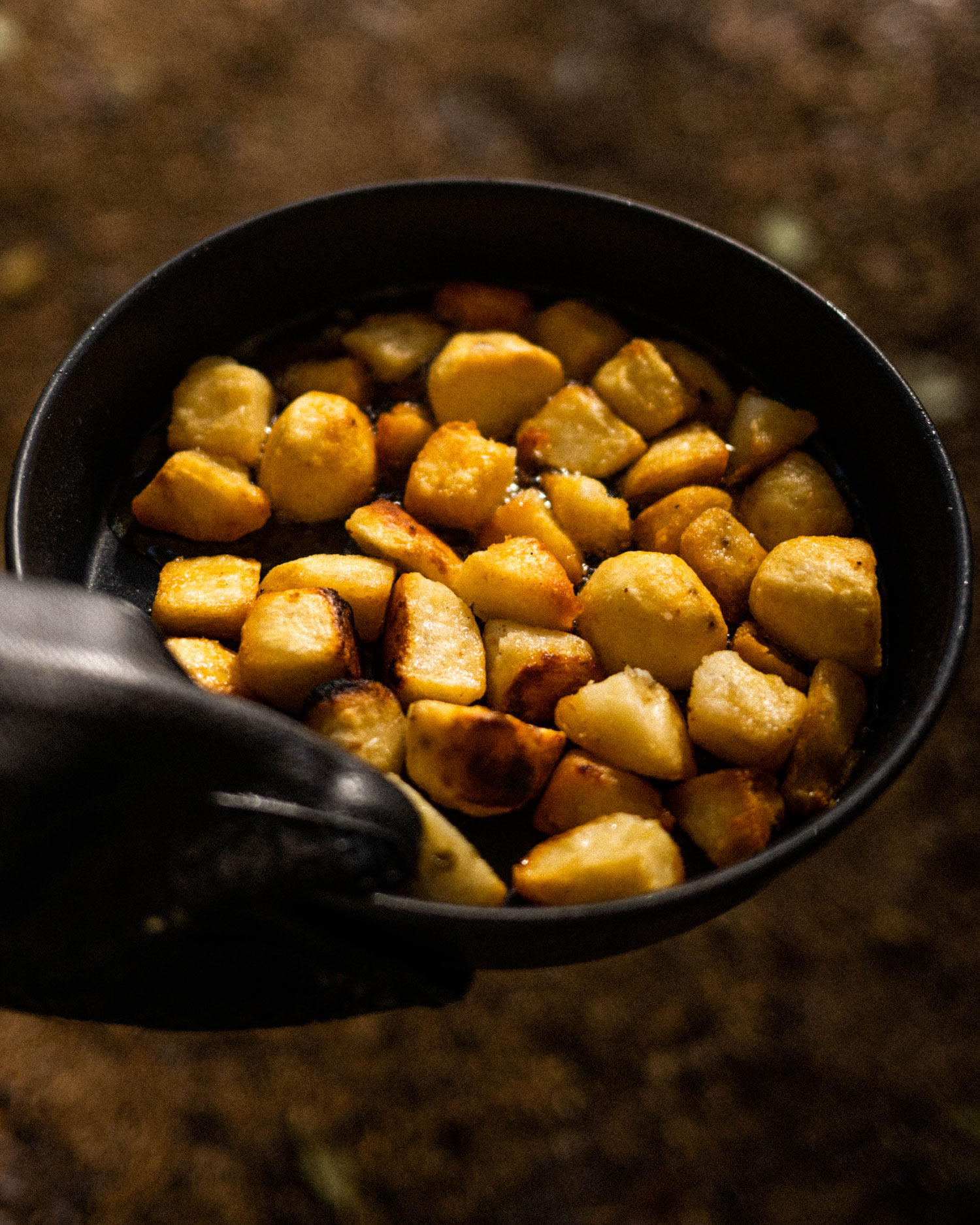 Roast the potatoes
Par-boil the potatoes for 15 minutes. Drain well and leave to steam.
Add the ConvEGGtor to the EGG, in legs-up position with the Stainless Steel Grid on top.
Heat a non-stick Drip Pan with a splash of olive. Add the potatoes and roast in the EGG for 30-40 minutes until golden. Season with salt.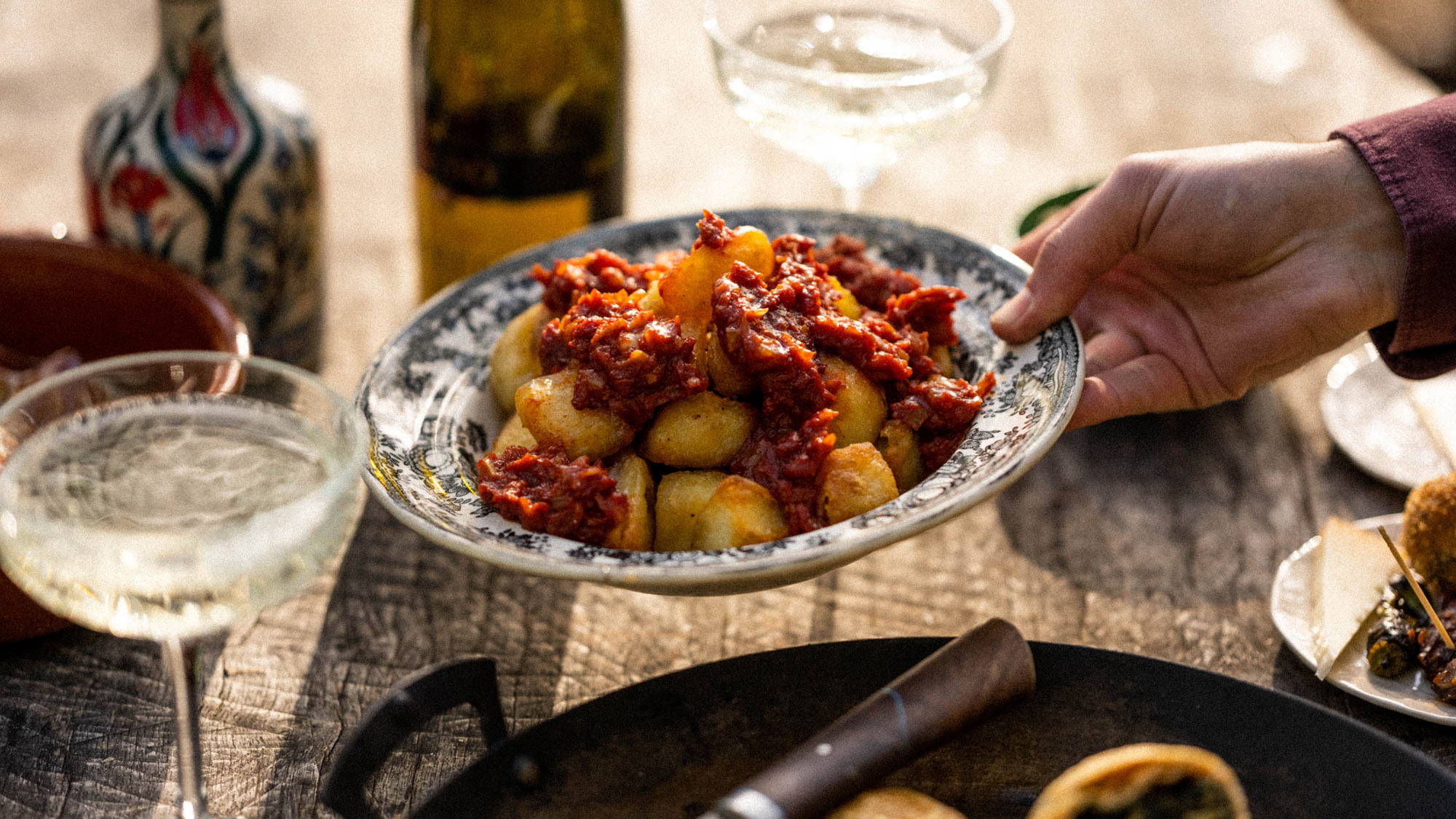 When ready to serve, reheat the salsa brava, spoon over the potatoes and serve with the aioli.