Overview
Food and recipe writer Helen Graves has a particular interest in cooking over fire, which is why in 2017 she co-founded Pit magazine. Of this recipe she says: "Celebratory dining doesn't have to be predictable. Anything that looks colourful and impressive as a centrepiece will do nicely. This recipe for grilled lamb chops looks beautiful on the table, and is of course very tasty. The pomegranate molasses cooks to a fragrant, sticky glaze on the chops, which is pretty special combined with smoke and char."
Method
Load and light your EGG and set it for direct cooking at 230°C with Cast Iron Searing Grid in place.
Combine the marinade ingredients, then mix with the chops. Cover and refrigerate for at least 4 hours or overnight.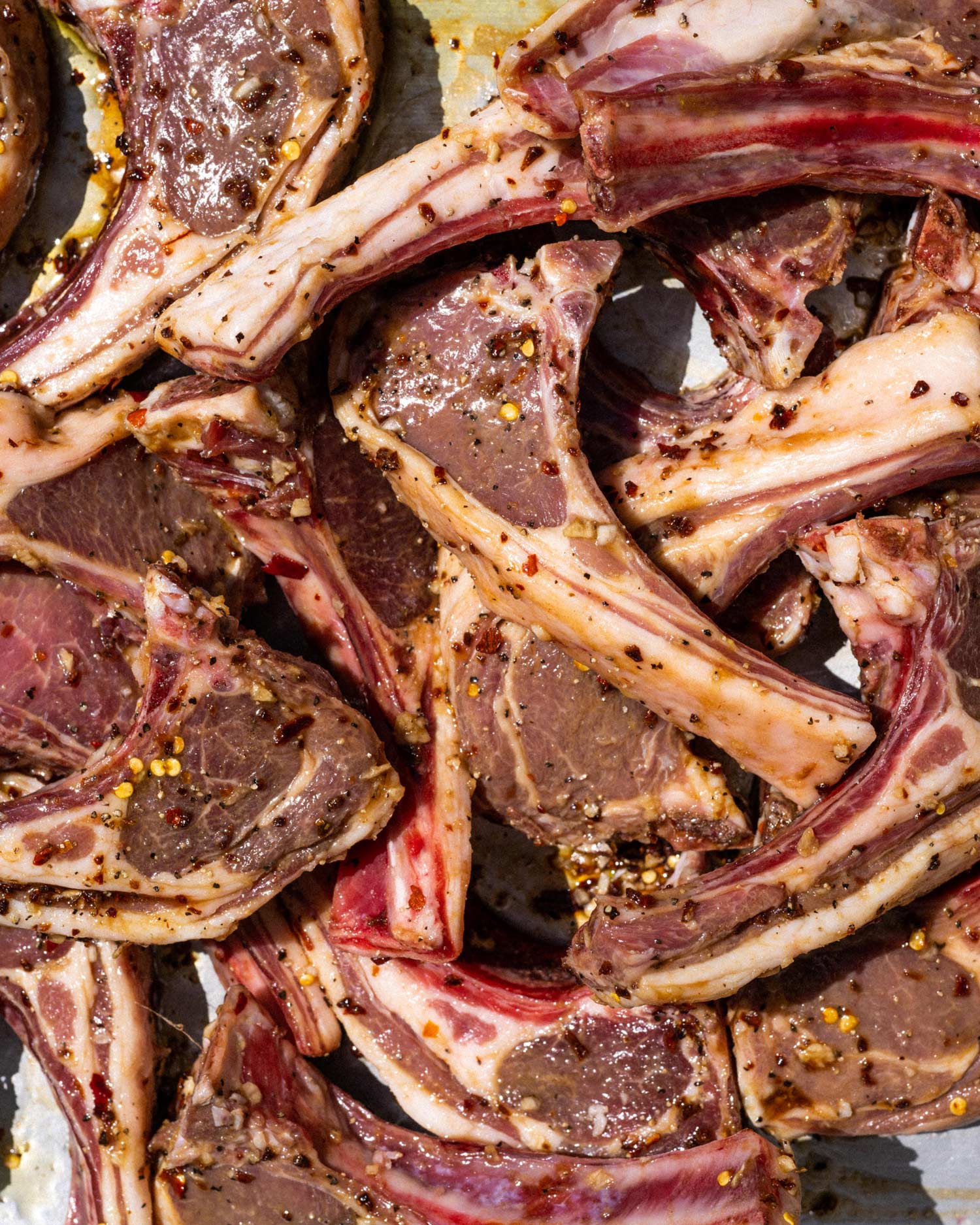 Remove the chops from the fridge an hour before you want to cook them. Set the EGG up for grilling over direct heat.
Mix the cooked couscous or bulgur with the fresh herbs, pomegranate seeds, a good slug of olive oil, and some salt and pepper. Mix the yoghurt with the mint, garlic and some salt and pepper.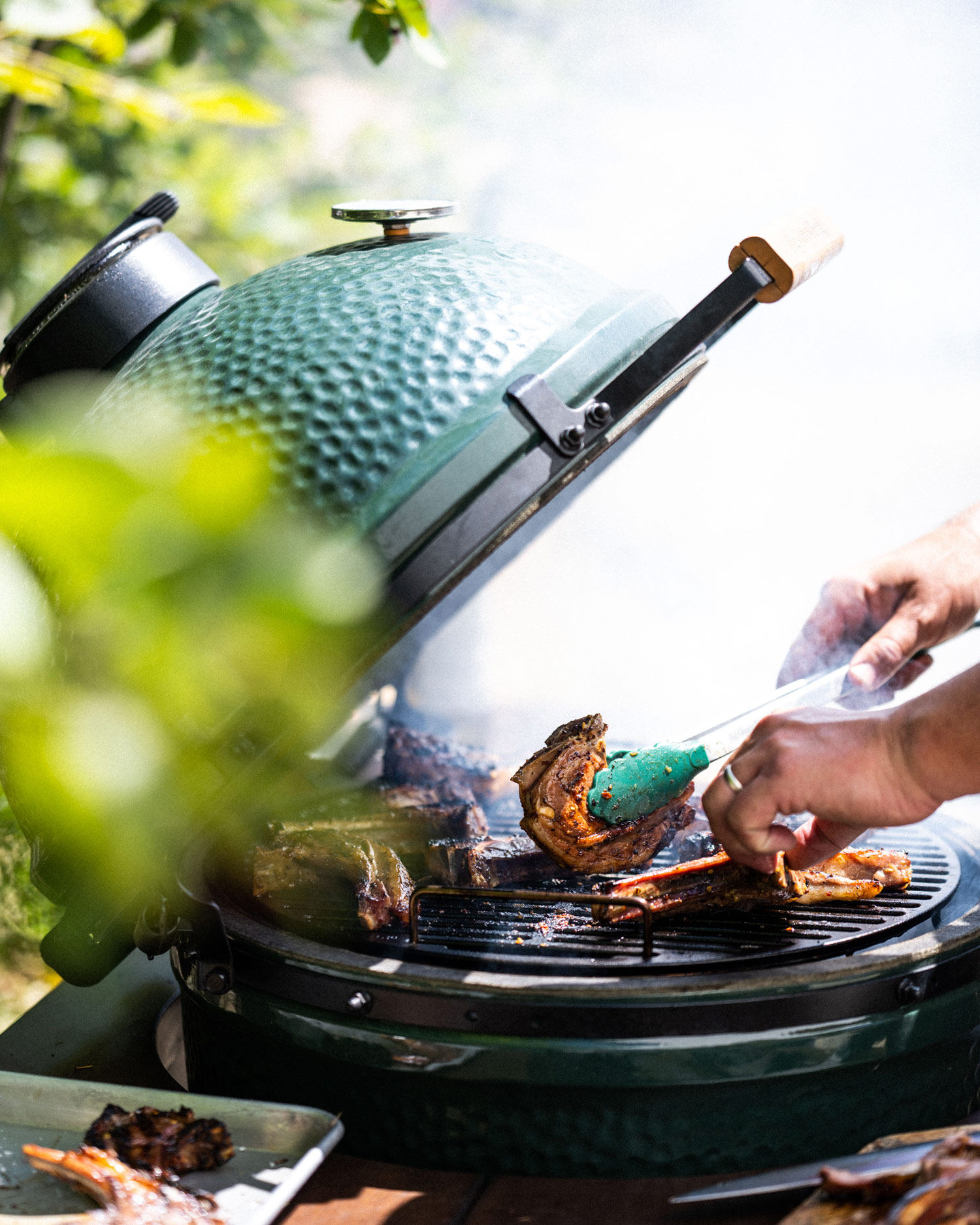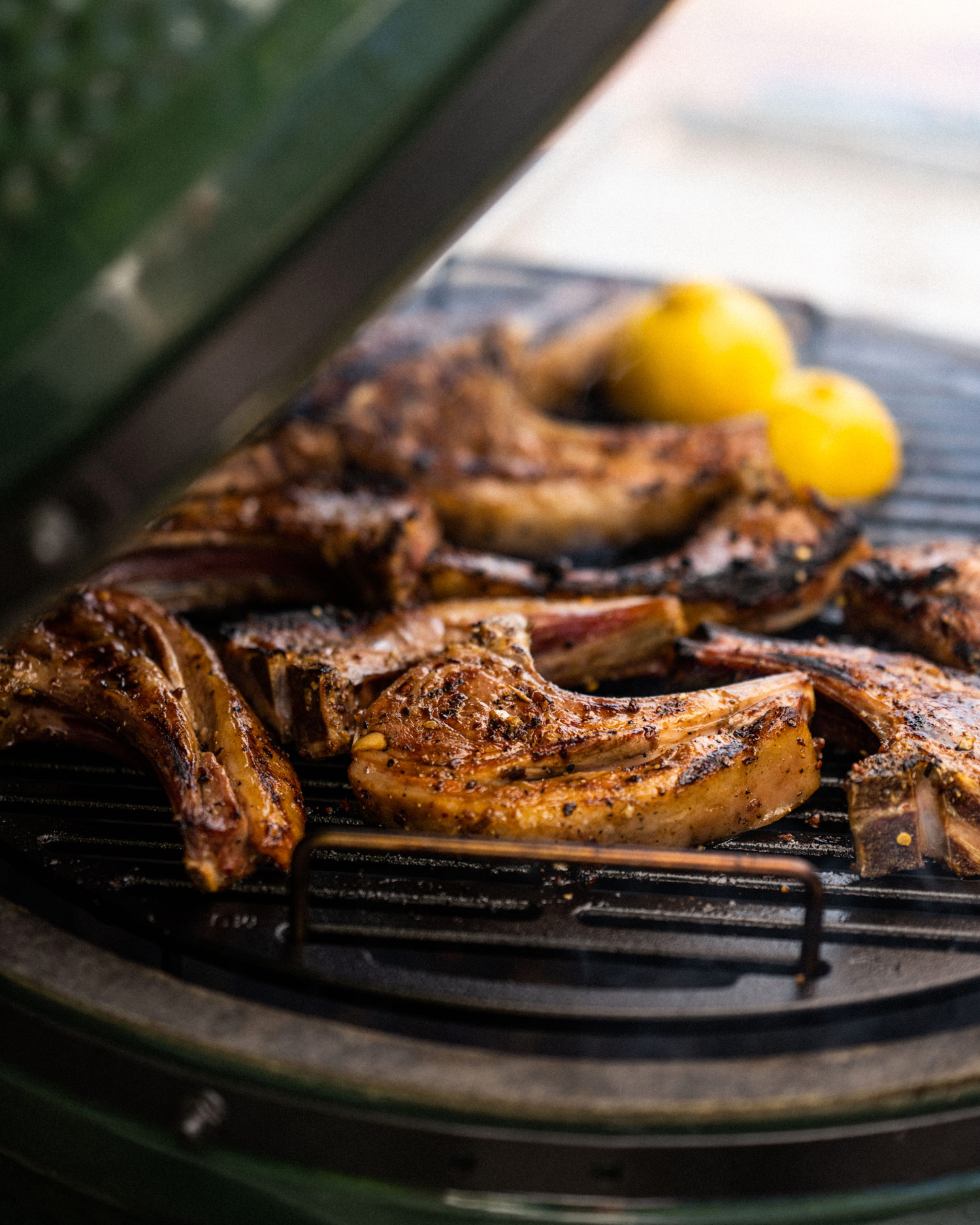 When the grill is ready, rub the spring onions with a little olive oil and cook the spring onions until soft and charred. Remove, chop finely and mix with the couscous.
Cook the chops for a couple of minutes each side, then allow to rest in a warm place. Caramelise the lemon halves briefly on the grill.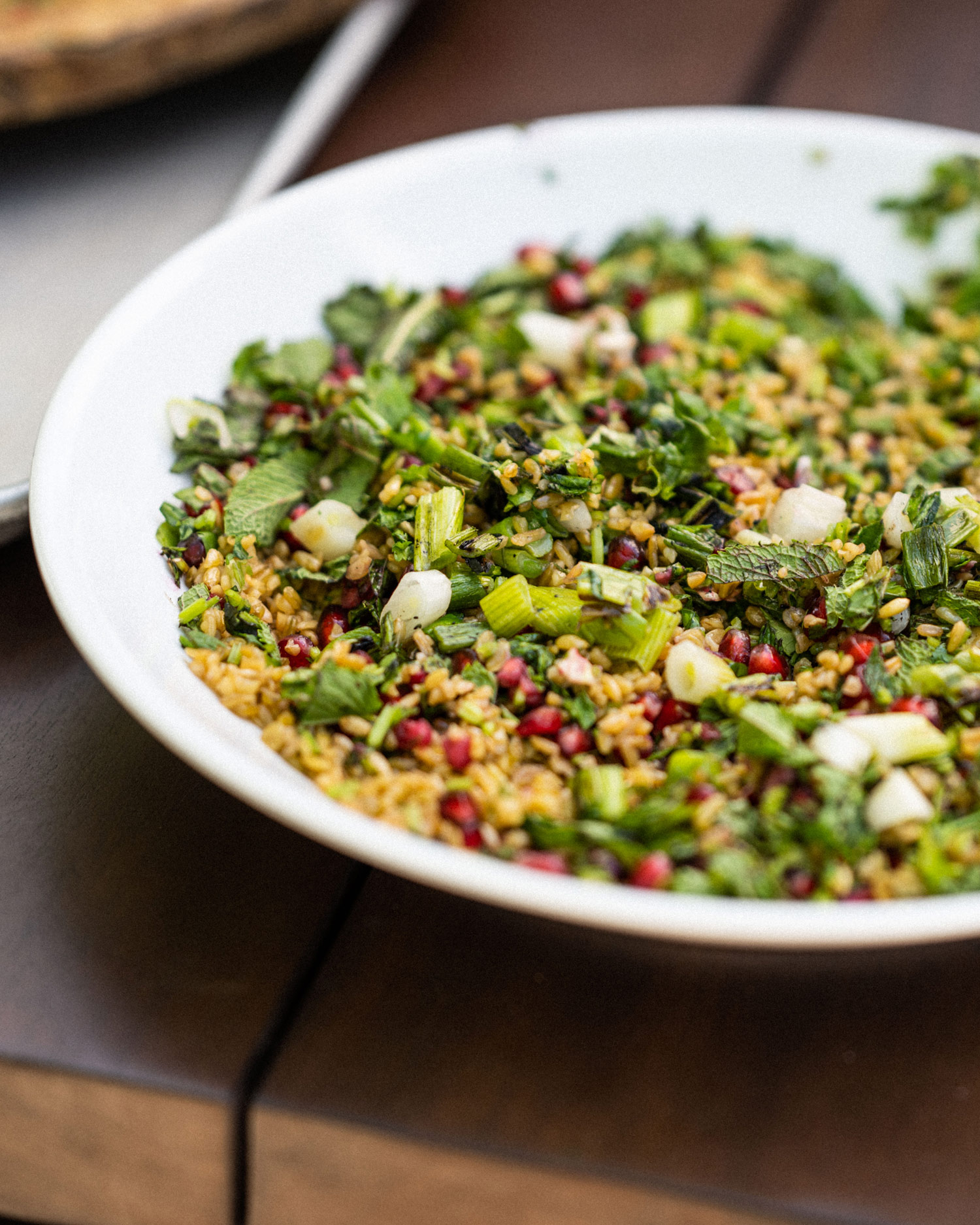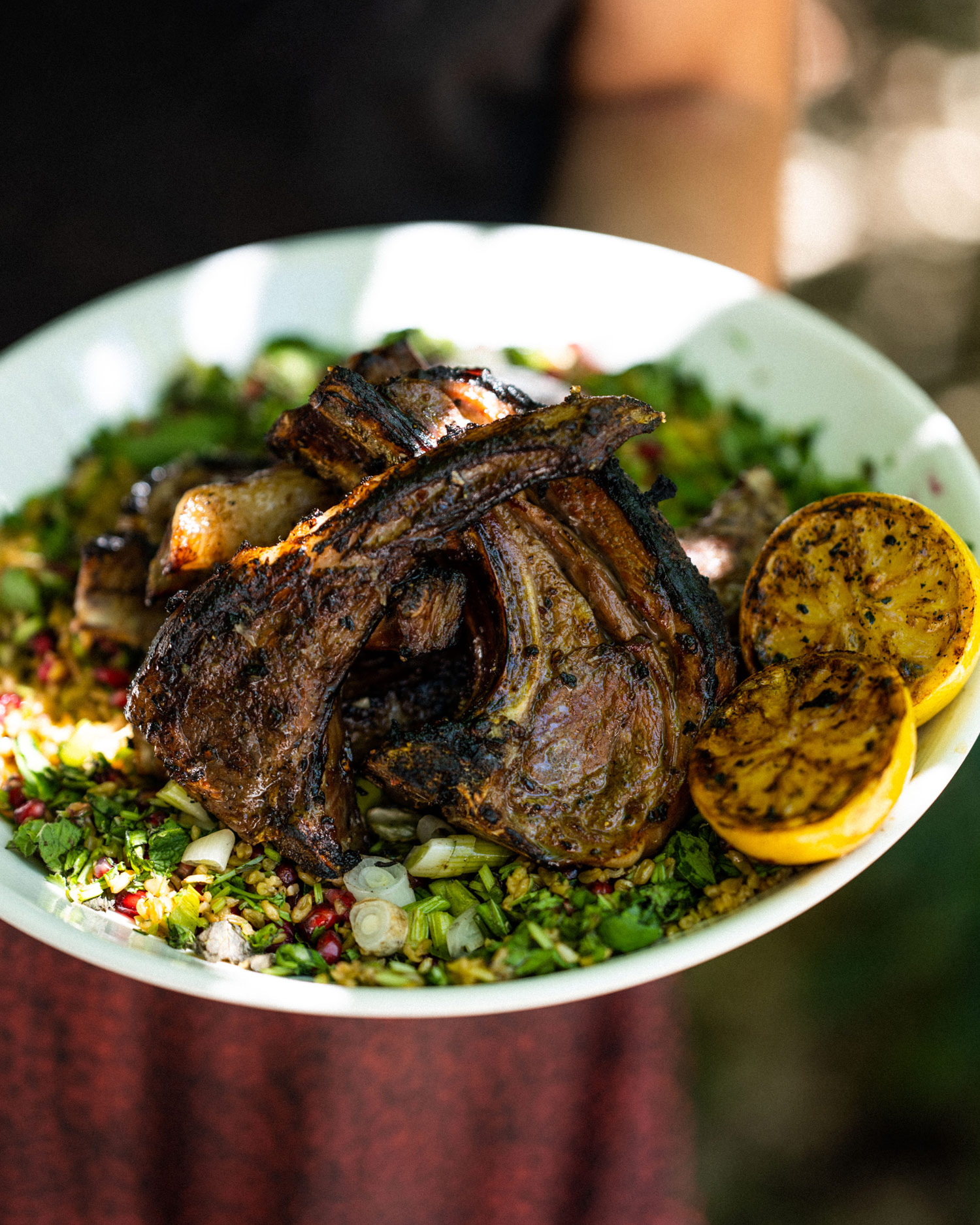 Arrange the couscous on a large plate, then stack the chops on top and serve with the yoghurt and caramelised lemons alongside.