Overview
Joints of meat have a habit of stealing the limelight when it comes to Sunday Roasts but, as the EGG is the master of elevating humble veg, vegetarian centerpieces should not be overlooked. This stuffed butternut squash brings a similar wow factor and can be carved at the table ceremoniously just much like any other roast.
Method
Load and light your EGG and set it to cook indirectly at 200°C, with the ConvEGGtor legs up and a Stainless Steel Grid on top.
Cut the squash in half lengthways and scoop out all the insides, scraping all the way down.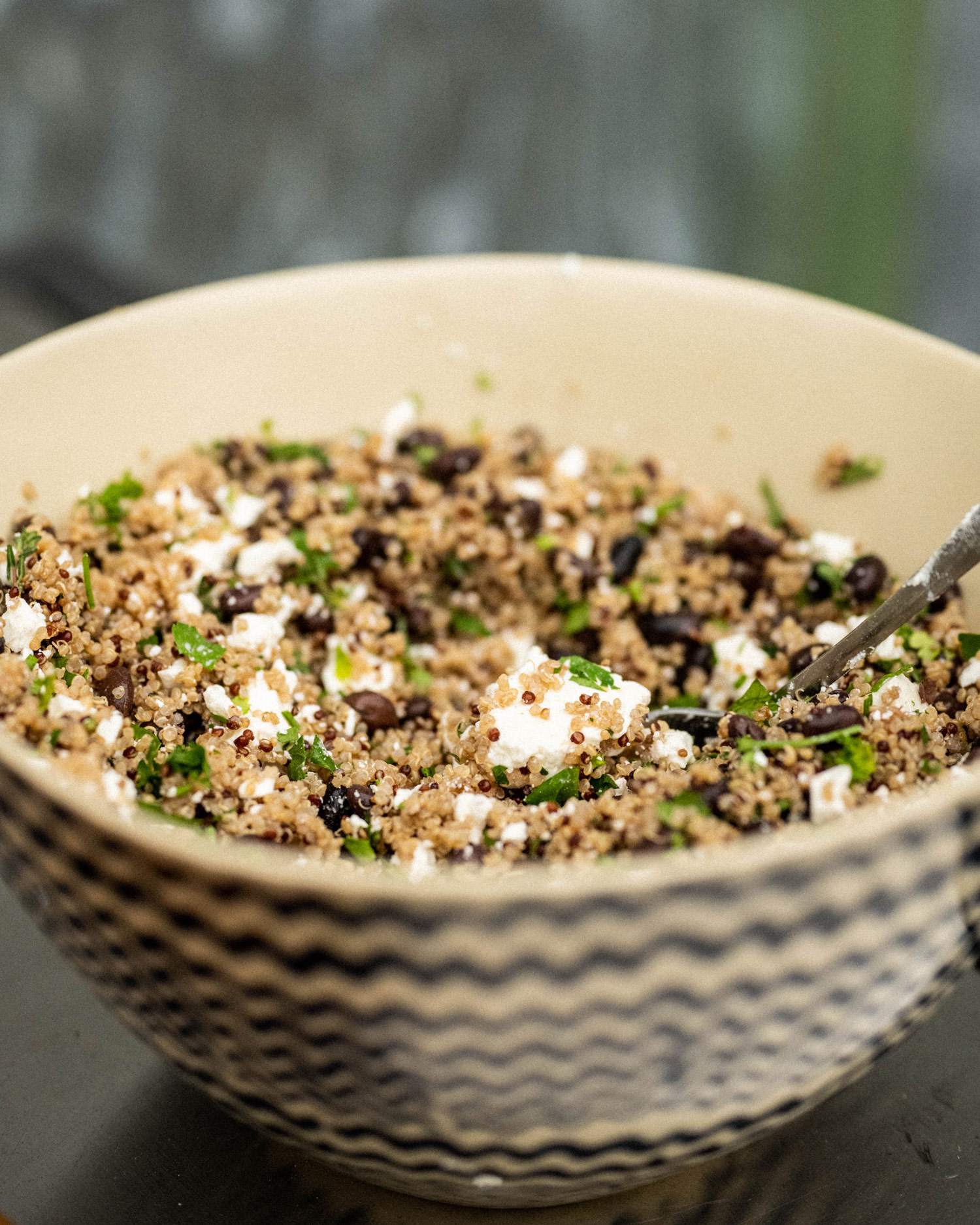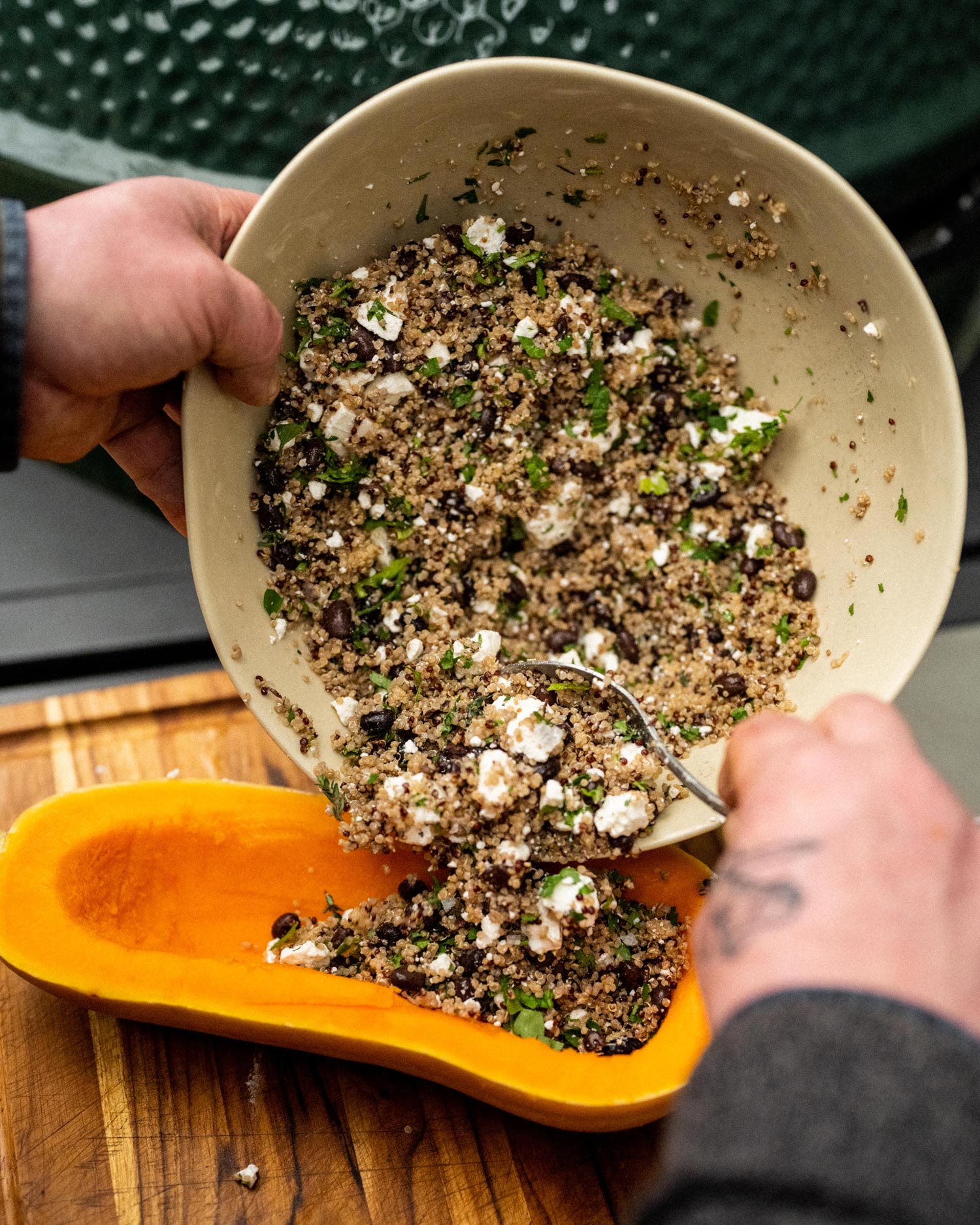 Mix the grains, black beans, feta and chopped herbs in a bowl and season well.
Stuff both sides of the squash and place them together.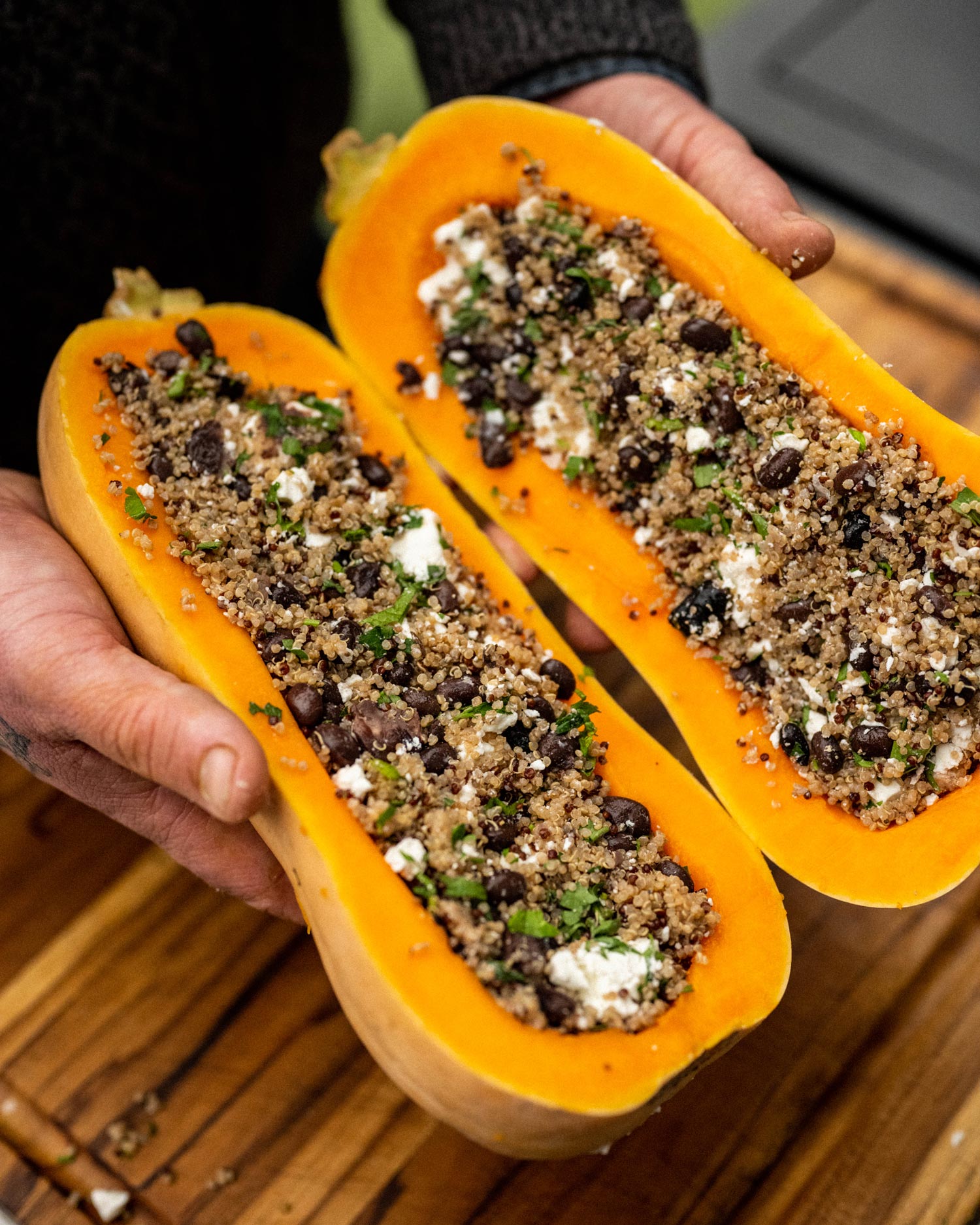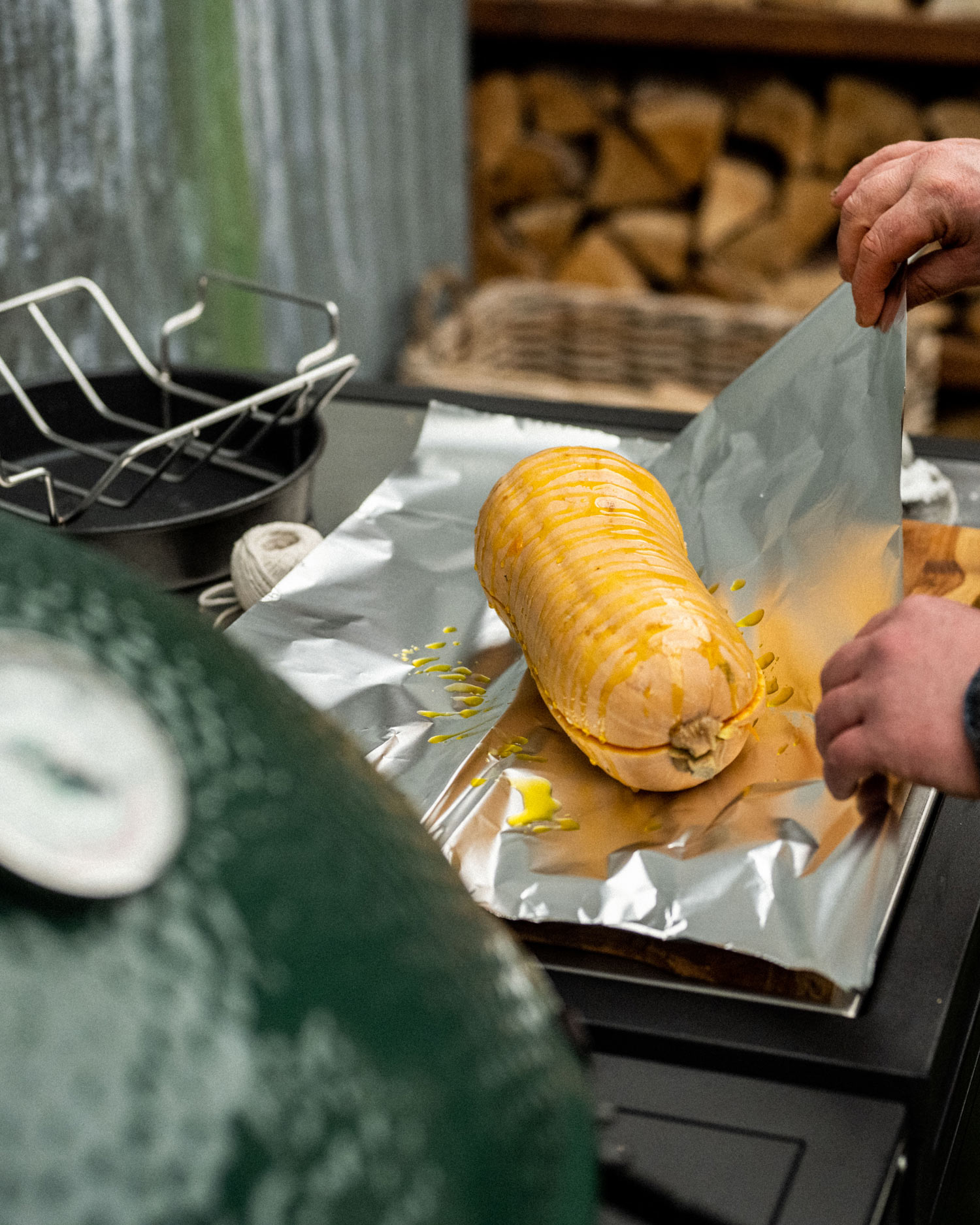 Wrap in tin foil and tie together to keep tight. Place on a Roasting Rack in a Drip Pan.
Pour the stock into the Drip Pan and place in the EGG to roast for about 1 – 1½ hours, until the squash softens.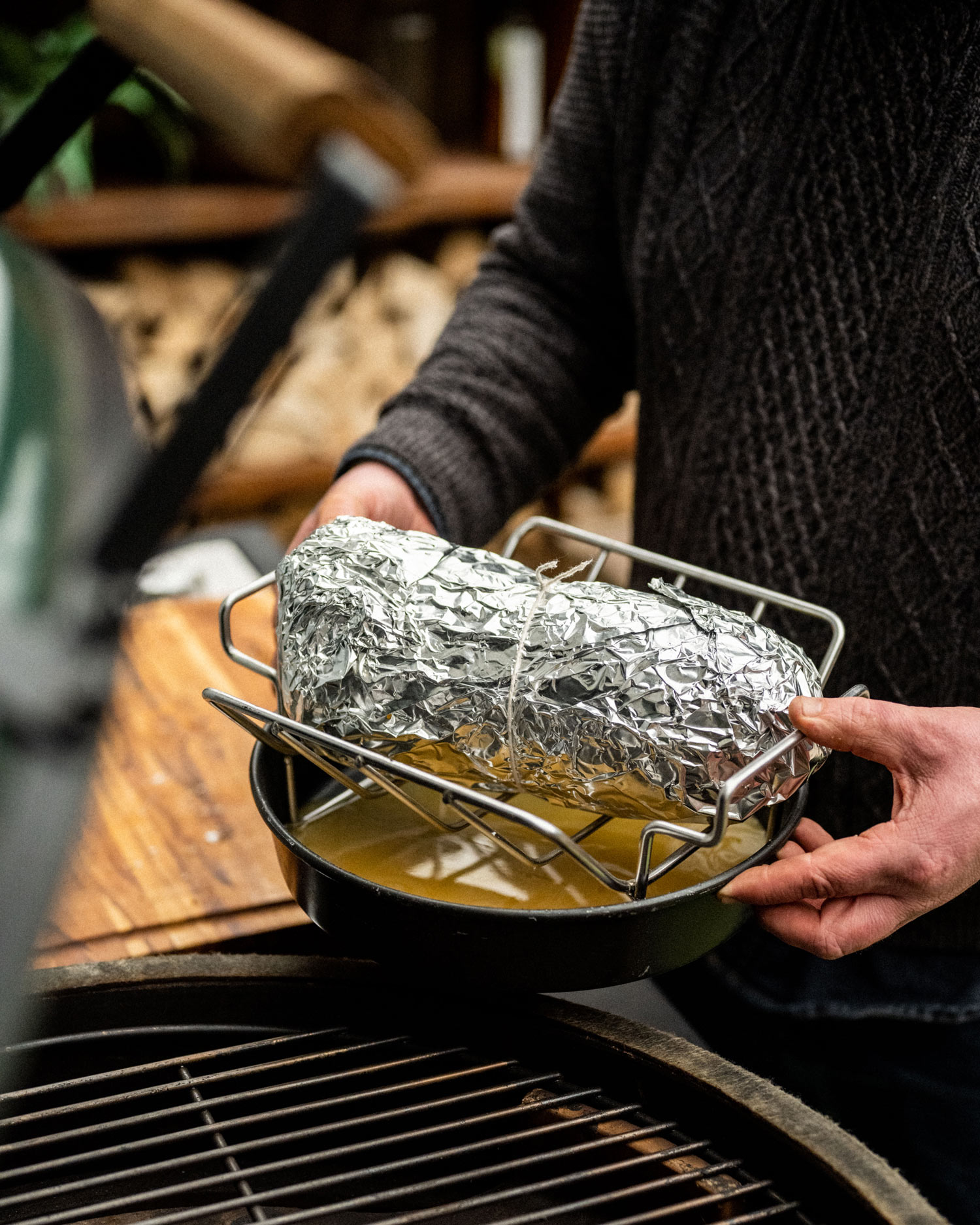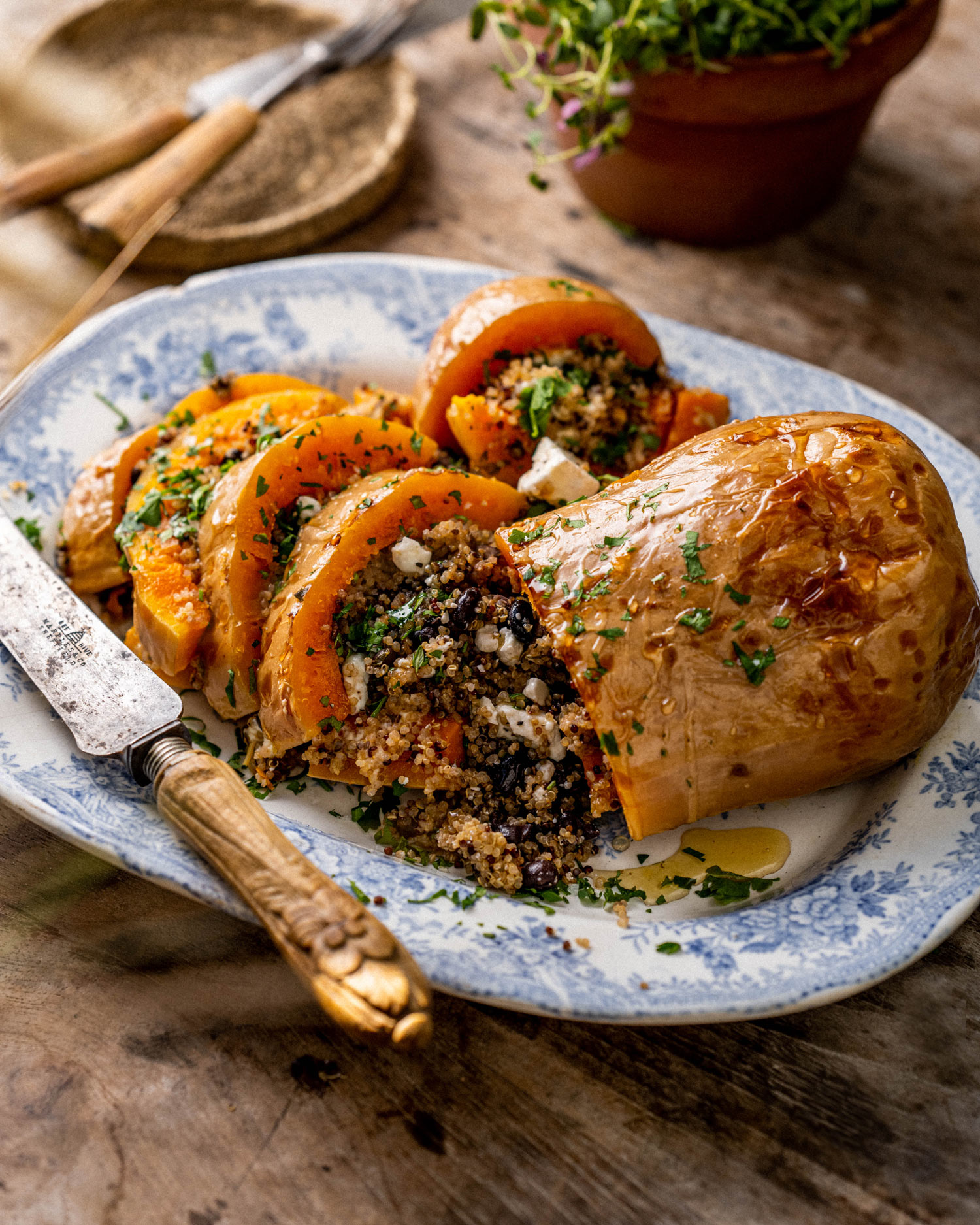 Remove the tin foil carefully, drizzle with honey, then return the squash to the EGG uncovered for 15 minutes.
Remove, carefully carve (you want it to hold together as much as possible) and serve.