OVERVIEW
While fish pies are ubiquitous, fish lasagnes are rarely seen. This is a shame as the combination of pasta, fish and bechamel sauce works really well. Here we've very much given the lasagne a British twist by incorporating horseradish into the bechamel and placing goat's cheese on top. Traditionalist may recoil in horror at the thought, but we think it's worth it.
If you want to cure and hot smoke some salmon yourself, you'll find a recipe here.
METHOD
Cook the leeks in a pan over a low heat in olive oil until soft. Add the spinach and parsley and stir until wilted. Set aside. Melt the butter in a pan over a medium heat and add the flour. Cook whilst stirring until it smells biscuity and then slowly add the milk, stirring continuously until you have a thick roux.
Add the nutmeg, horseradish and leeks.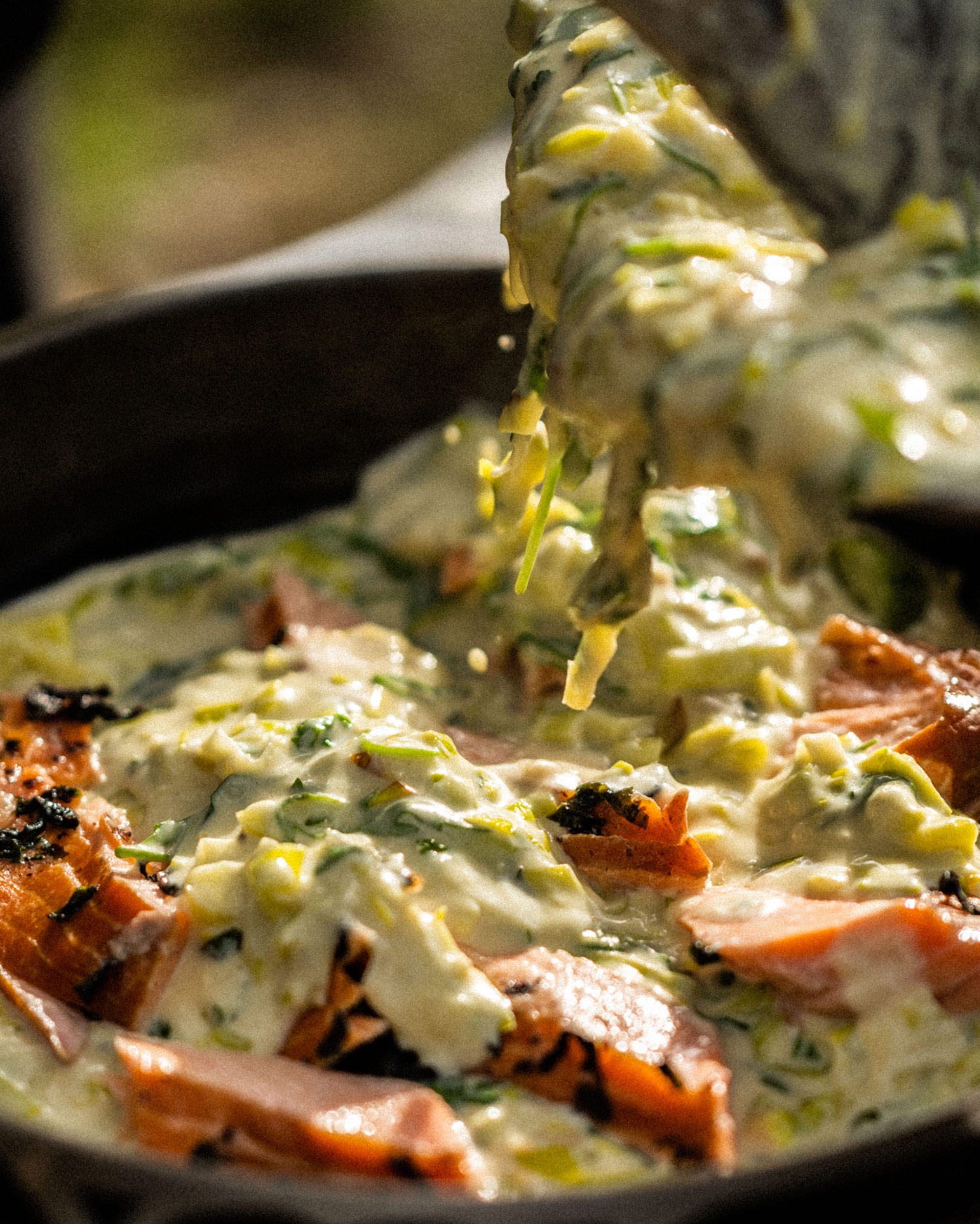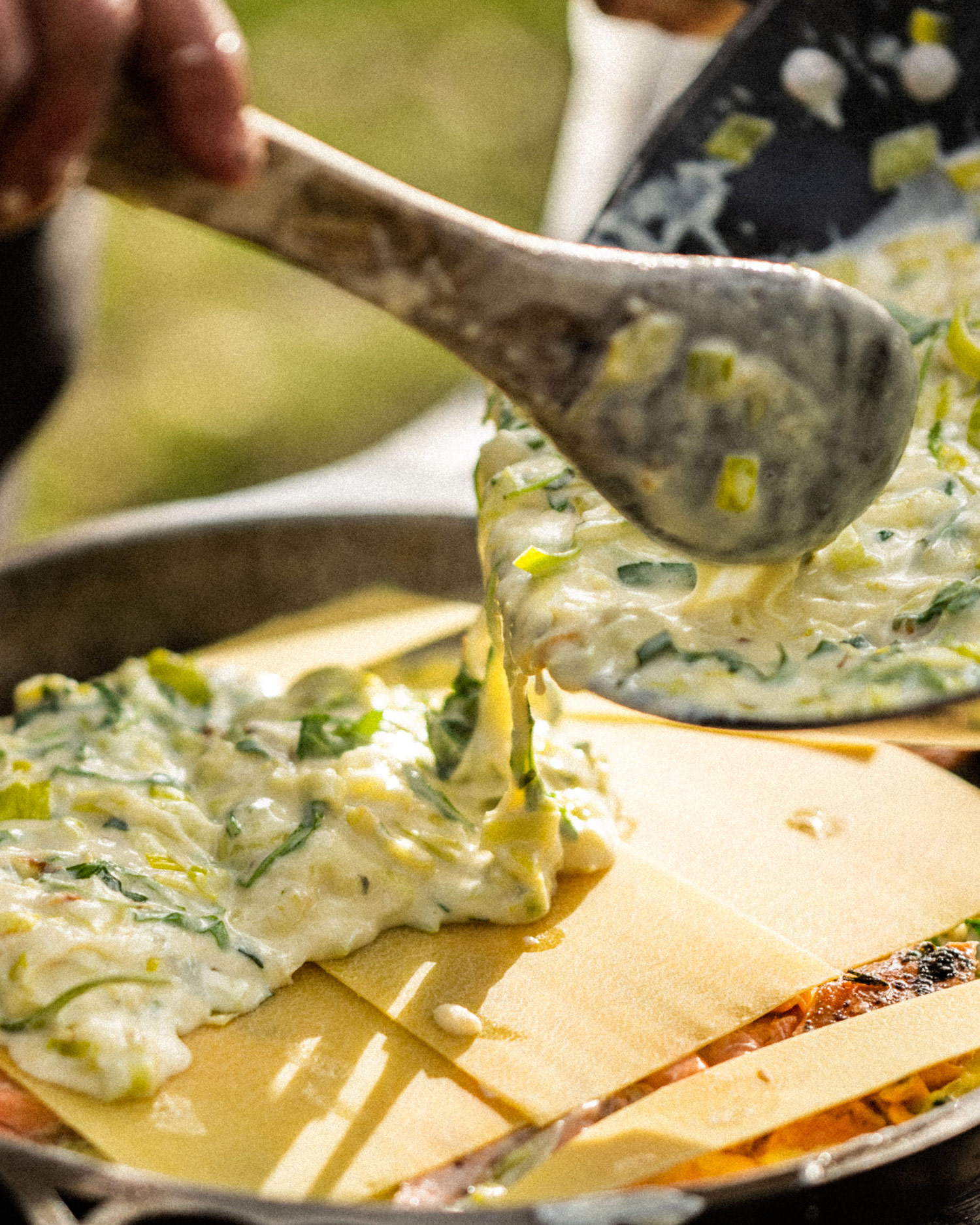 Now build your lasagne. Start with a layer of bechamel, scatter over half of the salmon then a layer of pasta sheets and repeat.
Slice the goat's cheese into rounds and top the lasagne with it. Bake for 50 minutes.