OVERVIEW
We suggest that this recipe serves six people, but take that recommendation with a pinch of salt. This squid is extremely moreish.
PREPARE THE SQUID
Separate the squid tentacles and cut the body into a mixture of rings and square portions. Lightly score the squares with a sharp knife. Marinade in the sesame oil and wine for an hour. Mix together all of the dry ingredients and toss the squid in the mixture.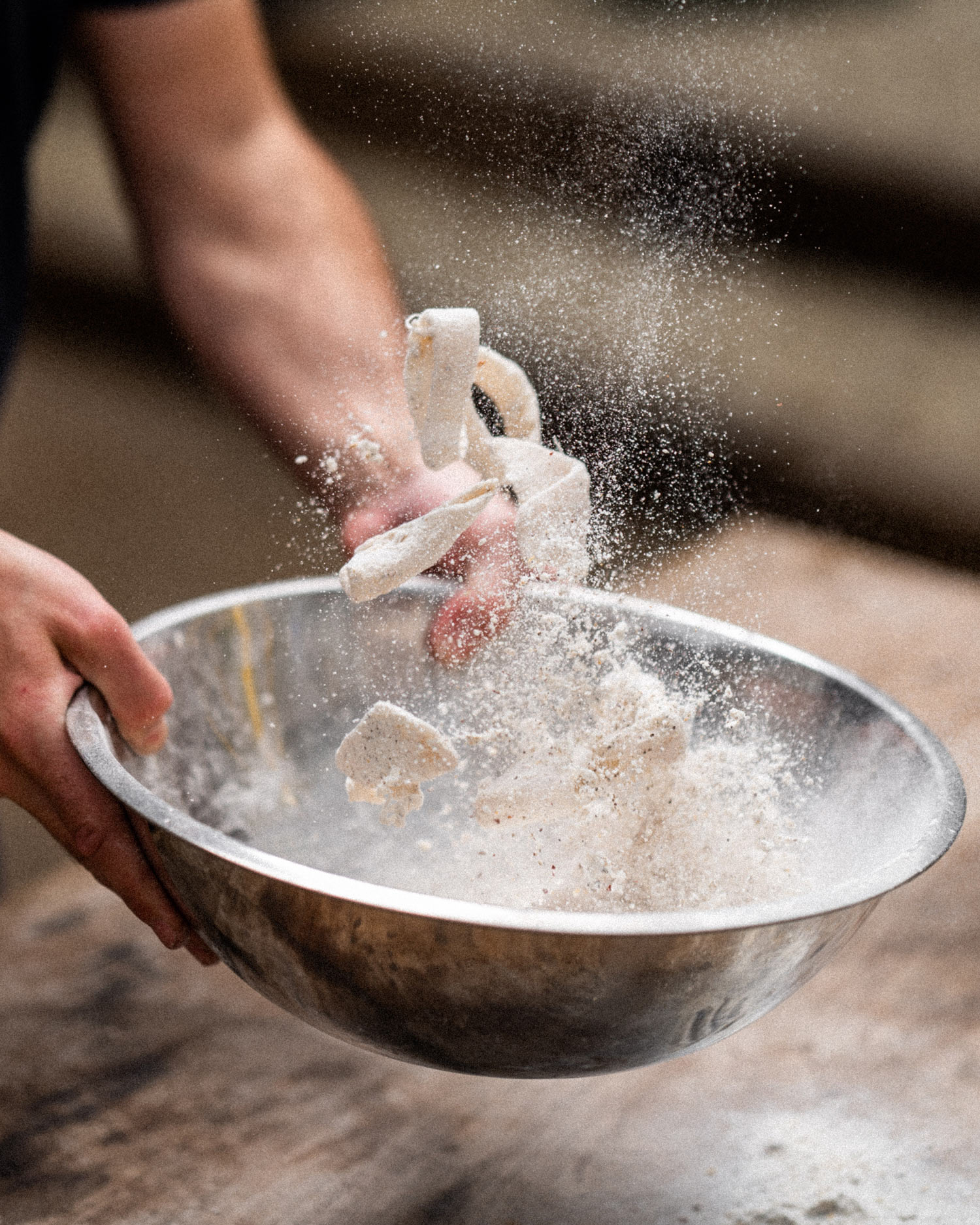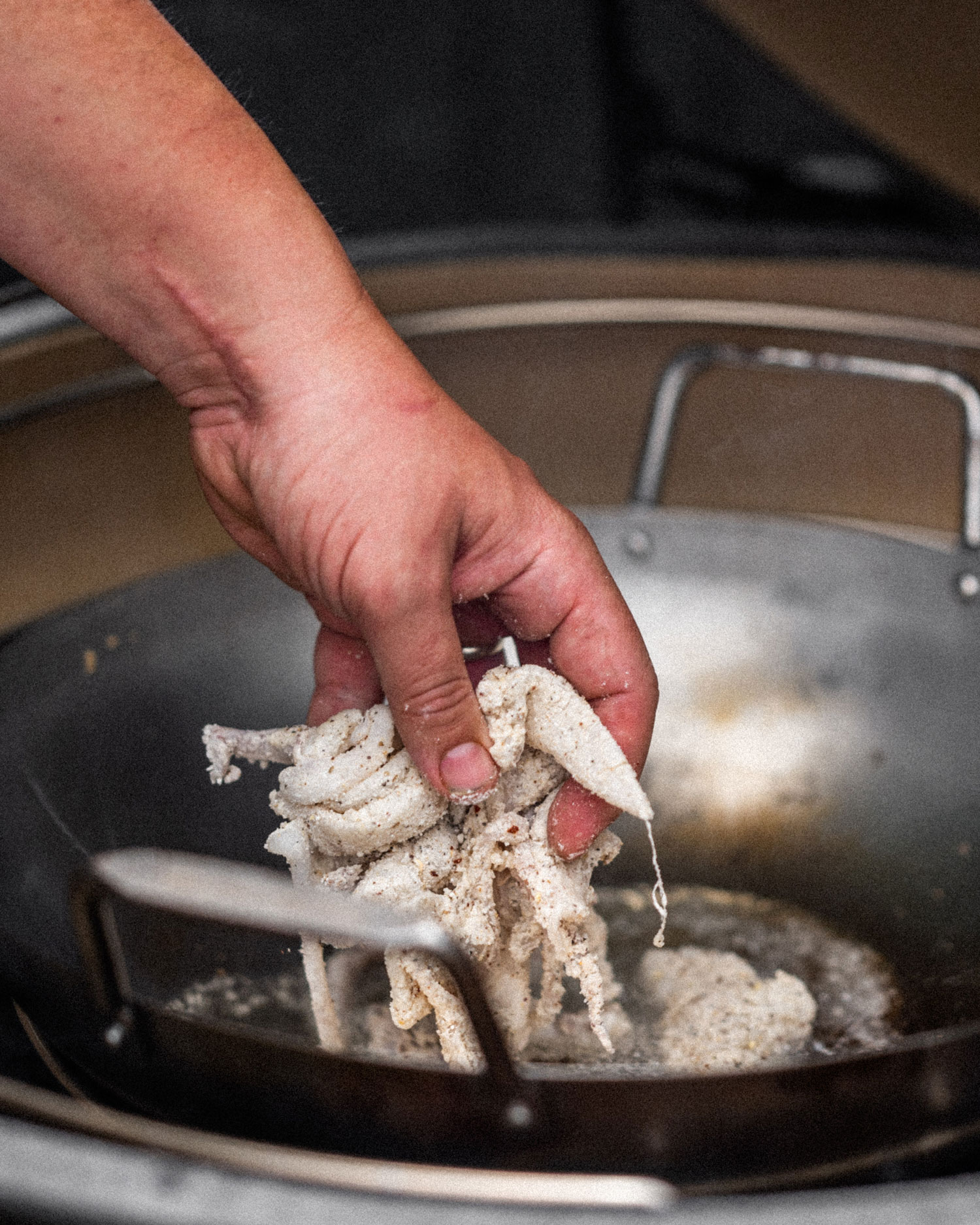 SET UP YOUR EGG
Set up your EGG for direct cooking, using the EGGspander Basket. You'll also need the Wok for the EGGspander System. Your target temperature is 280˚C.
TO FRY YOUR SQUID
Place your Wok in the EGGspander Basket and carefully add the vegetable oil. When it is smoking hot add the squid (do this is 2-3 batches), and cook for about 5 minutes until crisp. Remove and leave on some kitchen towel.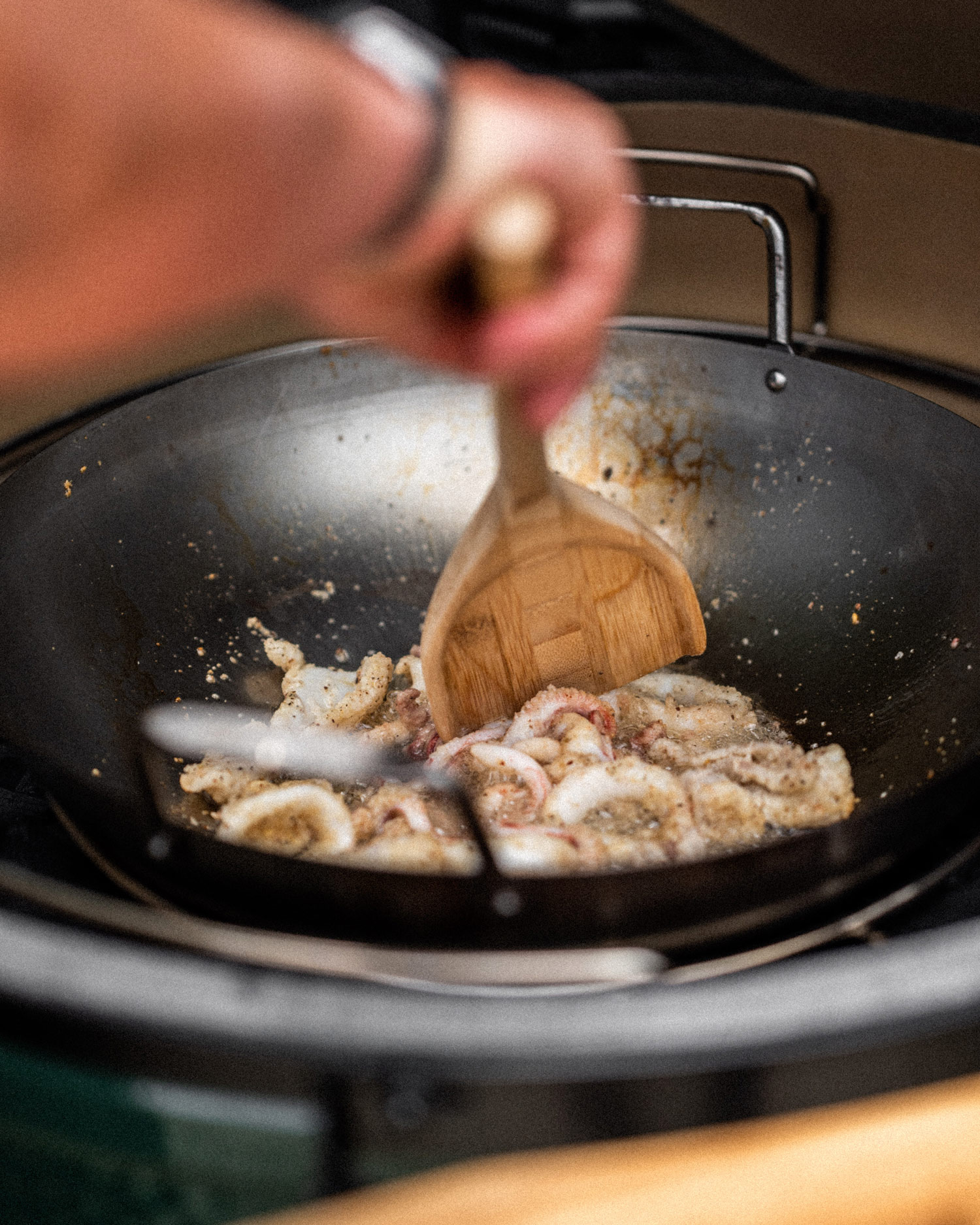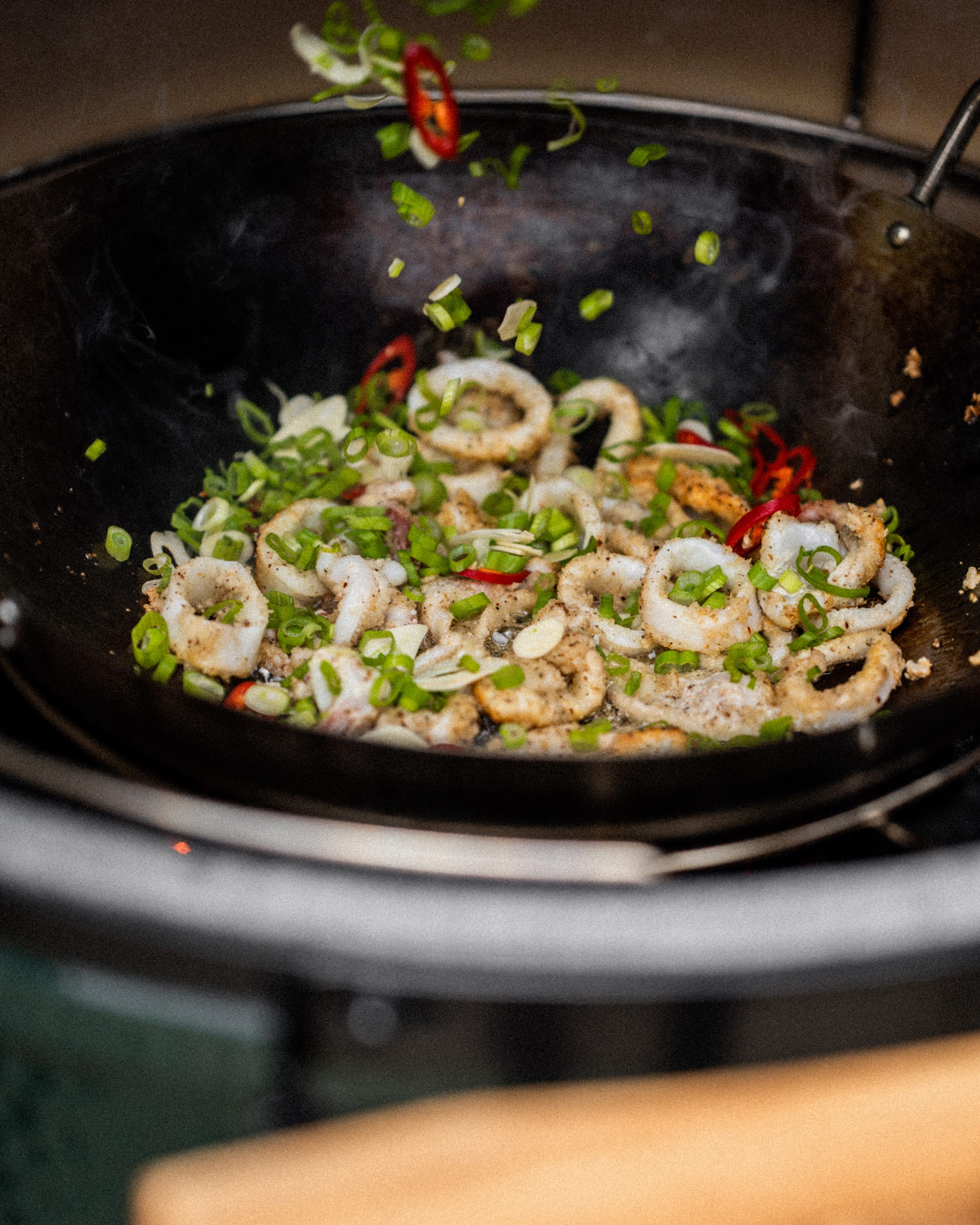 TO GARNISH
Once you have removed the last batch of squid, add the chillis, spring onion and garlic to the hot oil and fry for 30 seconds. Remove using a slotted spoon and sprinkle over the cooked squid. Eat immediately with sweet chilli or soy dipping sauce.