OVERVIEW
Three kinds of smoked and slow-cooked meat, along with the flavour-intensifying properties of coffee and chocolate, take this rich and satisfying chilli to a level that's miles beyond anything you'll have tasted before. Made better by the EGG, as always.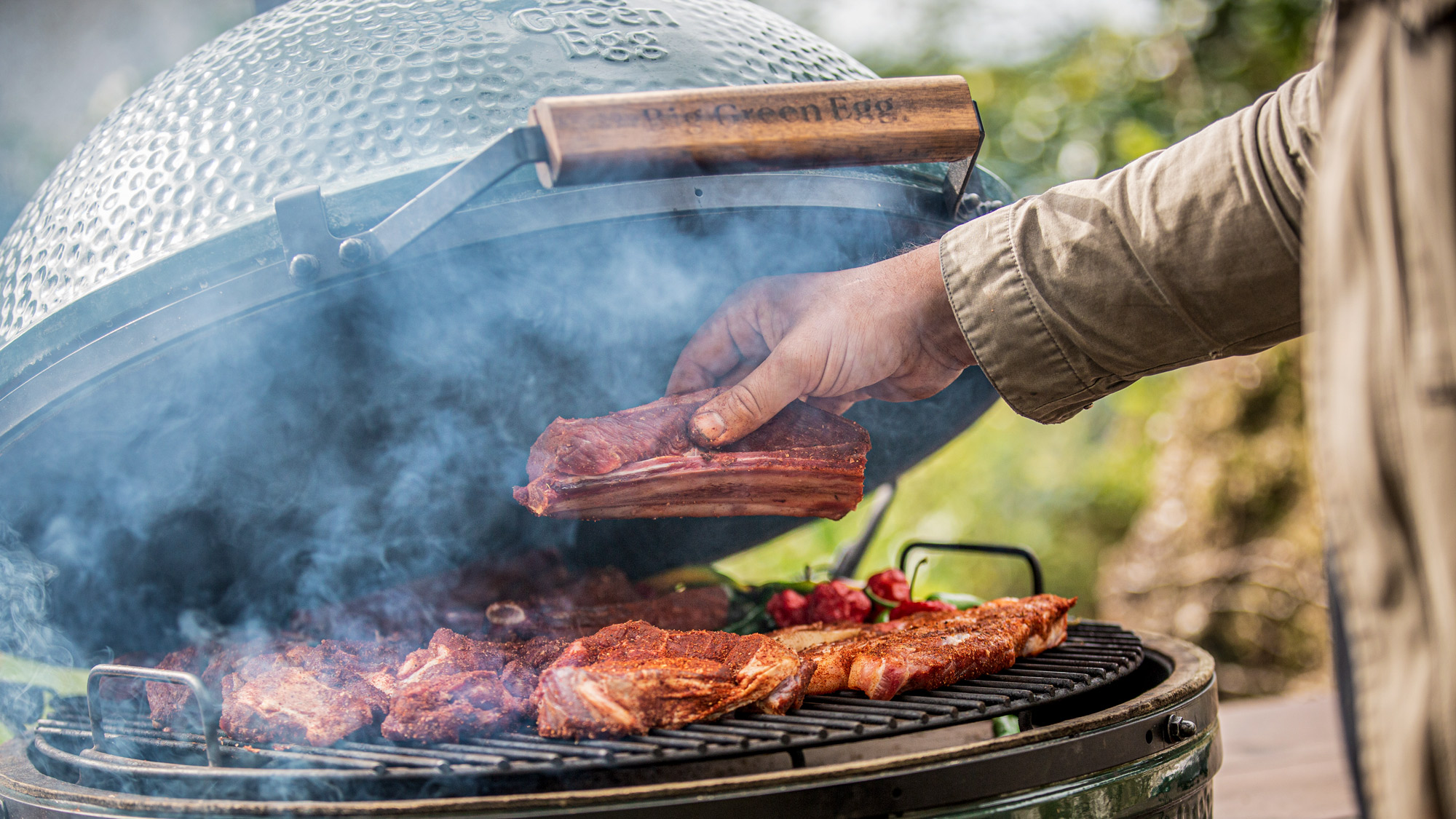 SMOKE THE MEAT
Mix together the dry spices, salt and sugar and rub into the meat.
Set EGG to 150˚C, indirect. Add a handful of Hickory Woodchips. Smoke all the meats and chillies for an hour, then cut the meat into chunks and finely chop the chillies.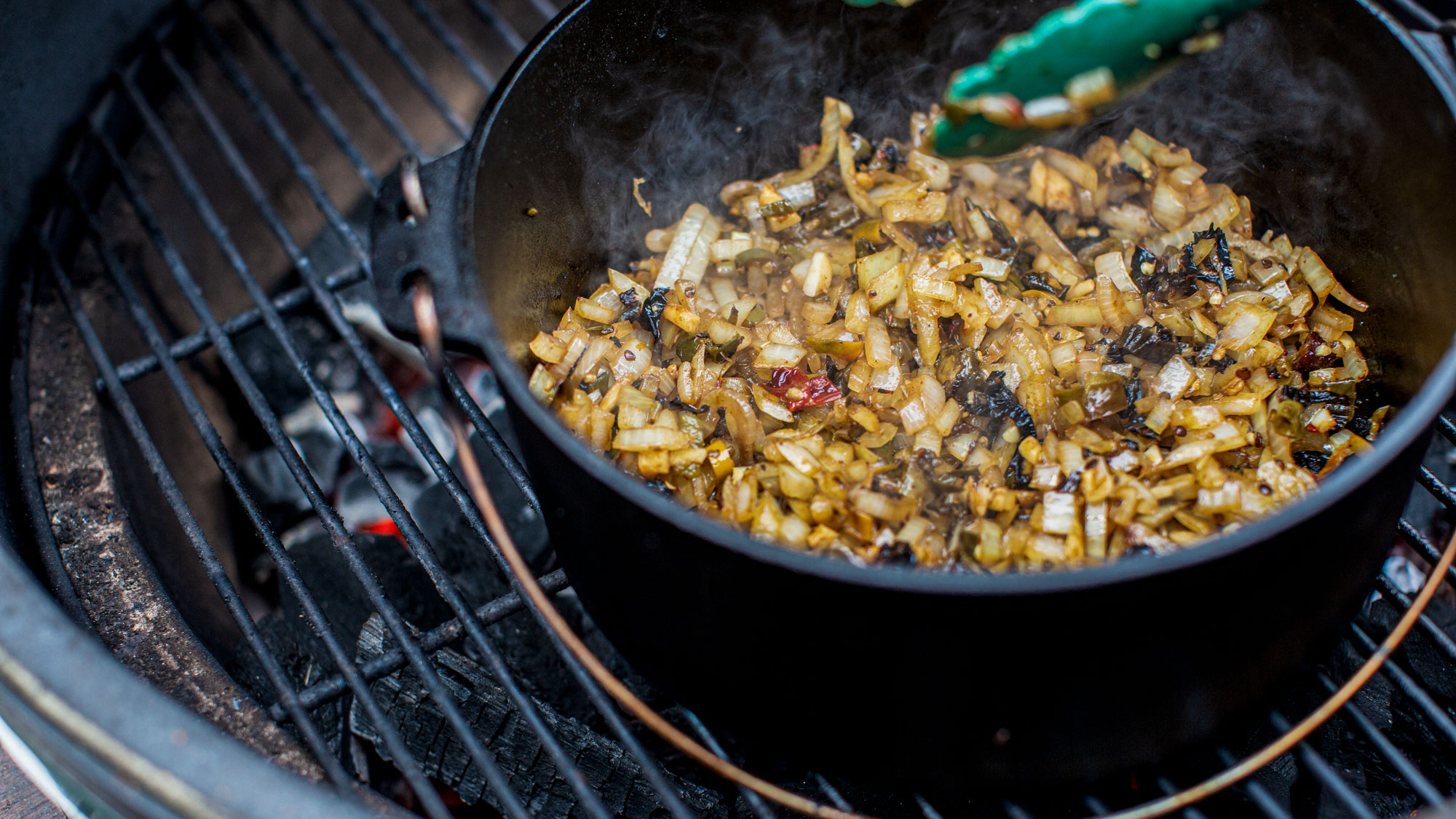 PREPARE THE BASE
Set your EGG to 200˚C, direct with Stainless Steel Grid. Fry the chillies, onions and garlic in a Cast Iron Dutch Oven. Add the meats, chocolate and coffee and cover everything with cold water.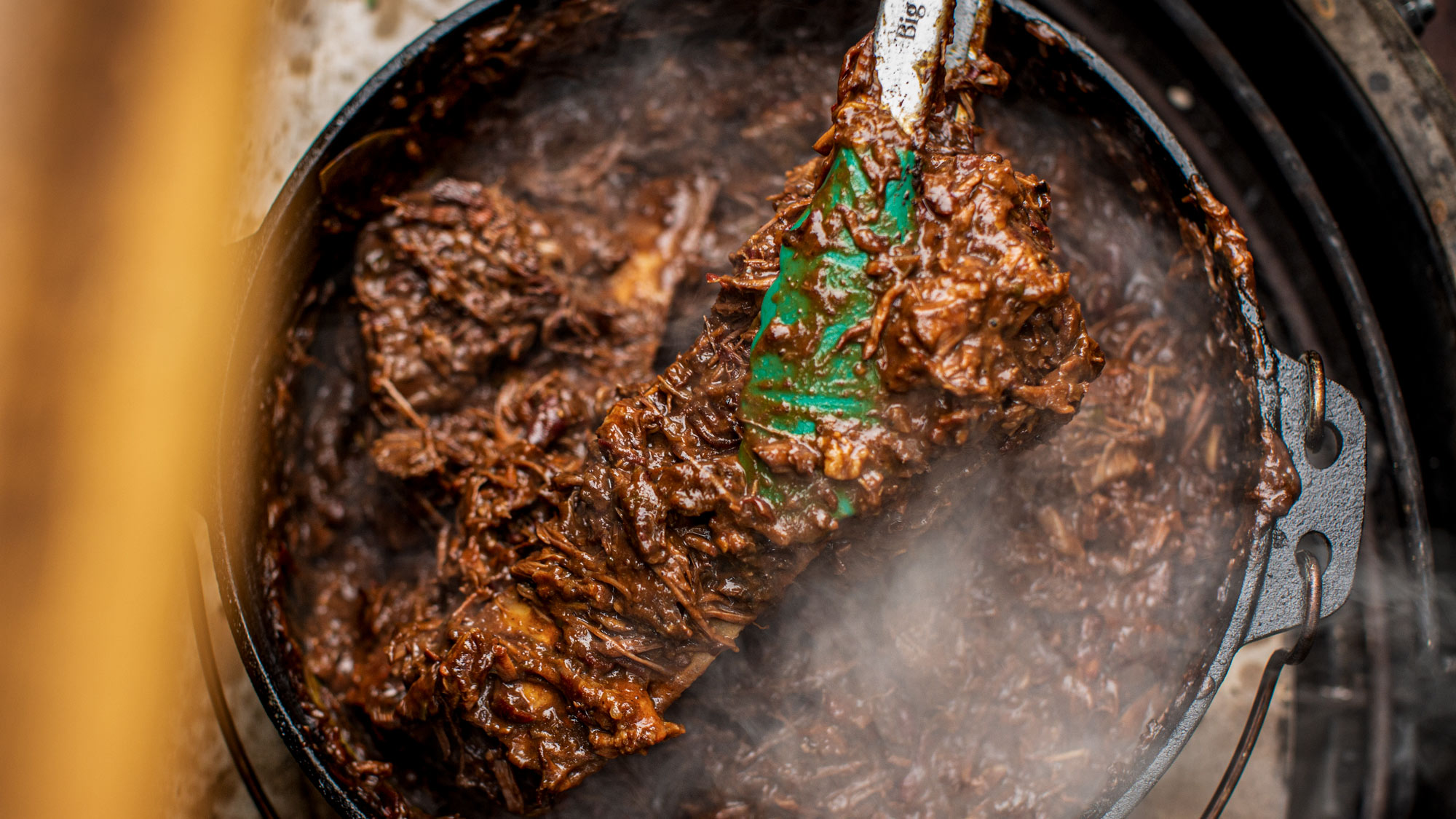 SLOW COOK
Set the EGG to 110˚C, indirect with ConvEGGtor and Stainless Steel Grid. Cook the chilli for 6 hours until the meat is falling apart. If it looks dry at any stage, add a splash more water. Add the beans 4 hours in.
Pull out the bones and serve with some rice or nachos, as well fresh coriander, pickled red onions and chillis scattered over the top.