OVERVIEW
While the term 'farl' can refer to any bread created by cutting a round into quarters, it is typically associated with soda bread.
We've turned to Northern Irish broadcaster, food writer and chef Paula McIntyre for her recipe. As Paula was awarded an MBE for services to the food, drink and hospitality sector in 2018, she was grossly overqualified for such a simple task! It is for that reason, no doubt, that she couldn't resist sharing a few variations below.
SET UP YOUR EGG
Load and light your EGG and set it to 180˚C with the ConvEGGtor in legs down position, a Stainless Steel Grid on top and a Baking Stone on top of that.
MAKE THE DOUGH
Mix the flour, salt and baking soda together. Create a well in the centre then mix in the buttermilk to form a dough.
Roll out to about a 2cm thick round disc.
Cut the disc into quarters and allow to rest for 10 minutes.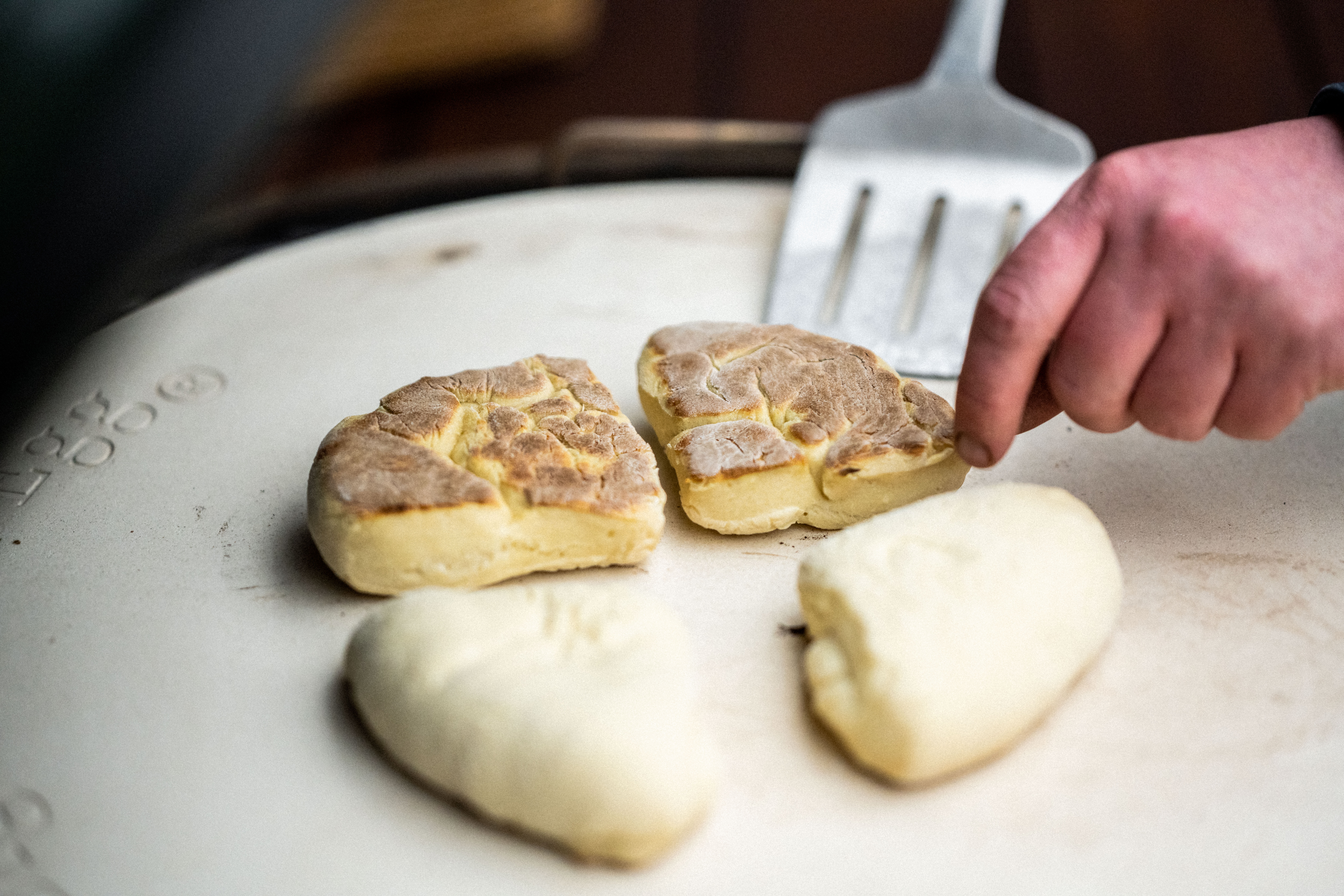 BAKE
Add each quarter to the Baking Stone and cook for 5 minutes each side or until hollow sounding when tapped.
Serve as a side to a savoury dish, or with any number or sweet or savoury toppings. Personally, we like them served warm, straight from the EGG, with lashings of salted butter.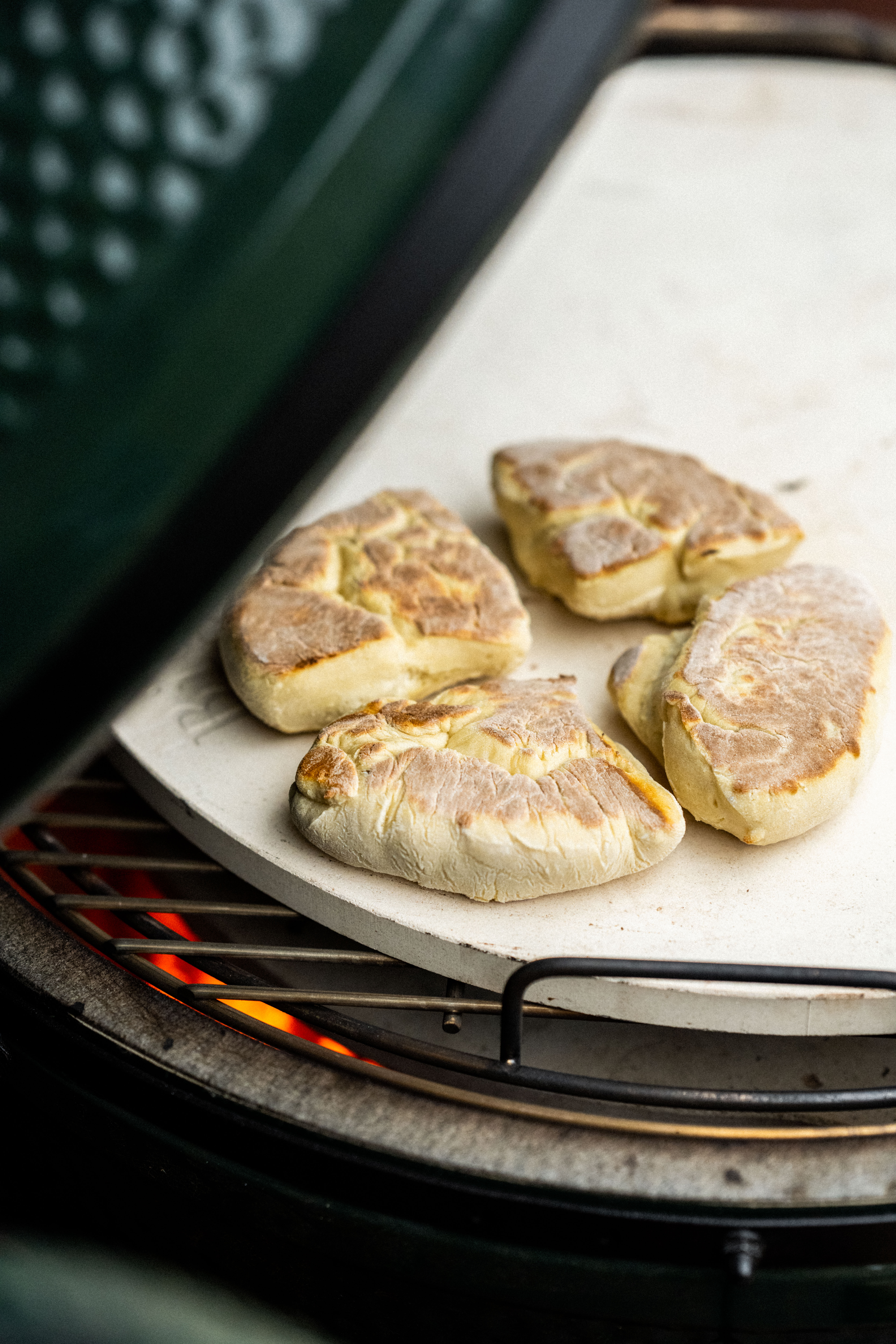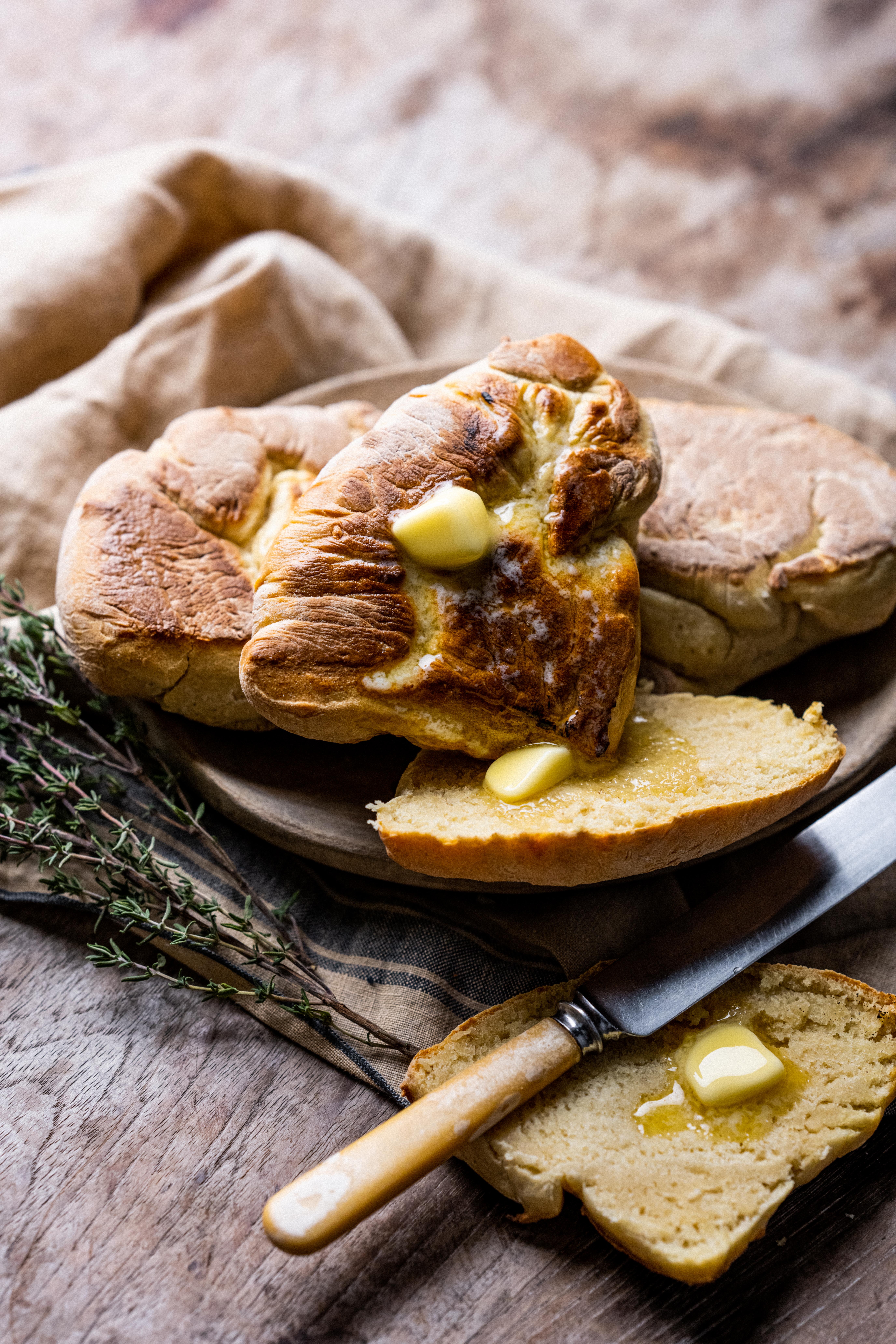 VARIATIONS
Add crispy bacon, spring onion and grated cheese to the dough for a savoury twist.

For a 'Wheaten Treacle Farl' mix 200g wholemeal flour with 100g plain flour, ½ teaspoon salt and a heaped teaspoon of baking soda. Make a well in the centre. Whisk 1 tablespoon treacle with 250ml buttermilk and combine with the dry ingredients to form a dough. Prepare and cook as you would the plain farls.

The word 'farl' is also commonly used to refer to potato cakes so if you fancy forgoing the baking soda element altogether, mix 500g mashed potato with 200g plain flour, 1 teaspoon of salt and 10g melted butter. Bring together to form a dough. Divide the dough in half and roll each ball into 1/2cm thick round discs, on a floured surface. Meanwhile, in another bowl, mix 150g of Kilmora (or other Irish cheese), diced, with 4 chopped spring onions and 1 tablespoon of double cream. Divide the filling onto the two discs, leaving a rim around the outside. Fold each disc in half and crimp the edges. Cook on a Plancha or Baking Stone for 3 minutes on each side.