OVERVIEW
A good BBQ sauce and rub are essential for this recipe, to bring out those classic American flavours. You'll find our recipes for those here.
PREPARE THE RIBS
Remove the membrane from the underside of the ribs - the best way to do this is to knick the edge of the membrane away from the first bone with a knife and then, using a tea towel or kitchen roll, pull it back (like skinning an eel if you've ever done such a thing!) It's incredibly satisfying. There's no need to trim your ribs as competitive barbecuers do. The gnarly charred bits are particularly tasty.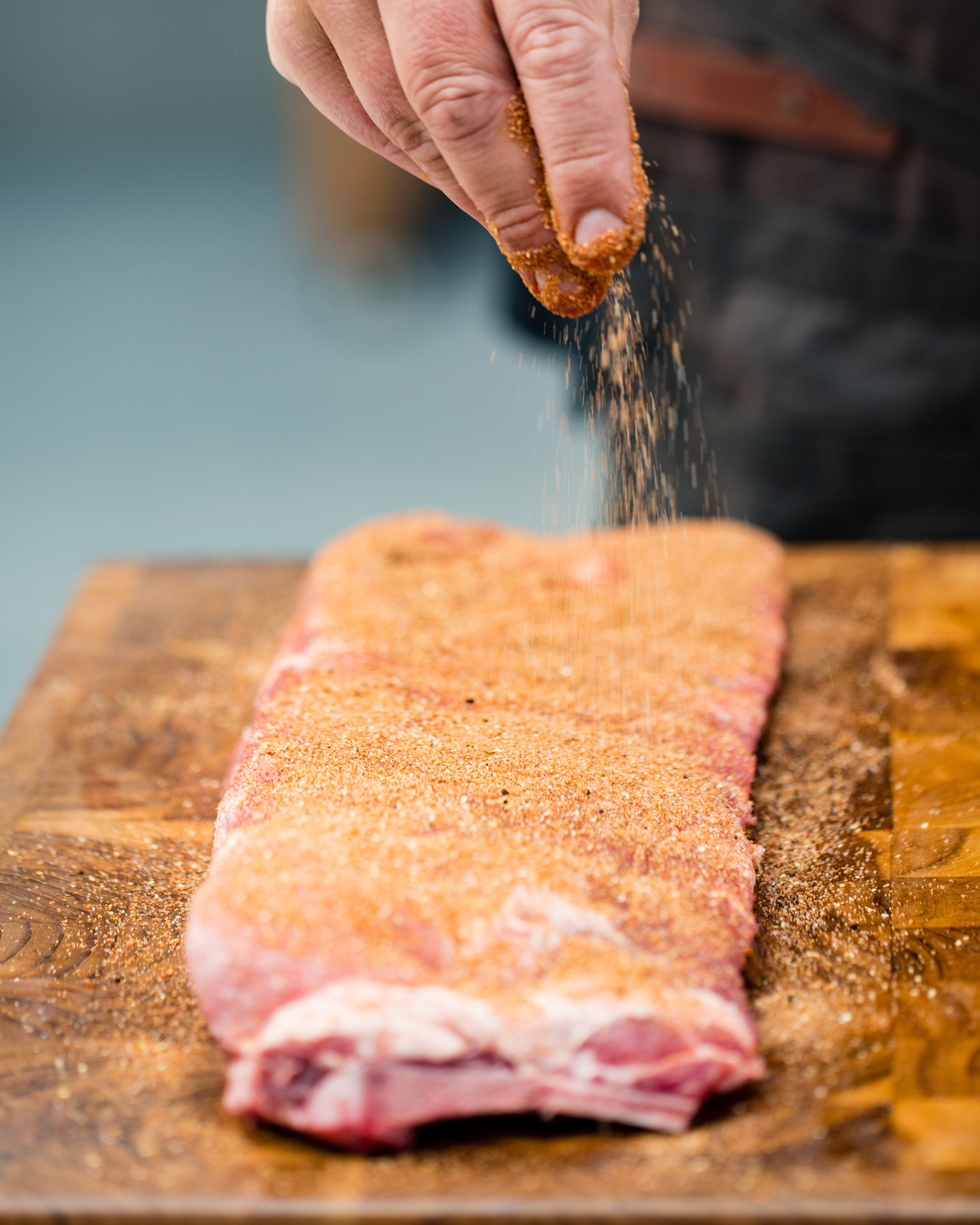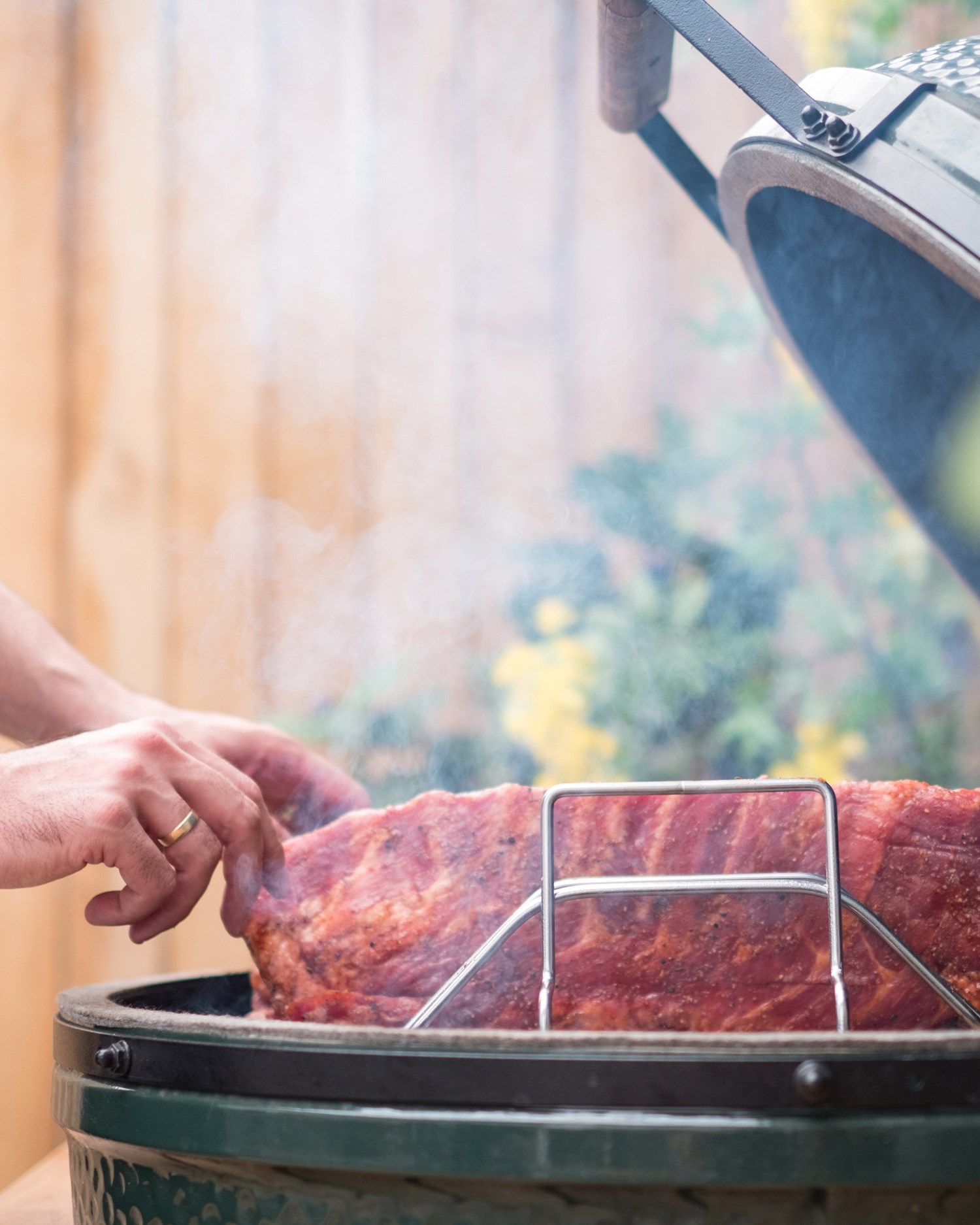 ADD THE RUB AND SMOKE
An hour before cooking season the ribs on both sides with an even coating of dry rub. Leave at room temperature. Add the Wood Chips and place the ribs in a rib rack if you have one or directly on your grill, bone side down. Smoke for for up to 6 hours. You are looking for an internal temperature of about 86˚C.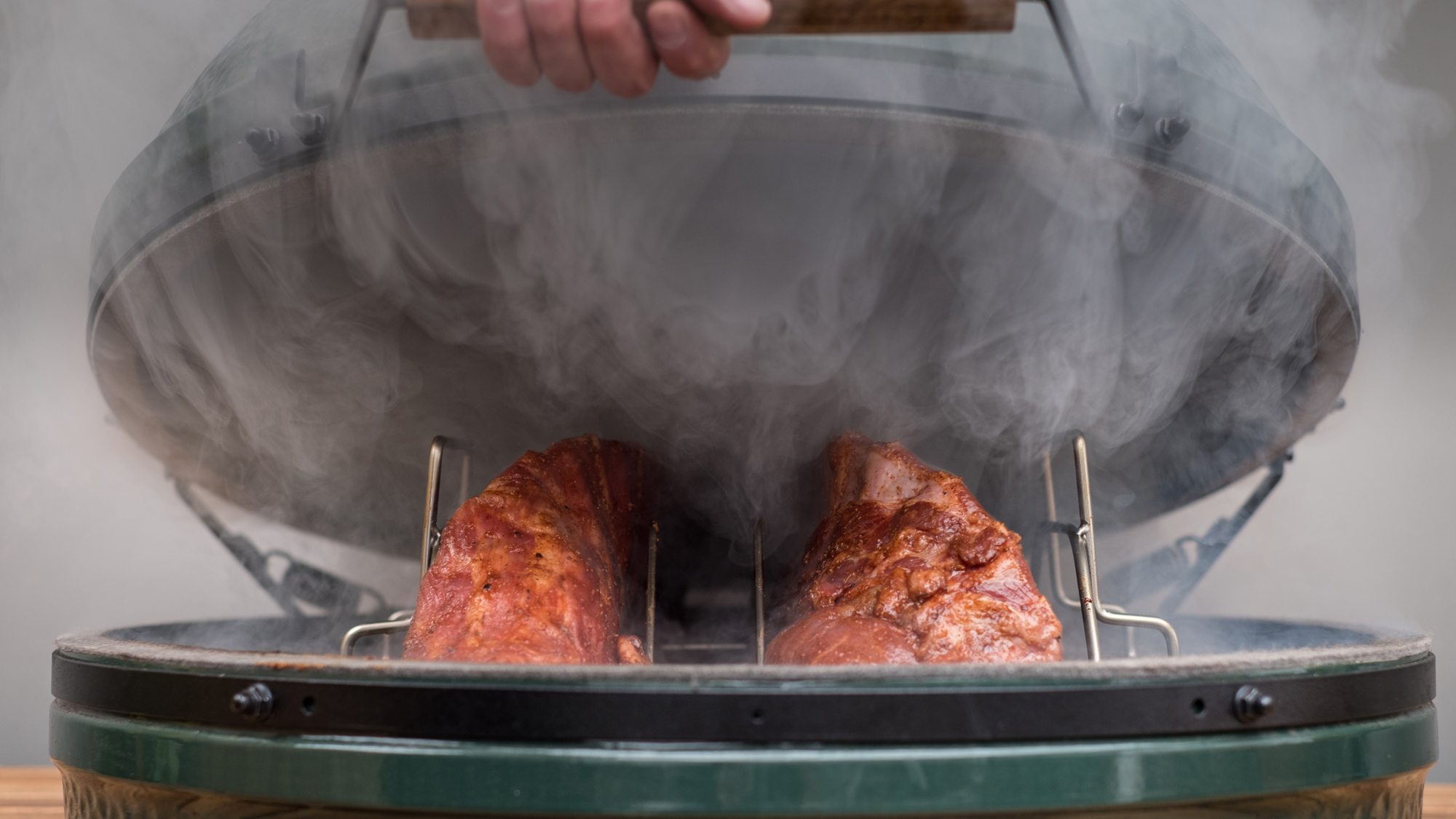 COAT WITH BBQ SAUCE
Remove the ribs and brush with a coating of BBQ sauce and wrap in Butcher's Paper. Remove the ConvEGGtor and get temperature to 225˚C.
Just before serving your ribs, grill for a couple of minutes so the sauce caramelises but make sure it doesn't burn.