METHOD
Using sharp scissors, cut the prawns from the tail to the base of the head. Mix together the yoghurt, garlic, lemon and garam masala. Marinate the prawns in the yoghurt mix for at least an hour or overnight.
Setup the EGG for direct cooking with a Cast Iron Searing Grid in place. Your target temperature is 180°C.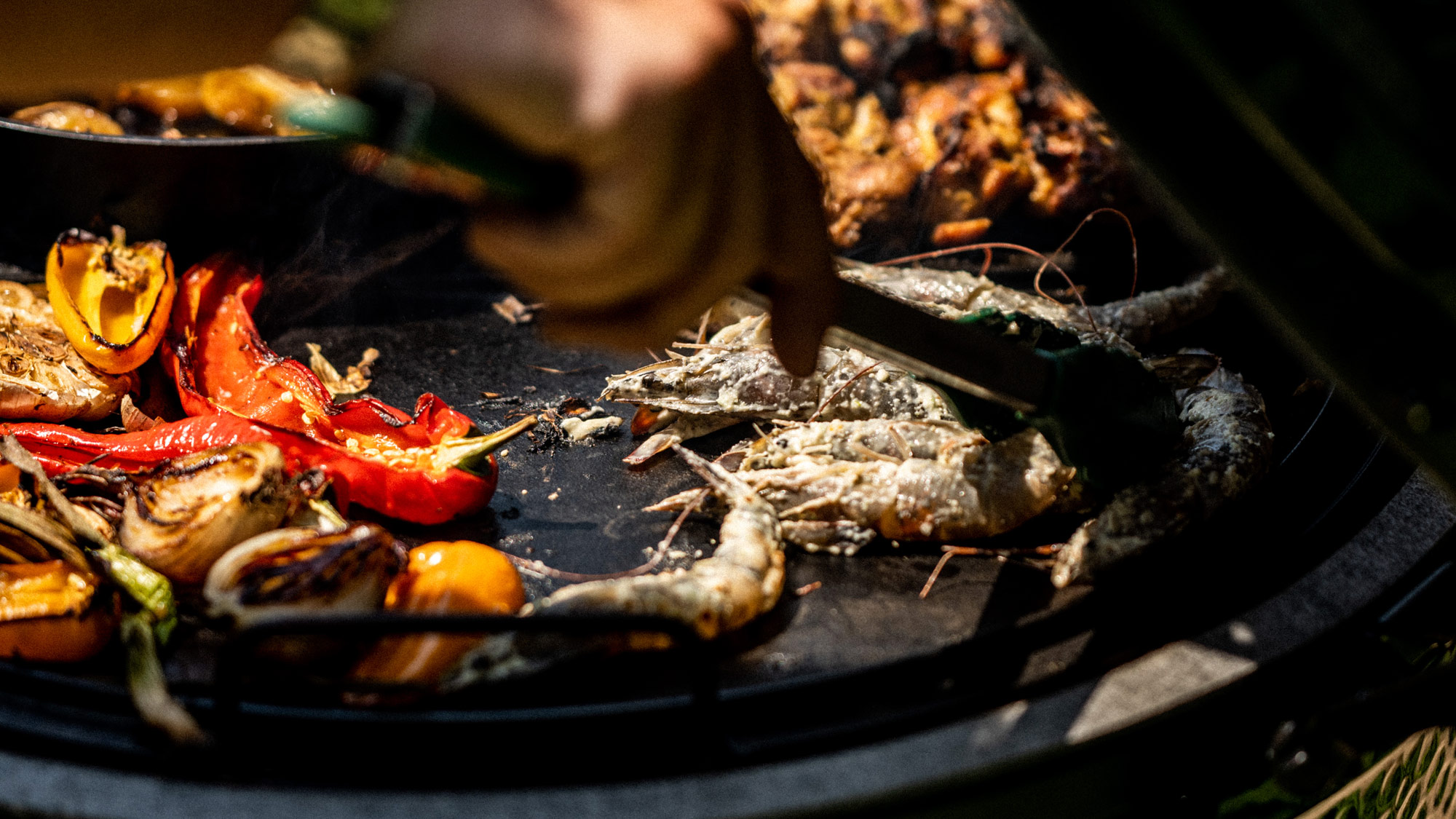 Add the onion, spring onion, chilli and peppers to the hot Half Moon Plancha along with the cooking oil.
Cook for 10 minutes, turning regularly. Add the cumin and paprika and cook for a further 5 minutes.
Add the prawns and cook for a final 5 minutes, turning them over half way through.