Overview
This family favourite is a great example of how the EGG breathes magic into even the humblest meals. A simple chicken with salt and rapeseed oil may not sound like much, but with a whisper of charcoal and an all-over crisp skin thanks to our Vertical Roaster, it becomes something truly memorable. That's why this is the ultimate roast chicken — it's not just delicious, but 100% foolproof.
The Set Up
Set up your EGG for indirect cooking with the ConvEGGtor in the legs up position. We also use a Stainless Steel Vertical Chicken Roaster, but a Stainless Steel Grid will do the job just fine.
Make sure the giblets are removed, pat the skin dry and then coat in rapeseed oil. Season liberally with flakey sea salt.
You can add a prepared herb mix straight on to the skin or if you're feeling adventurous, make your own herby butter and stuff it under the skin. Thyme, rosemary, garlic and parsley are always winners.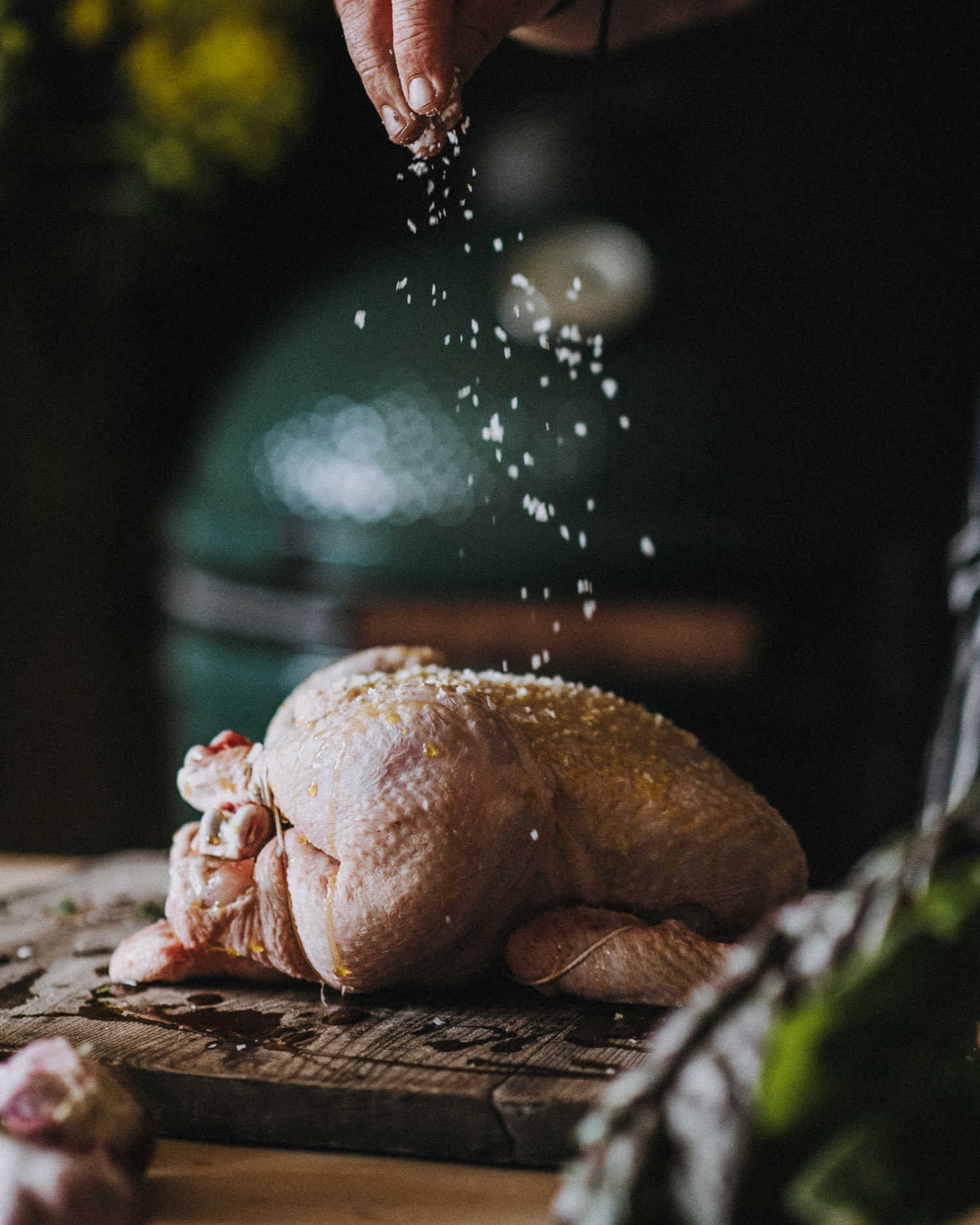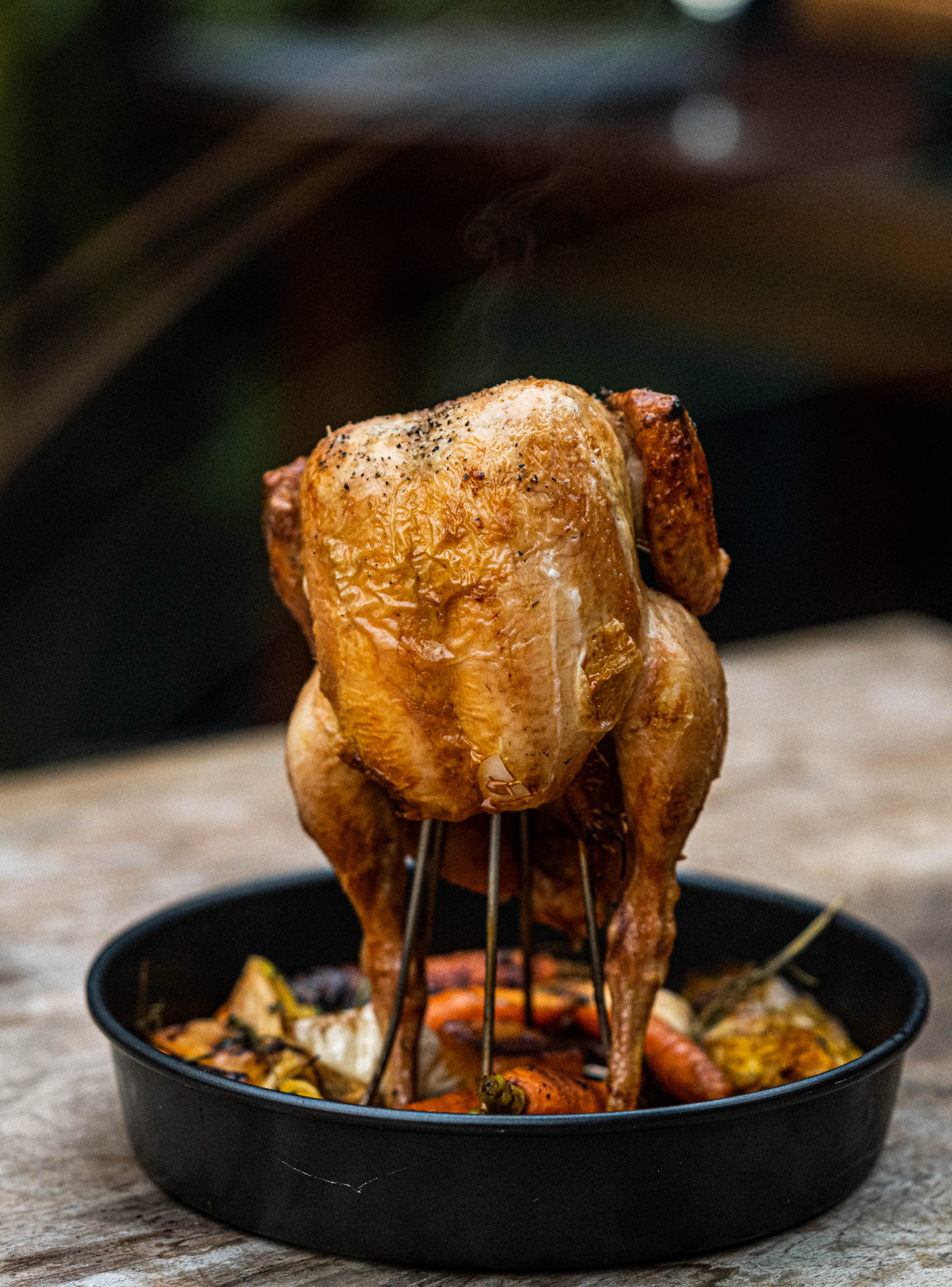 Getting started
Place the seasoned chicken on to the Vertical Chicken Roaster, then place this into your Drip Pan to catch all the juices. The EGG should already be set up for indirect cooking, with ConvEGGtor and either a stainless steel vertical chicken roaster, or a stainless steel grid.
The target temperature of the EGG is 180˚C.
Place your chicken in the Drip Pan onto the ConvEGGtor surface and shut the lid. If you're using the Stainless Steel Grid, place it there instead. For an average sized chicken, cook time is about an hour. You are looking for an internal temperature of 72°C.
Season your new potatoes with sea salt and oil, then place around the pan under the chicken to catch the juices.
During the cook
Whilst the chicken and potatoes are cooking, slice your vegetables and season well. With 15 minutes to go, tuck and arrange the vegetables in and around the potatoes.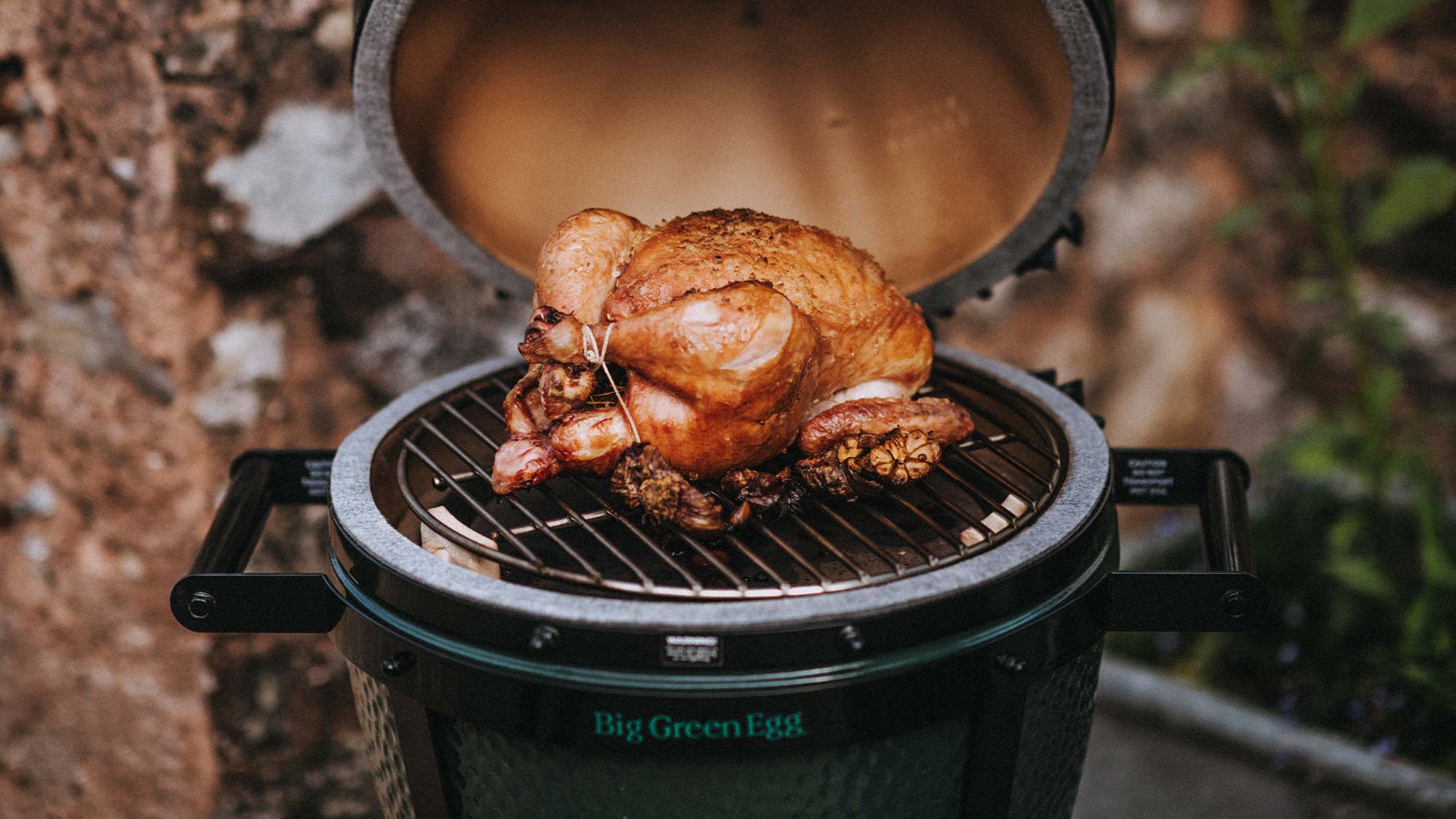 Finishing touches
Remove the chicken from the EGG, cover and rest for 10 minutes. Carve and wonder at the crispy skin and amazing juiciness!