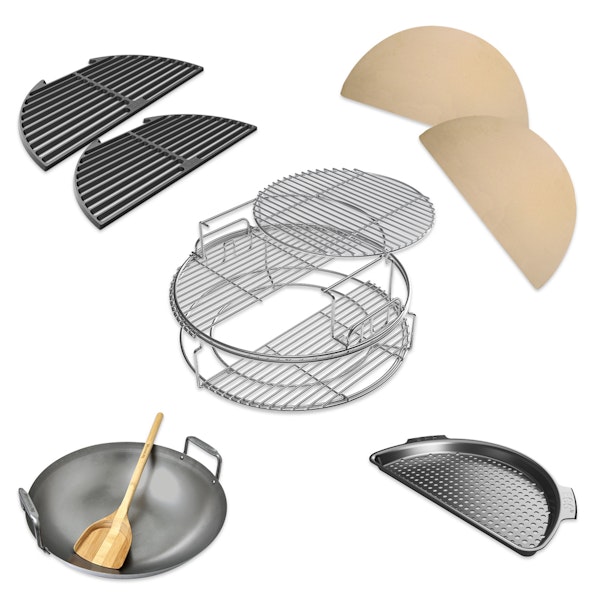 Ultimate EGGspander Kit
In this 11-piece collection — yes, you heard us — you'll find everything you could ever need to create versatile, multi-cooking-mode dishes on your Big Green Egg. We're talking ceramic baking stones, cast-iron searing grids, the EGGspander System itself, plus the dedicated EGGspander Wok that sits in the basket, and the Perforated Grid to keep your veggies from falling onto the coals.
Code: ACL-UEK
Bake beautifully
Crisp, flaky pastry. Thin, authentic pizza crusts. If you're looking to bake to perfection, you need the perfect baking stone. Et voila.
Restaurant-grade cast iron
Our Cast Iron Searing Grids hold heat to a restaurant standard, ensuring you get only the deepest charmarks and richest flavours from steaks, vegetables and fish.
Fiercely hot for superb stir fries
This wok benefits from direct contact between heat source and cooking surface — for amazing heat distribution from the get-go. The wok helps with this even more with sloped sides to keep your food where the heat is.
In the box
1 x 5 Piece EGGspander Kit
2 x Half Moon Ceramic Baking Stone
2 x Cast Iron Half Searing Grid
1 x EGGspander Wok
1 x Perforated Half Moon Grid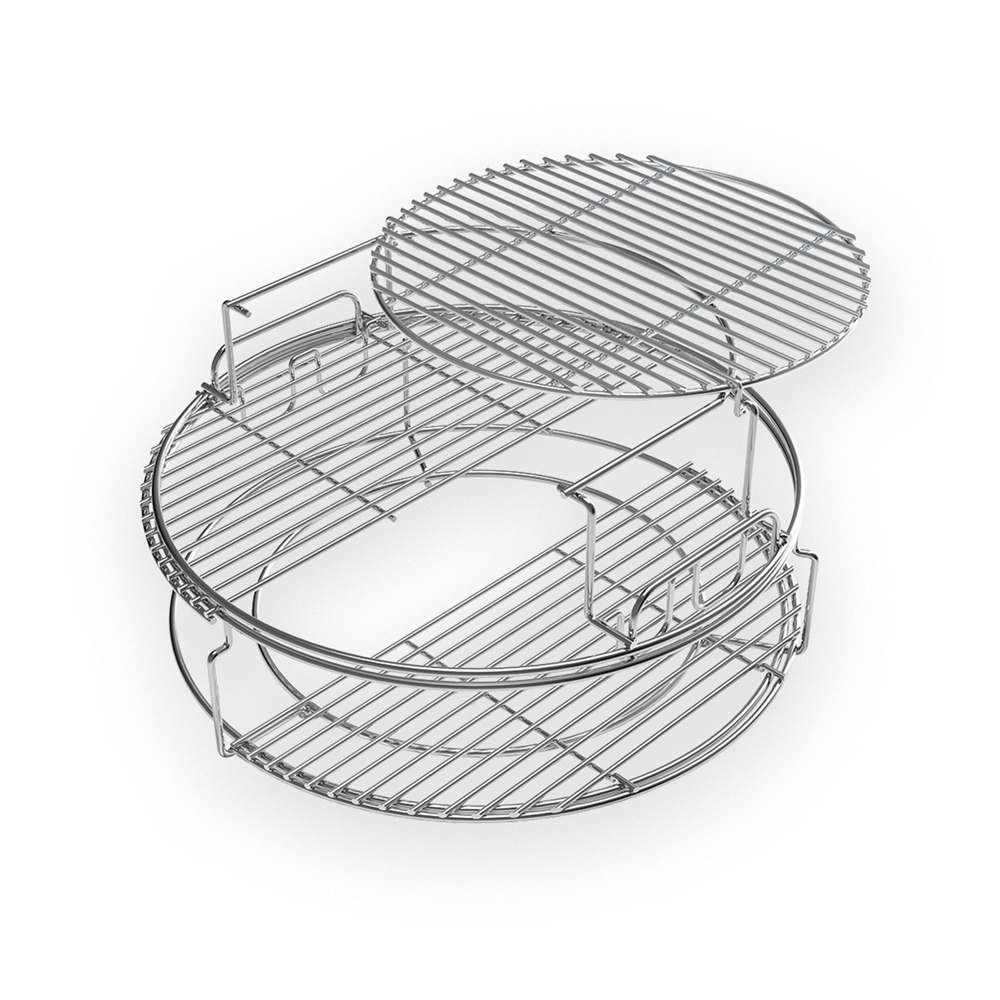 5-piece EGGspander Kit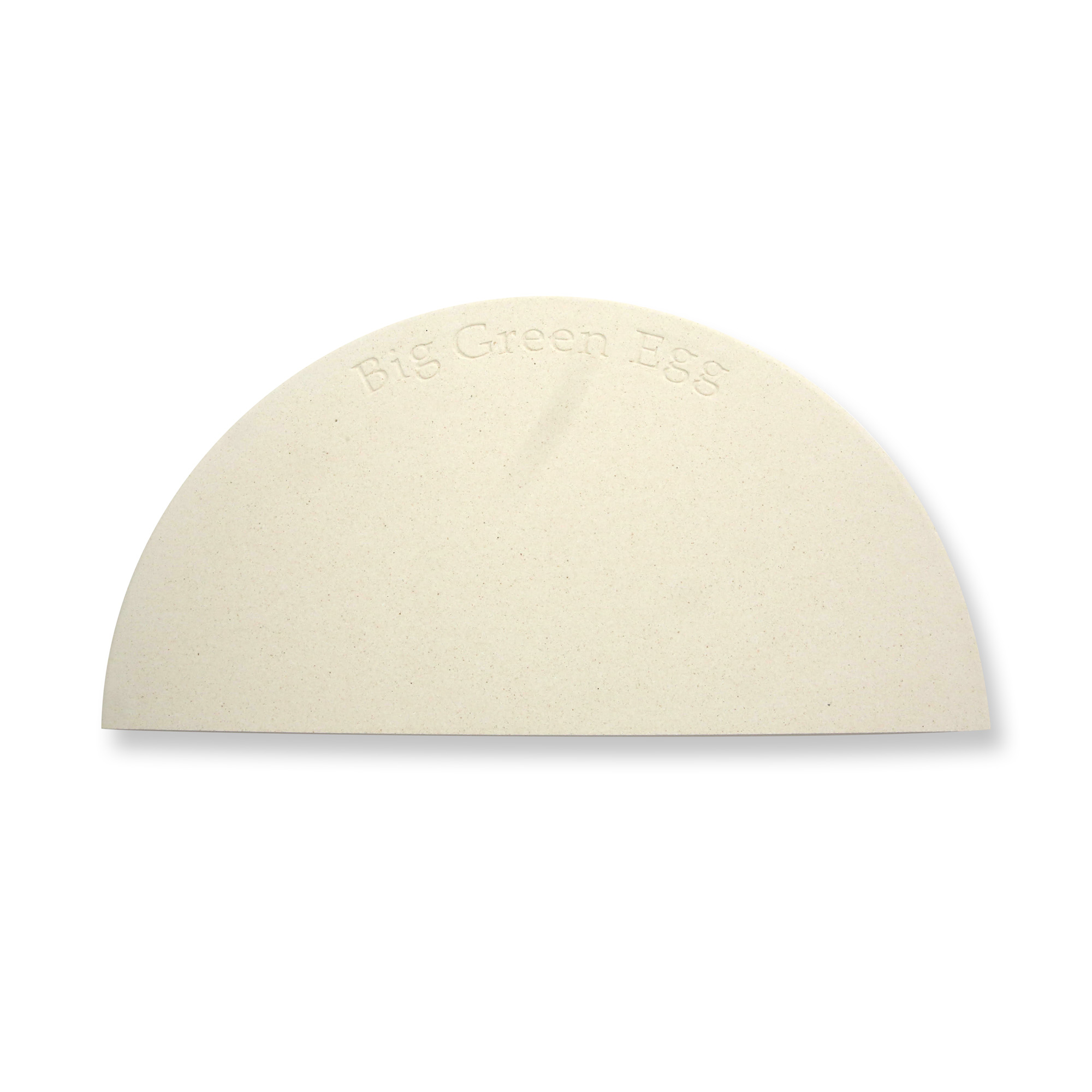 Half-Moon Ceramic Baking Stone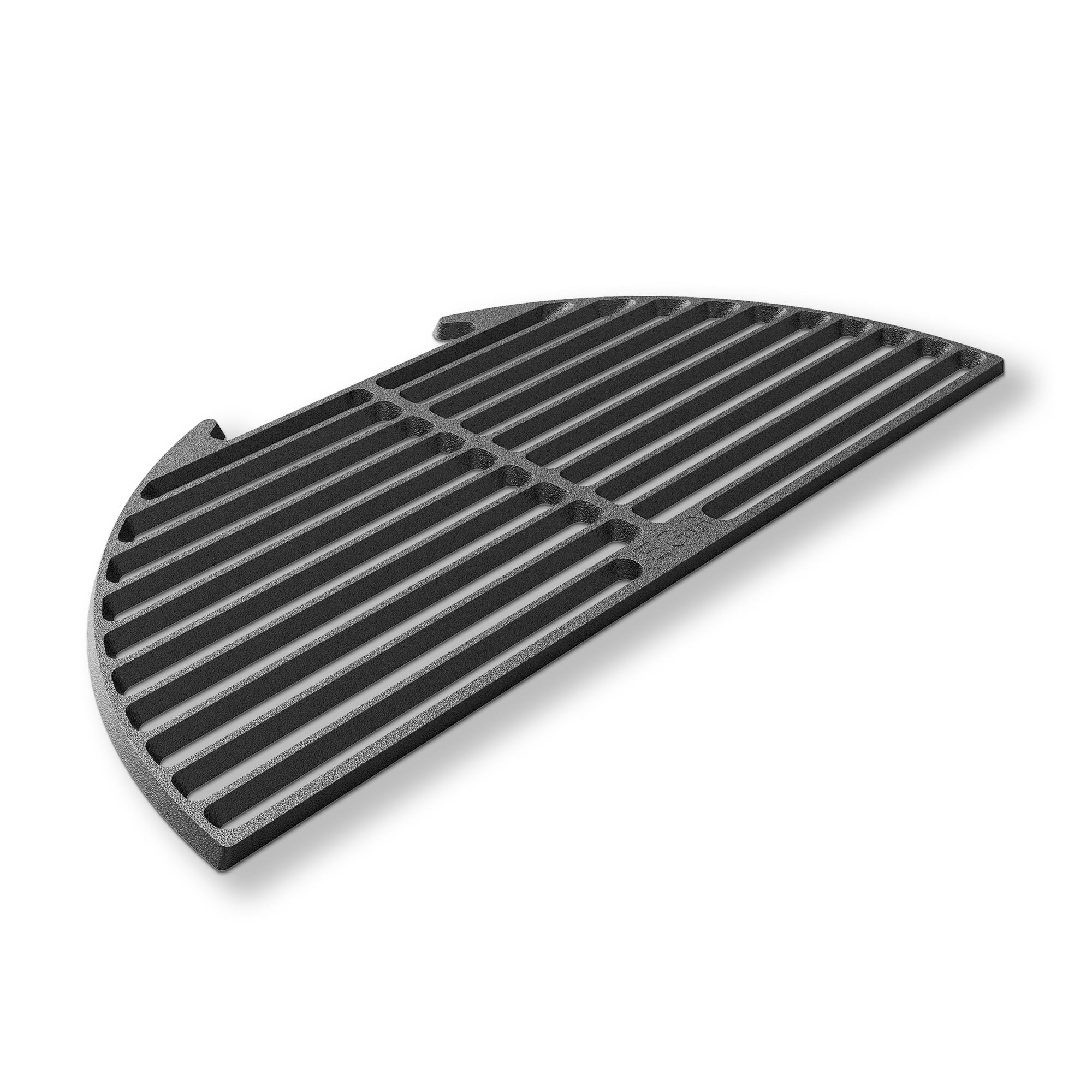 Half-Moon Cast Iron Searing Grid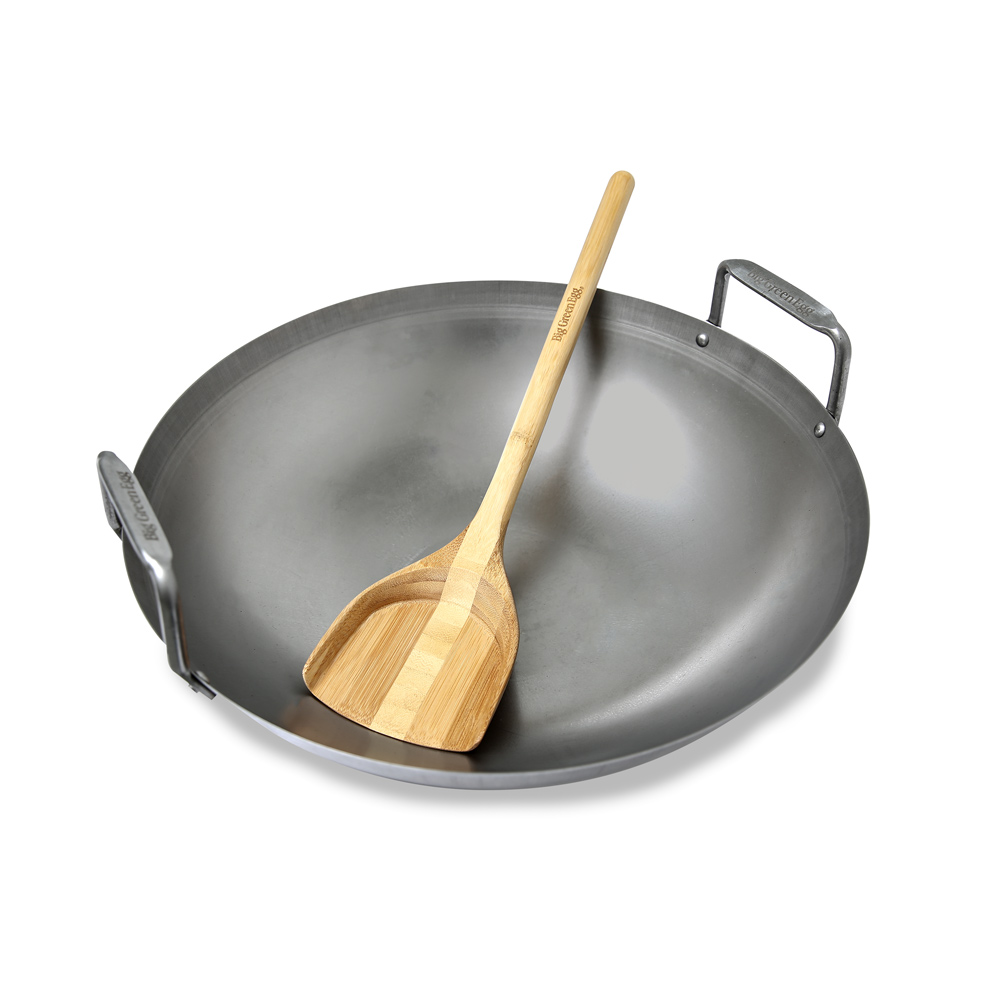 EGGspander Wok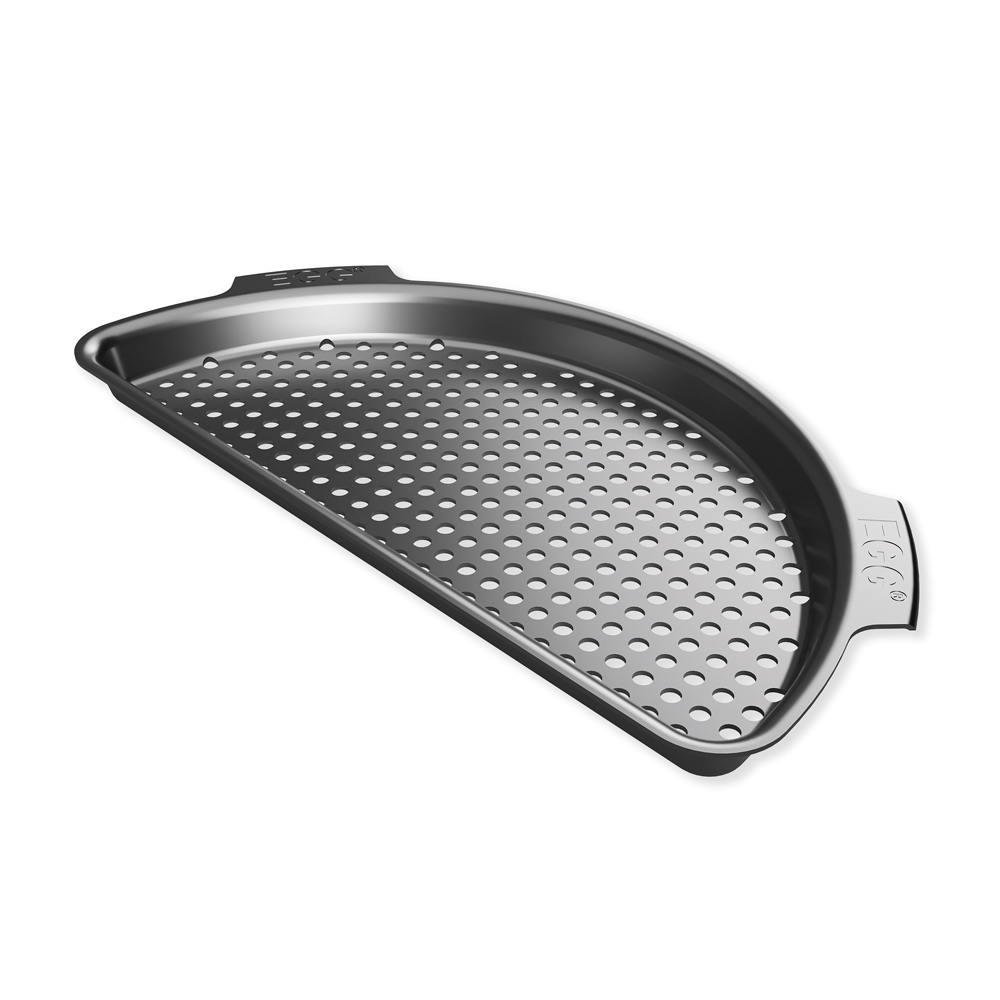 Perforated Half-Moon Grid
THE EGGSPANDER SYSTEM
The EGGspander is a genuine game changer. As well as massively increasing your cooking area, the different heights and surfaces offer enormous amounts of flexibility. You can be grilling your meat on one side, whilst roasting your potatoes on the other and leaving your gravy to bubble away above. If you're new to the EGG, it's THE indispensable accessory to go for. If you're not, you're going to wonder how you survived without it.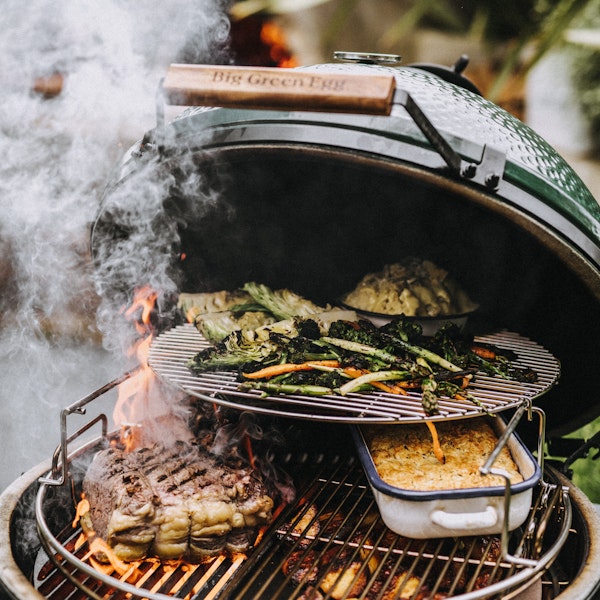 FAQs
It couldn't be easier. Once your Fire Box is filled with charcoal, insert the ConvEGGtor Basket. Then add in either a Half Moon Baking Stone (for indirect cooking), a Cast Iron Searing Grid (for direct cooking), or a combination of the two. By mixing and matching, you can cook with two types of heat at once.
Firstly, never dishwash or submerge your cast iron in water. To clean on the EGG, simply bring your EGG up to a high temperature and use one of our Scrubbers to remove any debris. Then wipe down with oil to re-season.
What is direct cooking?
When you cook at a high temperature in direct contact with the cooking surface, that's searing. This cooking mode falls under the "direct heat" category, as whether you're using a searing grid, skillet, or plancha griddle, you'll be utilising the heat without anything blocking or deflecting it around the dome of the EGG.
What is indirect cooking?
When you're cooking directly, the flames cook your food. That's good for smaller items that take less time to cook or for things that can easily be flipped over. However, if you've got a large cut of meat with lots of connective tissue to break down, a loaf of bread that requires consistent, even heat all around, or something you're looking to roast or smoke at a very low temperature, direct cooking won't cut it for you.
By placing a ConvEGGtor into your firebox (or by using the EGGspander System), you block the direct heat and deflect it around the dome of your EGG. Thanks to the EGG's careful design and amazing ceramics, this heat bounces back to your food, cooking it indirectly.