Method
Load and light your EGG and set it to cook indirectly at 200°C, with the ConvEGGtor legs up and a Stainless Steel Grid on top.
Prepare your potatoes by peeling them and shaping them into barrels (this is called 'turning' potatoes).
Add the bacon and diced shallots to a skillet and place in the EGG. Return regularly while the lardons render.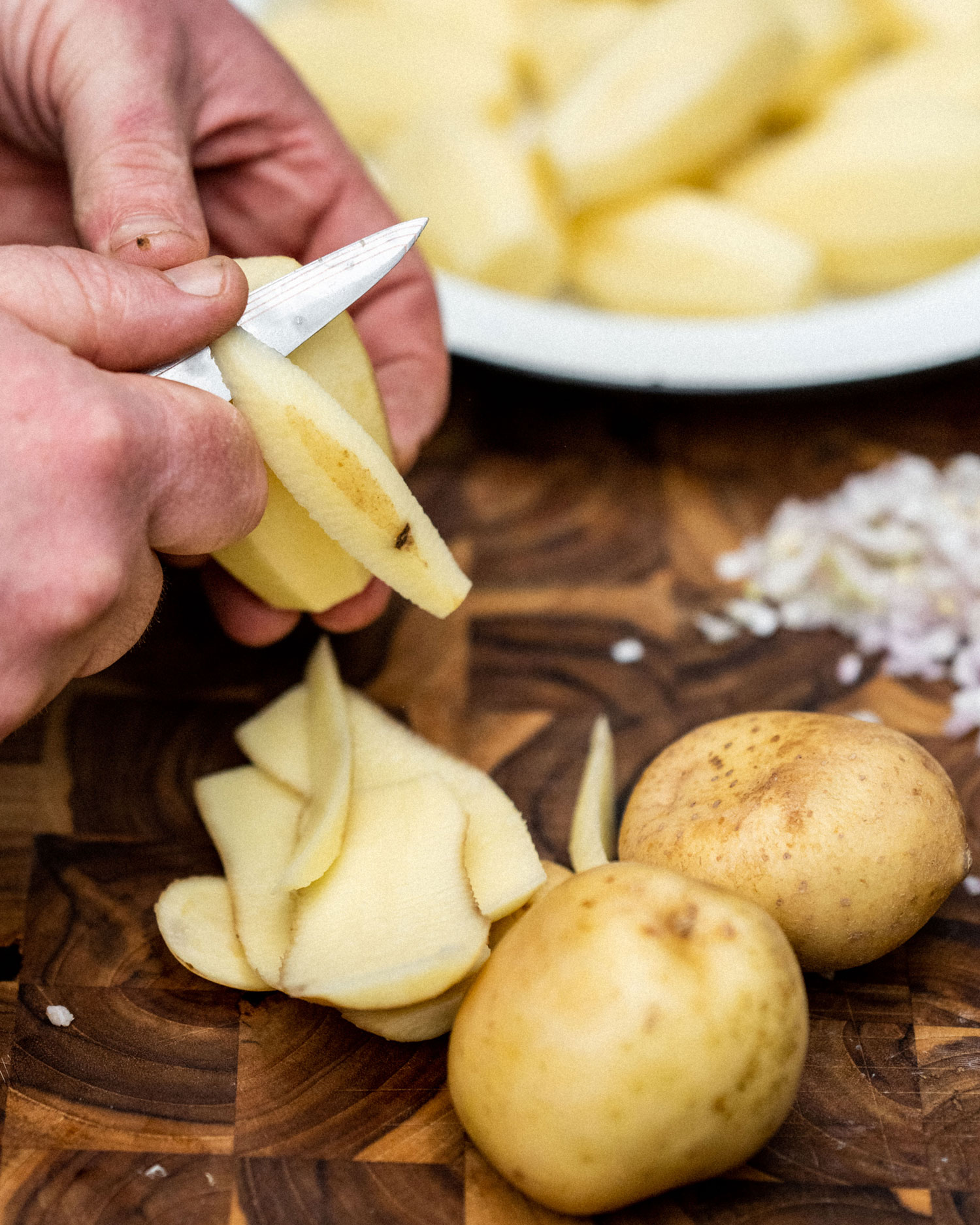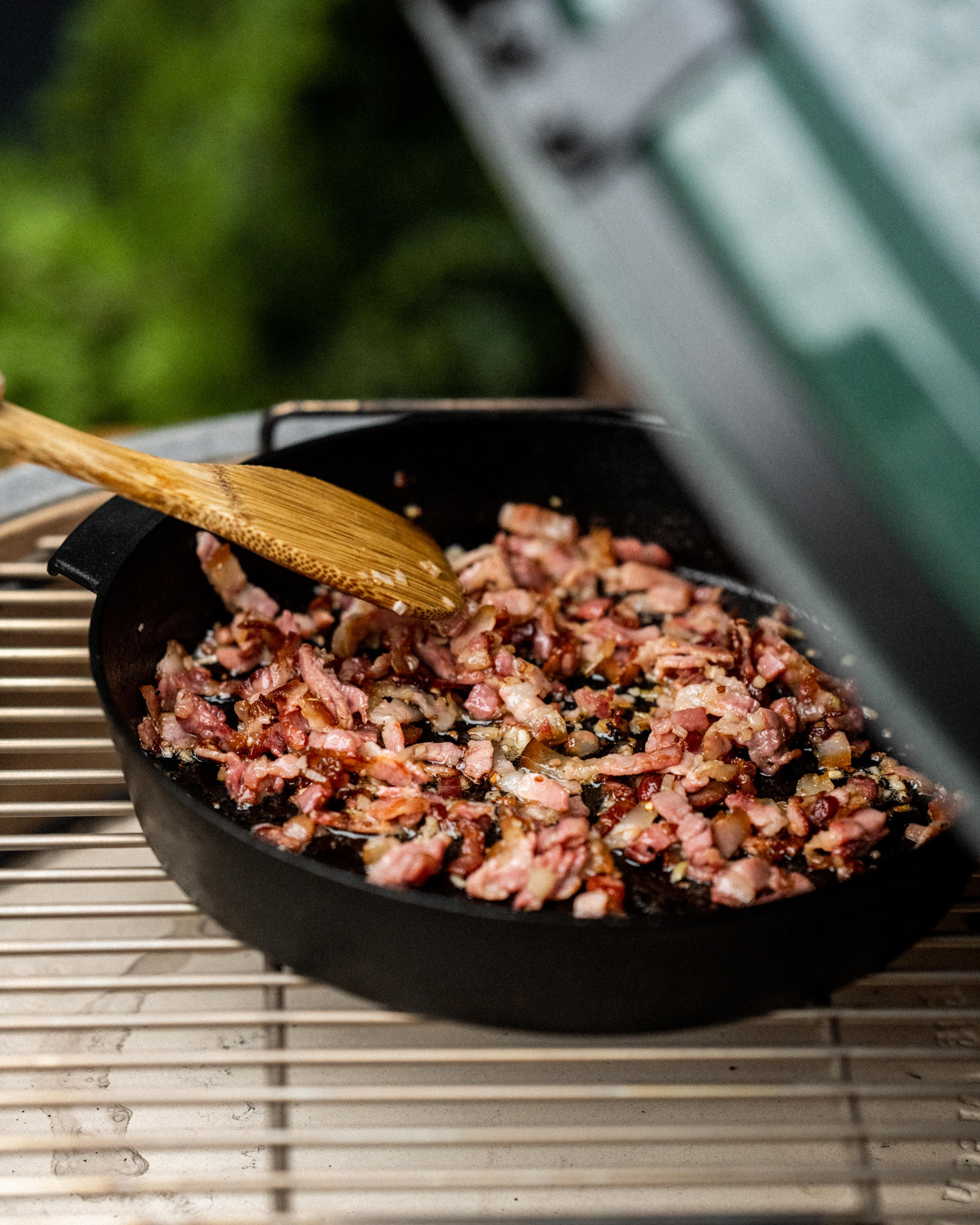 Once the bacon is crispy, remove from the skillet and add the potatoes. Stir them around in the bacon fat, then add stock until the potatoes are half covered. Brush the tops with melted butter and return to the EGG.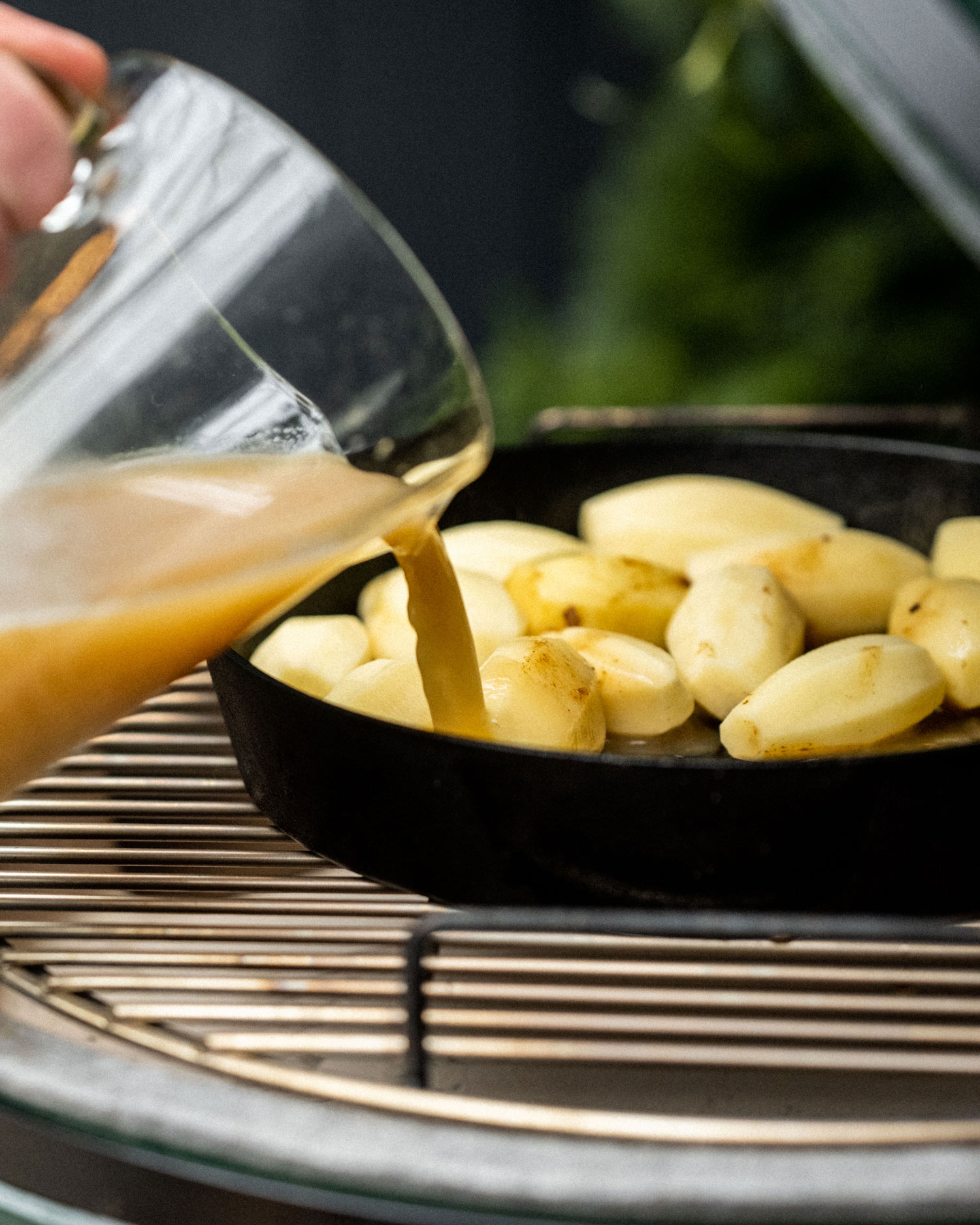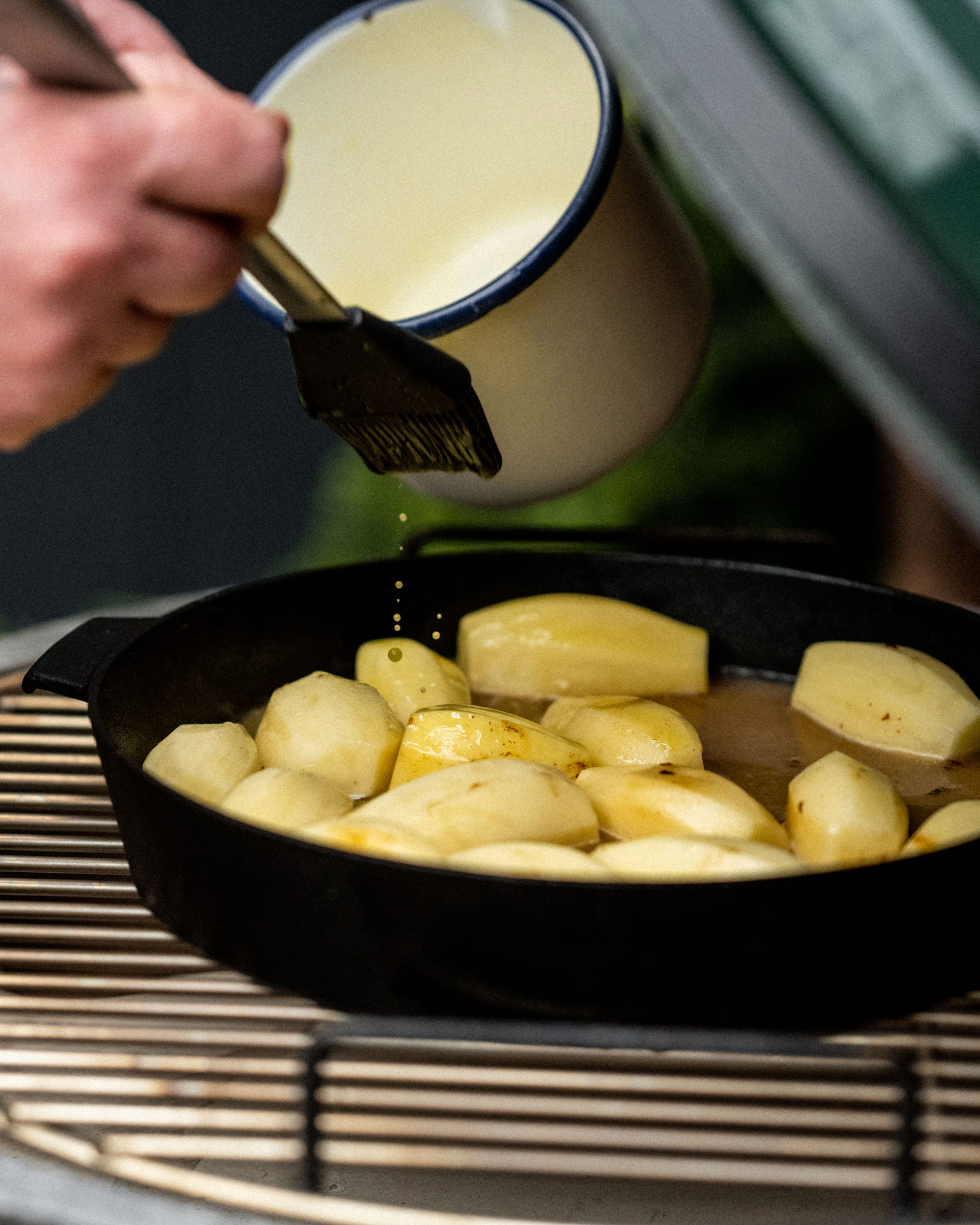 Cook until the potatoes soften (around 45 minutes), then return the lardons and shallots and place into the EGG for a further 10 minutes. Scatter with chopped parsley, then serve.