OVERVIEW
A good BBQ sauce and rub are essential for this recipe, to bring out those classic American flavours. You'll find our recipes for those here.
PREPARE THE BASE
In a Dutch Oven, fry the bacon in the fat until crisp, then add the onion and garlic and cook until soft. Add the dry rub, sugar, vinegar and cook for 10 minutes stirring regularly.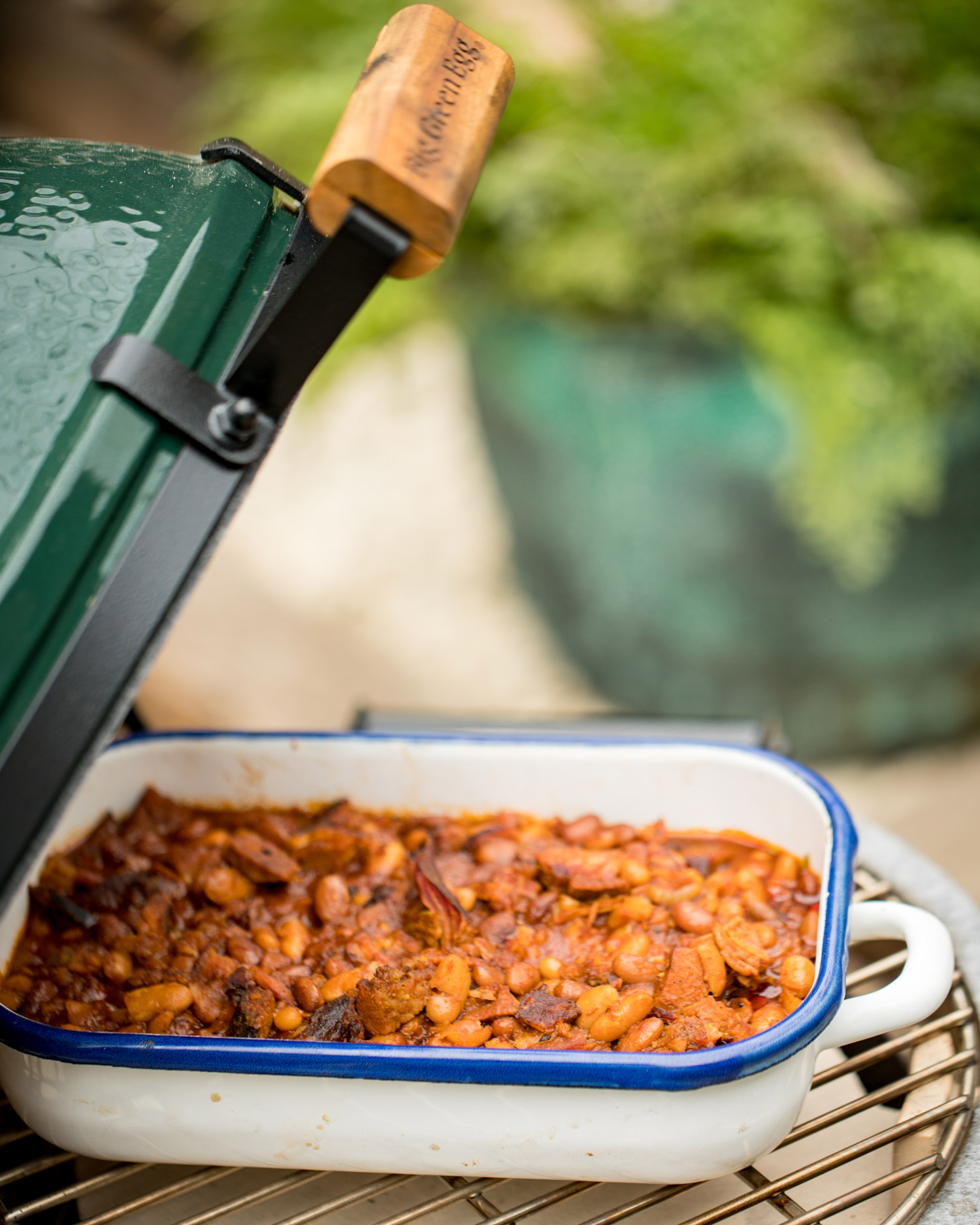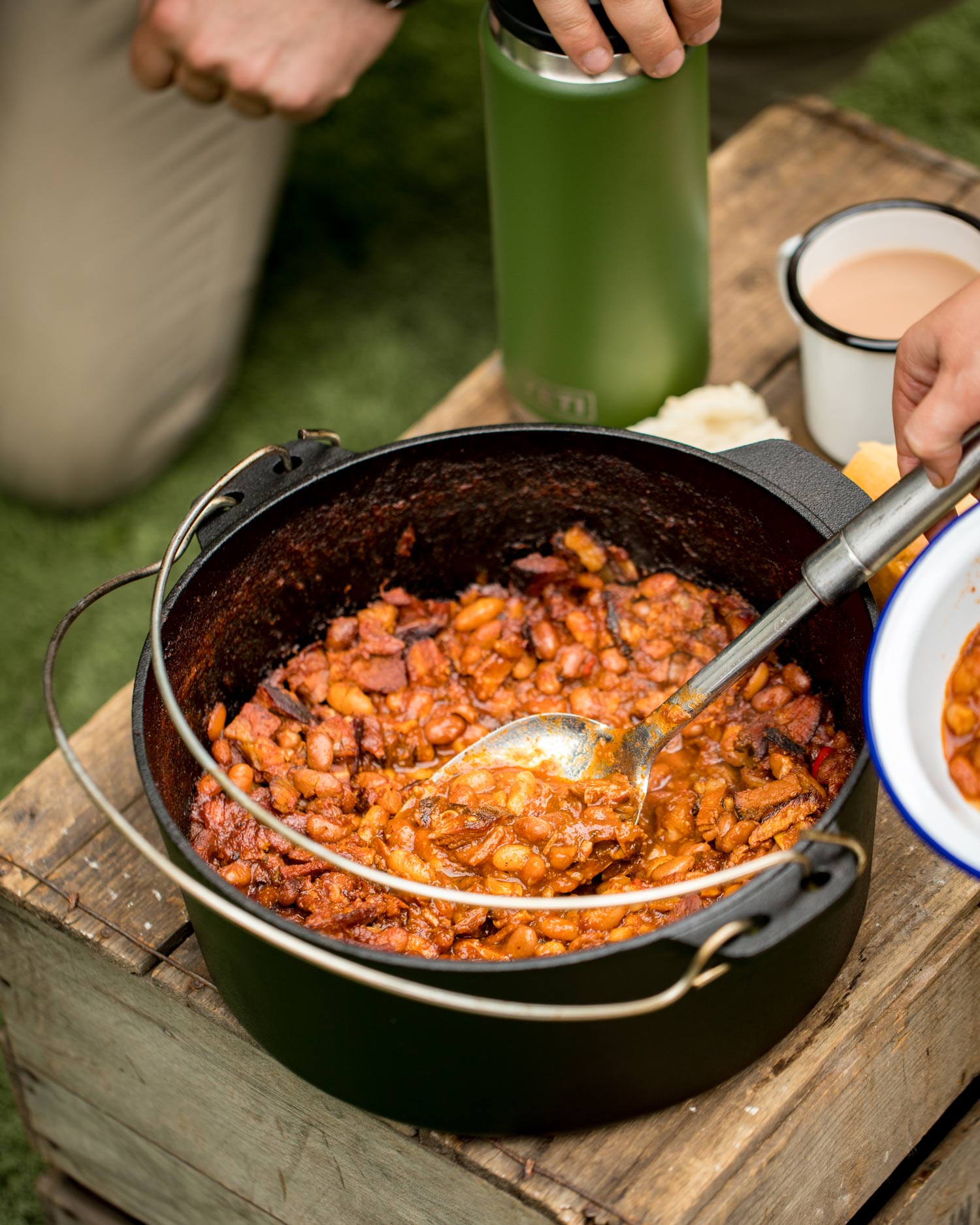 COOK IT LOW
Place your ConvEGGtor in the EGG and set the temperature at 120˚C. Add the beans, BBQ sauce, passata and 250ml of water. Stir well and cook for 2 hours, stirring every now and again. Add the leftover barbecued meats (use whatever you have to hand - pulled pork, ribs, brisket etc) and cook for a further hour.
Serve with a hunk of bread, corn on the cob or a baked sweet potato.