PREPARE YOUR CHICKEN THIGHS
Separate the chicken meat from the bones and set the bones aside for later. Mix the meat with 1 tablespoon of the garam masala and the vegetable oil.
Leave to marinate while you blitz the onion, garlic, ginger, chilli and the stalks of the coriander in a food processor. Add 2 tablespoons of this puree to the marinating chicken and leave for at least 2 hours or overnight if possible.
SET UP YOUR EGG
Prepare your EGG for direct cooking, with the Cast Iron Searing Grid and the paella pan. Your target temperature is 180˚C.
BEGIN COOKING THE SAUCE
Add the remaining onion mixture from your chicken to the paella pan and place on the Cast Iron Searing Grid. Simmer, stirring regularly until the mix has reduced by about a third and is just starting to colour. This should take about 25 minutes.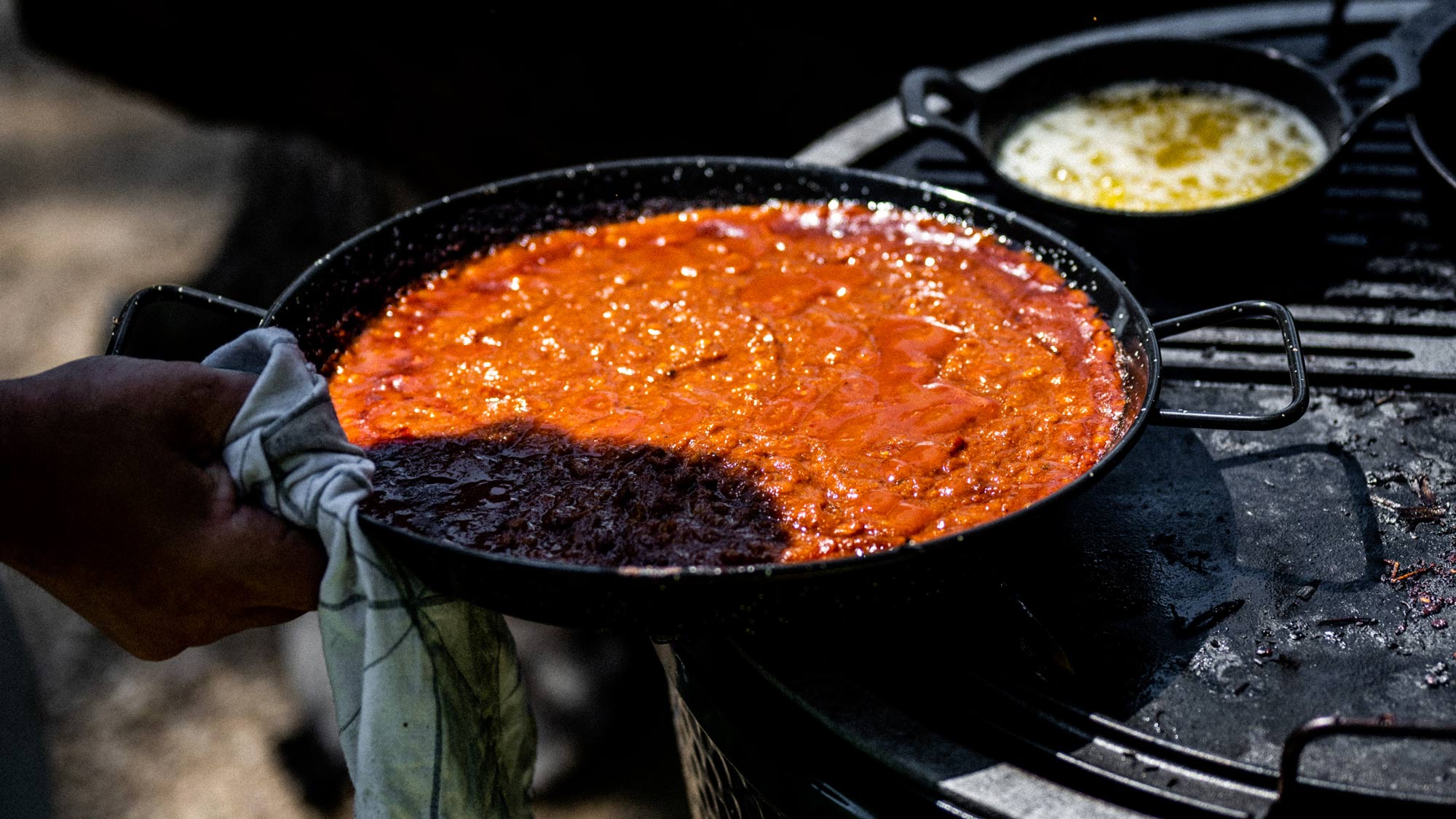 Add all of the spices to a smaller pan and toast gently for 5 minutes until they just start to smoke and the air is filled with their aroma. Add to the onion mix, stir and continue to cook.
After 10 minutes, add the chicken bones, sugar, vinegar, tamarind and tomato and red lentils. Stir well and top up with 350ml water. Simmer for 45 minutes.
ADD YOUR CHICKEN
Thread your chicken onto flexi-wire skewers and grill on the Cast Iron Searing Grid until the skin is crisp and the chicken is 72°C internally.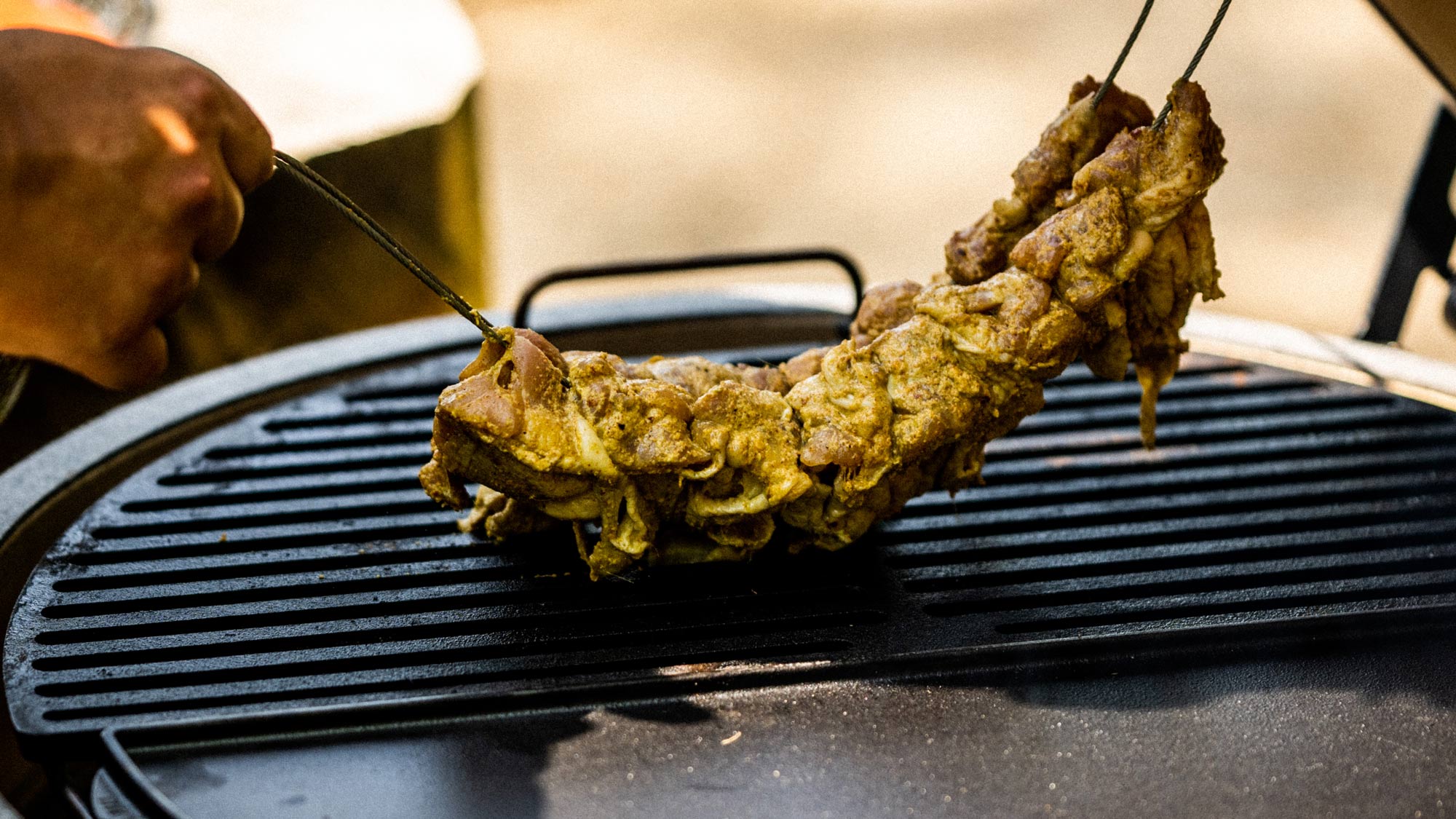 Remove from the skewers and cut into bite-sized pieces. Remove the chicken bones — they have done their job now — and add the cooked thighs to the curry. Simmer for a further 10 minutes.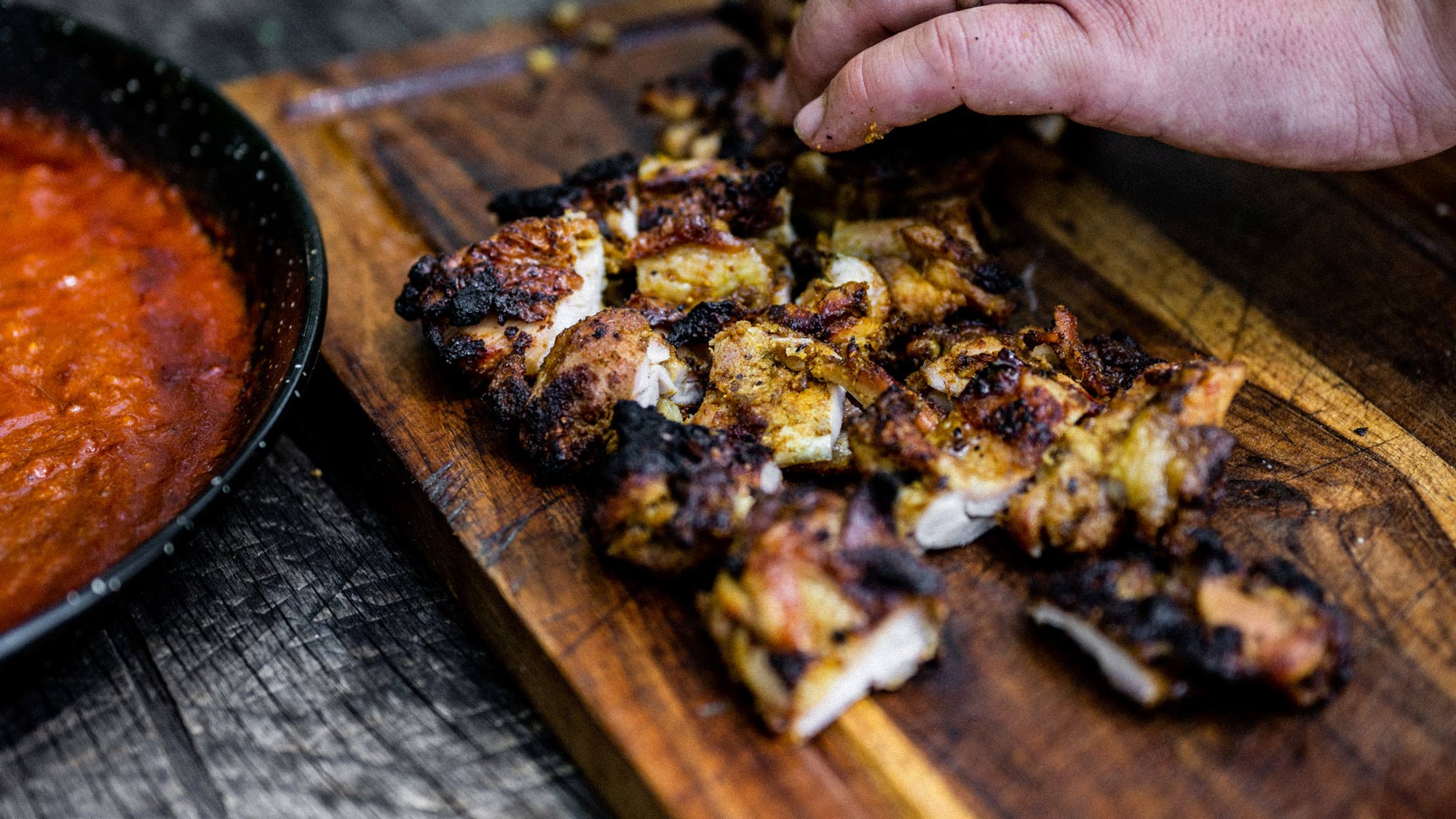 Remove from the EGG and garnish with chopped coriander leaves.