Method
Place the pak choi in salted, boiling water for 1 minute, then plunge directly into ice-cold water to stop the cooking.
In a bowl, stir the pickled ginger, fresh ginger, sugar, sesame oil and soy to form a dressing.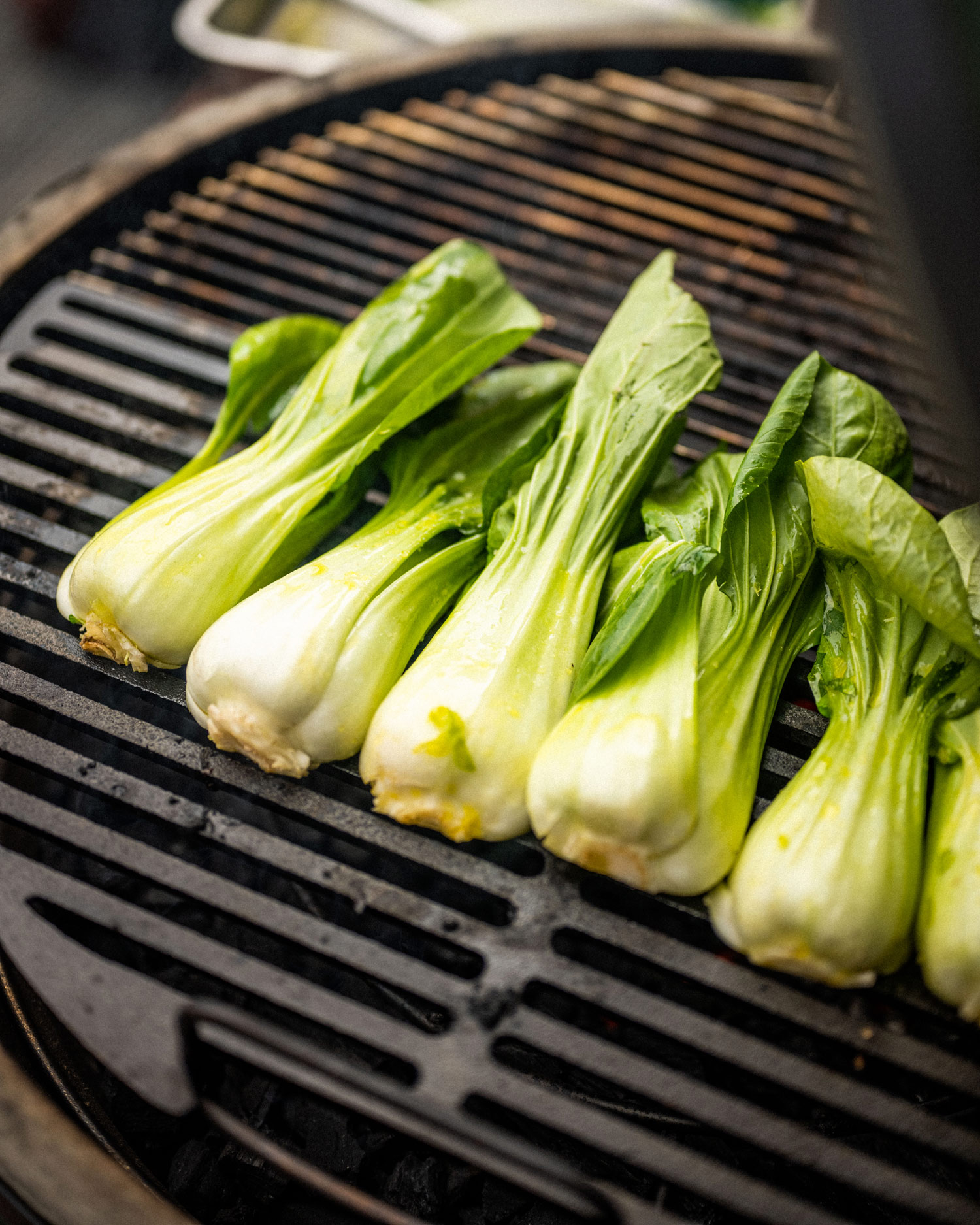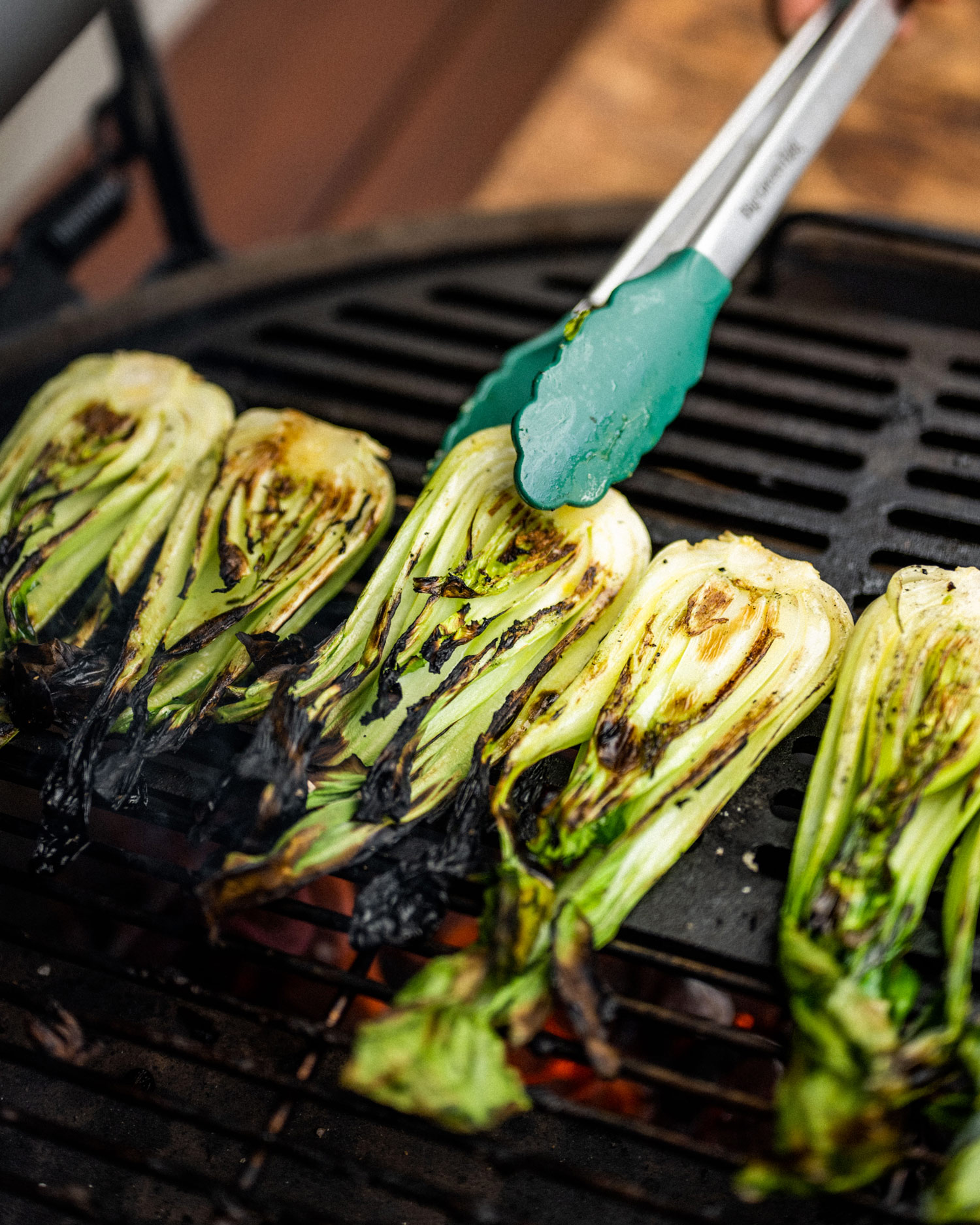 Load & light your EGG setting it up for direct cooking at 160°C with a Cast Iron Searing Grid in place.
Once to temperature, place the pak choi halves directly onto the grid.
Close the lid and cook for 3-4 minutes, turning from time to time so they cook evenly.
Plate the pak choi and spoon over the dressing. Eat immediately.