PREPARE THE CHERRIES
Give the cherries a good mix with 75g of the caster sugar. Leave for 2 hours to macerate.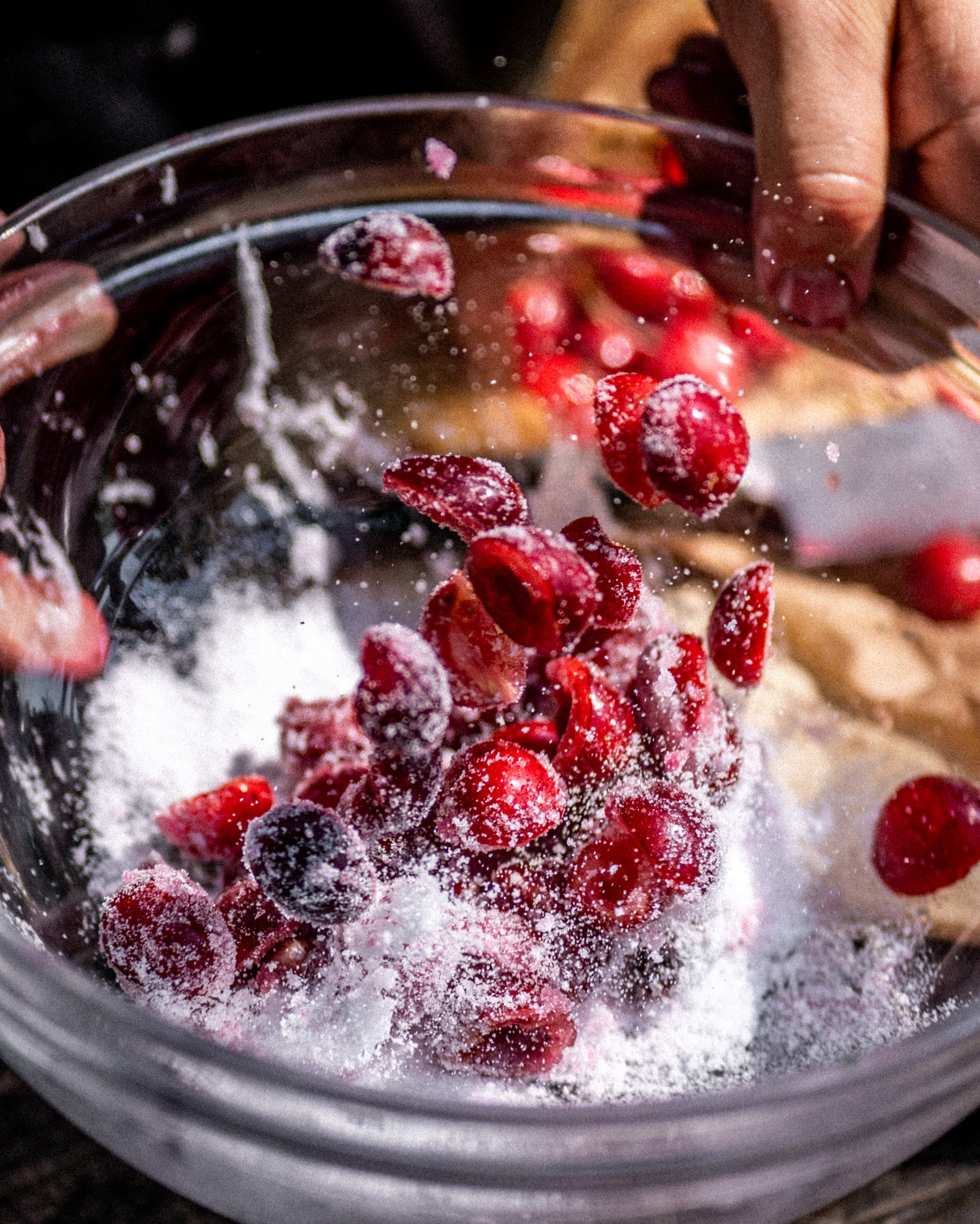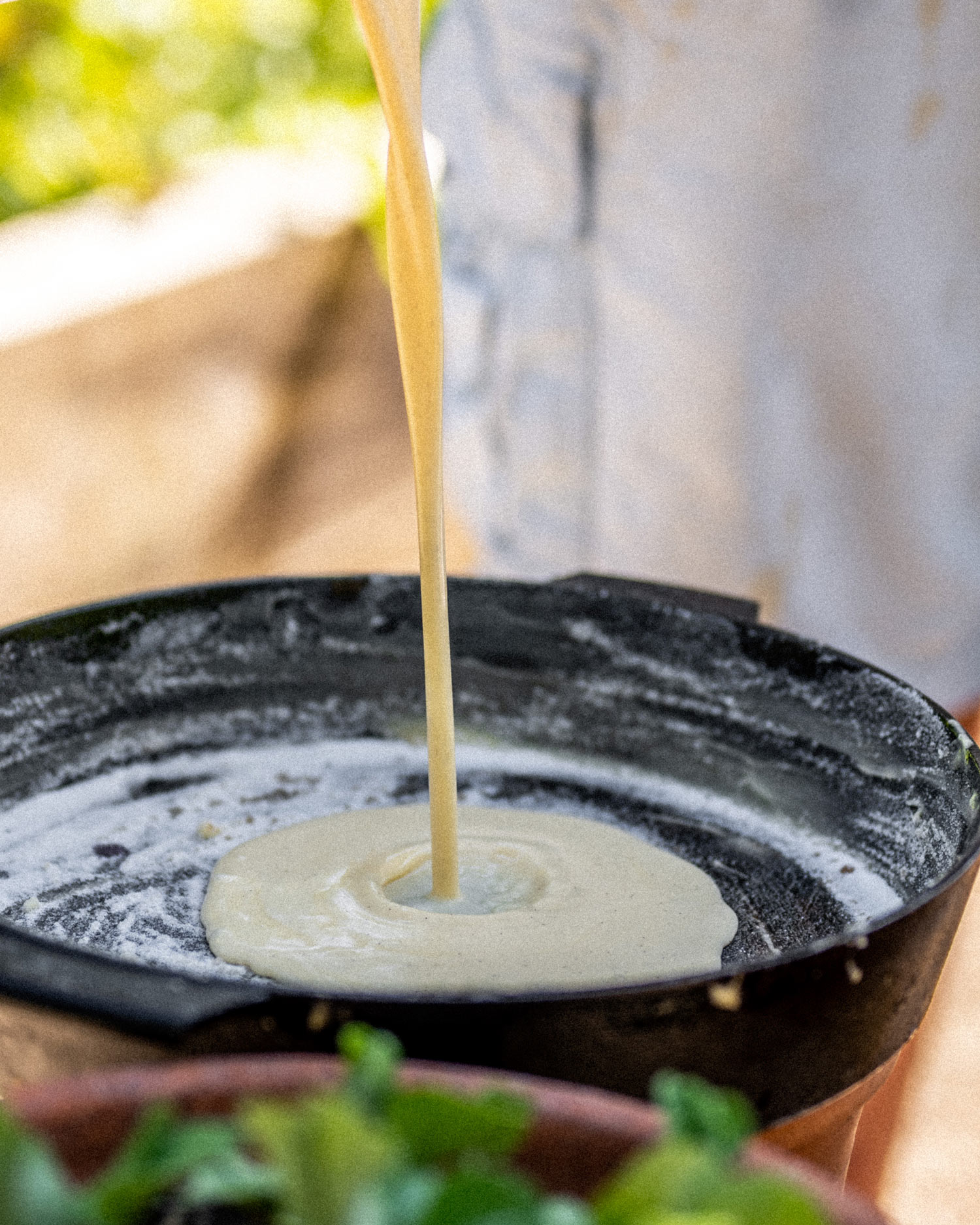 PREPARE YOUR EGG
Set up your EGG for indirect cooking using the ConvEGGtor. Your target temperature is 200˚C. Coat the inside of a Cast Iron Skillet with about 10g of butter and then 20g sugar. Set aside.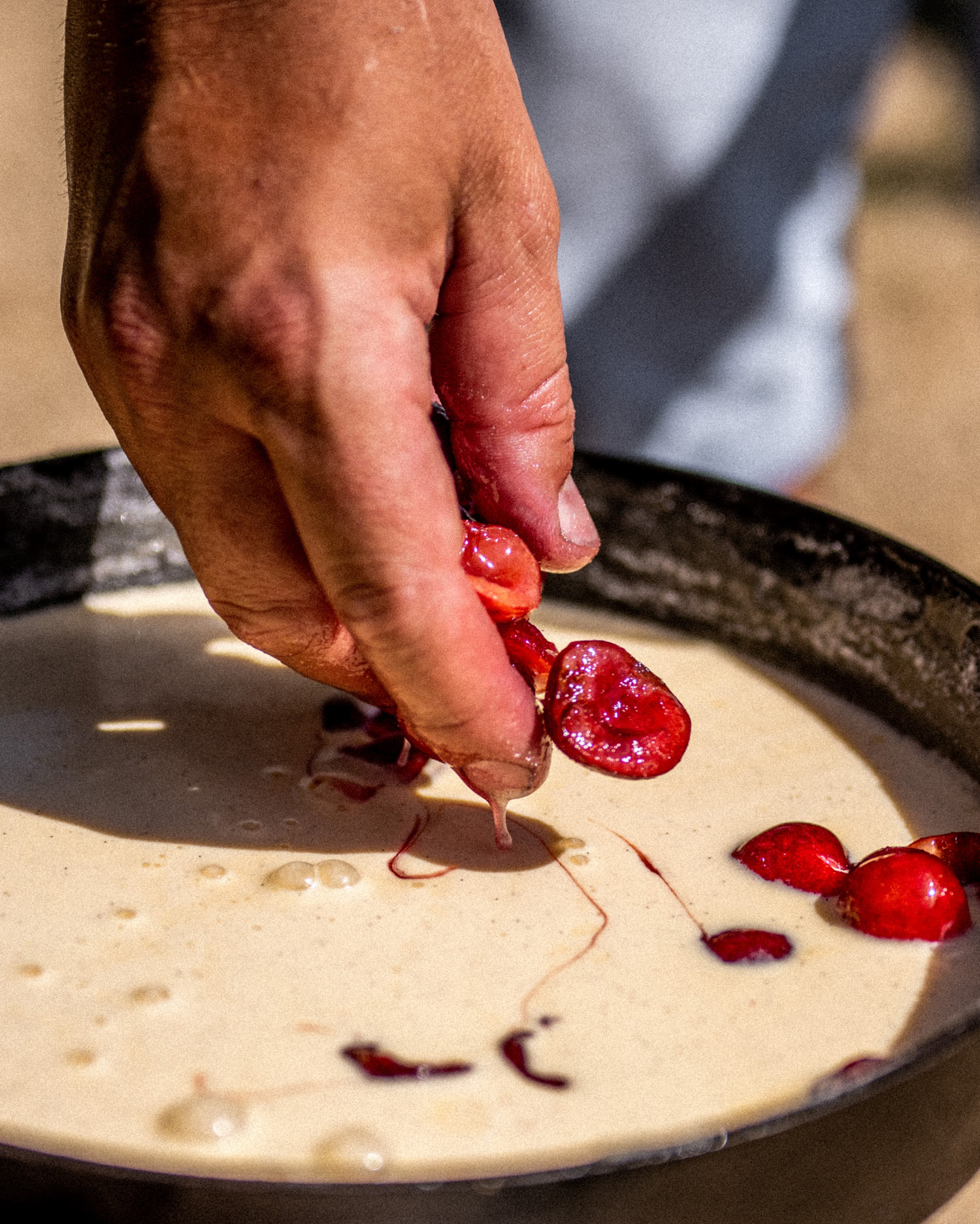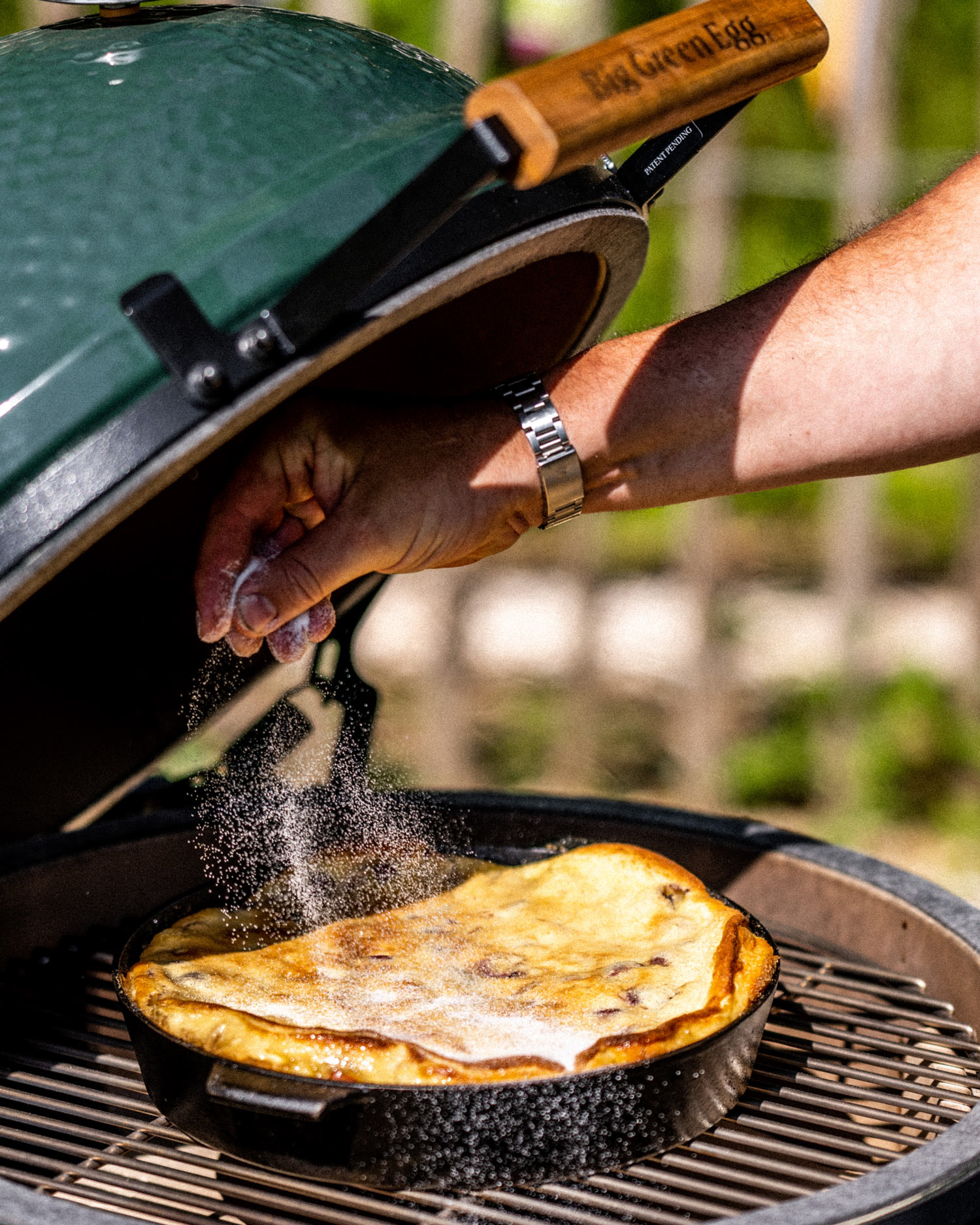 MAKE THE BATTER
Beat the eggs, remaining sugar and vanilla together until pale and creamy then beat in the milk, cream and flour. Melt the remaining butter and beat that in too. Add the cherries to the skillet and then the batter and cook for 30-40 minutes. Sprinkle with caster or icing sugar if you like, and serve with double cream.