Overview
This somewhat retro dish certainly makes an impression. Good enough to be eaten by royalty; almost elegant enough to be worn by them.
Method
Load and light your EGG and set it to cook indirectly at 200°C, with the ConvEGGtor legs up and a Stainless Steel Grid on top.
Prepare all your vegetables by peeling and cutting them into even sizes.
Place all the vegetables except the courgettes and leeks into a large Cast Iron Skillet, season and drizzle with rapeseed oil. Place into the EGG for 20 minutes.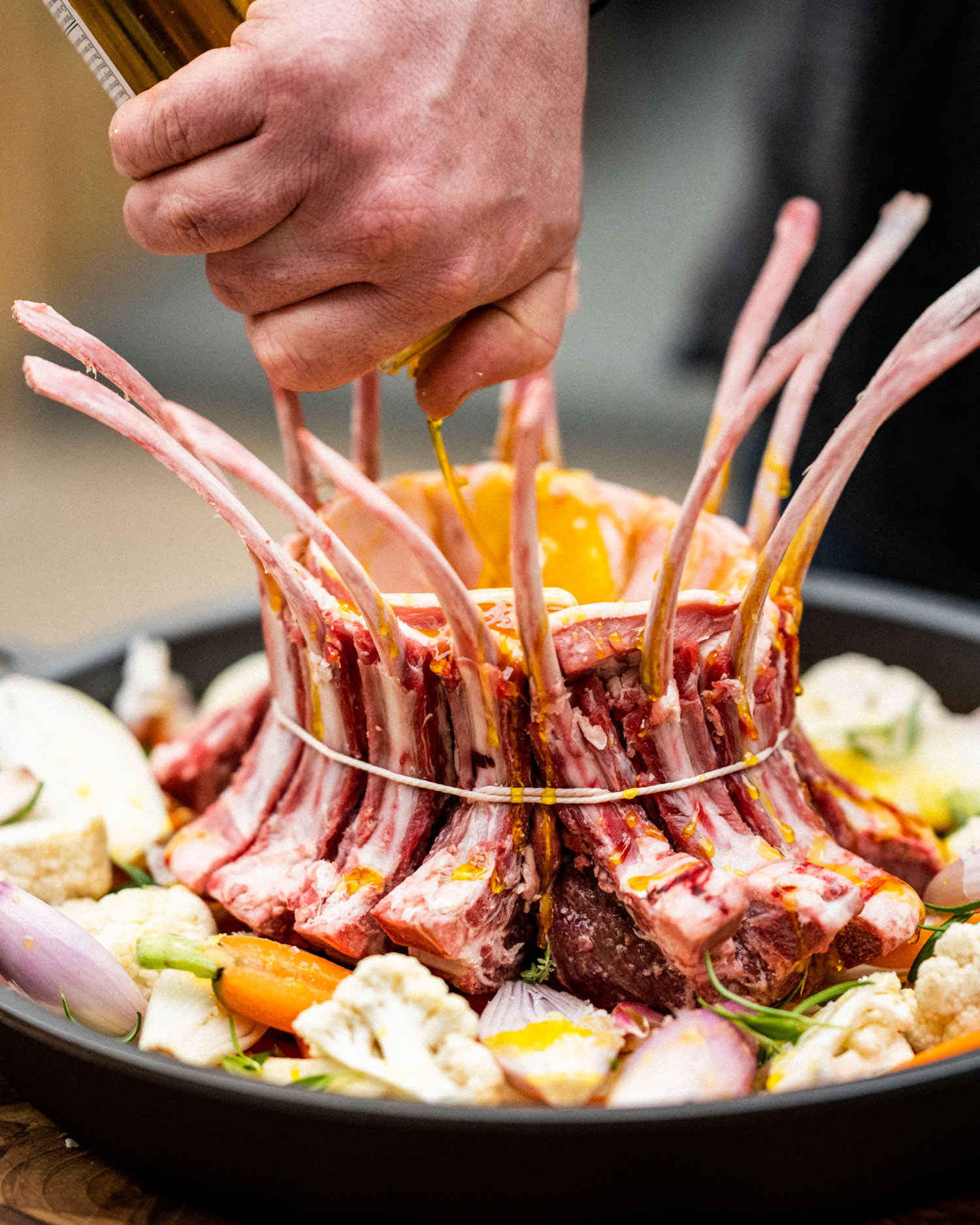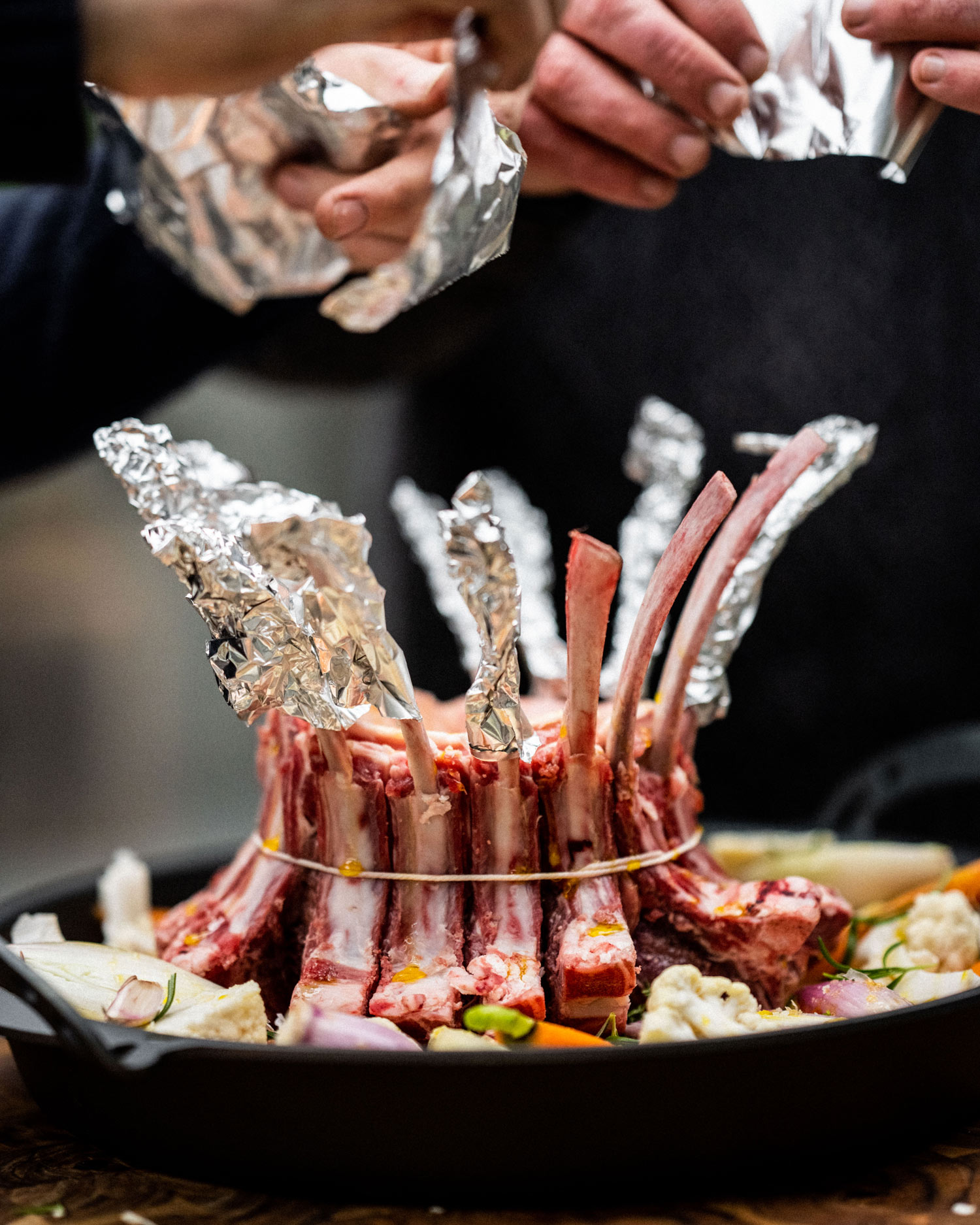 Wrap each of the trimmed bones of your rack with foil to protect them from burning.
Remove the skillet from the EGG. Place the crown lamb rack on top of the vegetables, and add the rosemary, courgettes and leeks into the middle. Pour the vegetable stock into the centre. Season well and return to the EGG.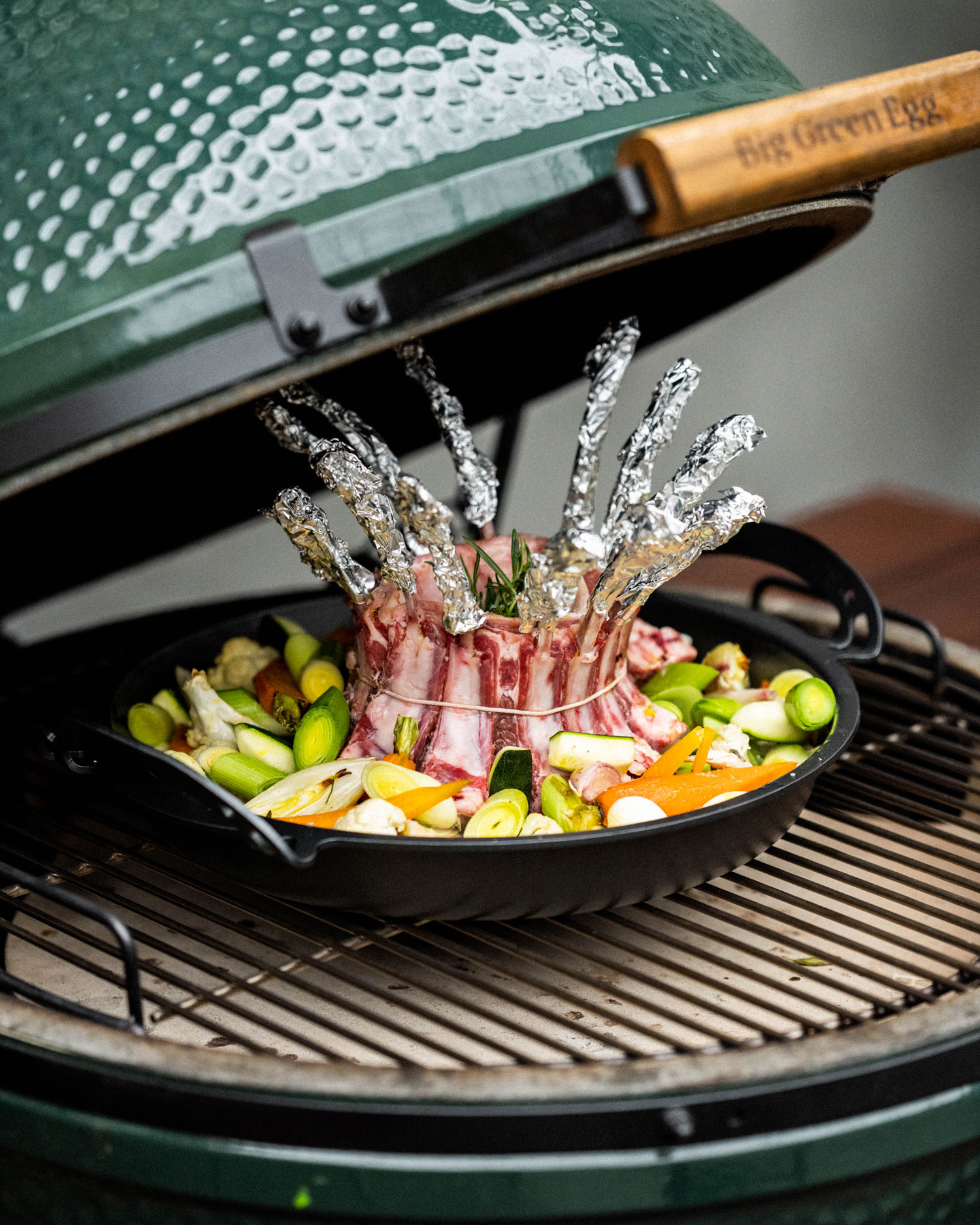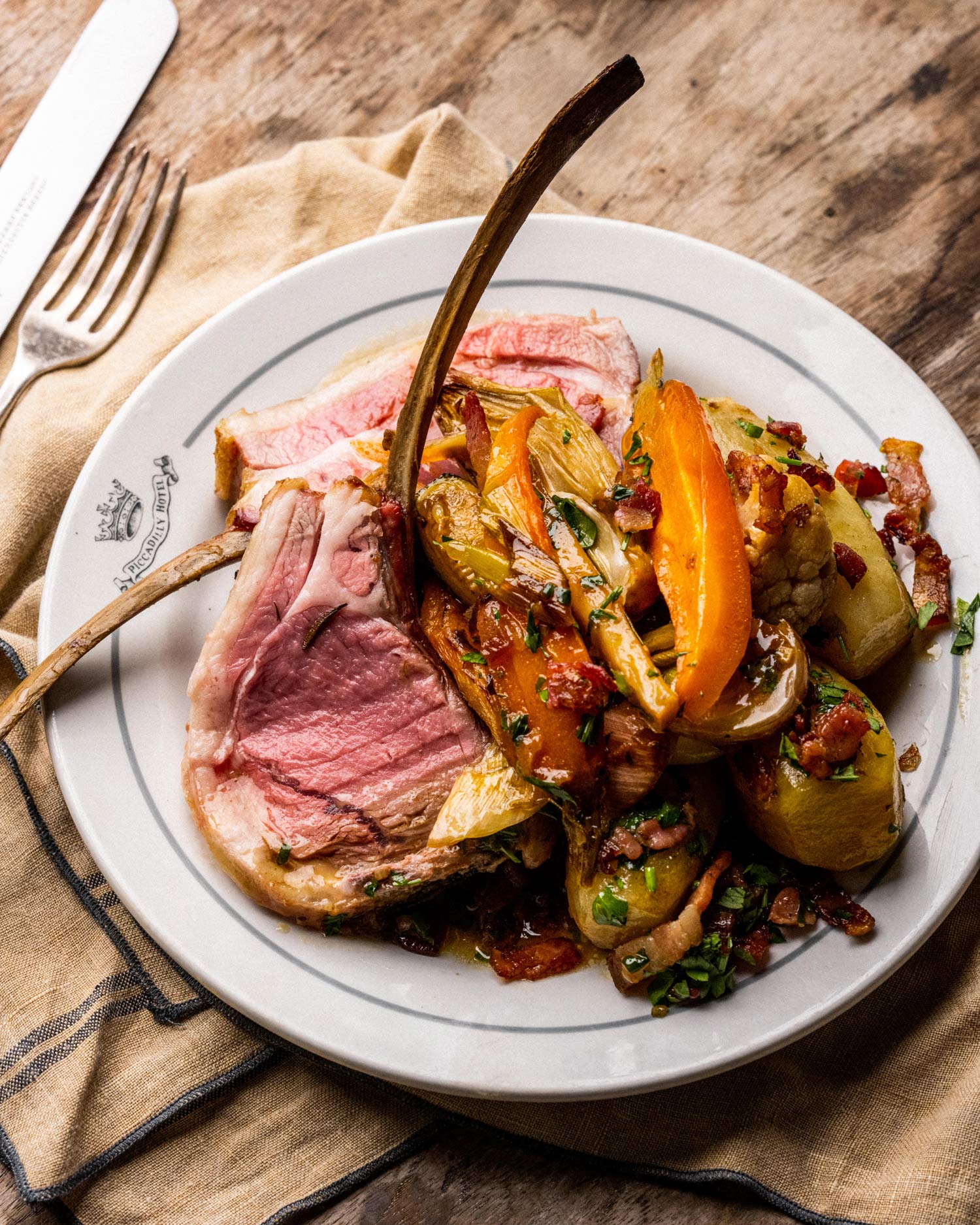 Cook until the lamb reaches 48°C (around 30 minutes). Remove, drizzle with honey, then return to the EGG. Once the lamb reaches 58°C (about another 10-15 minutes) remove and allow to rest.
Once rested, carve and serve.