Overview
The EGG is known for its variety of modes - grilling, roasting, dirty cooking, baking, pan cooking and smoking. This recipe adds another mode into the mix: steaming. You could try any number of flavour combinations using the same method. Sea bass with strips of spring onion, ginger and chilli, and a drizzle of soy sauce, would work well for example.
Method
Load and light your EGG and set it to 200°C. If you have an EGGspander System, Add the ConvEGGtor Basket in with a Half Moon Baking Stone bottom left, Half Moon Stainless Steel Grid top left and a Half Moon Cast Iron Searing Grid top right. This will allow you to cook indirectly (on the left) and directly (on the right) at the same time.
If not, add the ConvEGGtor to the EGG, legs up, with Stainless Steel Grid on top.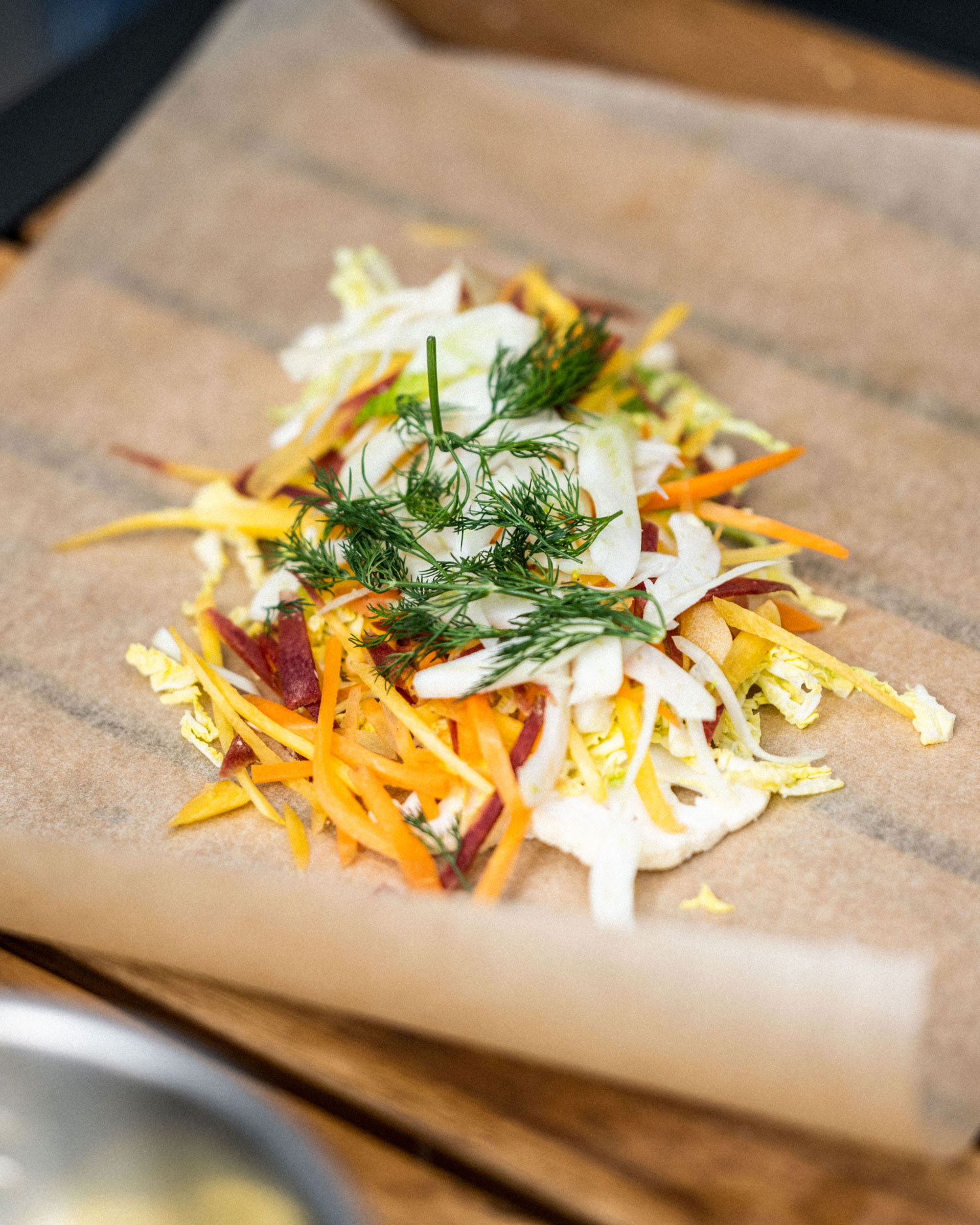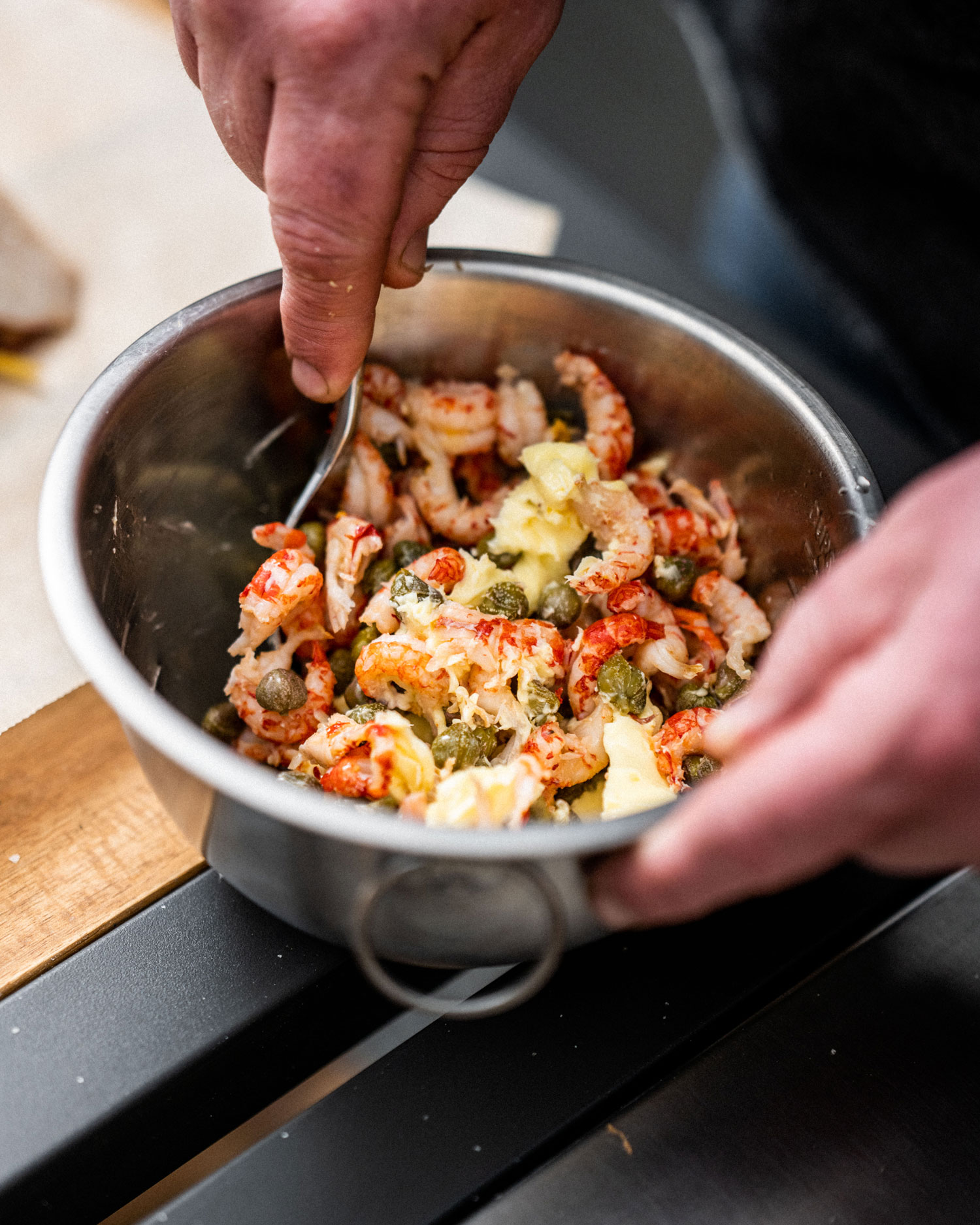 Finely slice the fennel, savoy cabbage, cauliflower and carrots.
Cut the butter into small pieces then, in a bowl, mix together the crayfish tails, butter and capers. Season well.
Lay out a sheet of greaseproof paper and place half of the sliced vegetables in the centre with some dill. Add one of the dover soles on top of the vegetables.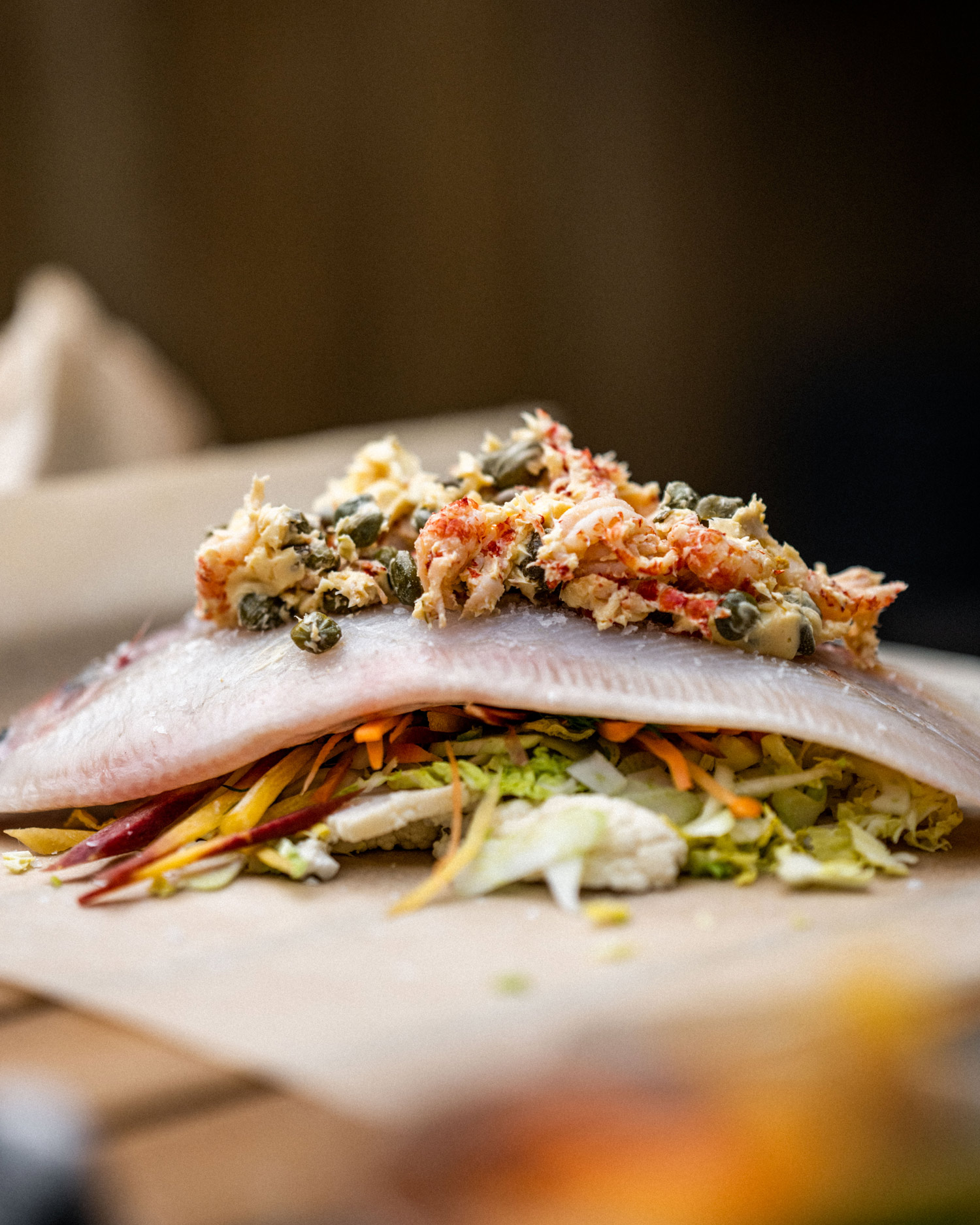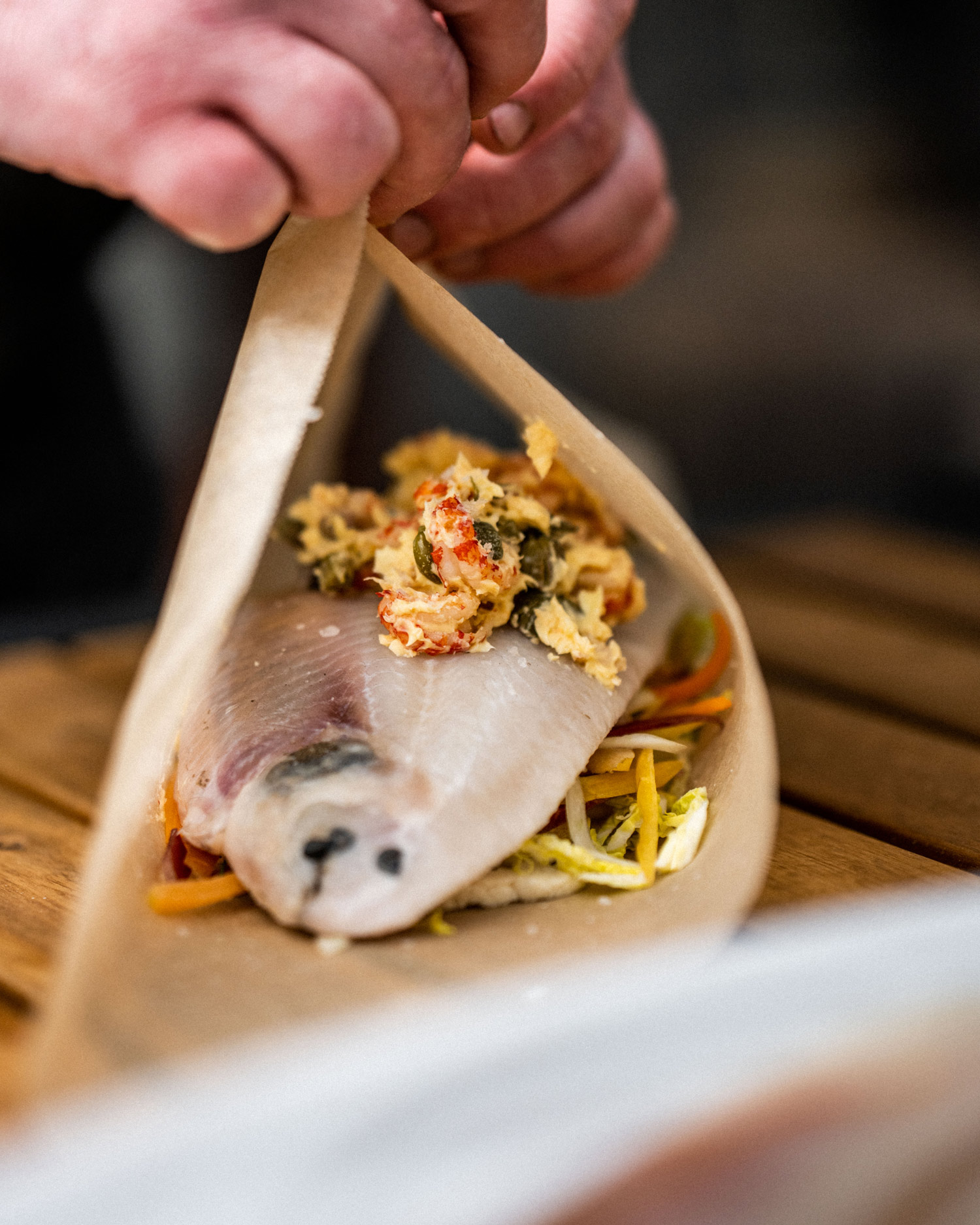 Spoon a large amount of the crayfish butter onto the fish.
Gather up the sides of the paper and crimp together to form a parcel that will contain the fish, leaving a hole at one end. Add 5 tablespoons of white wine through the hole then completely seal the package. It should look a bit like a Cornish pasty.
Repeat the process for the second fish.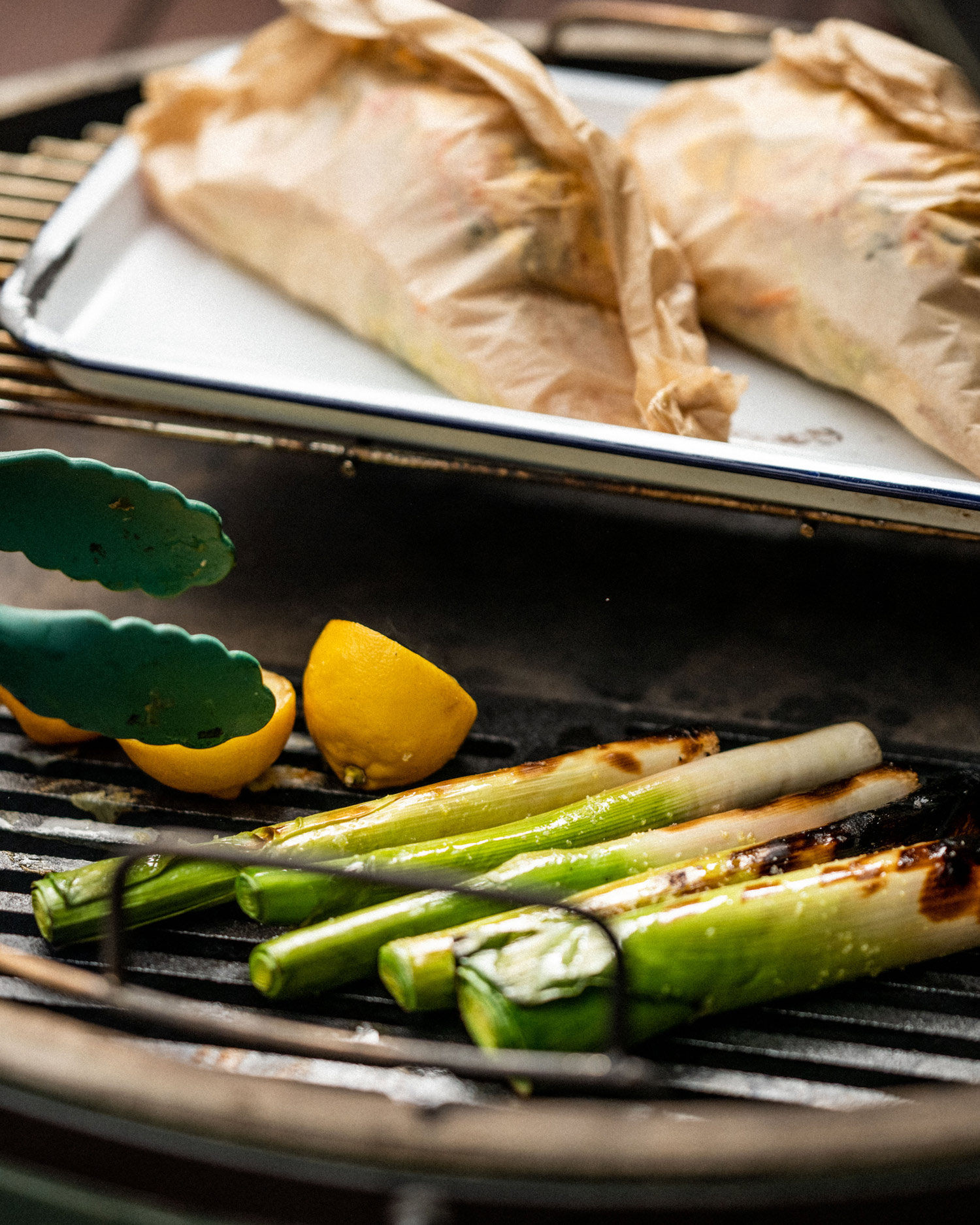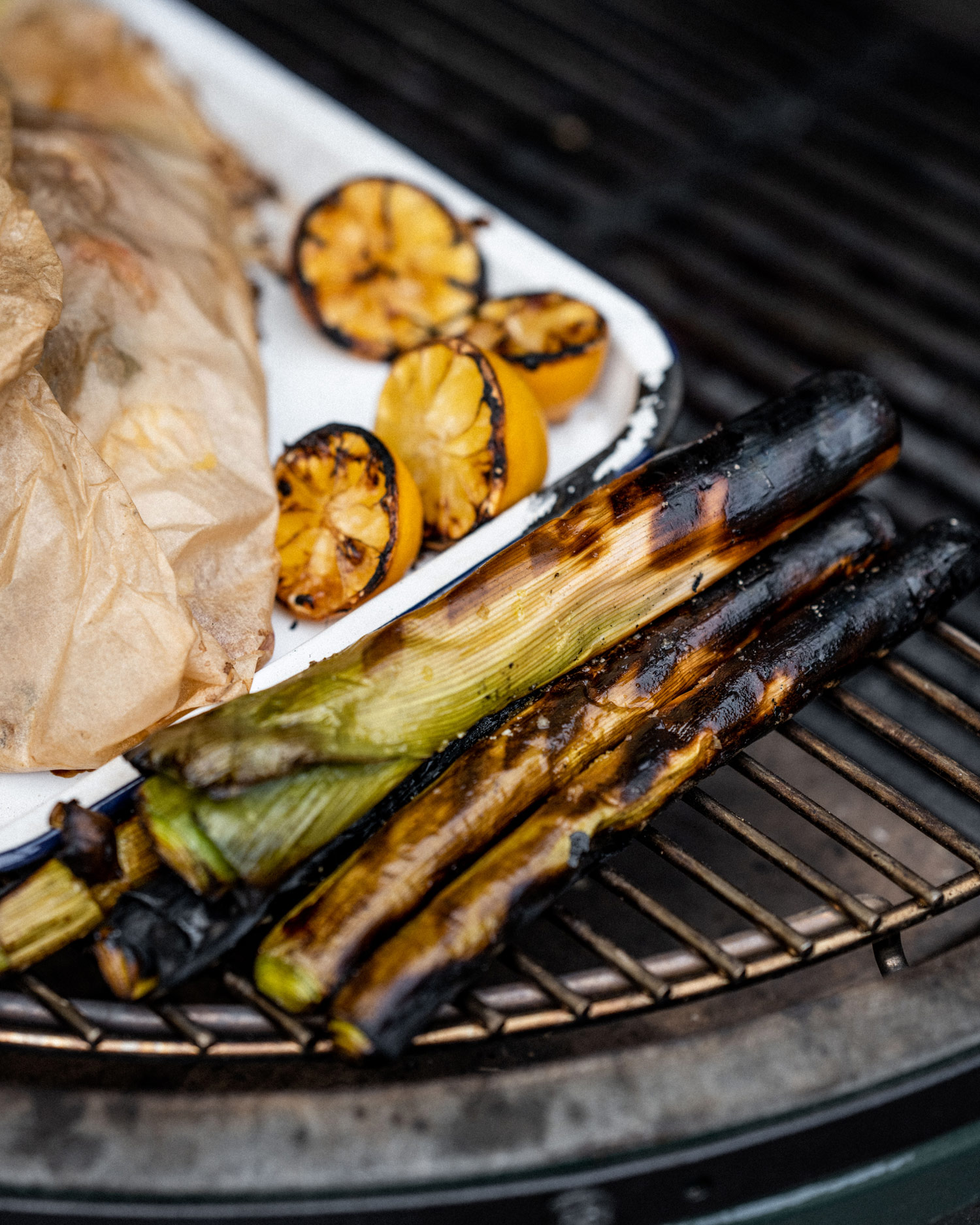 Rub the leeks with rapeseed oil and salt and place directly on the Cast Iron Searing Grid (or directly on the coals underneath the ConvEGGtor if you don't have the EGGspander). Halve the lemons and place next to the leeks, face down.
Place the fish packages on a tray inside the EGG, on the Stainless Steel Grid side.
Cook for 20 minutes, rotating the leeks from time to time. Once the lemon and leeks are charred, place them on the tray alongside the fish parcels.
Place the leeks on a serving platter, split over and dress with the burnt lemon. Open the Dover sole packages ceremoniously at the table and serve, along with the leeks.