Overview
Although they come from the same family, plantains aren't sweet like bananas. Instead they have a drier texture, similar to potatoes, which makes them the perfect accompaniment to Jerk-brined chicken or the Berber-Spiced Loin of Pork.
Method
Mix the spices, salt and thyme together, then grind with a pestle and mortar for 1 minute to release the oils and flavour.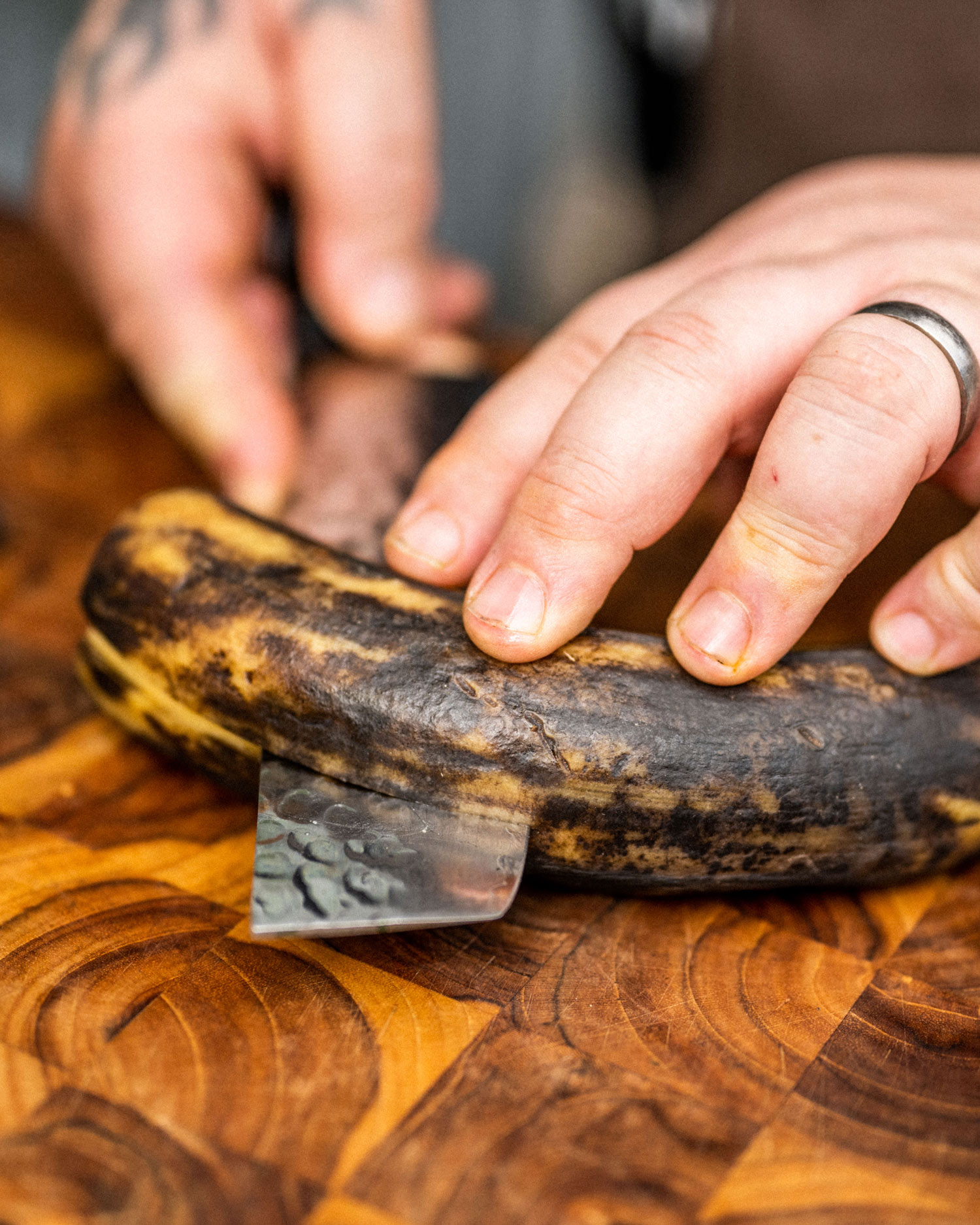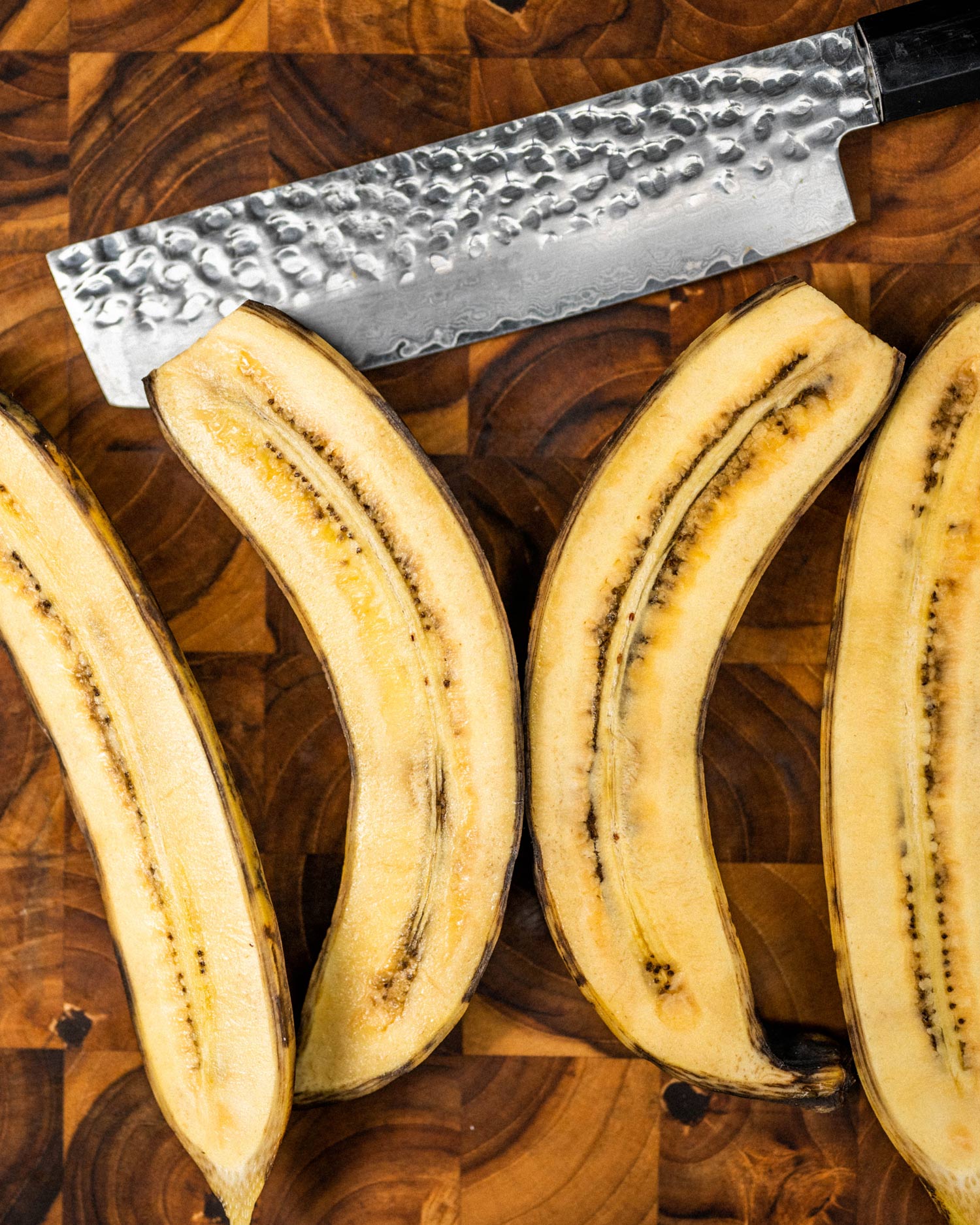 Peel the plantains and halve them lengthways. Heat the oil in a frying pan, then add the plantains, sliced side down. Cook for around 8-10 minutes, carefully turning until crispy and brown all over.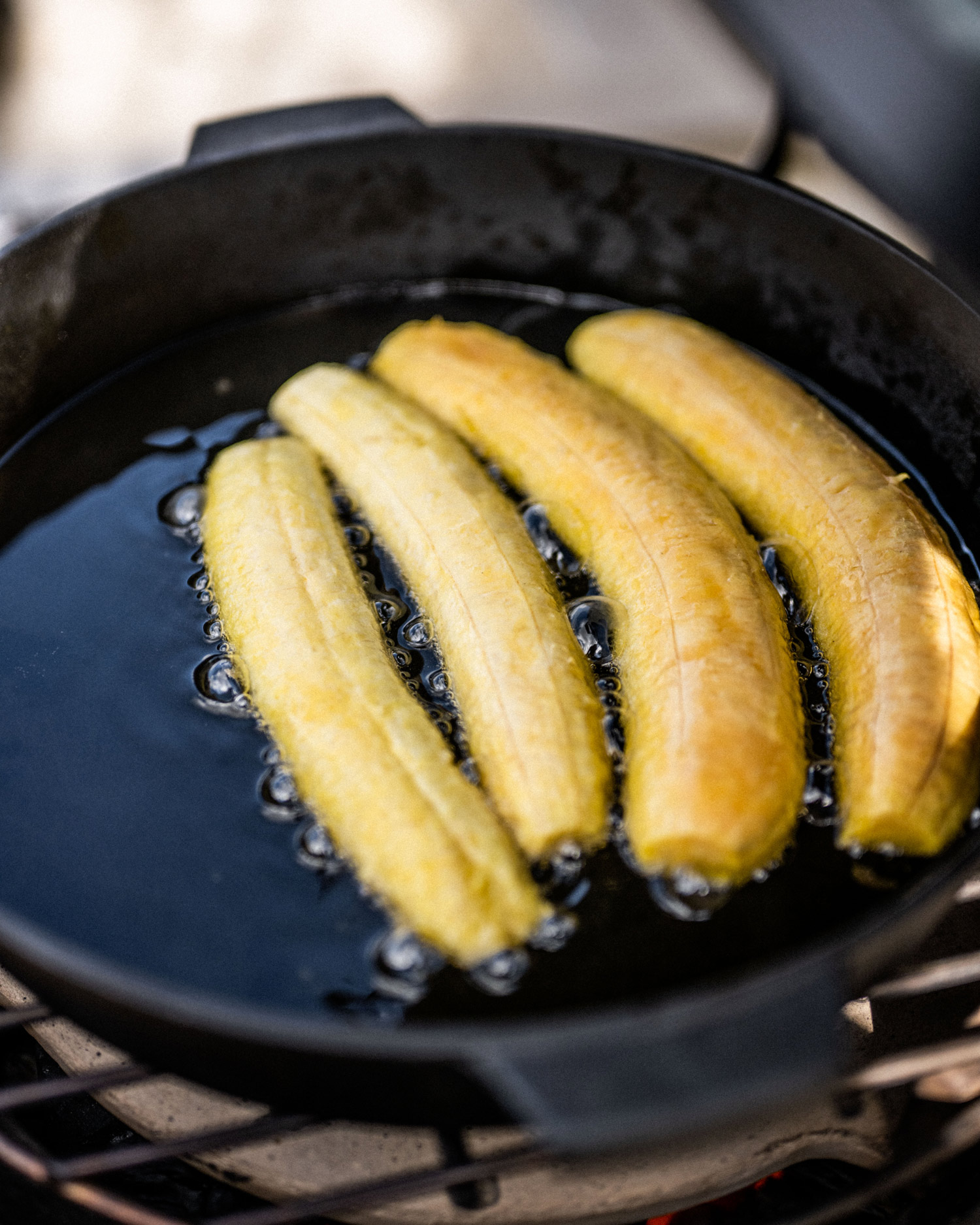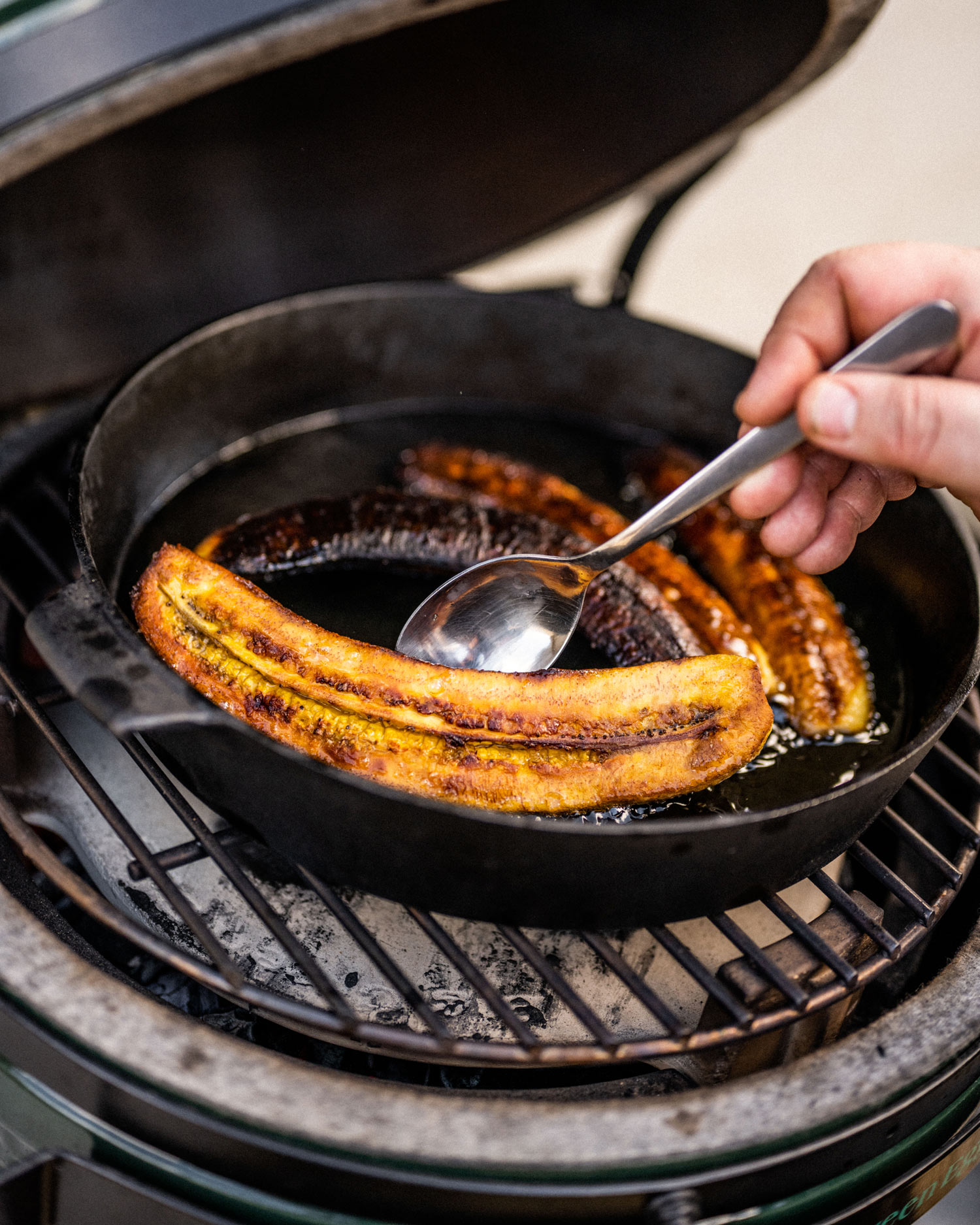 Remove from the heat and place onto kitchen paper to drain any excess oil. Liberally sprinkle with the spice mixture, then serve warm.