OVERVIEW
Based in Surrey, The Salt Box offer a wide range of cooking courses and dining events that champion locally sourced and wild ingredients cooked over fire.
Of these sponges they say: "We love to end our feasts with these ginger sponges. They hit all the right spots thanks to the mix of fresh ginger (which gives a little fiery heat) and crystallised ginger (for a moreish sweetness). A light wisp of smoke really elevates this dessert to another level, adding more depth and another dimension to the sponge that you just wouldn't be able to achieve in a conventional oven. The sponges can be paired with any seasonal fruit. Try charred peaches brushed with cardamom infused honey, for example, ripe plums with a little star anise and brown sugar, or even some fire-roasted pineapple laced with rum butter and lime."
Method
Load & light your EGG and set for direct cooking at 180°C with Stainless Steel Grid or Cast Iron Searing Grid in place.
Grill your forced rhubarb until charred and tender. Set aside on a tray. If you have any wood aven syrup to hand, give the rhubarb a brush with this.
Add the ConvEGGtor to the EGG, with legs up and Stainless Steel Grid on top.
Lightly grease 6 dariole moulds.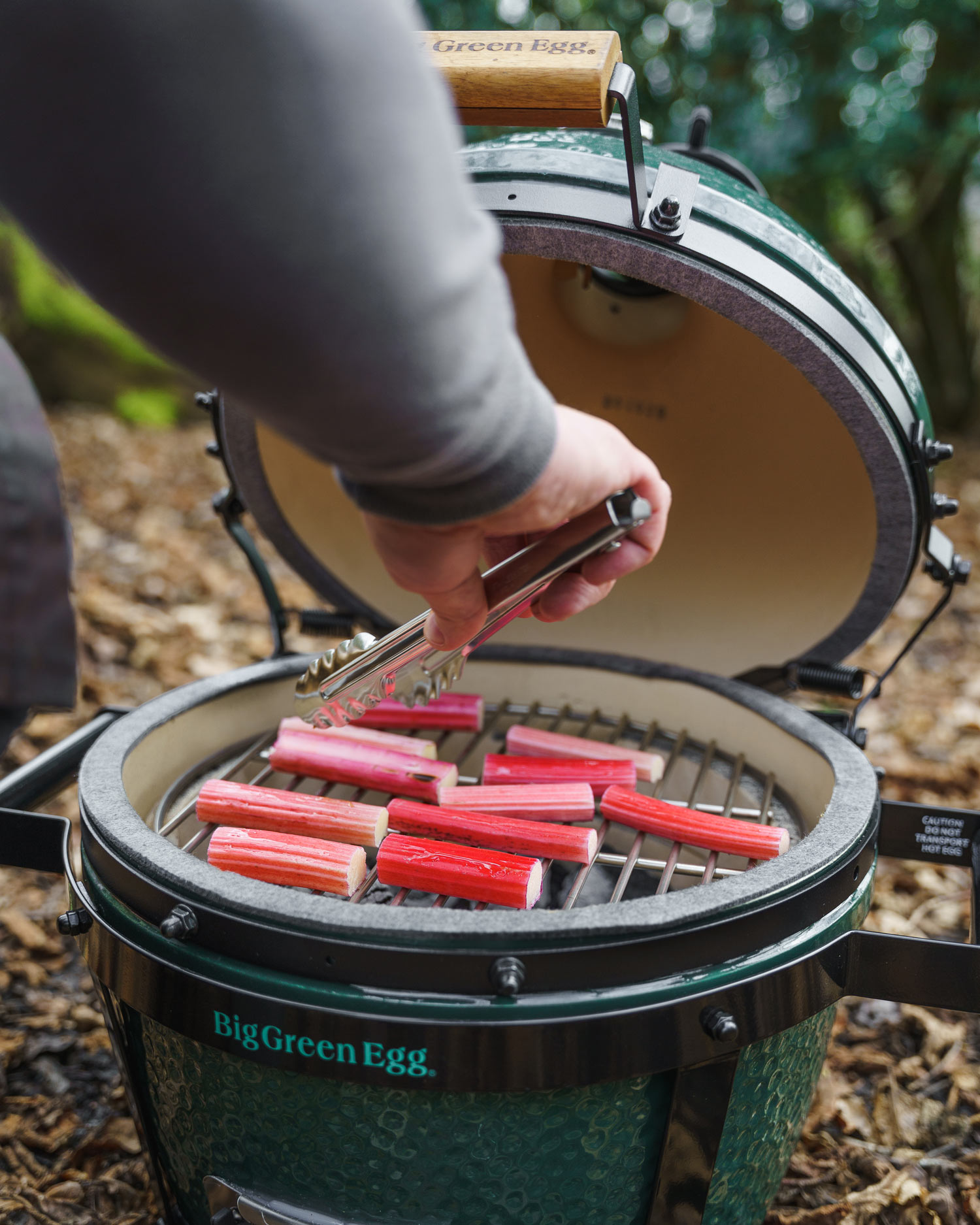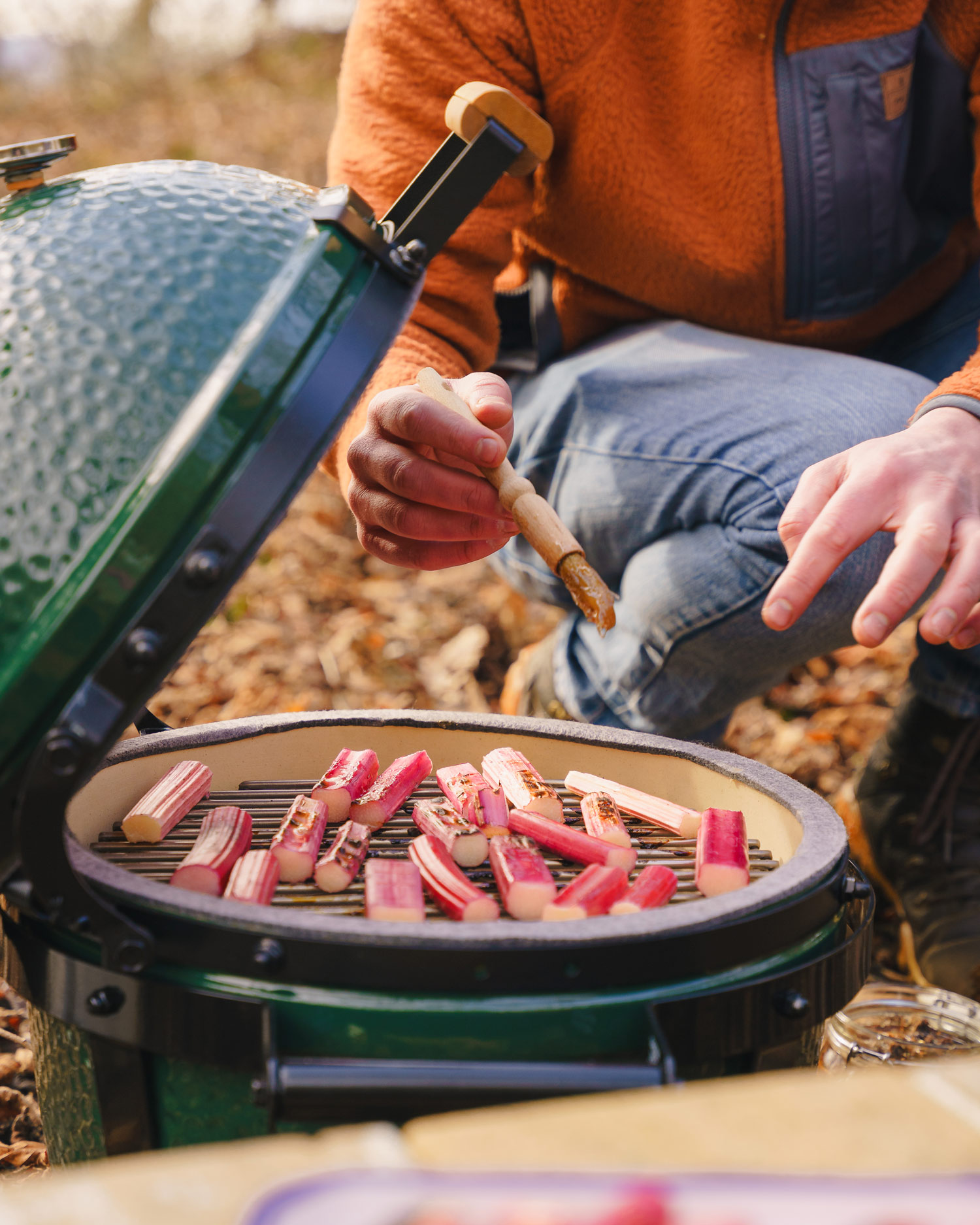 Sift the flour, ground ginger and bicarb into a bowl. Add the sugar, treacle, butter, yoghurt and eggs. Whisk until combined.
Add the ginger and fold through.
Divide the mixture into your prepared moulds and bake for 20-25 minutes until golden. To test for doneness, use a temperature probe – you are looking for a core temperature of 95°C.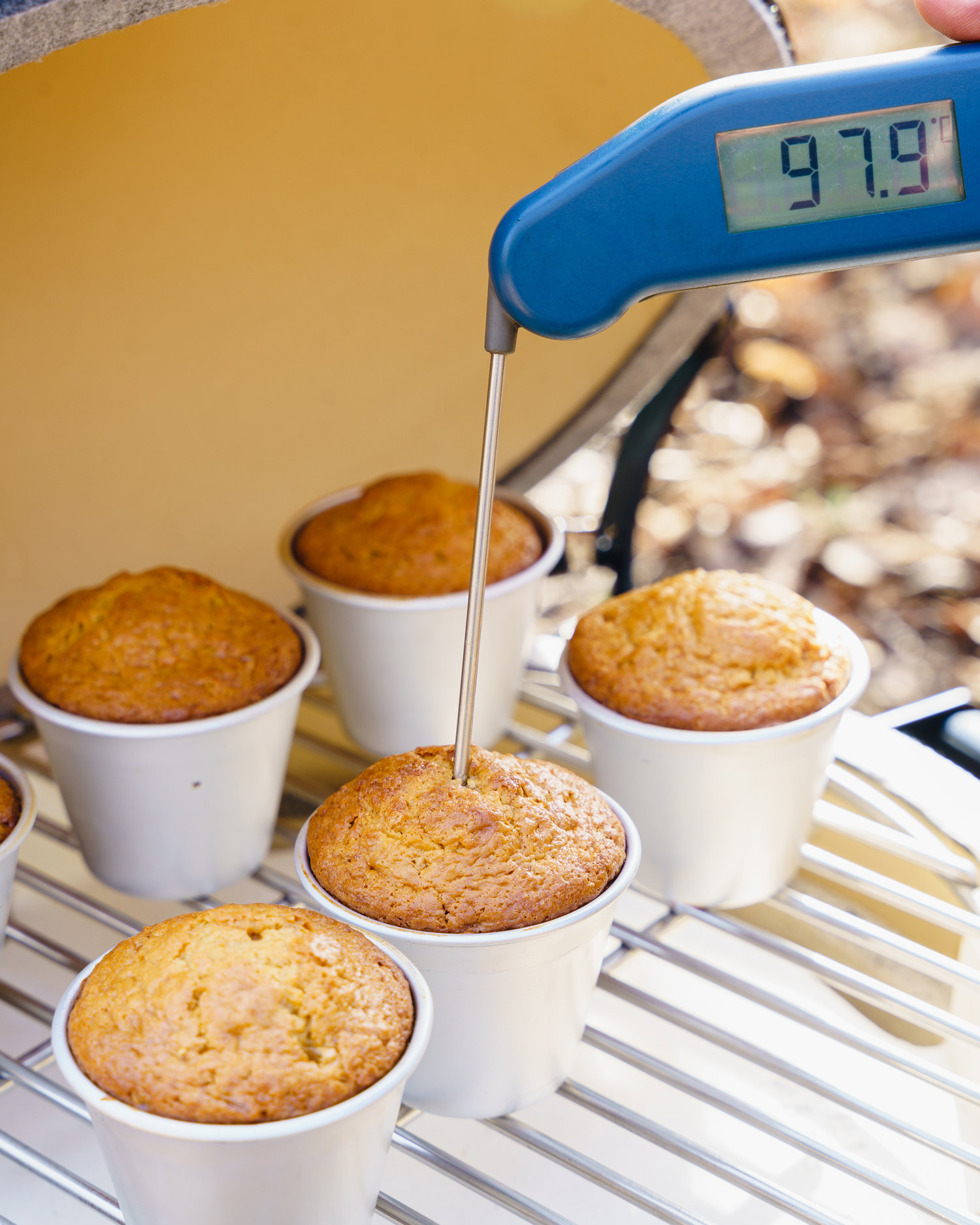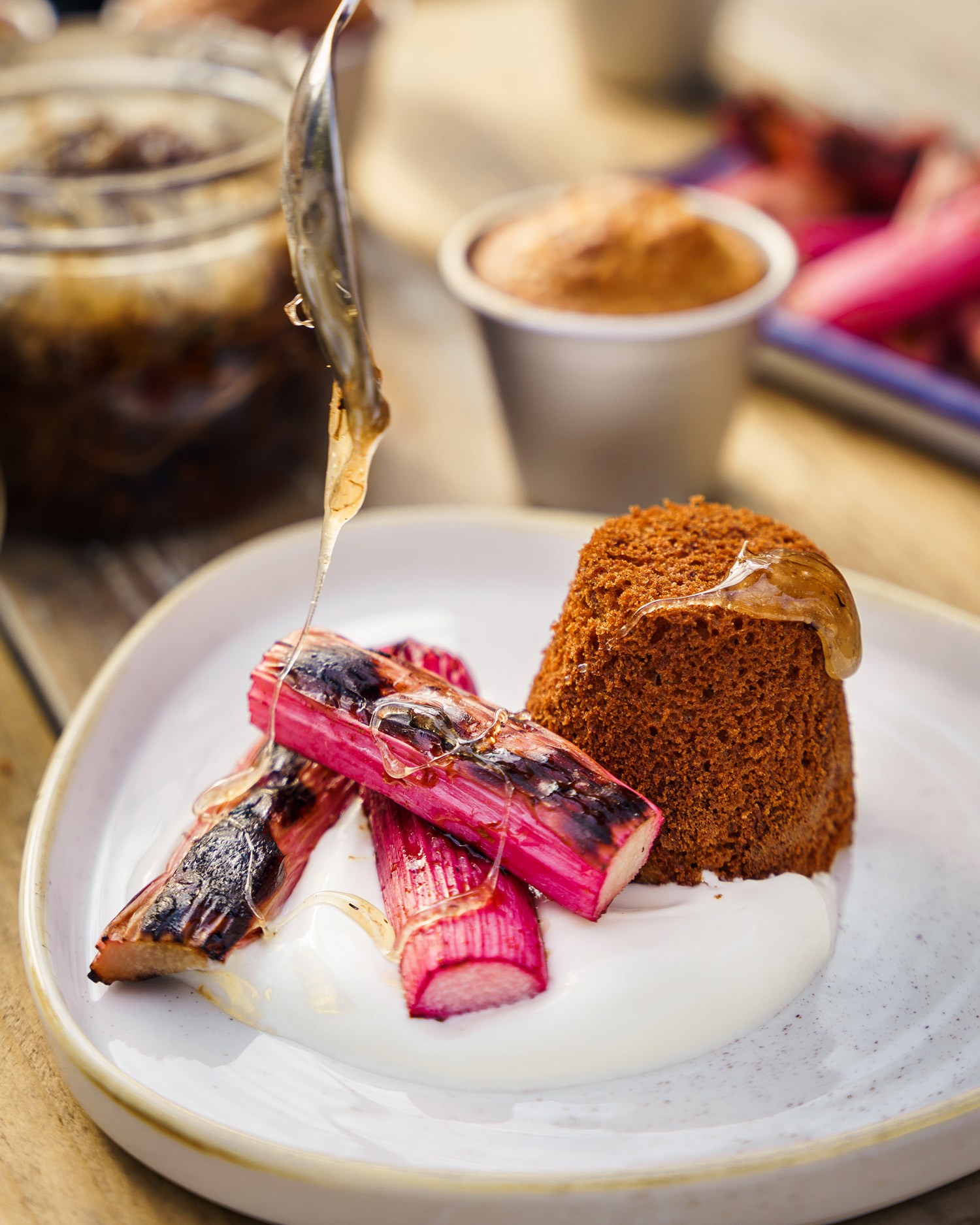 While the sponges are cooking, mix 300ml yoghurt with a little honey and set aside.
Remove the puddings from the EGG and turn out onto plates.
Serve the ginger sponges warm with the fire-roasted rhubarb and sweetened yoghurt.