Heat the olive oil in a pan. Dredge the rabbit in the seasoned flour and brown in the pan. Remove and set aside.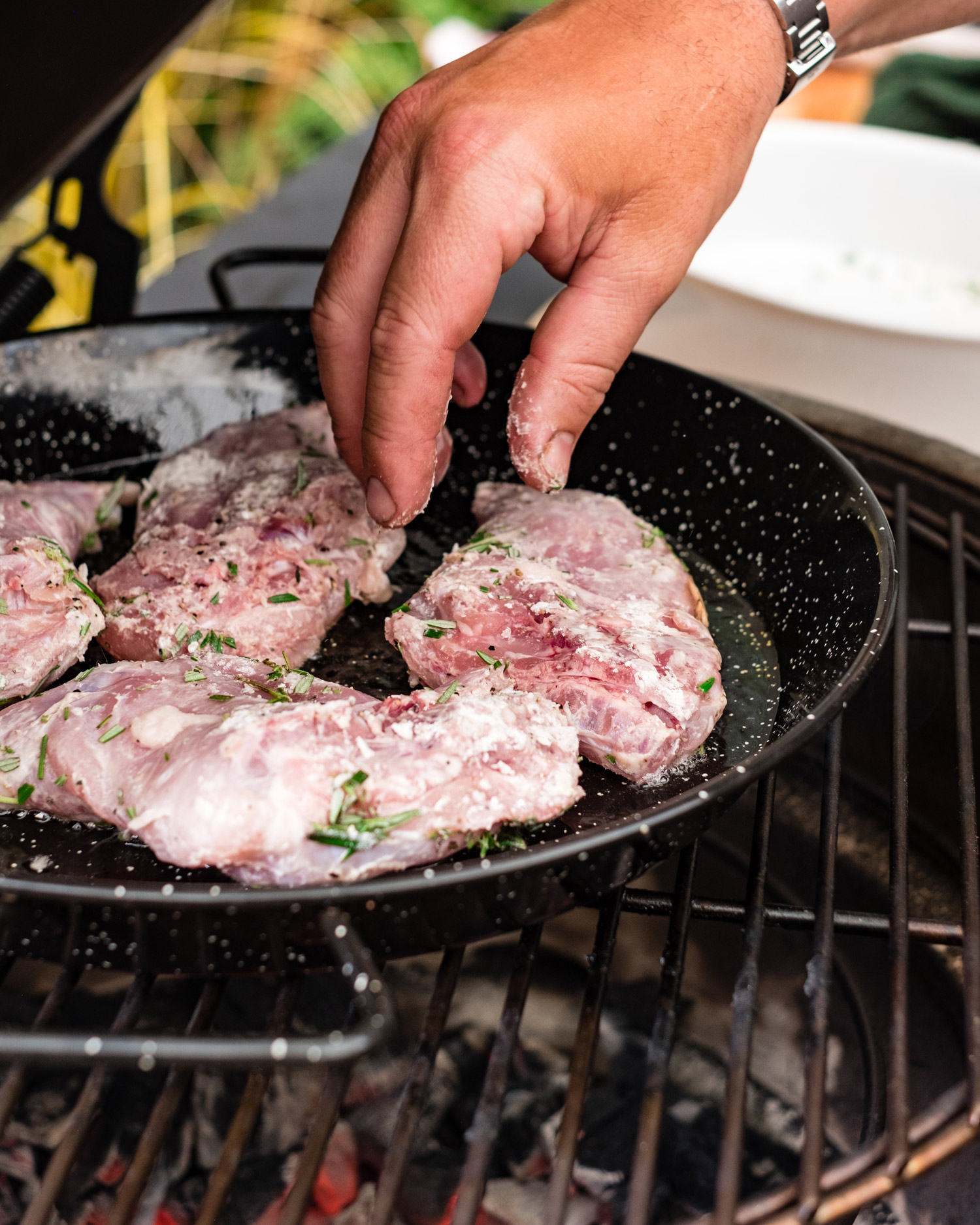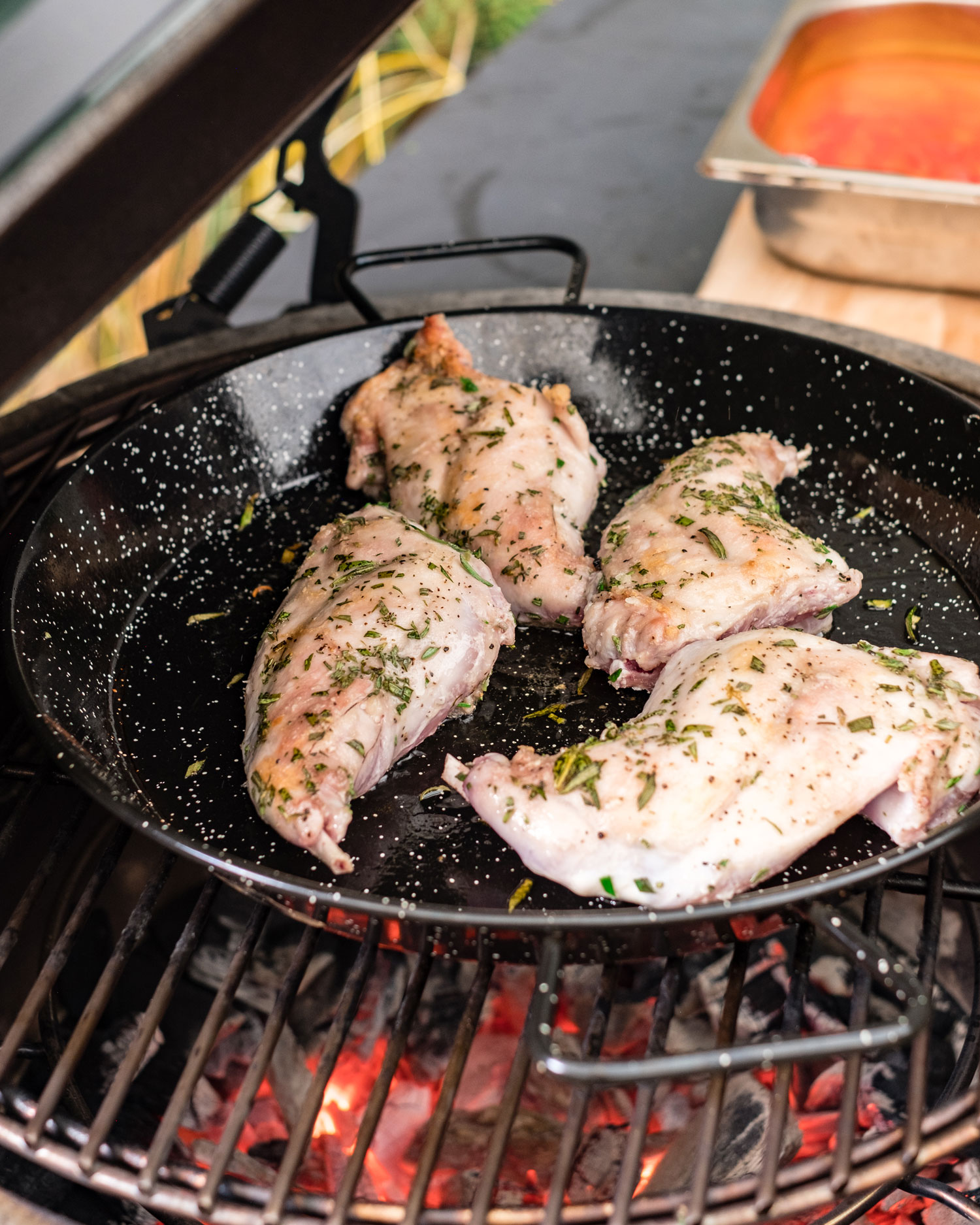 Add the herbs, onion, peppers, garlic and mushrooms and cook for 10-15 minutes until soft. Remove from the heat.
Carefully add the ConvEGGtor to the EGG, with the Stainless Steel Grid on top, then lower the temperature to 120˚C.
Add the passata, rabbit and olives to the pan and cook for 2 hours until the rabbit is tender. Season with salt and pepper and serve. We like ours with an oozy polenta.