OVERVIEW
This is a great way to hone your grilling skills on a whole bird. When you are checking the temperature, get the probe into the thickest part of the leg.
PREPARE THE PARTRIDGE
Cover the sultanas or raisins with hot water from the kettle and leave to soak for 10 minutes, then drain. Season the partridge with salt and pepper inside and out. Mix the 'Nduja with the drained sultanas, Marsala or sherry, almonds and garlic, and add salt and pepper to taste. Stuff the birds with the 'Nduja mixture.
WRAP THE PARTRIDGE
Stretch the bacon using the back of a knife to press it longer and wider, then wrap the bacon around the partridge, making sure the breasts are covered.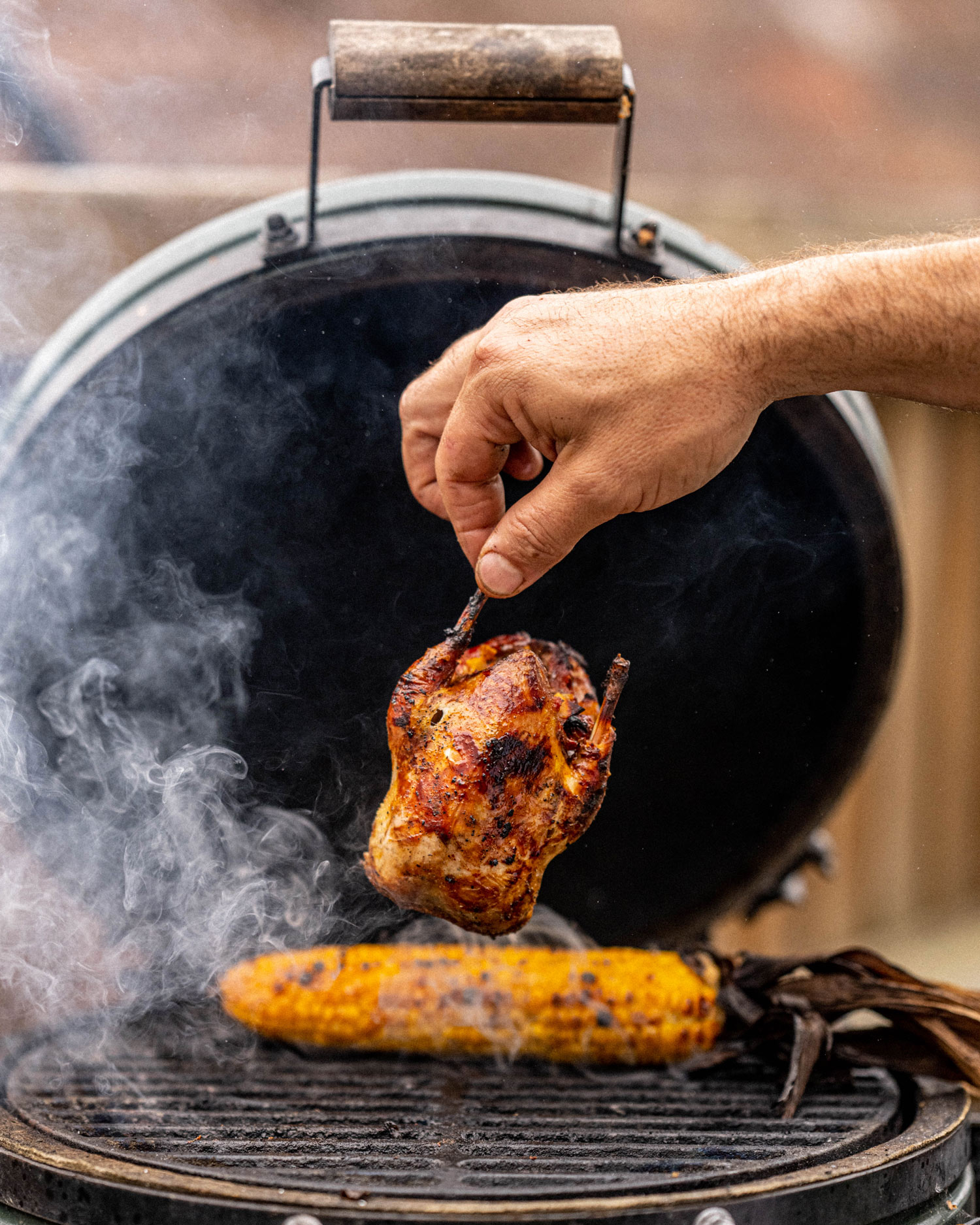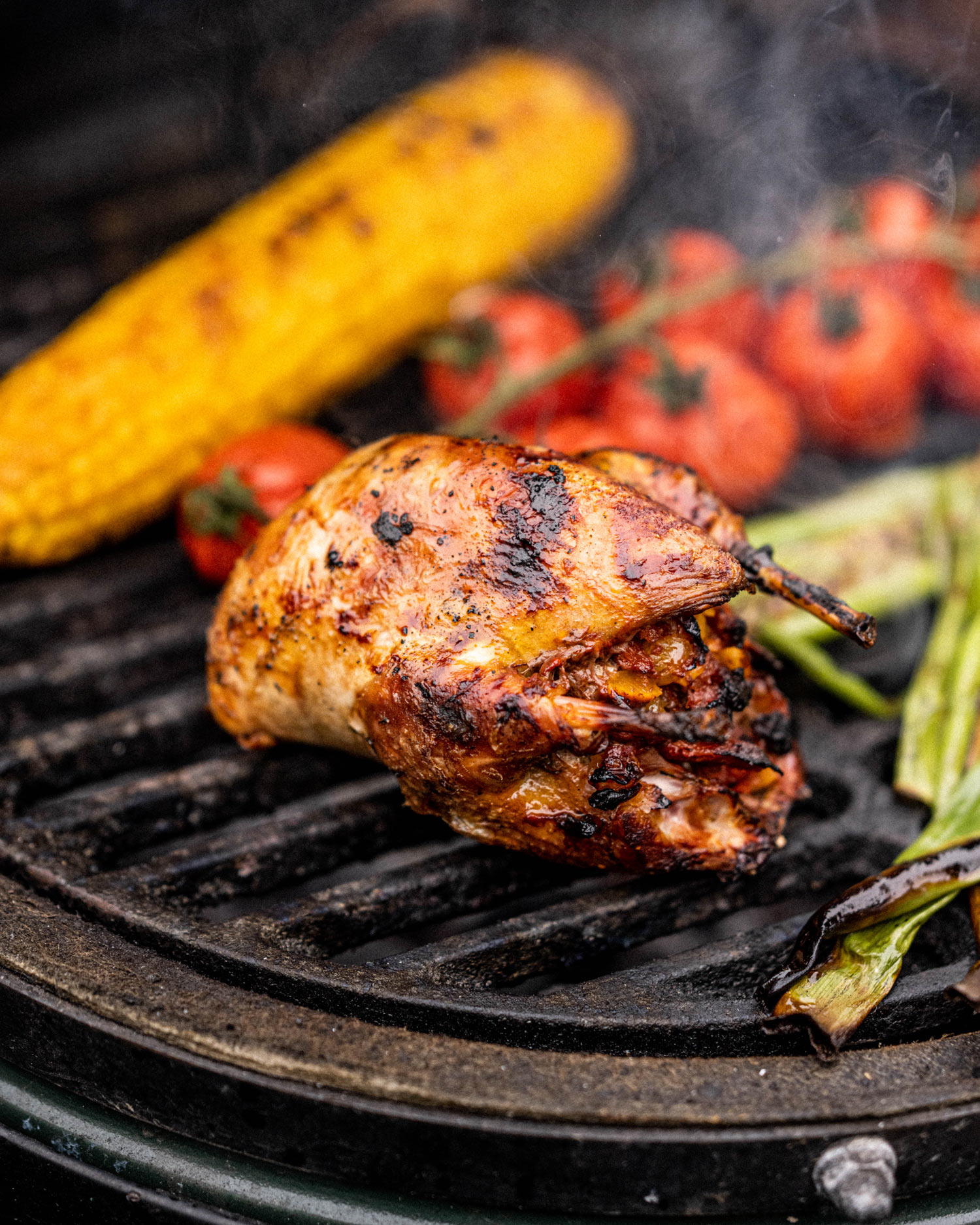 SET UP YOUR EGG
Set up your EGG for indirect cooking, using the ConvEGGtor in the legs-up position with the Stainless Steel Grid on top. Your target temperature is 180-210˚C.
COOK THE PARTRIDGE
Place the partridge on the grill on their backs, close the lid and cook for about 15 minutes, then remove the bacon (reserve to serve with the bird) and switch to cooking breast side down for about 10–15 minutes until a thermometer registers an internal temperature of 74°C and the juices run clear. Rest for 15 minutes in a warm place before serving with the bacon.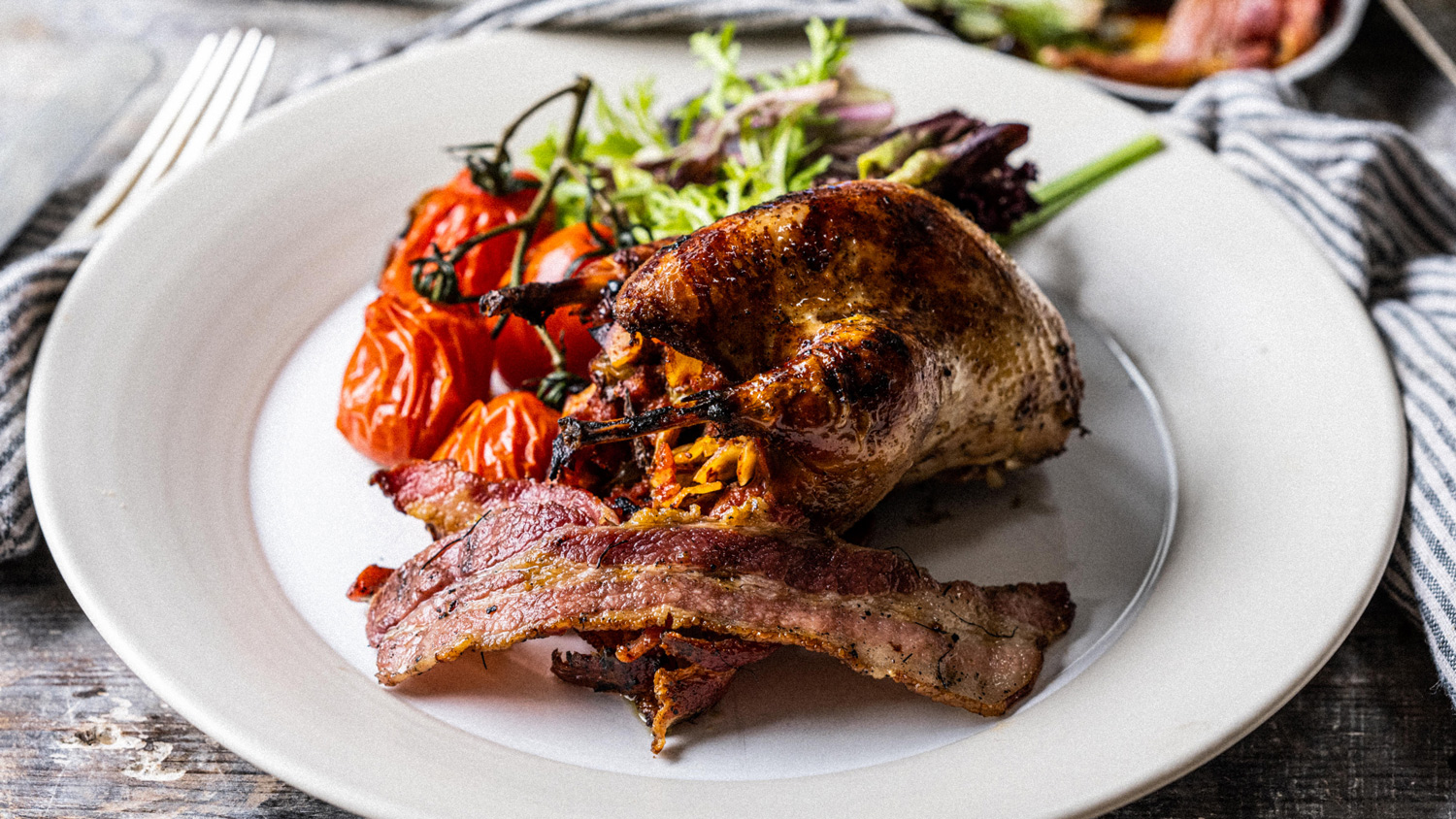 Extracted from Cooking on the Big Green Egg (Quadrille, £25)