OVERVIEW
Once you know how to make this one-pan wonder, you can adjust it to suit your preferences. Add chorizo, ramp up the heat with extra chilli, or scatter some feta on top before serving.
SET UP YOUR EGG
Set up your EGG for direct cooking, with the Stainless Steel Grid. Your target temperature is initially 180˚C.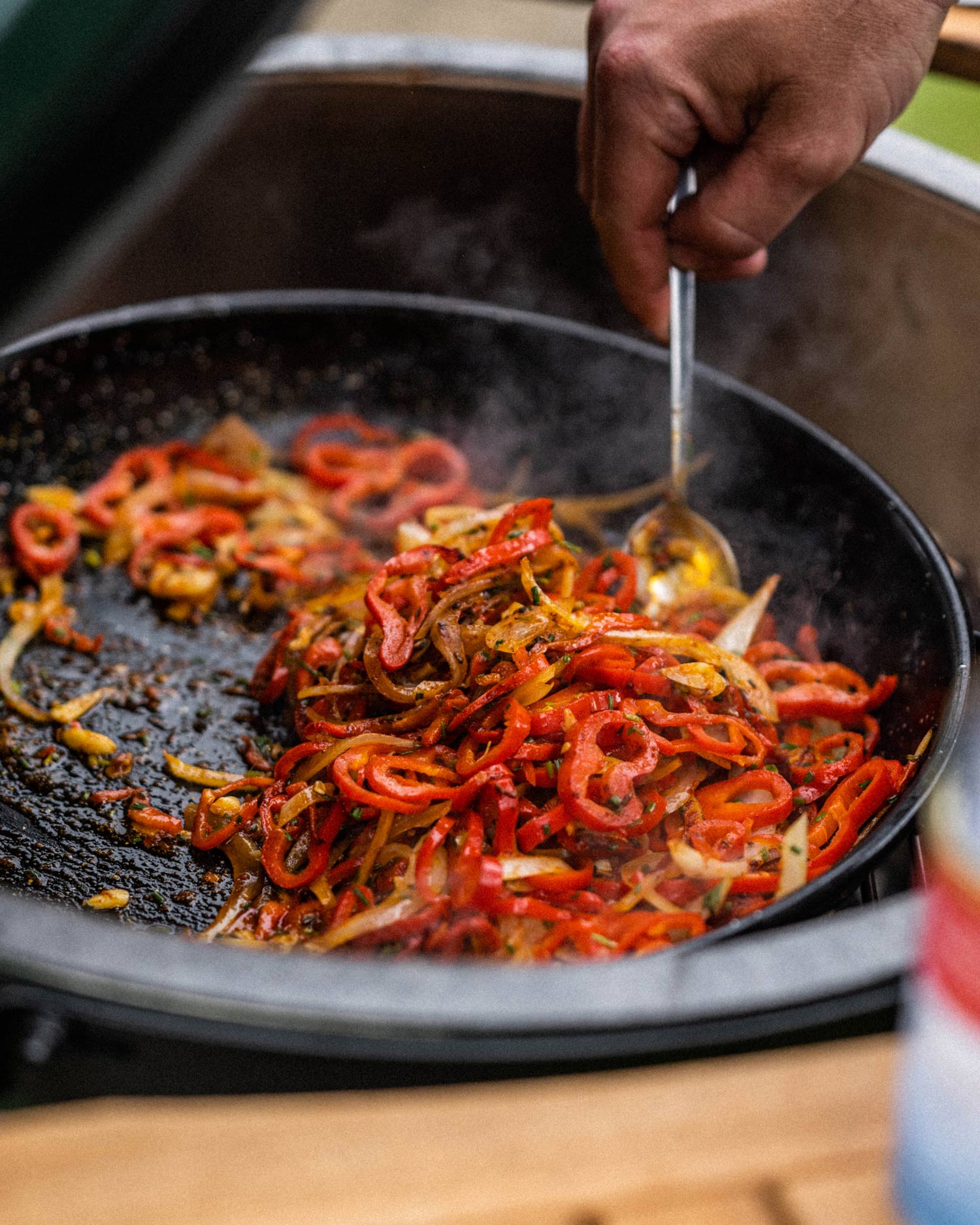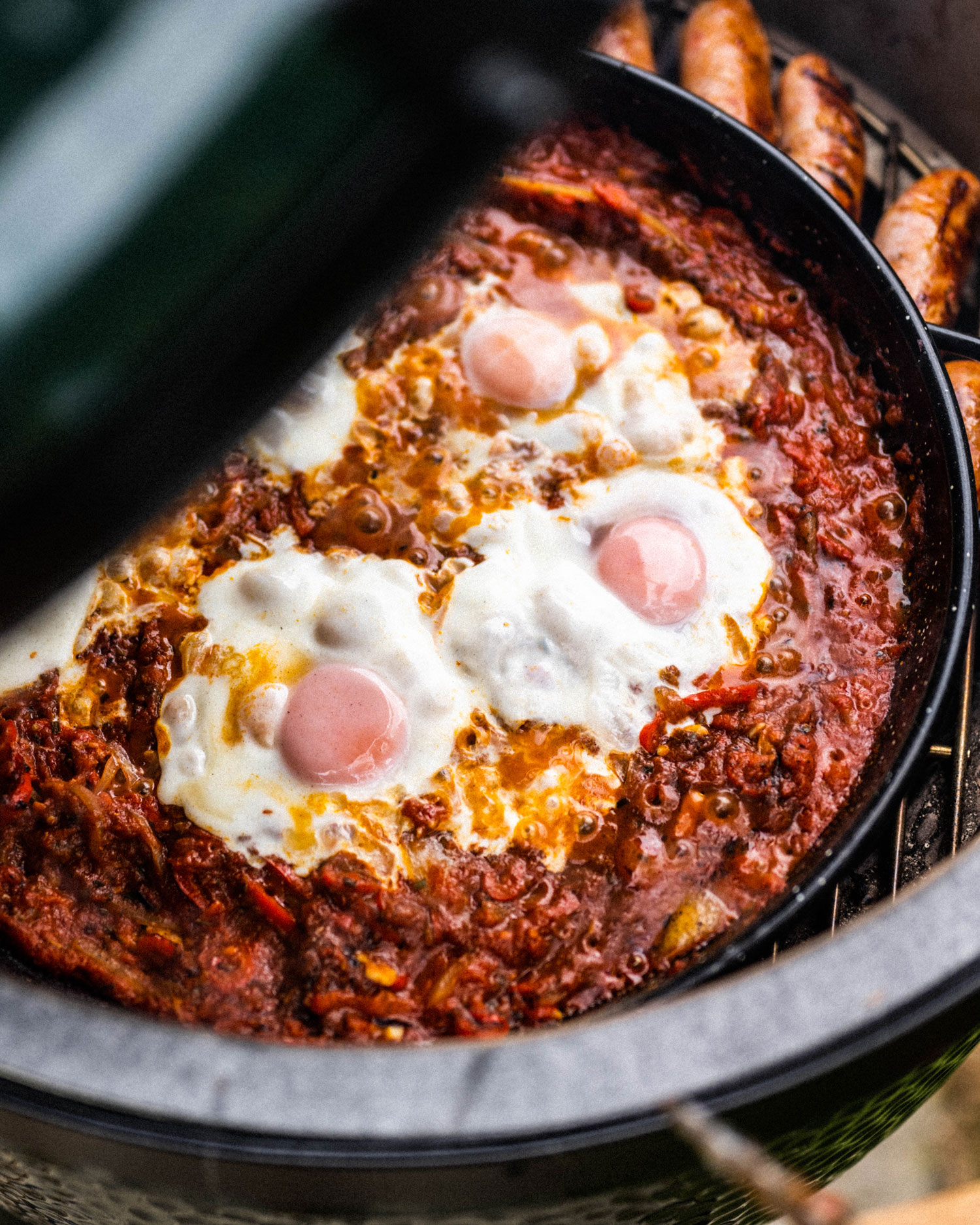 SAUTÉ YOUR BASE INGREDIENTS
Add the olive oil, onion, red peppers and chilli pepper to the Big Green Egg Paella Pan. Burp your EGG, open the dome and place on the Stainless Steel Grid. Cook, stirring regularly, for 15 minutes. Add the garlic and spices (except the za'atar) and cook, continuing to stir, for a further 10 minutes.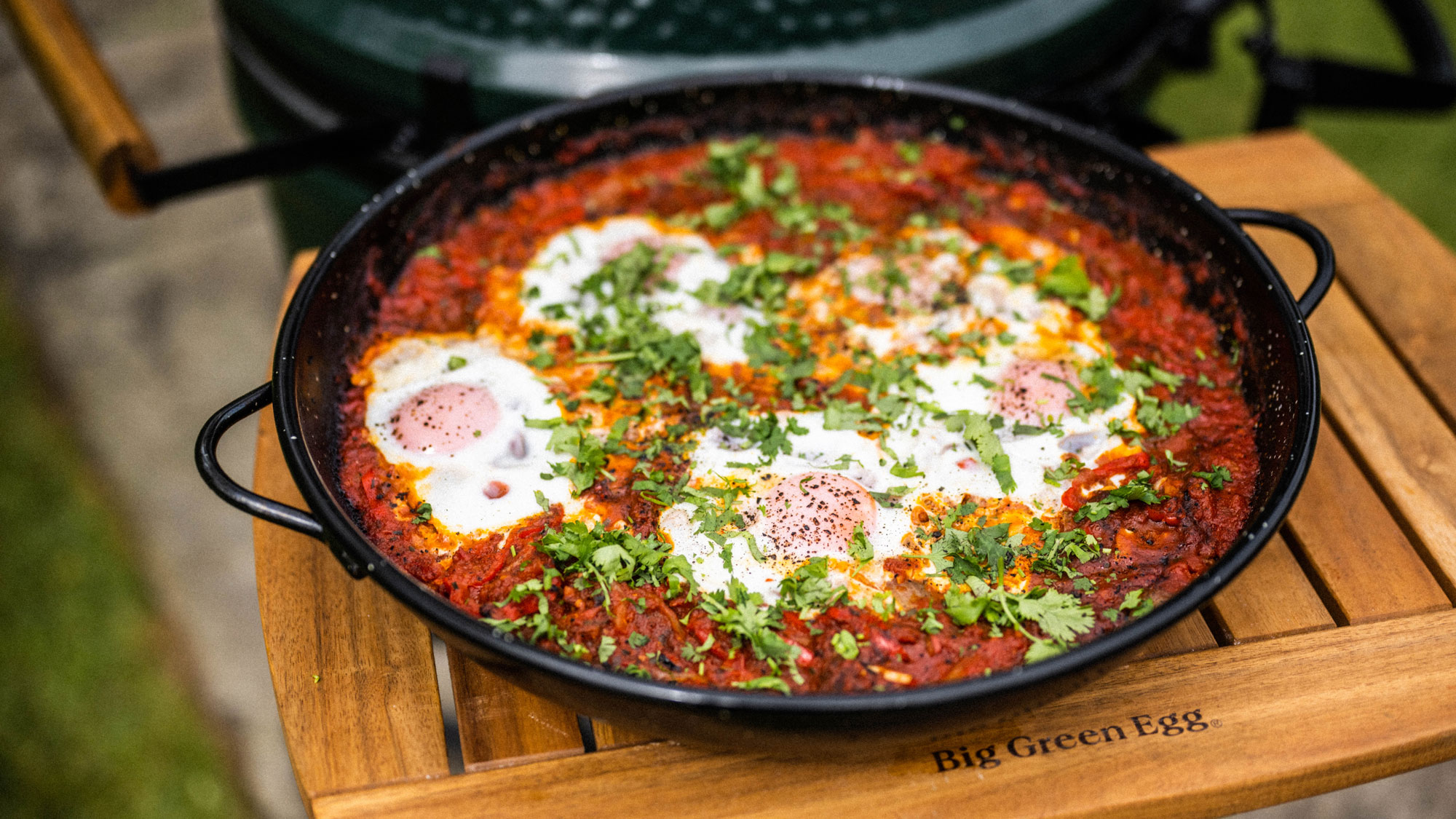 ADD TOMATOES
Add the tomatoes, turn your EGG down to 140˚C and cook for 30 minutes. Make small wells in the mixture and crack in your eggs. Cook for a further 6-7 minutes until the egg whites are set but the yolks are still runny. Scatter over the za'atar and coriander and serve with some fresh flatbreads.