SET UP YOUR EGG
Set up your EGG for indirect cooking by adding the ConvEGGtor in legs up position and your Stainless Steel Grid on top. Your target temperature is 180˚C.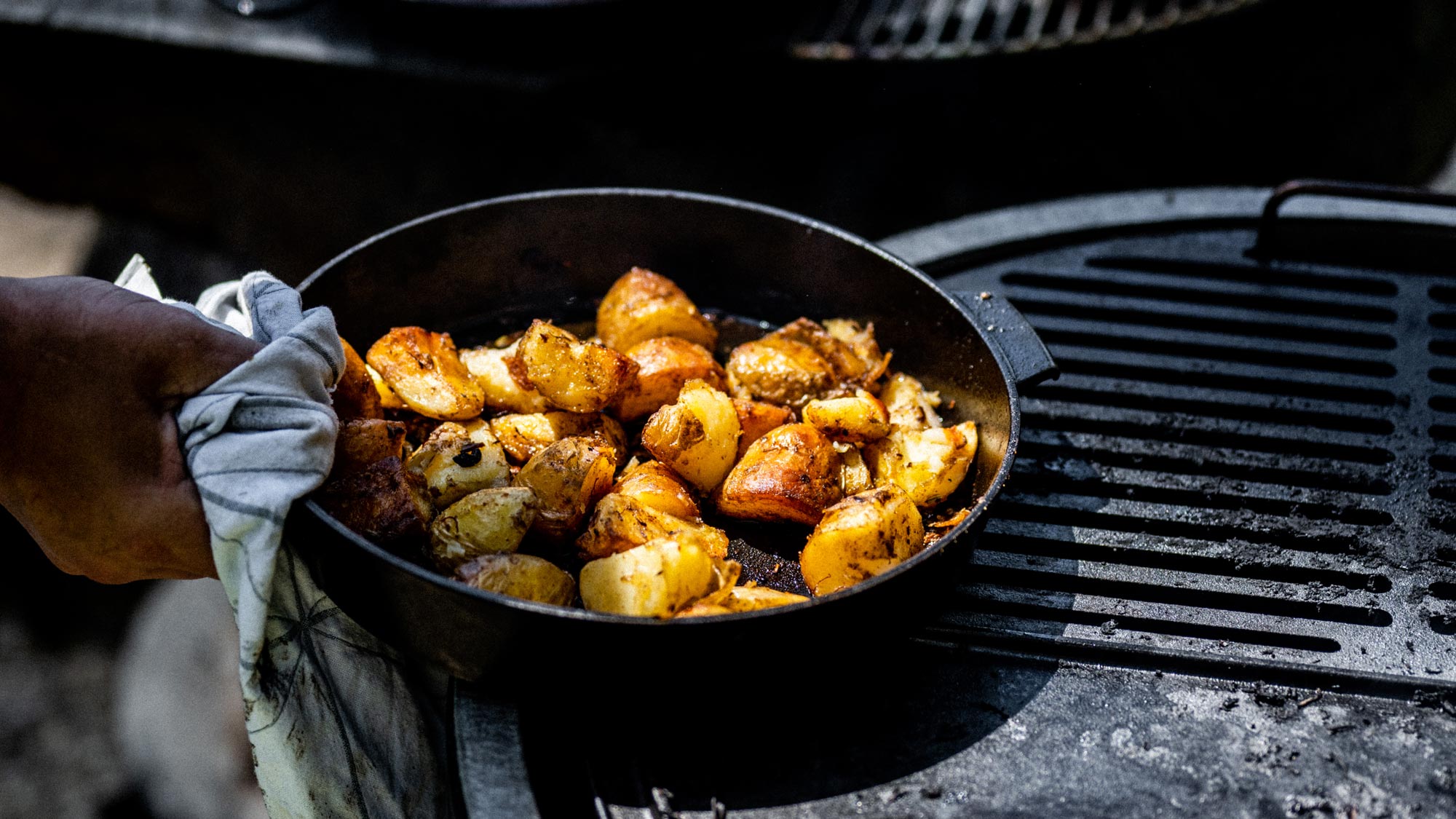 TO COOK THE POTATOES
Toss the potatoes in the oil and spices. Add to a Cast Iron Skillet or Non-stick Drip Pan and cook for about 45 minutes or until crisp and golden.
Garnish with the curry leaves and some chilli sauce if you like.