How to put out & re-light your EGG
Loading, lighting and relighting
It is a ritual that'll become second nature before you know it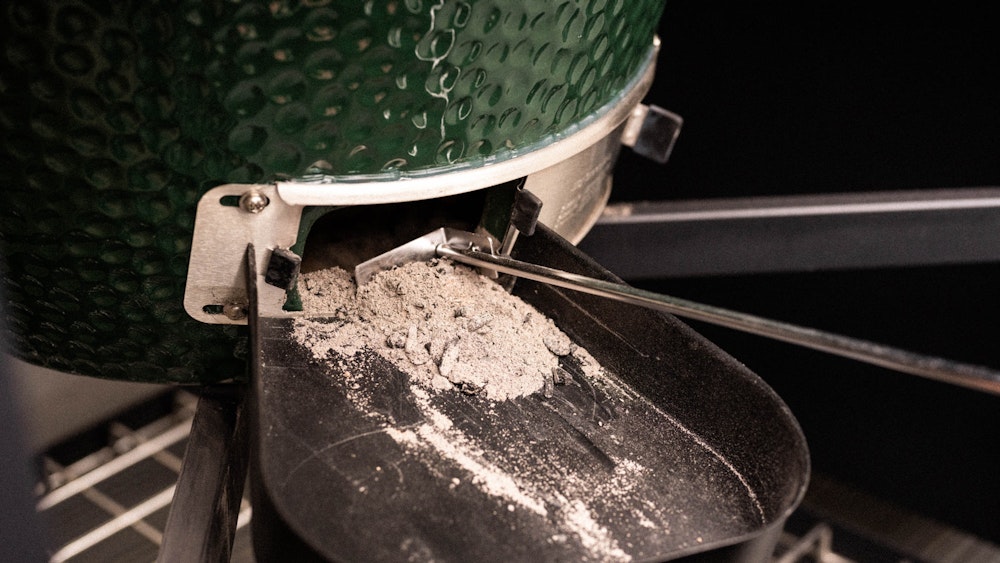 Put it out
After a cook you're likely to notice that some of your charcoal is white, while some is black. This black coal can be reused. To avoid it going to waste, fully close the rEGGulator Cap and Draft Door. This will extinguish your EGG immediately, ensuring that you can use the remaining charcoal for your next cook.
Rake away
When you're ready to cook again, rake the old coals thoroughly to encourage any ash to fall through the Fire Grate. Next, open up the Draft Door and remove the ash dragging it out with an Ash Tool into an Ash Pan (any warm embers should be disposed of into a bucket of sand or water).
Load & Light
Top up with some new charcoal and light your EGG as normal. If there is a lot of debris left over from your previous cook, you may like to leave it burning at a high heat for 20 minutes or so to get rid of it. You can read more about carbon cleaning in our 'How to clean your EGG' guide.
Diamonds in the rough
Unlike some charcoal, our 100% organic lumpwood is totally free from toxins, accelerants and harmful chemicals that might taint your food. In fact, it actively enhances it. What's more, our charcoal produces less ash than briquettes, so you get more value and performance in every bag. This is why you'll want to make sure that you don't let any of it go to waste!