OVERVIEW
This classic Thai dish has Persian and Indian influences, which reflect the complex history of Asia's spice trading routes. Tough, muscular ox cheek and beef shin are broken down to melting tenderness in a sauce of coconut milk, potatoes, tamarind, fish sauce and more spices than you can shake a cinnamon stick at.
The following recipe shows you how to cook the entire dish on your Big Green Egg, cooking directly at a higher heat (to brown the meat), then lowering the temperature and adding the ConvEGGtor for indirect slow cooking. If you are short on time, or are not confident bringing the temperature down, set the EGG to 120°C and brown the meat on your kitchen hob.
METHOD
Using a large Dutch Oven, heat the oil and brown the meat in batches. Remove and set aside. Blend all of the paste ingredients together in a food processor and add to the Dutch Oven. Cook for 10 minutes, stirring regularly.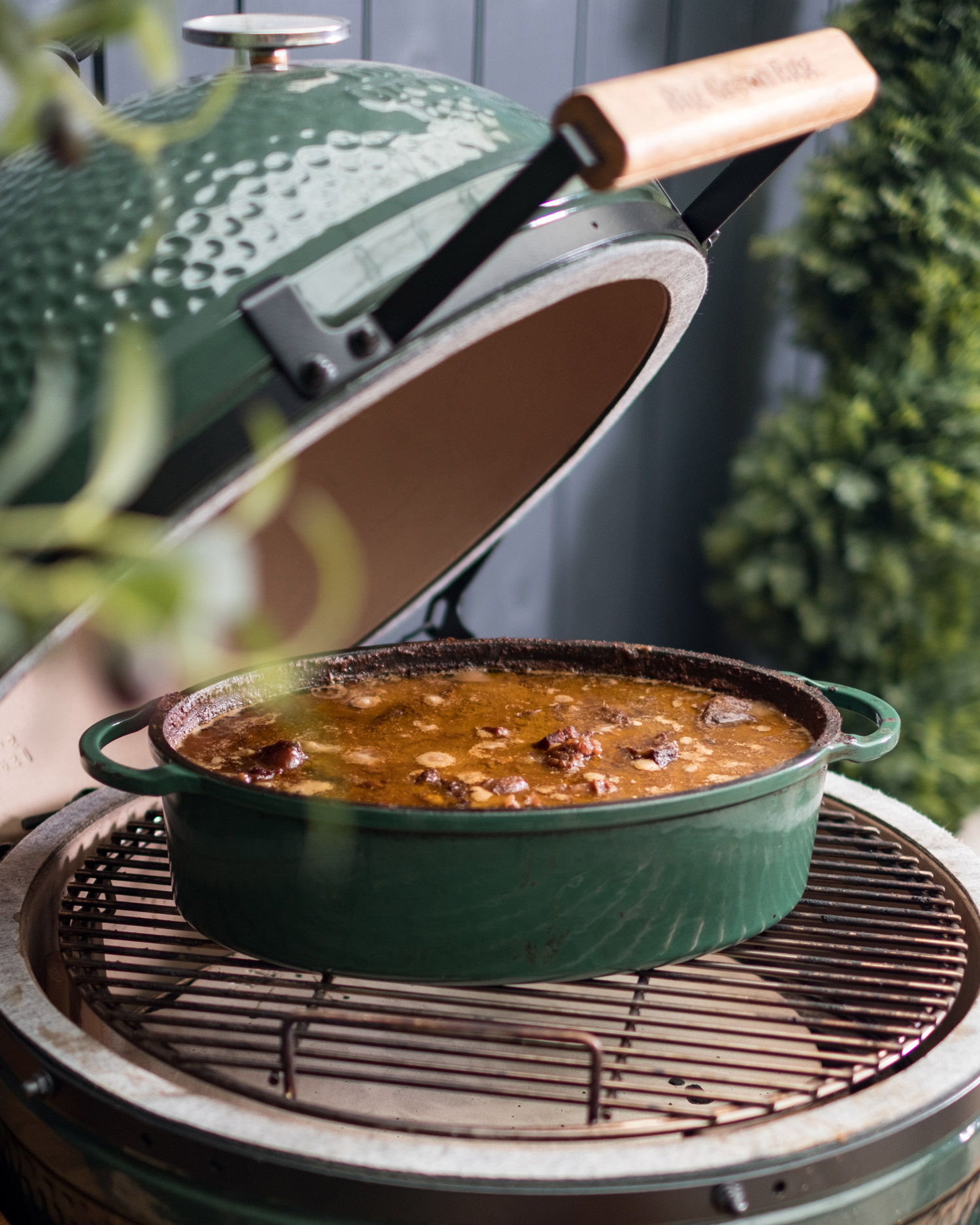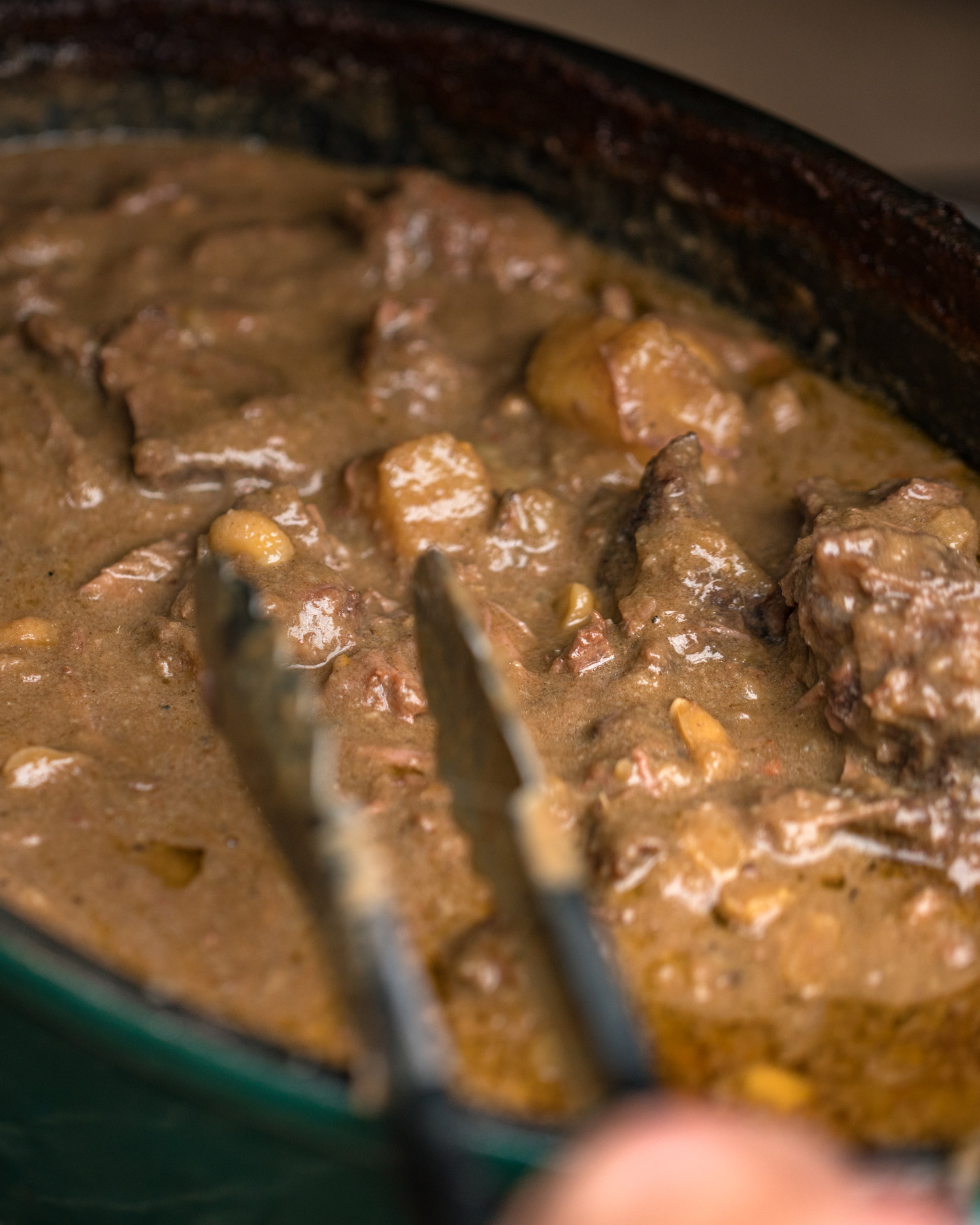 Add the shallots and cook for 5 minutes, then remove from the heat and return the beef to the pan.
Lower the temperature of your EGG to 120°C.
Add the coconut milk and cream, potatoes, tamarind and fish sauce to the Dutch Oven. If you need some water to cover the beef and potatoes add now. Cook on the EGG for at least 3 hours.
You are looking for the meat to pull apart and the coconut milk to reduce and 'split' and release its oil.
Add the peanuts and cook for a further 20 minutes, stirring a couple of times. Serve with rice and a sprinkling of coriander leaves or extra chillies if you wish.