SET UP YOUR EGG
Set up your EGG for direct cooking with the Cast Iron Searing Grid and a Plancha Griddle. Your target temperature is 180˚C.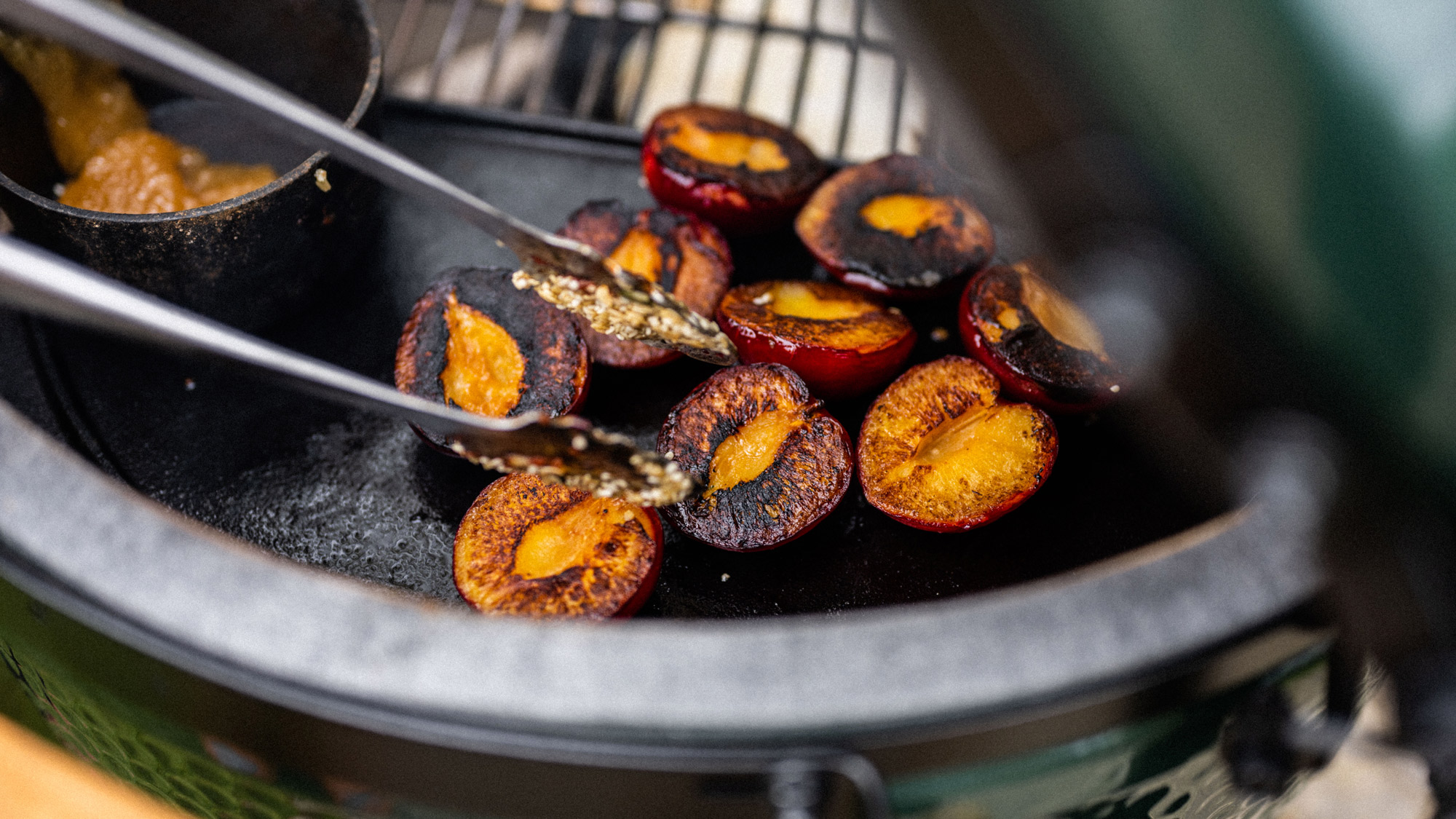 GRILL YOUR PLUMS
Add a little butter to your plum halves and cook flesh side down on a plancha for about 20 minutes until burnt and starting to cook through. Turn over and cook for 5 minutes.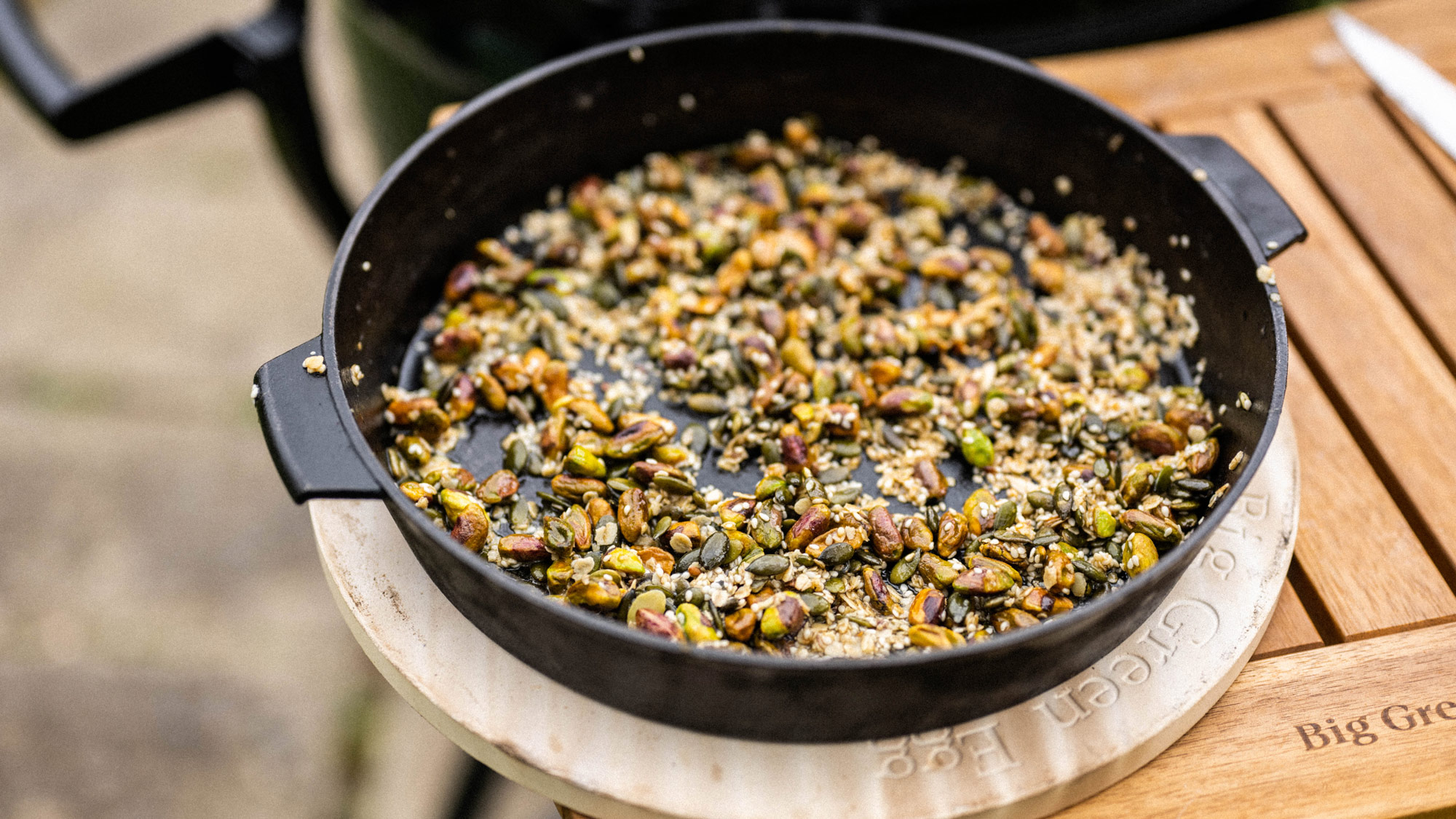 TOAST YOUR GRANOLA
Add all of the granola ingredients to your Cast Iron Skillet and cook for 20 minutes, stirring regularly.
PLATE AND SERVE
Place your burrata on a plate with 3 plum halves. Scatter with the granola and pour over some pine honey (you can warm this slightly in your EGG if you like).