In a Cast Iron Dutch Oven, brown the goat on all sides in the oil (you might need to do it in batches). Remove and set aside then add the garlic, ginger, spring onion and chillies.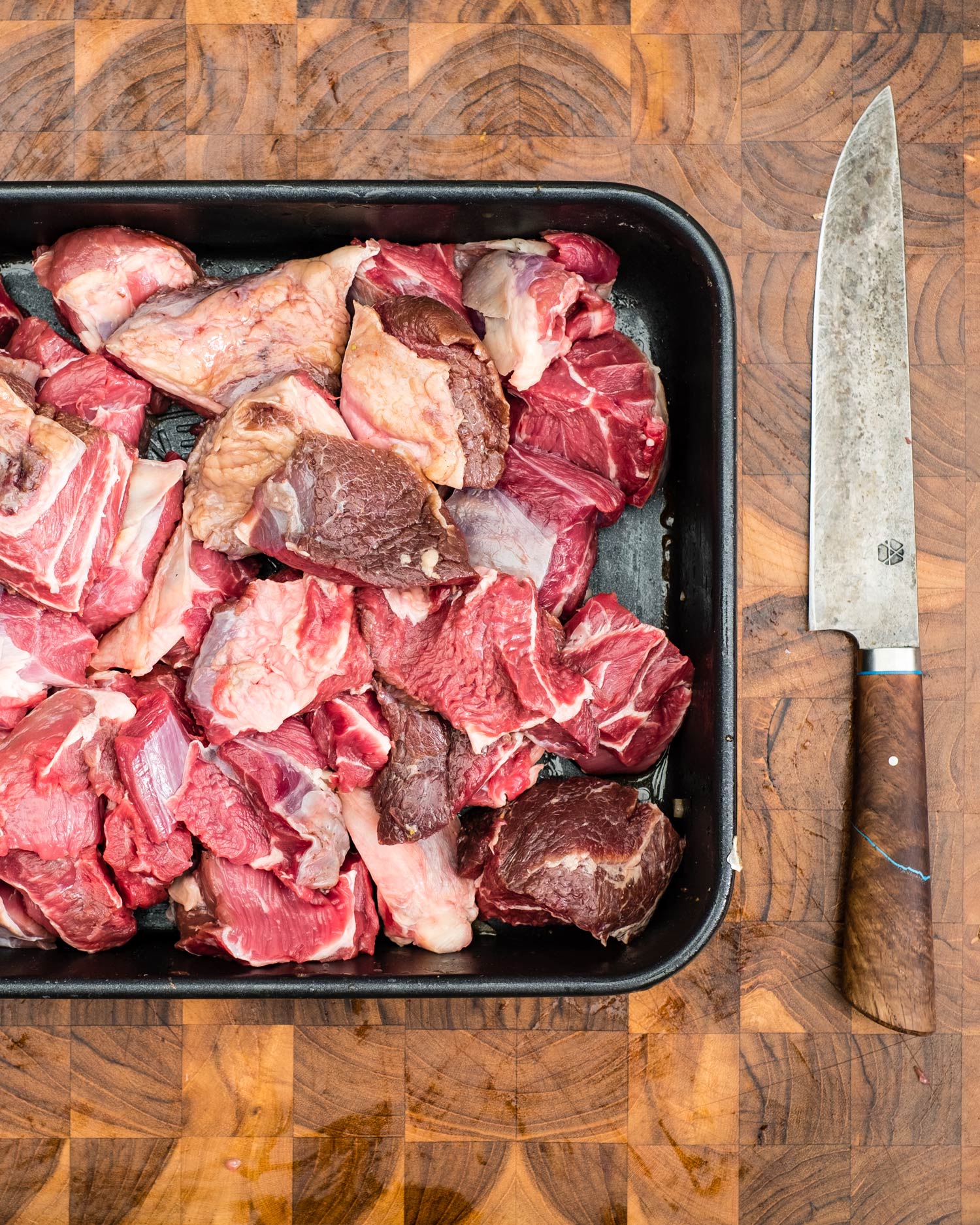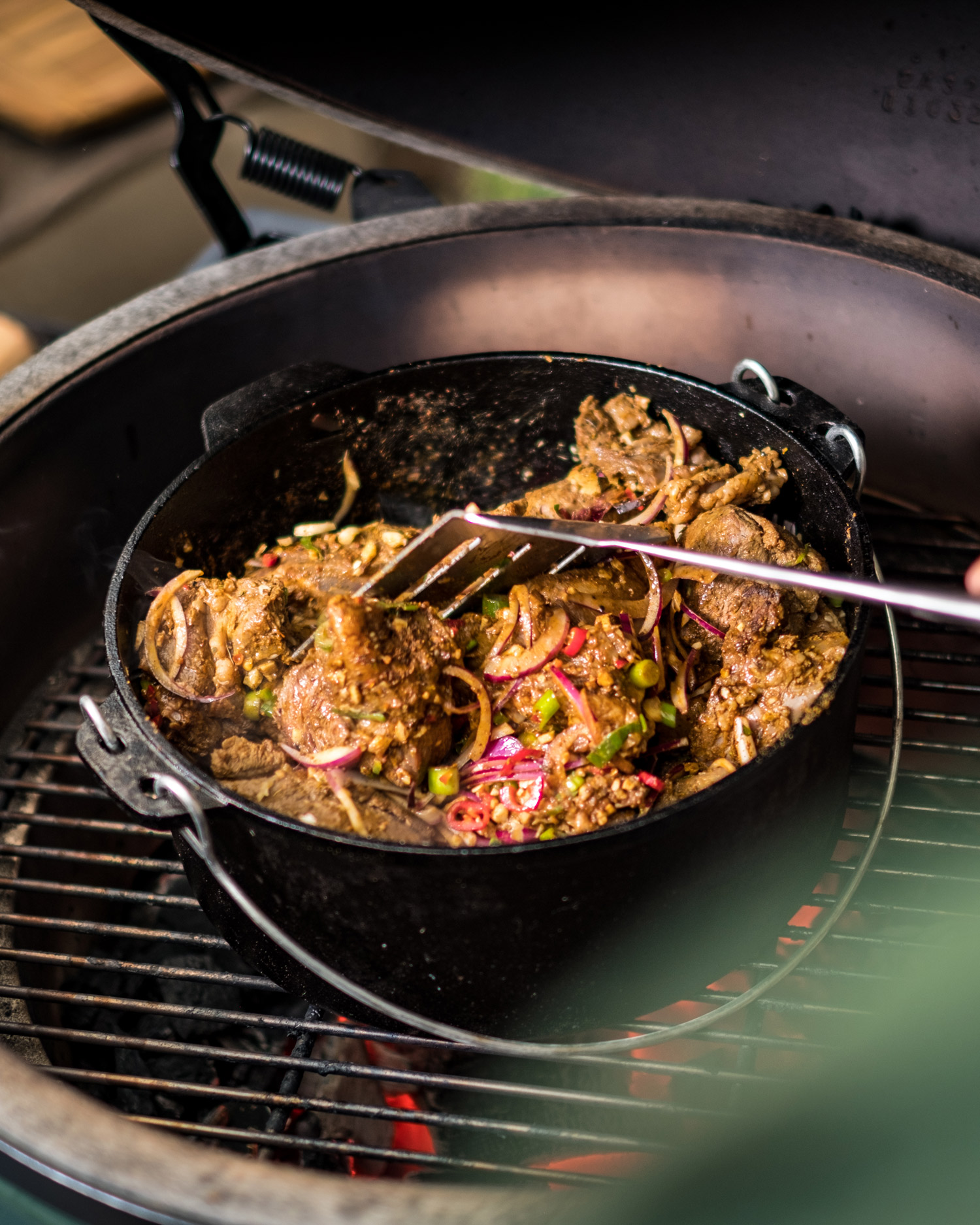 Cook for 10 minutes. Add the thyme, curry powder, pepper, tomato puree and stock cube and stir well. Cook for a further 10 minutes then return the goat to the pan.
Add the ConvEGGtor and bring the temperature down to 120°C. Cover the goat with water and cook until tender and falling apart – about 3 hours.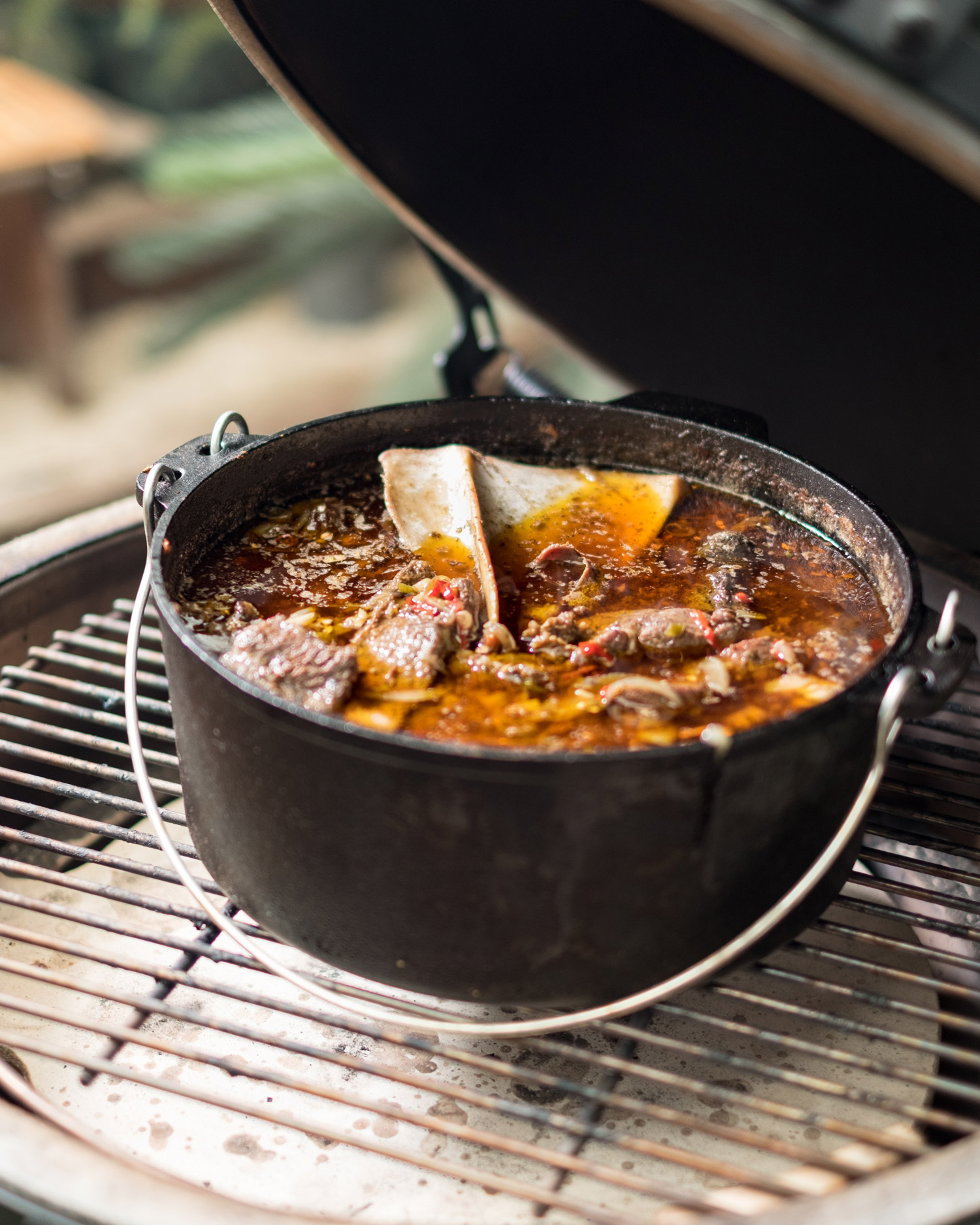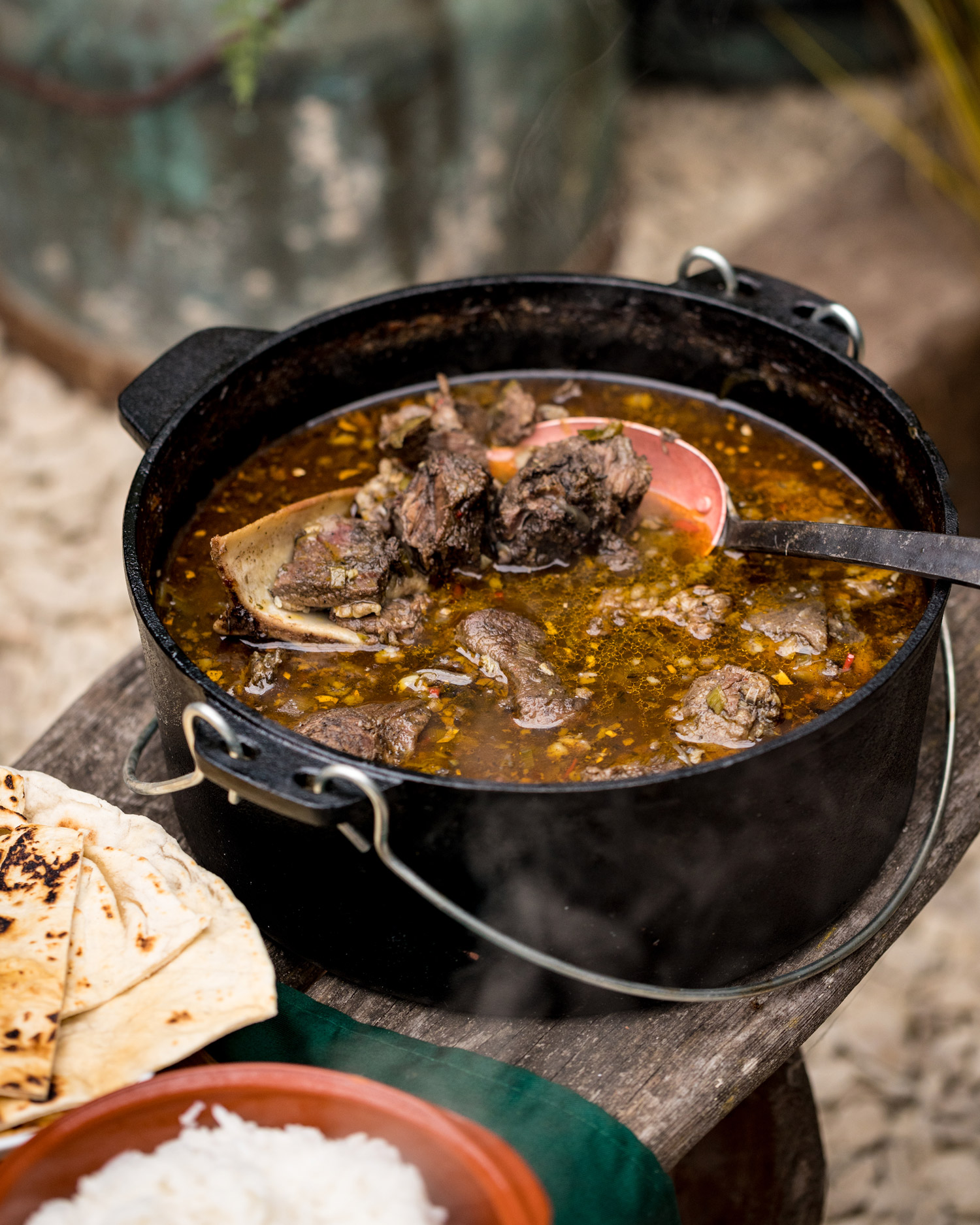 Serve with rice or roti.