OVERVIEW
Smoked salmon. Those two words are so often seen together because they truly are a match made in heaven. Whether that be cold smoked salmon, hot smoked salmon, or – as you see here – cured and hot smoked.
But that isn't to say that all smoked salmons are created equal. It's important to start with exceptional ingredients (you'll find that the flavour and texture you get from a salmon caught wild or sourced from a farm that emphasises quality and welfare is well worth spending a bit of money on) and to control the amount of smoke they are exposed to (that's where the EGG comes in).
The result is well worth the effort and you'll find that you have multiple uses for any leftovers – whether that be in a lasagne, Thai fish cakes or in a breakfast dish.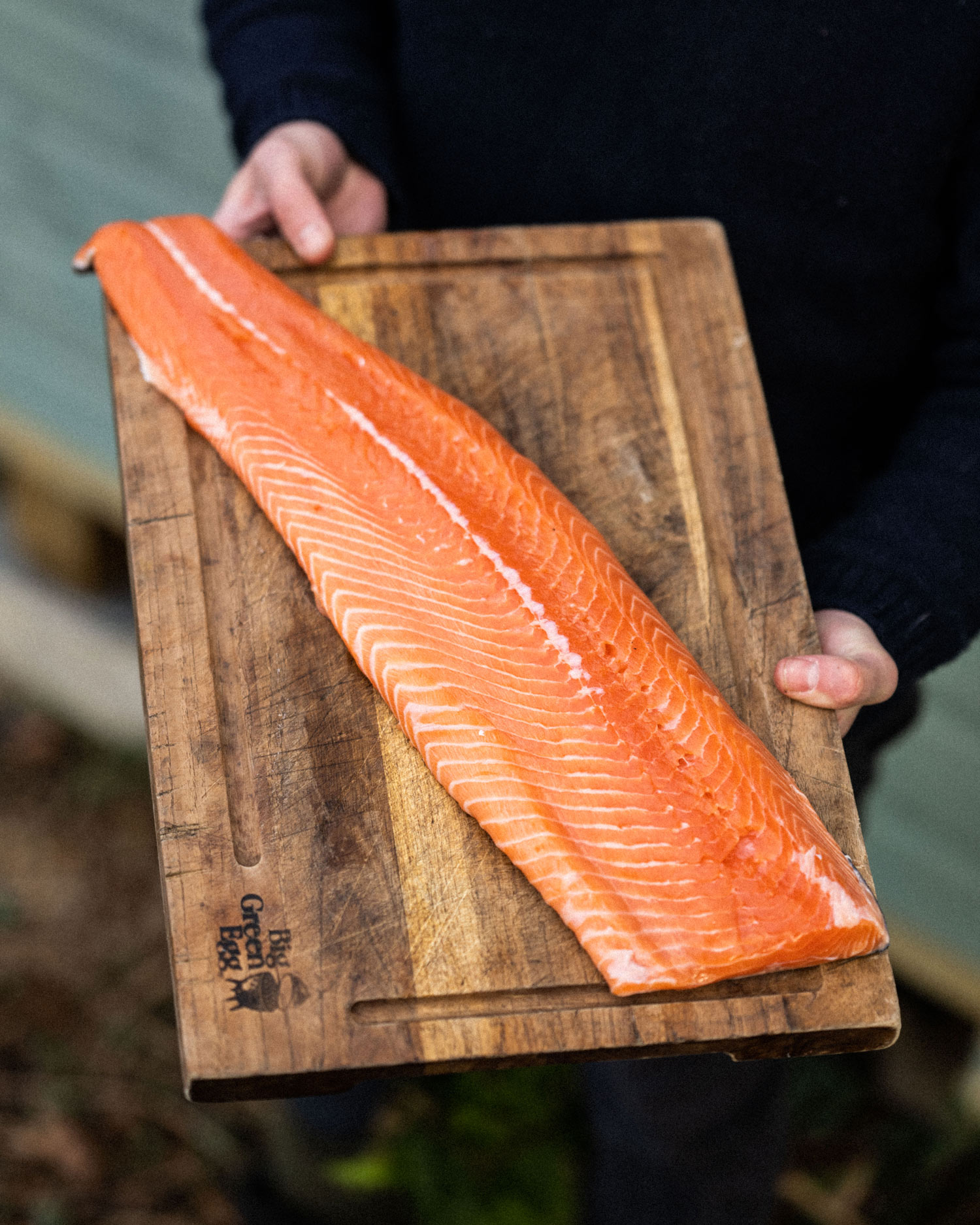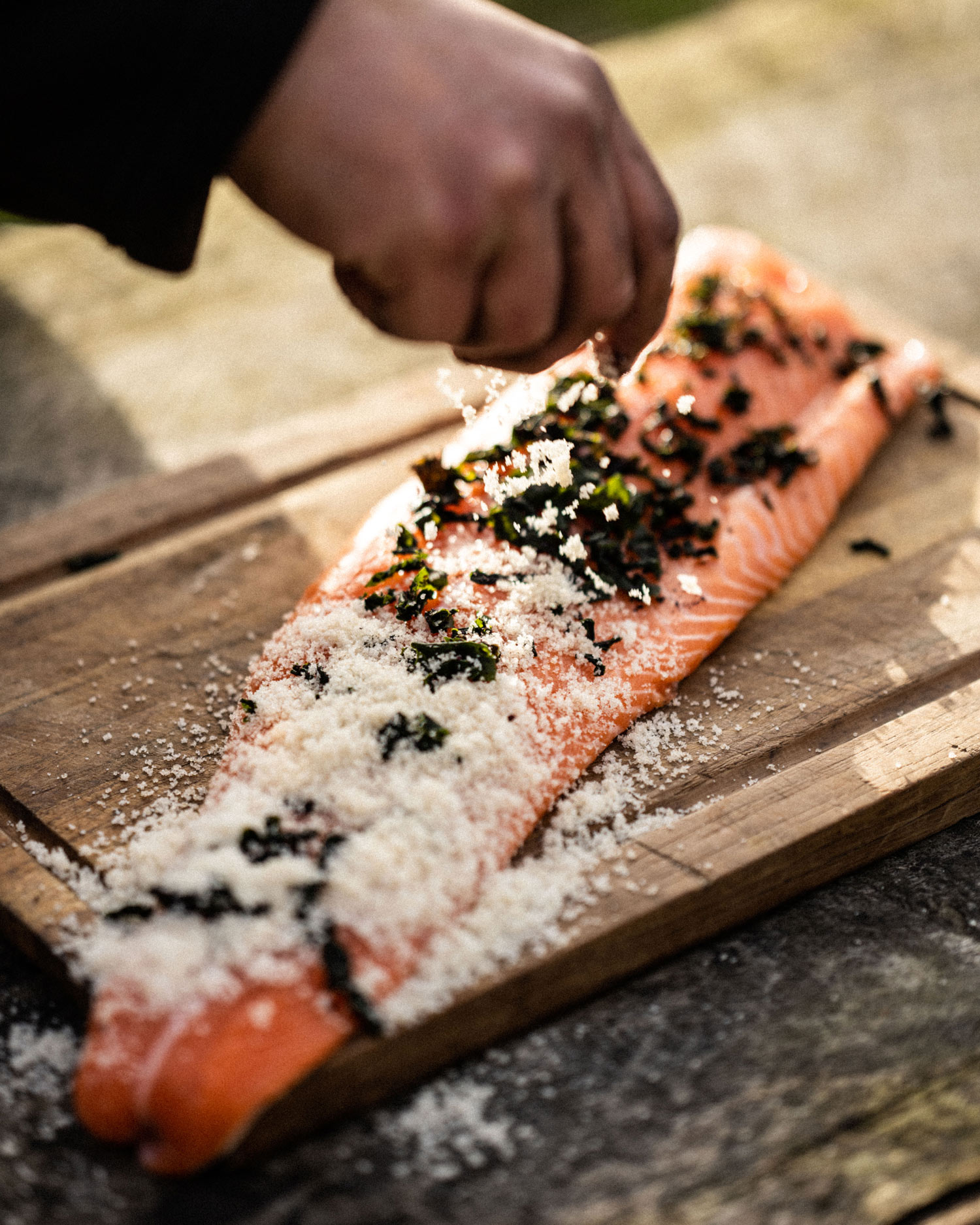 CURE YOUR SALMON
The night before you want to smoke your salmon you need to cure it. Place it skin side down in a baking tray. Mix the salt, sugar and seaweed together and liberally scatter over your salmon, ensuring that no flesh is visible. Leave for 90 minutes.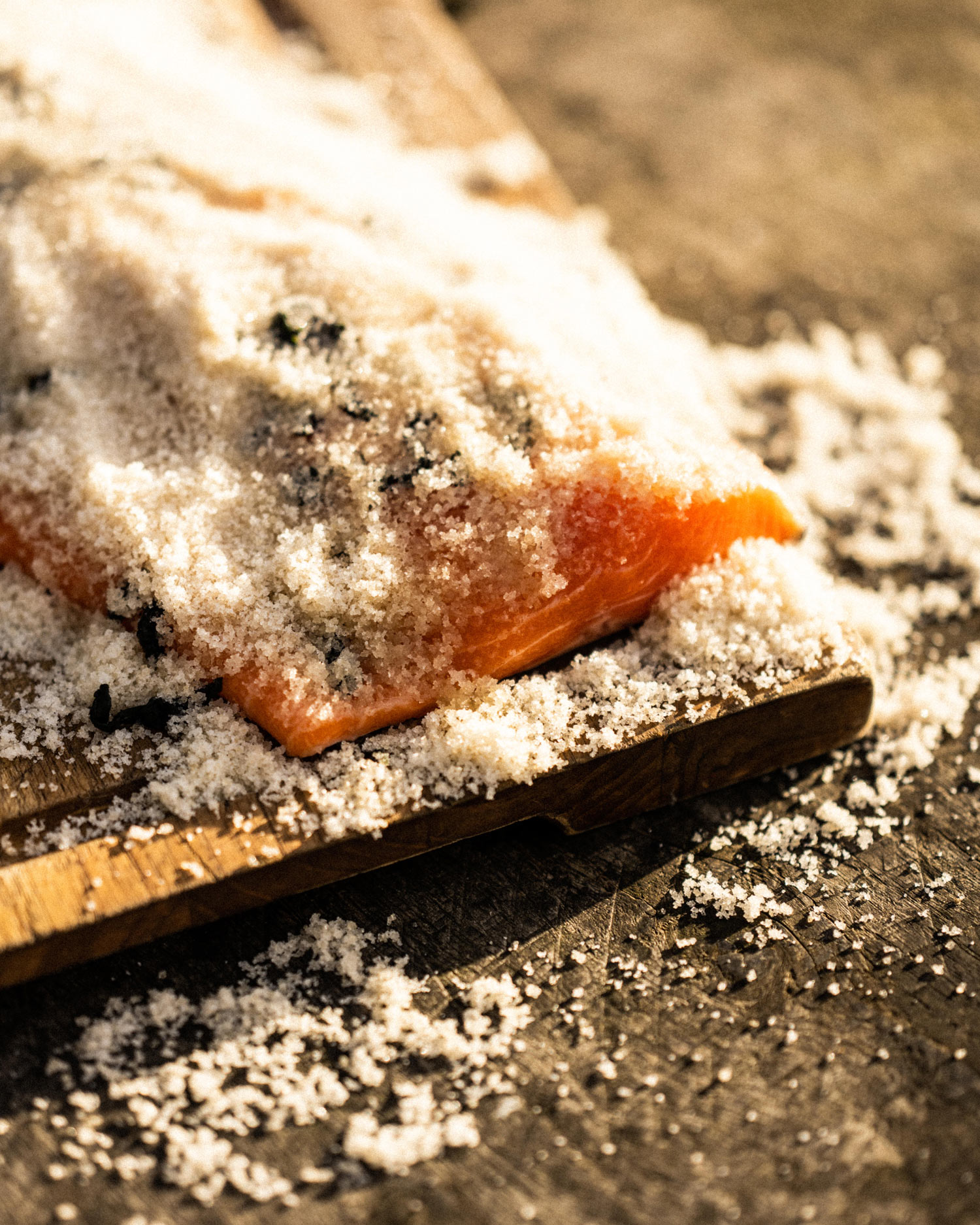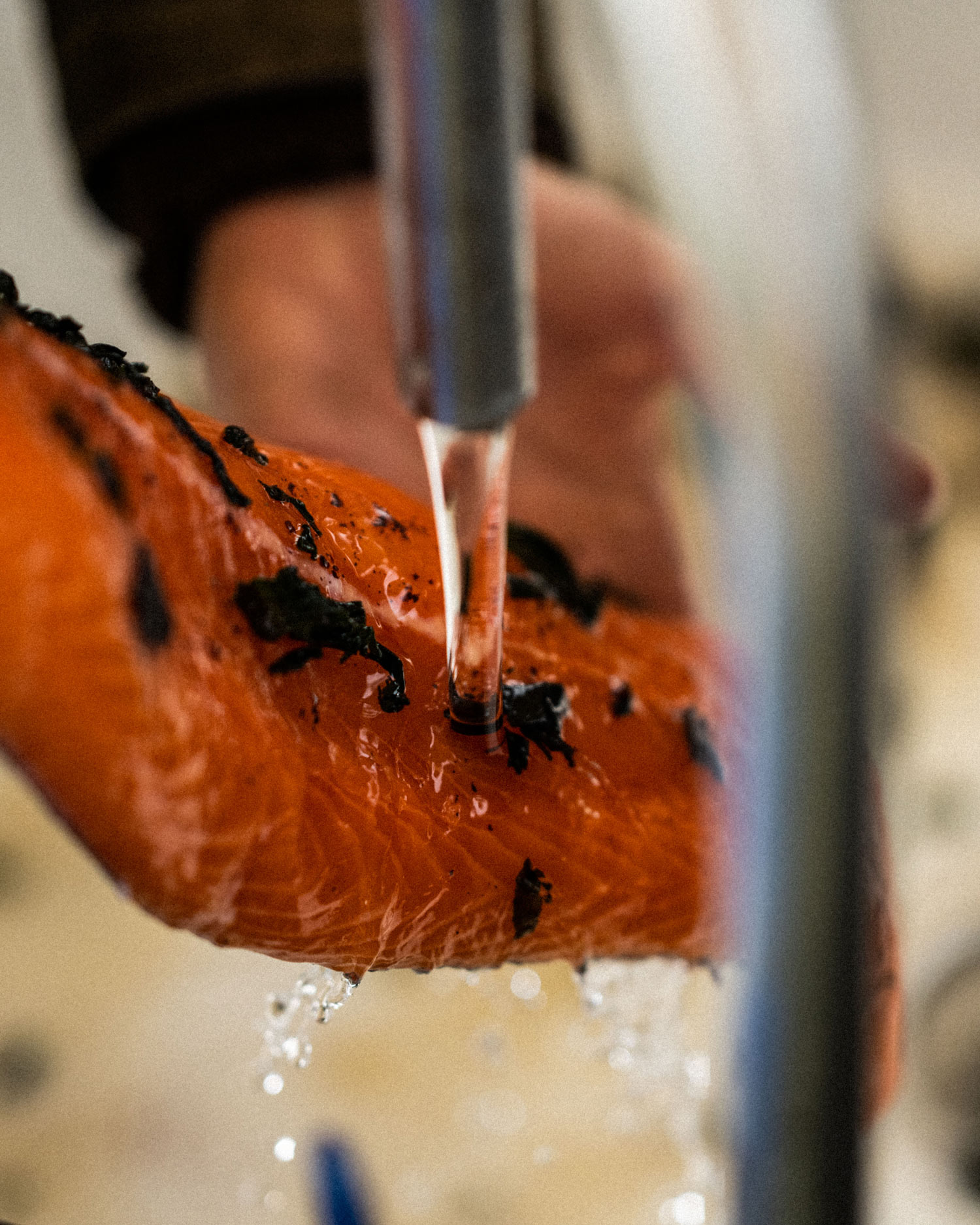 Wash off the curing mixture with cold running water but catch the seaweed flakes in a sieve. Dry the salmon with kitchen towel and reapply the seaweed flakes. Now leave uncovered (this is important) in your fridge overnight.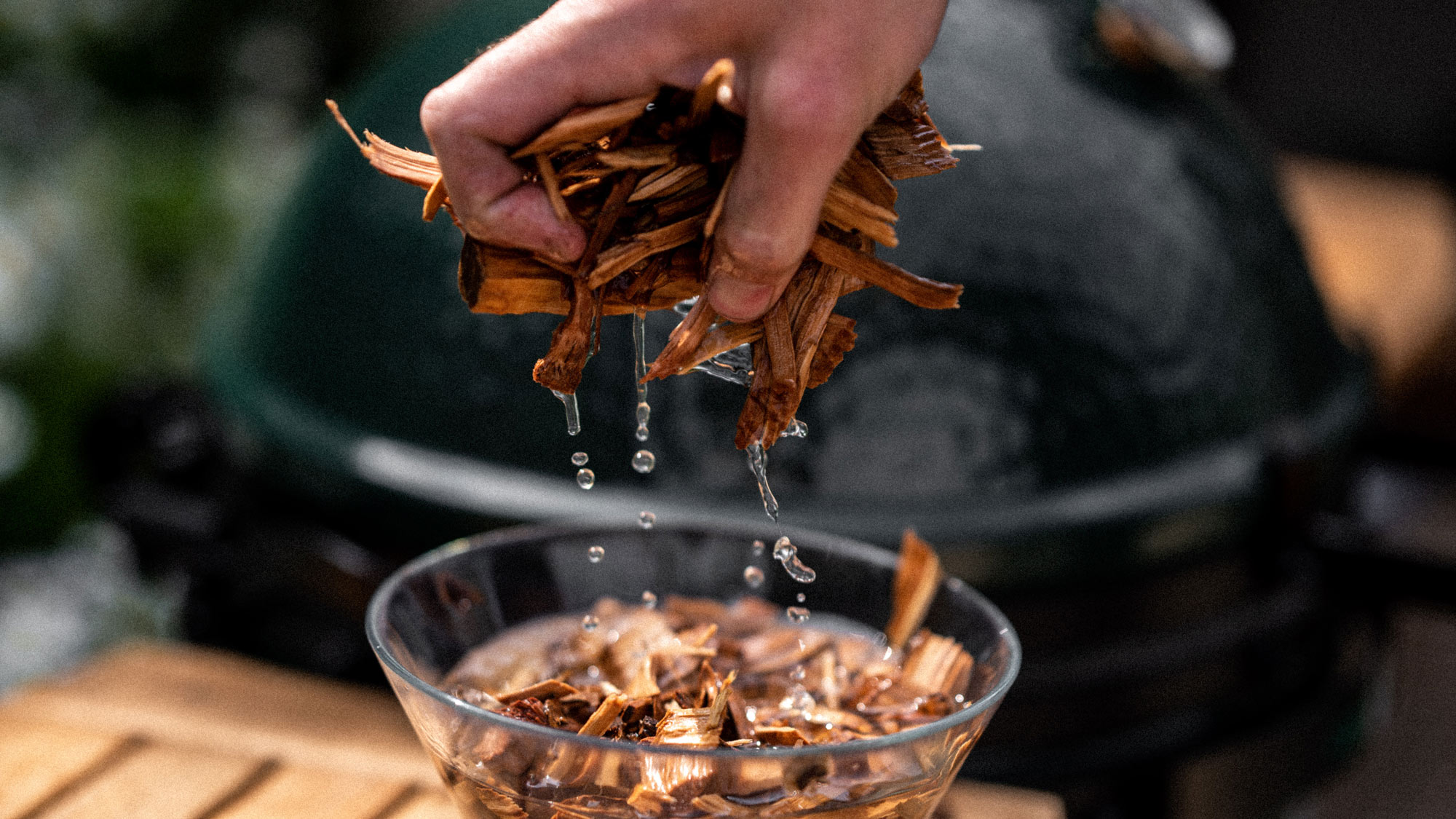 SET UP YOUR EGG
Soak a handful of woodchips in a bowl of water for 15 minutes. Meanwhile, set up your EGG for indirect cooking with the ConvEGGtor in the legs-up position and your Stainless Steel Grid on top. The target temperature is 120˚C.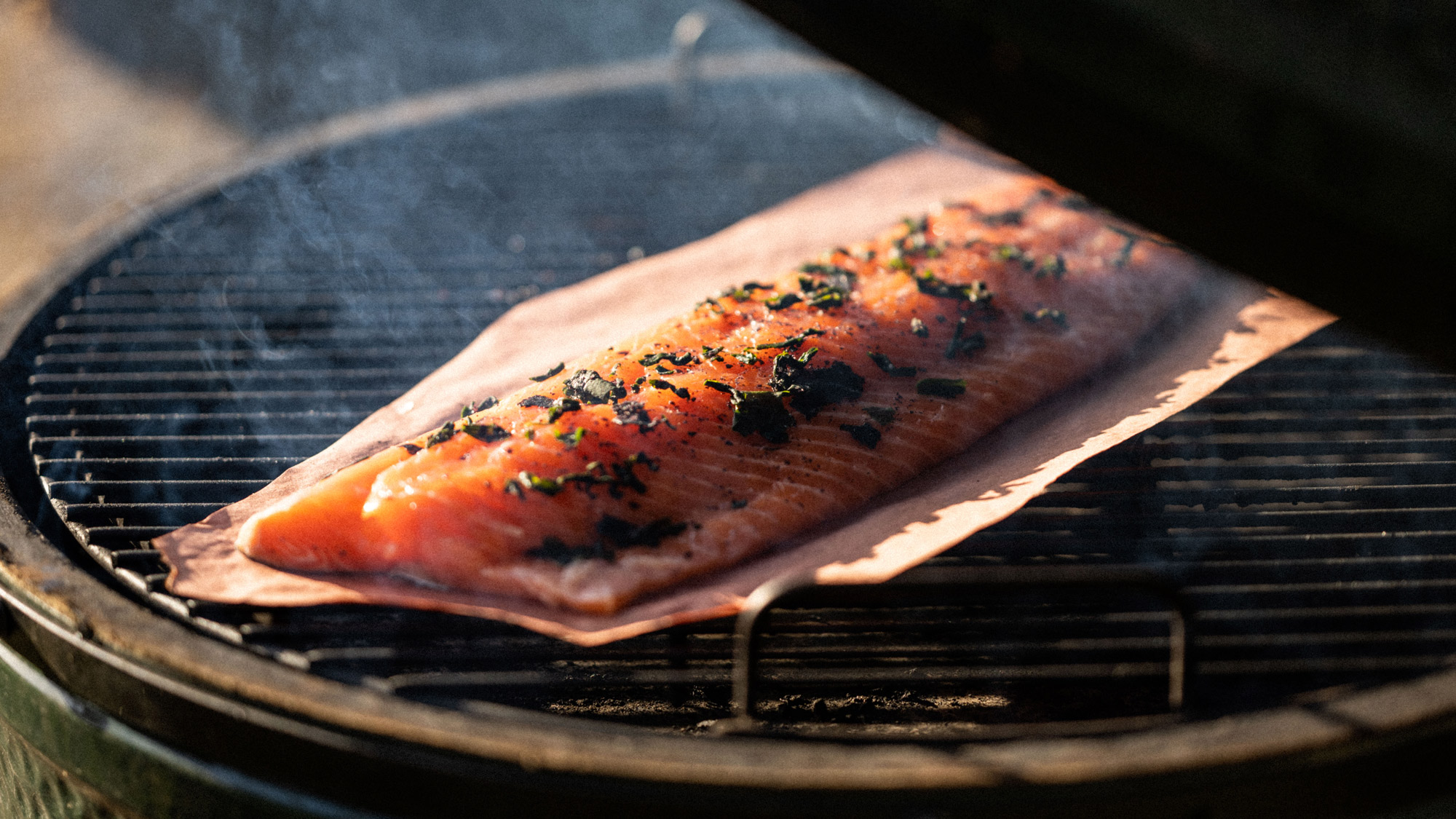 SMOKE YOUR SALMON
Place your cured salmon on a piece of Butcher's Paper, Parchment Paper or an oven tray.
When you are ready to smoke your salmon, scatter a handful of the pre-soaked smoking chips over the charcoal, we've used Hickory but Apple would also be fantastic, place the salmon on the Stainless Steel Grid and close the lid.
Smoke at 120˚C for around 1 hour or until the internal temperature reaches 60˚C.
Remove from the EGG and set aside to be eaten straight away, saved for later or incorporated into other dishes.