Method
Load and light your EGG and set it to cook directly at 200°C with a Cast Iron Searing Grid.
Chop the anchovies, flat leaf parsley and almonds, and mix together with the softened butter.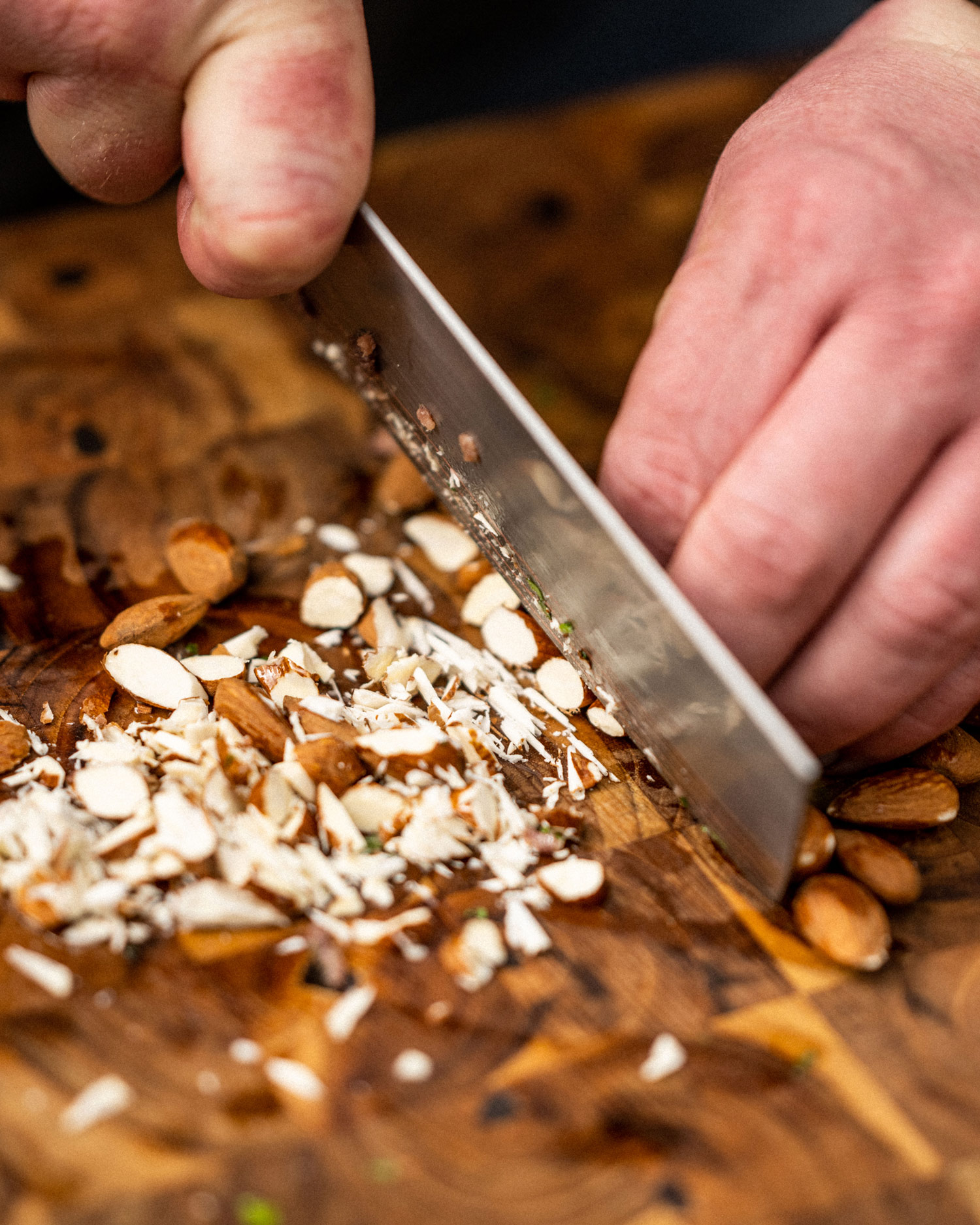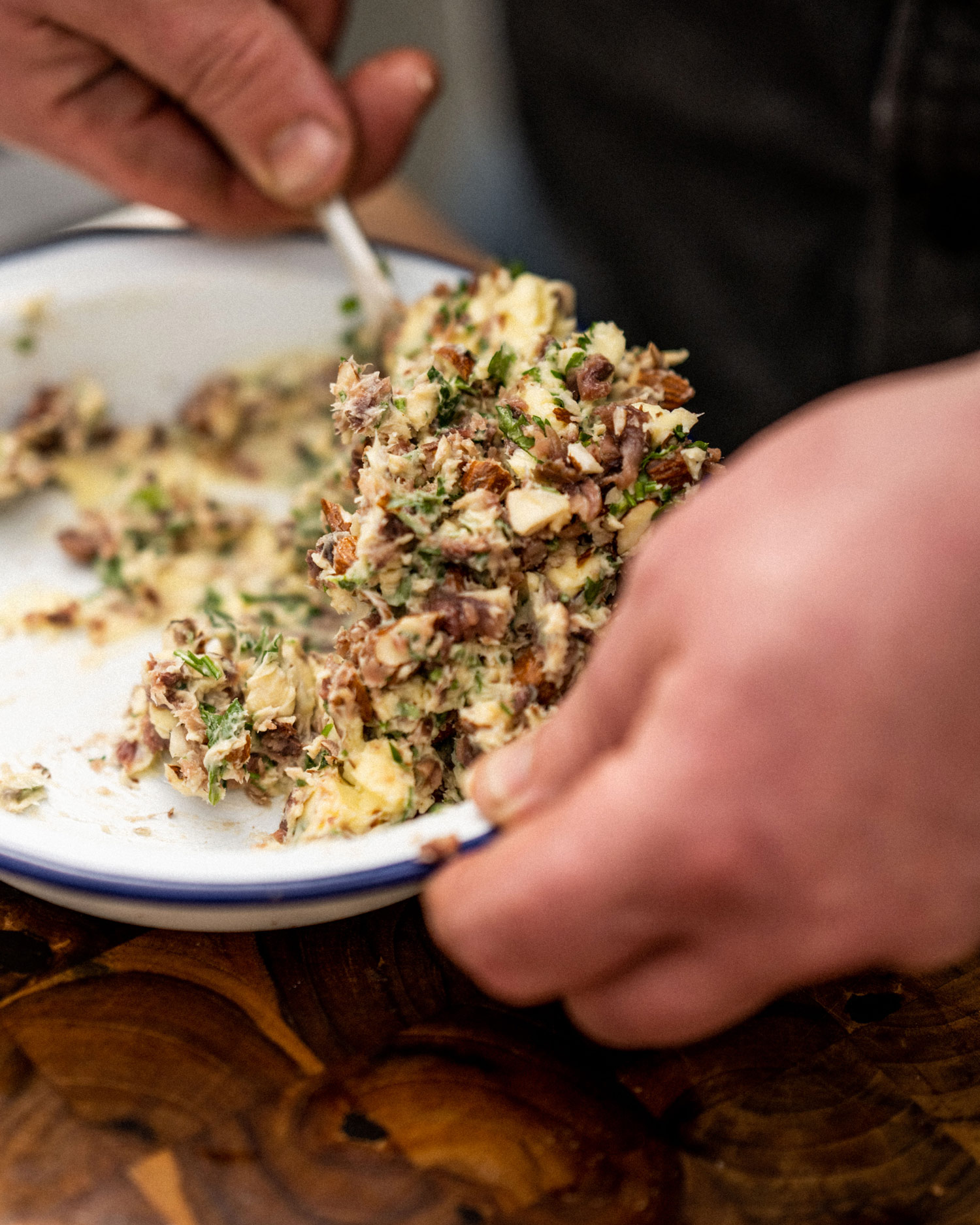 Drizzle the broccoli with rapeseed oil and sprinkle with salt, then place on the heated Cast Iron Searing Grid.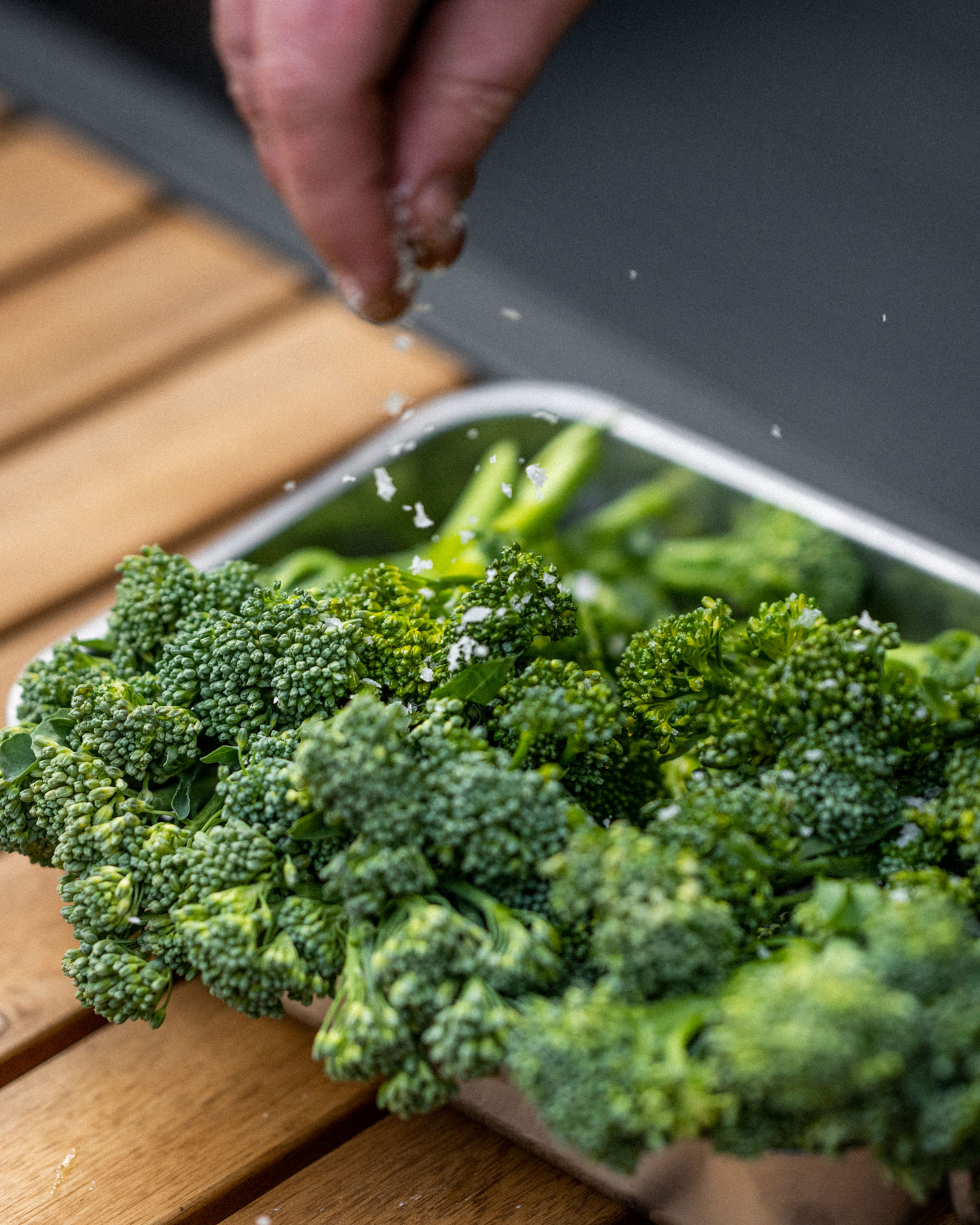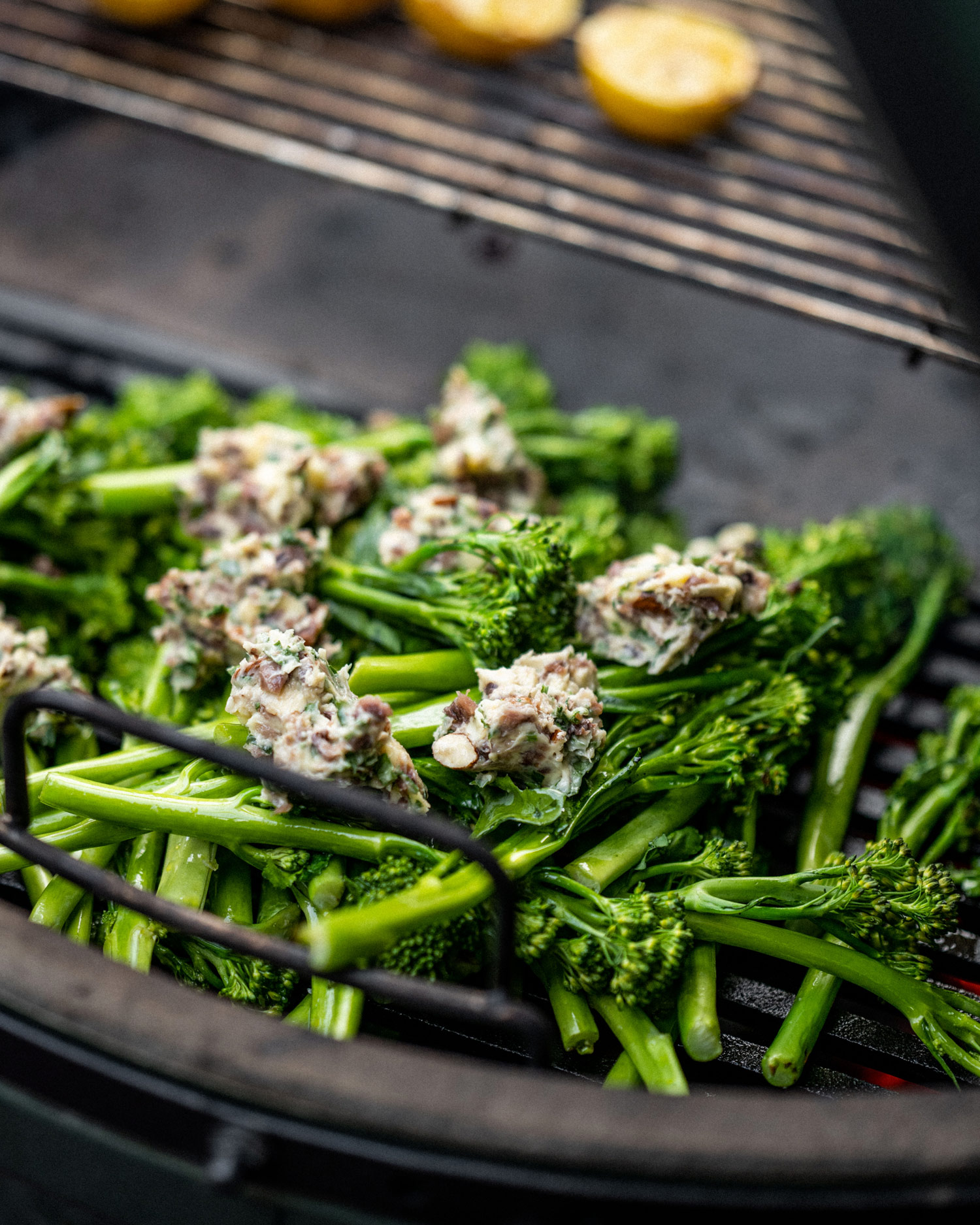 Turn every 5 minutes. Once it begins to char, add dollops of your flavoured butter on top, holding half back. Place your lemons face down alongside the broccoli to char.
Remove the broccoli once it's cooked but still has a bite to it. Transfer to a plate and add the remaining butter on top to melt through. Finish with a squeeze of the burnt lemon and serve immediately.