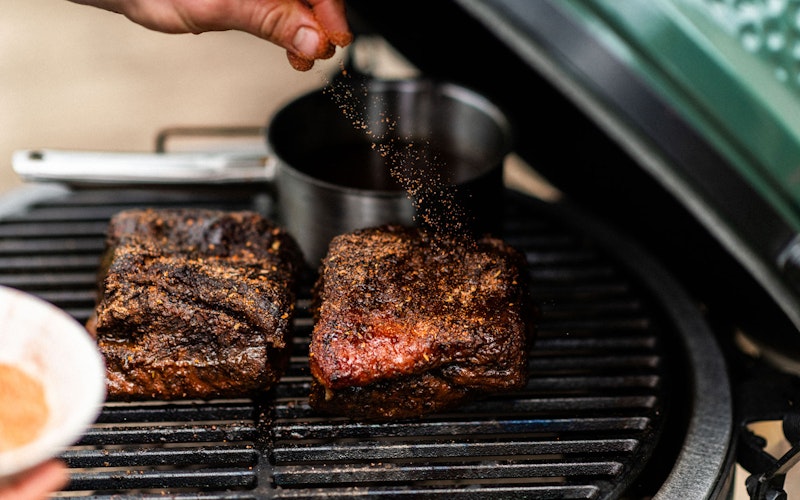 Top 5 winter warmer recipes to cook on the Big Green Egg
Winter wonderland
As the winter deepens and the temperature plummets, we start to crave richly flavoured, tender foods that warm the body and raise the spirits. The Big Green Egg is particularly blessed in this department. One of the beauties of a slow cook is the extra time it gives for the smokiness of the EGG's coals to infuse their way into your ingredients, elevating their natural flavours. Another is that, after starting the cook, you can spend several hours in the comfort of your home while it works its magic. Here are our top five winter warmer recipes to get you through till spring.
1. SMOKED CHILLI
A rich, smoky, slow-cooked chilli made from three highly flavoursome cuts of meat – pork belly, beef shin and short ribs – with a real depth and intensity provided by dark chocolate, coffee and Mexican peppers.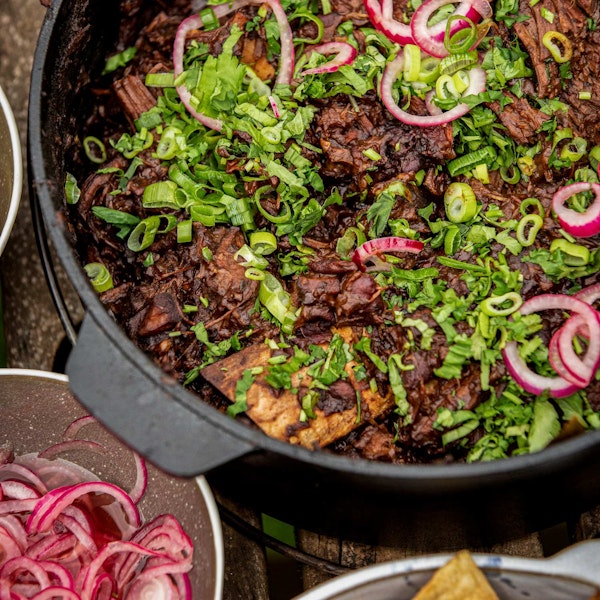 2. SUNDAY ROAST ON THE EGGSPANDER
A magnificent roasted sirloin of beef, with cauliflower cheese, suet pudding, roast potatoes, vegetables and gravy, all cooked together on the Big Green Egg using the space-maximising properties of the EGGspander System.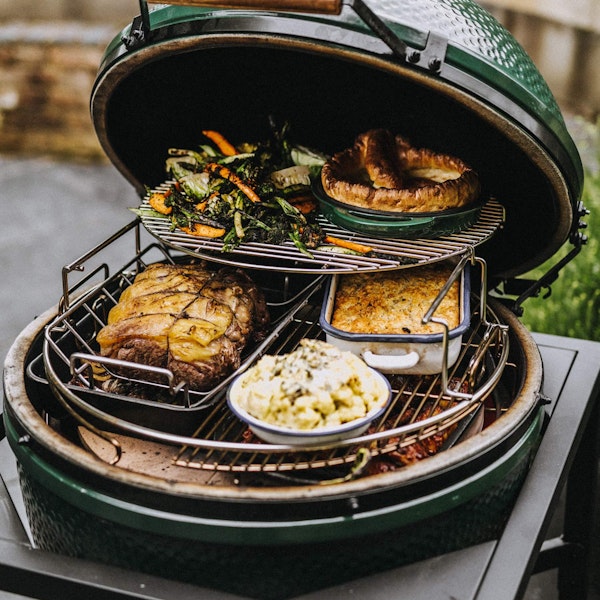 3. BEEF MASSAMAN
Tough, muscular ox cheek and beef shin, broken down to melting tenderness in a sauce of coconut milk, potatoes, tamarind, fish sauce and spices. A classic Thai dish with Persian and Indian influences, deeply rooted in the country's history.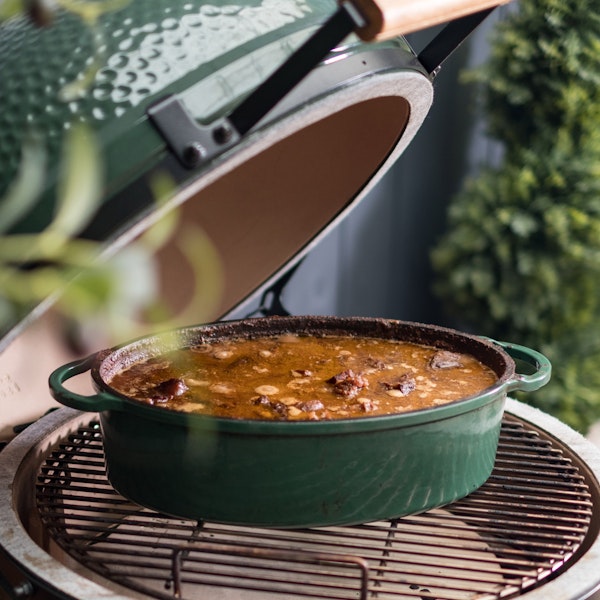 4. LOW & SLOW BEEF FEATHERBLADE
A mouth-watering recipe from our friends at Pit Cue Co: a big, hard-working muscle, smeared with a punchy spice rub and cooked for hours on end at just 120°C, then served with a rich, sticky mother sauce.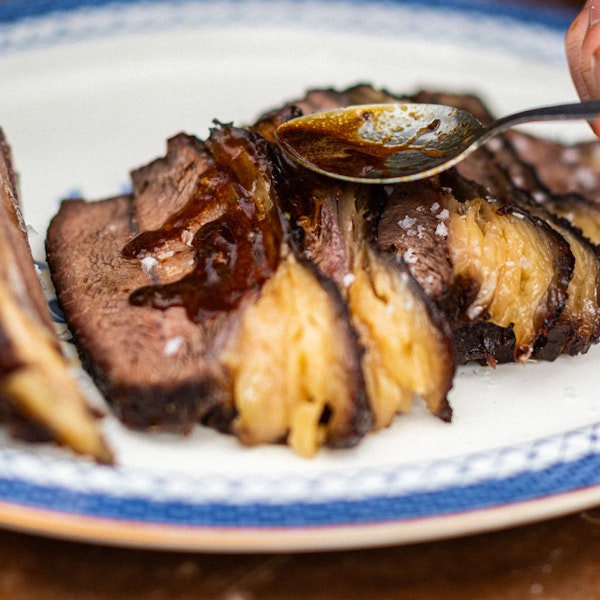 5. SMOKED STICKY TOFFEE PUDDING
Beautifully dense date and pecan puddings smothered in a sticky toffee sauce made from smoke-infused double cream, topped with a pinch of sea salt for the perfect combination of sweetness and saltiness.
Top winter warmer accessories