SET UP YOUR EGG
Set up your EGG for indirect cooking — with the ConvEGGtor in legs up position and Stainless Steel Grid on top. Your target temperature to begin with is 120˚C.
SLOW COOK THE CARNITAS
Place all of the ingredients in a Skillet or Dutch Oven (squeeze the orange and leave in) and add 300ml water. Place the Dutch Oven on your EGG and close the lid.
Cook until the pork is shreddable – at least 2.5-3 hours.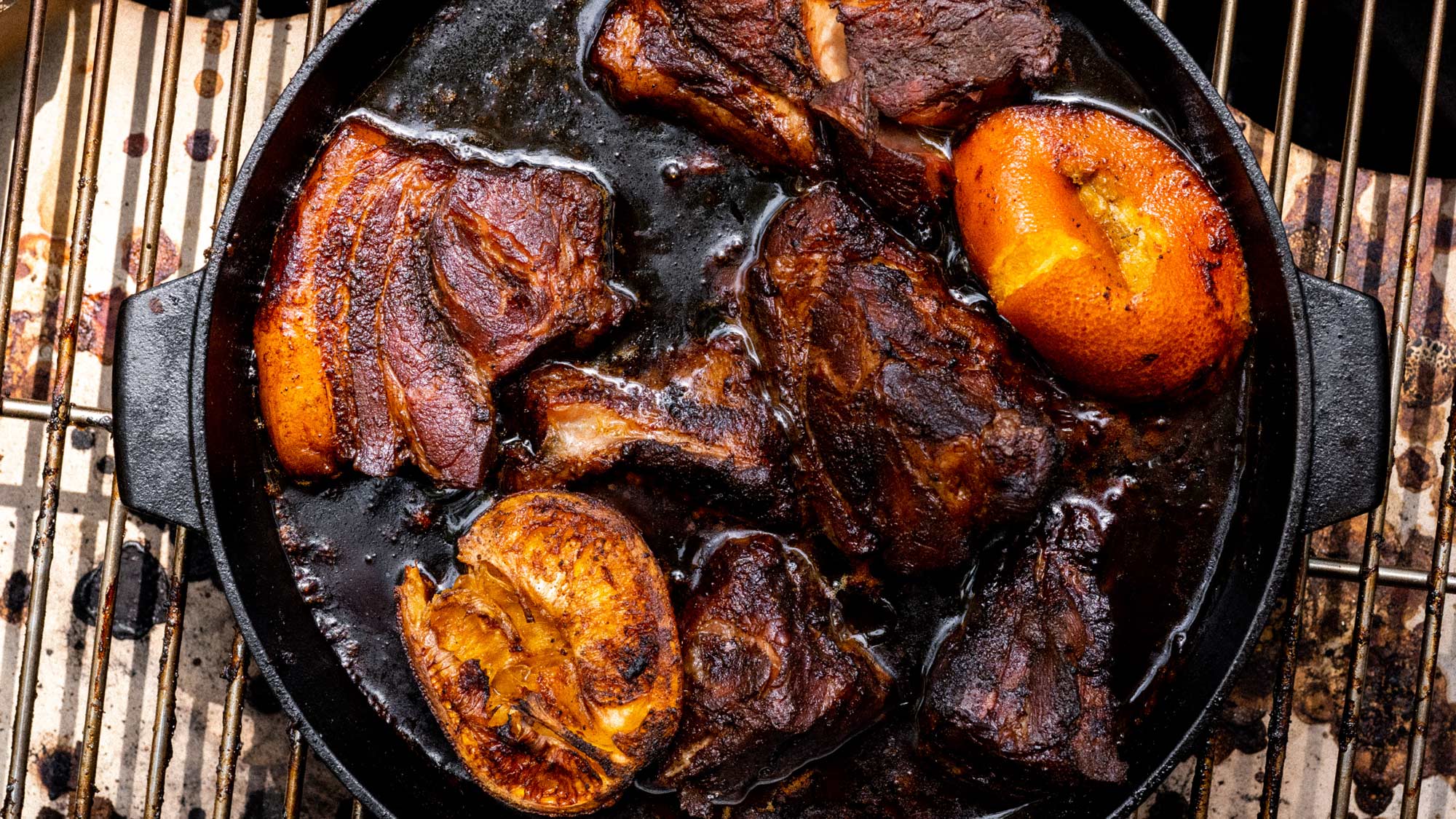 CRISP UP THE MEAT
Remove the pork from the cooking liquor, shred and lay in a skillet or baking tray. Turn the temperature up to 200˚C and cook until the edges are crisp – about 20 minutes.
Serve immediately with soft tacos.