OVERVIEW
The following recipe shows you how to cook the entire dish on your Big Green Egg, cooking directly at a higher heat (to brown the meat), then lowering the temperature and adding the ConvEGGtor for indirect slow cooking. If you are short on time, or are not confident bringing the temperature down, the browning can be done on your kitchen hob.
METHOD
Set your EGG to 180°C, direct, with a Stainless Steel Grid.
Heat the olive oil in a Cast Iron Dutch Oven or a traditional tagine. Add the lamb shanks and brown on all sides. Add the onions, garlic, ginger and spices and cook for 10 minutes, stirring regularly. Remove from the heat.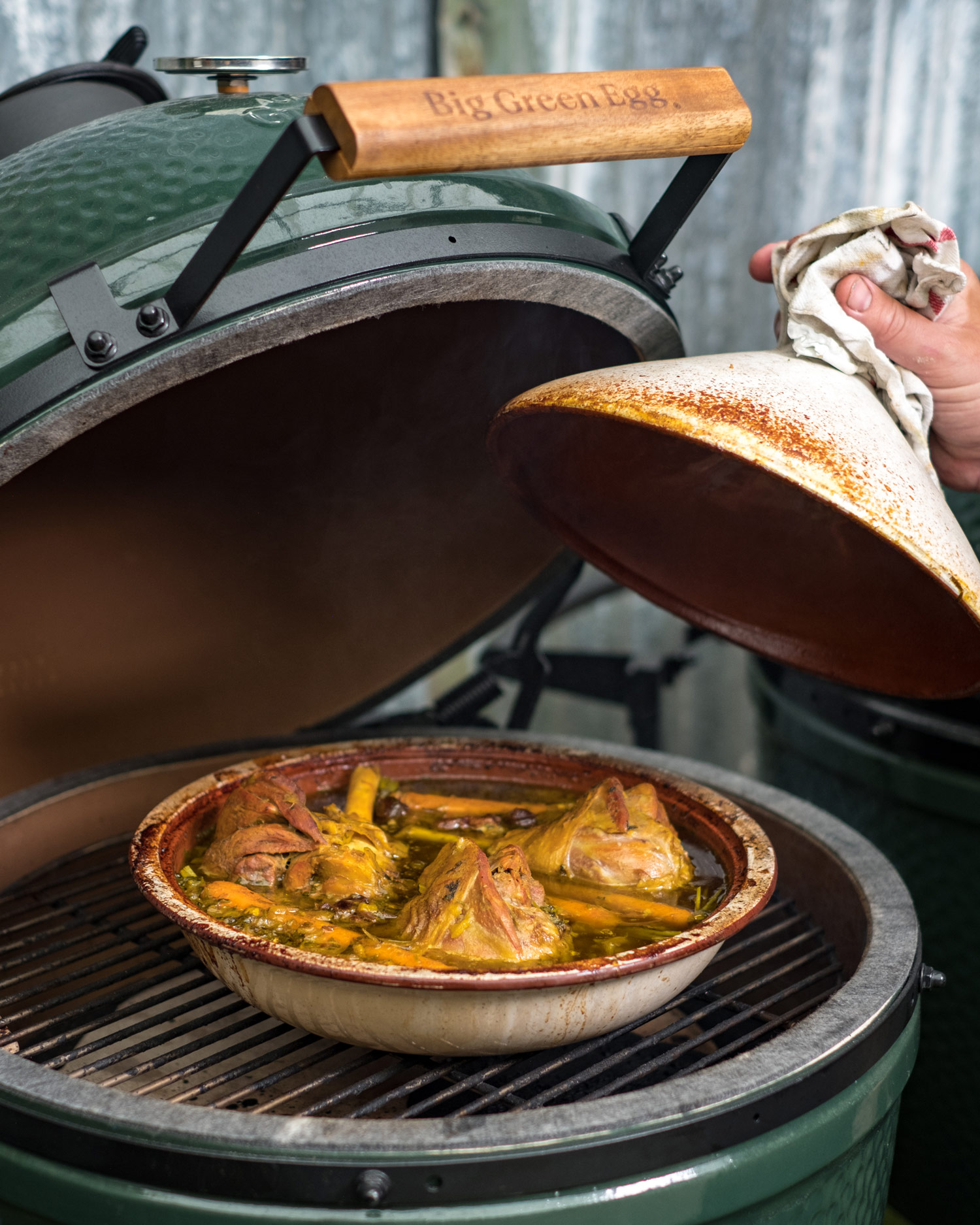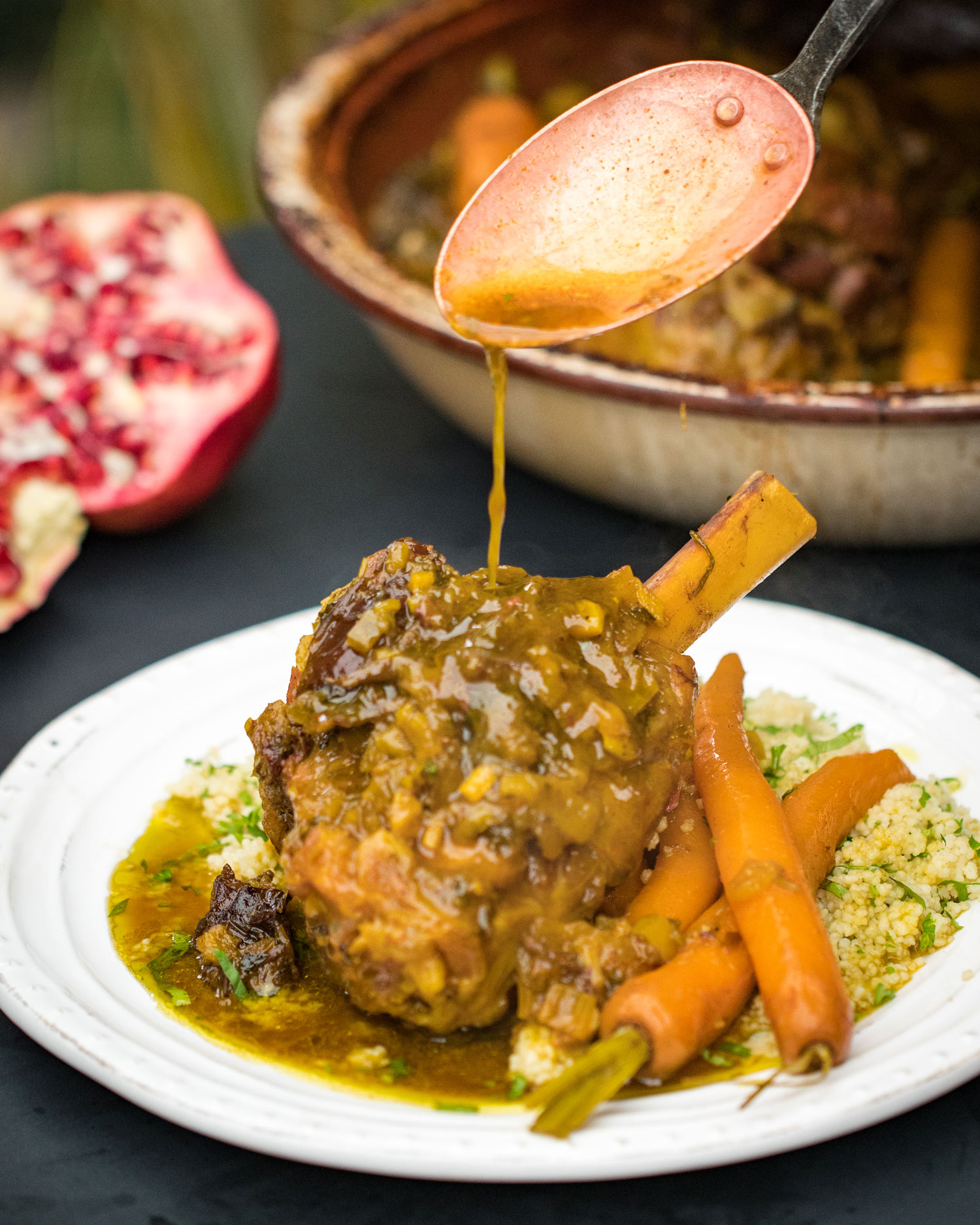 Add the ConvEGGtor and bring the temperature of the EGG down to 120°C.
Add 500ml water to the Dutch Oven and cook for 2 hours until the meat is just starting to fall off the bone.
Add the carrots and cook for 30 minutes then add the dates, preserved lemons and half the coriander and cook for a further 30 minutes.
Before serving with couscous, scatter over the rest of the coriander and, if you like, some flaked almonds and pomegranate seeds.